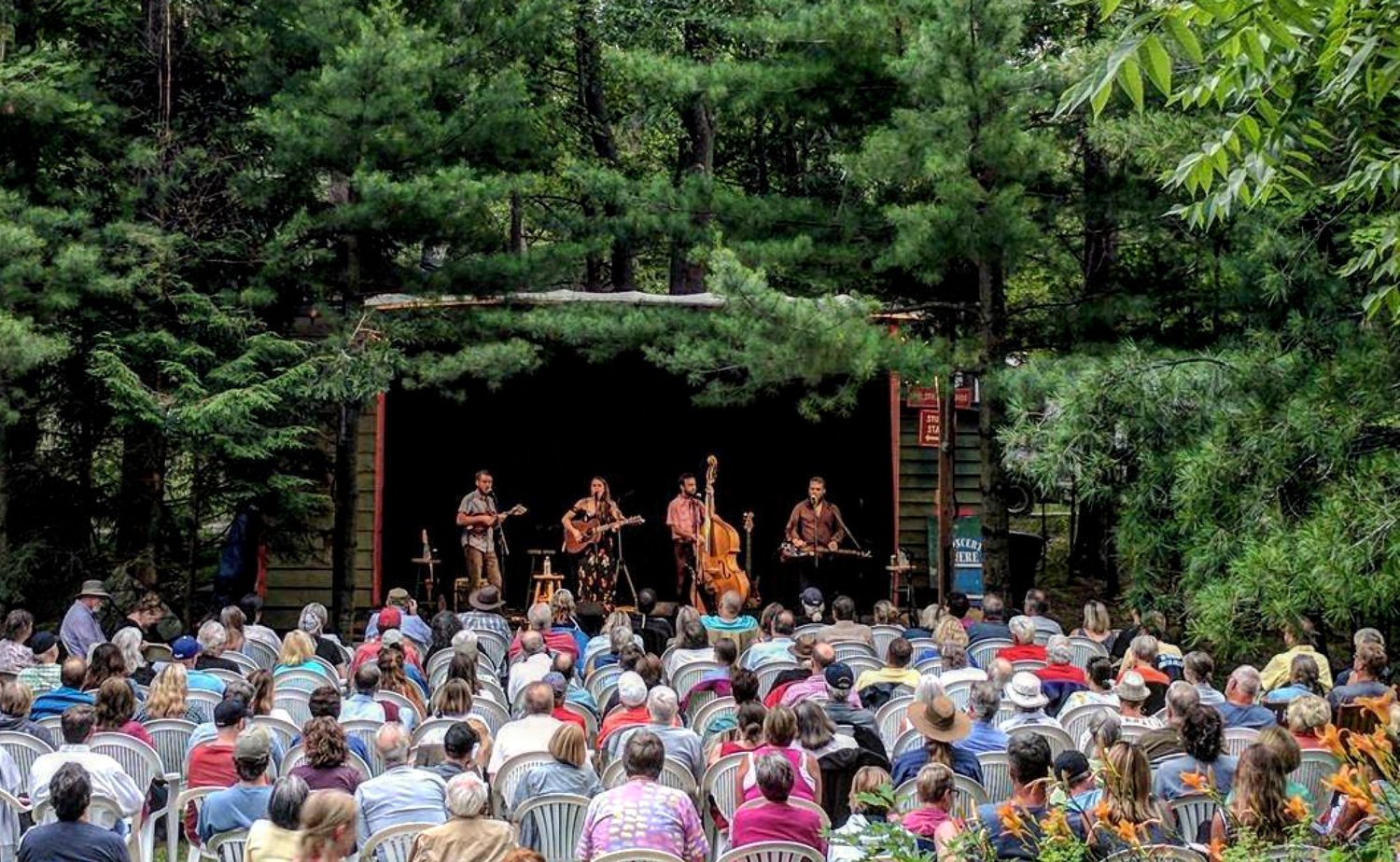 The Truth About the North's Music Venues
Amid the ballyhoo about big grants and an accelerated vaccination rate, some hard truths — and unknowns — remain
"The show must go on."
It's a common mantra in show business, but what happens when a global pandemic shutters venues and turns concerts and other live performances into potential super-spreader events? How can the show go on when the show literally can't go on?
For the past year, music venues across the country have been contending with these questions – with increasing desperation. While every industry has been touched by COVID-19 in some way, arguably no sector has been hammered as hard as live music. Last summer, a survey of nearly 2,000 music professionals, conducted by the National Independent Venue Association, found that 90 percent of independent music venues were at risk of closing their doors permanently due to the pandemic.
The good news is that, finally, there is light at the end of the tunnel: The Michigan Department of Health and Human Services announced last week that all state residents aged 16 and older will be eligible to receive the COVID-19 vaccine starting April 5. Increasingly, signs point to vaccination efforts being widespread enough to achieve herd immunity — or something close to it — by summer. That news bodes well for live music, which could potentially see the light of day in 2021 after more than a year of stage lights gone dark.
Northern Express called a dozen different northern Michigan venues — ranging from small, intimate rooms to sprawling open-air auditoriums — to get a sense of where things stand as the coronavirus pandemic reaches what will hopefully prove to be its twilight days. Here are the five key takeaways.
1. Venues have been getting creative (and leaning on donors) to weather huge revenue losses.
Those reports you've read about performance venues losing almost all their revenues over the past year weren't exaggerated. According to Xavier Verna, executive director of the Ramsdell Regional Center for the Arts in Manistee, the theater "experienced over 75 percent revenue loss in 2020." While Verna adds that the Ramsdell has been able to reschedule most of its events, thus "effectively deferring income to a later date," the losses are still significant.
It's not just the smaller venues feeling the hits of canceled events, either. Trey Devey, who serves as president of Interlochen Center for the Arts, says the pandemic has created "the most challenging period" in the institution's 93-year history, with the cancellation of last summer's Interlochen Arts Festival concert series contributing to "a financial loss exceeding $15 million."
Generous contributions from donors, combined with creative strategies on the part of venues, have helped to ease the blow of big financial losses. Verna says the Ramsdell was able to be open for "a short period during the year in 2020," during which time it presented art exhibits, organized Manistee's first-ever drive-in concert, showed screening recaps of National Theatre and Metropolitan Opera performances, and even hosted a single indoor concert: a show featuring the Boston Brass that wowed the in-person audience of 50 and another 600 who watched at home.
At Interlochen, Devey says over 725 supporters contributed donations to the institution's new "Emergency Response Fund." That money, which has been used to "support scholarships, health and wellness investments, and the retention of faculty and staff," helped make up for the revenue losses caused by the cancellations of both the Interlochen Arts Festival and last summer's Interlochen Arts Camp.
2. Grant funding has been a lifesaver (but hasn't been equally accessible to everyone).
For some venues, grant funding has been central to the survival and recovery process. Just recently, the Michigan Independent Venue Promoter Association (MIVPA) announced grants to 101 venues across the state — including several in northern Michigan — as part of its Michigan Stages Survival Grant Program. Both Old Town Playhouse in Traverse City and Great Lakes Center for the Arts in Bay Harbor will collect $40,000 in grant funding through the program. The Cheboygan Area Arts Council and the Blissfest Music Organization in Harbor Springs also each received $40,000 grants.
This type of grant funding is crucial for venues. Deb Jackson, executive director of Old Town Playhouse, says the organization lost about $1 million in the first year of COVID-19, between lost sponsorships, advertising, and ticket sales. Alexandra Myers, marketing director the Great Lakes Center for the Arts, says the venue's 2020 earned income "was just 20 percent of the previous year."
Not every venue has been so lucky to land big grants, however.
"We've applied to every grant possible to help address any gaps, and most have turned us down," Verna said of the Ramsdell. "We are anxiously waiting for the Small Business Administration Shuttered Venue Operators Grant portal to open. Their funding for $15 billion was approved at the end of December, and the grants to venues could be significant."
3. Virtual events have helped ease the blow for venues and artists alike — but they still need your support.
In downtown Traverse City, Studio Anatomy has contended with a 30 to 35 percent loss in revenue over the past year, according to owner Brian Chamberlain. The business also operates a recording studio and a record store and offers rentals of its venue space for private events. With live music and indoor events off the table since the start of the pandemic, Chamberlain launched the 20/20 Live Performance Series, an online livestream series that highlights local musicians who would have, in better times, been playing to crowds in the Studio Anatomy space.
"As a performer myself, I know how hard it has been for artists not having an opportunity to perform a set live on a stage," Chamberlain says. "So I began shooting and recording acts [in our space] and then airing the video via our website and YouTube. Nick Walsh of A-Peel Design and I decided to work together to record these performances, mix and edit them, and release to the public at no charge to the artist or audience. The reception has been tremendously positive and the artists feeling grateful for the opportunity."
Some venues are partnering to bring virtual events to the stage, as well as to expand the potential audience of those events. Jason Dake, deputy director of museum programs and learning at Traverse City's Dennos Museum Center, spearheaded one such collaboration. Last year, Dennos received a $3,000 grant from the nonprofit organization Arts Midwest to host an event featuring China's Golden Dragon Acrobats at Milliken Auditorium. The performance was ultimately canceled, but Dake says Dennos got the thumbs-up from Arts Midwest to put the money toward some other form of arts-based programming.
"I reached out to Xavier Verna at the Ramsdell, and they were in the same boat as us, with almost the same amount of leftover grant money," Dake says. "So now we're going to bring two pre-recorded sets of live blues music from Chicago, which will go live on our YouTube page — one at the end of March, one in early April. One is Dave Knowles, and the other is Toronzo Cannon. They've both played here, so our audiences know them. 100 percent of the grant funding is just going to the artists; we're not pocketing that. And then we're also presenting the concerts for free."
Petoskey's Crooked Tree Arts Center, meanwhile, is partnering with Blissfest Music Festival to mount a March 25 performance that will be livestreamed as part of the second annual Spread the Music Festival. The festival, launched last year by the Michigan Music Alliance, raises funds for the Michigan Artist Relief Fund, which is intended to aid local musicians who have had their incomes disrupted by COVID-19.
"The Spread the Music Festival starts on Wednesday, March 24, and runs through Sunday, the 28th," says Megan DeWindt, president of the Crooked Tree Arts Center. "It's mostly performances streamed from musicians' homes and home stages, but a few venues across the state are streaming from their stages, and we are one of those venues. We'll be bringing eight different musicians to our stage. They'll have different vignettes in the theater, and we'll be moving around in that way to socially distance."
4. Vaccination efforts are picking up speed, but that doesn't mean live events will come back quickly.
For the duration of the pandemic, music industry experts have been cautioning fans that live music would likely be one of the last things to return. Even once vaccinations are fairly widespread, there is a big question mark about how quickly people will feel comfortable going back into packed venues. And while it's possible that capacity limitations, masking requirements, and social distancing could be factors in a "soft" relaunch of live music, a challenge with that approach is the razor-thin profit margin that many venues make from hosting live events in the first place.
"Our concert series is such that it doesn't generate significant net revenue," said Craig Hadley, executive director of the Dennos Museum Center. "Our goal is in providing programs and concerts for the community and providing access to both local national and international performers. Most performances just break even."
Not having Milliken Auditorium up and running has still been a revenue hit for the Dennos, due to the fact that the museum generates between $60,000 and $80,000 in revenue each year just by renting the auditorium out to other organizations or performance groups. Still, the Dennos concert series is a passion project and community enrichment effort for all involved, and it may not be able to resume until hosting capacity crowds is a possibility again.
"The real question is, when will audience members feel comfortable — even if they're vaccinated — coming back into a 350 or 400-seat, packed auditorium?" Hadley continued. "There is a gamble there, in booking some of these larger and more expensive acts, if you don't pack the house. Sometimes, if we don't sell a show out, we may not be breaking even; we could be losing money. Consumer confidence has to be back for us to do those types of activities. If it's not there, and 50 people show up, that's a huge financial loss for us. So it's a big risk [to start booking shows again]."
The situation is similar at Crooked Tree. DeWindt says the organization's performing arts series has generally been "a break-even, mission-based program," rather than a revenue driver. On the plus side, that means Crooked Tree didn't lose revenue from canceling the 2020 series. On the other hand, it meant not being able to support local musicians — a key part of the mission behind that series.
"That was one more paycheck that we couldn't cut in 2020," DeWindt says. "Because we knew we couldn't break even, to the point of being at a loss."
5. There's a chance for summer concerts this year — but only spring will tell, and fall is looking more likely for many.
There's nothing quite like hearing your favorite band or songwriter play tunes you love under an August sunset sky. The good news is that this type of experience might be possible once more in 2021. If vaccine efforts in Michigan go according to plan, they could open the doors for a — dare we say — relatively normal summer concert season.
Some venues are being bold with their planning and are already in the process of plotting summer events. According to Myers, Great Lakes Center for the Arts has already had success in bringing live in-person events back: the venue has hosted 45 artists on its stage since last summer, relying on social distancing, strict masking requirements, and limited capacity audiences to keep a safe environment.

So far, Myers says the Center has had "no COVID issues" from those events and notes that "data increasingly shows that theaters, while patrons are masked, are safe environments." As a result, the venue already has several events planned for the rest of the year — including shows with Lyle Lovett, Chris Botti, and Thompson Square — with a full summer series schedule to be announced on May 7.
Also likely to bring back performances this summer is Glen Arbor's Lake Street Studios, which typically hosts a summer series — called the Manitou Music Festival — at its small performance venue, Studio Stage. In the past, the series has been a partnership with Glen Arbor Art Center. According to Harry Fried, who manages gallery rentals for Lake Street Studios, the Manitou series is already canceled for 2021. But performances could still happen at Studio Stage regardless.
"We're trying to figure out is what the viability is of running performances, kind of the way we used to, on our own," Fried said, noting that Lake Street Studios is "70 percent committed" to the idea. The concert series would likely include a few dates spread out between July and August, with all capacity limitations and other potential COVID safety protocols taken into account — plus a new name.
At Interlochen, the return of the annual summer Arts Festival is still up in the air. Earlier this month, Interlochen Vice President of Strategic Communications and Engagement Katharine Laidlaw told Northern Express sister publication, the Traverse City Ticker, that the institution was "actively communicating with industry consultants and agents" and had "secured several major artists" for a potential summer lineup. However, Laidlaw also noted that factors such as "touring, routing, and the viability of presenting large public events remain uncertain" and could influence summer plans. Interlochen will also be bringing back its in-person arts camp this summer, and camper safety will take top priority in the planning of any summer concert series.
Some venues, finally, are expecting a later reset date. Dake doesn't expect he'll be booking any live events at Dennos/Milliken until next January, though he noted that Northwestern Michigan College — which owns both the museum and the venue — could start using the auditorium for its own events at an earlier date. Studio Anatomy is waiting "until 80 percent of the population has been vaccinated" to resume in-person events, to ensure safety of attendees. And the City Opera House in downtown Traverse City, while it has some events on the schedule for this summer, is eyeing fall as the likely return of regular live, in-person events.
Trending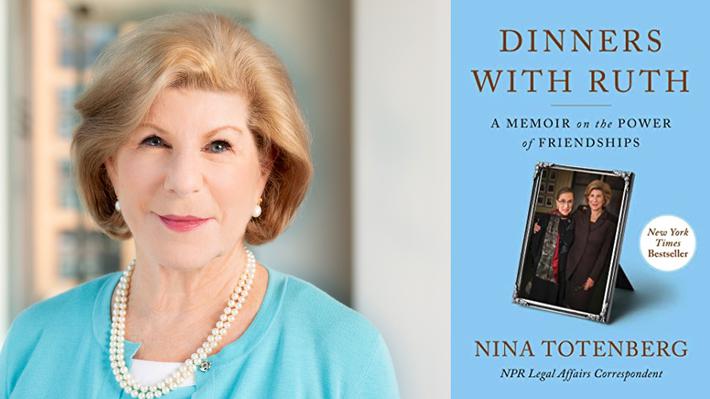 Dinners with Ruth
In the theme of Galentine's Day and female friendships is NPR legal affairs correspondent Nina Totenberg's boo...
Read More >>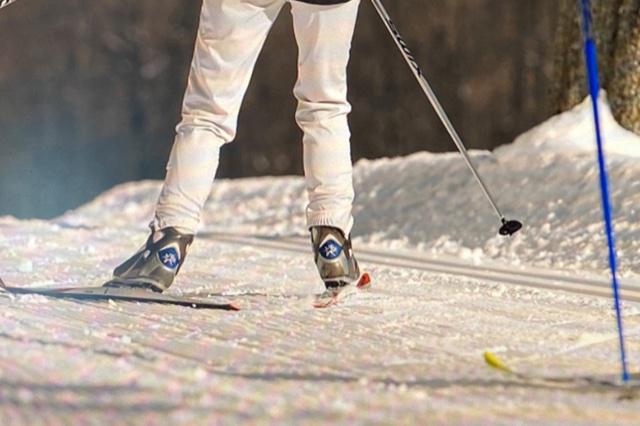 Shooting Ski-t
Take aim when you pair cross-country skiing with airsoft during Crystal Mountain's Airsoft Biathlon on Sunday, Feb. ...
Read More >>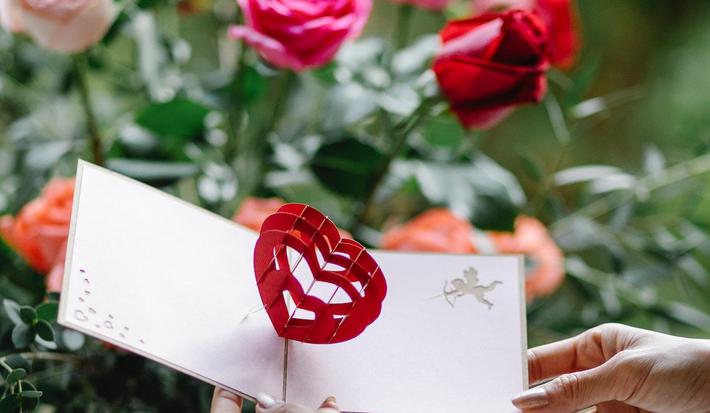 The Lost Art of Valentines: Three spots to find (or make) the perfect card
Remember the days of giving valentines in elementary school? Of perfecting each card and sentiment and placing each sparkl...
Read More >>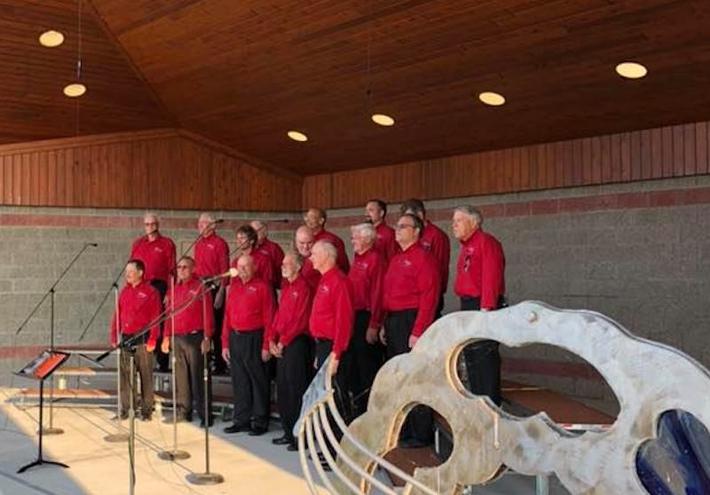 Singing Valentines
If you need a fresh way to show your love and gratitude this season, then perhaps a singing valentine is up your alley. Th...
Read More >>