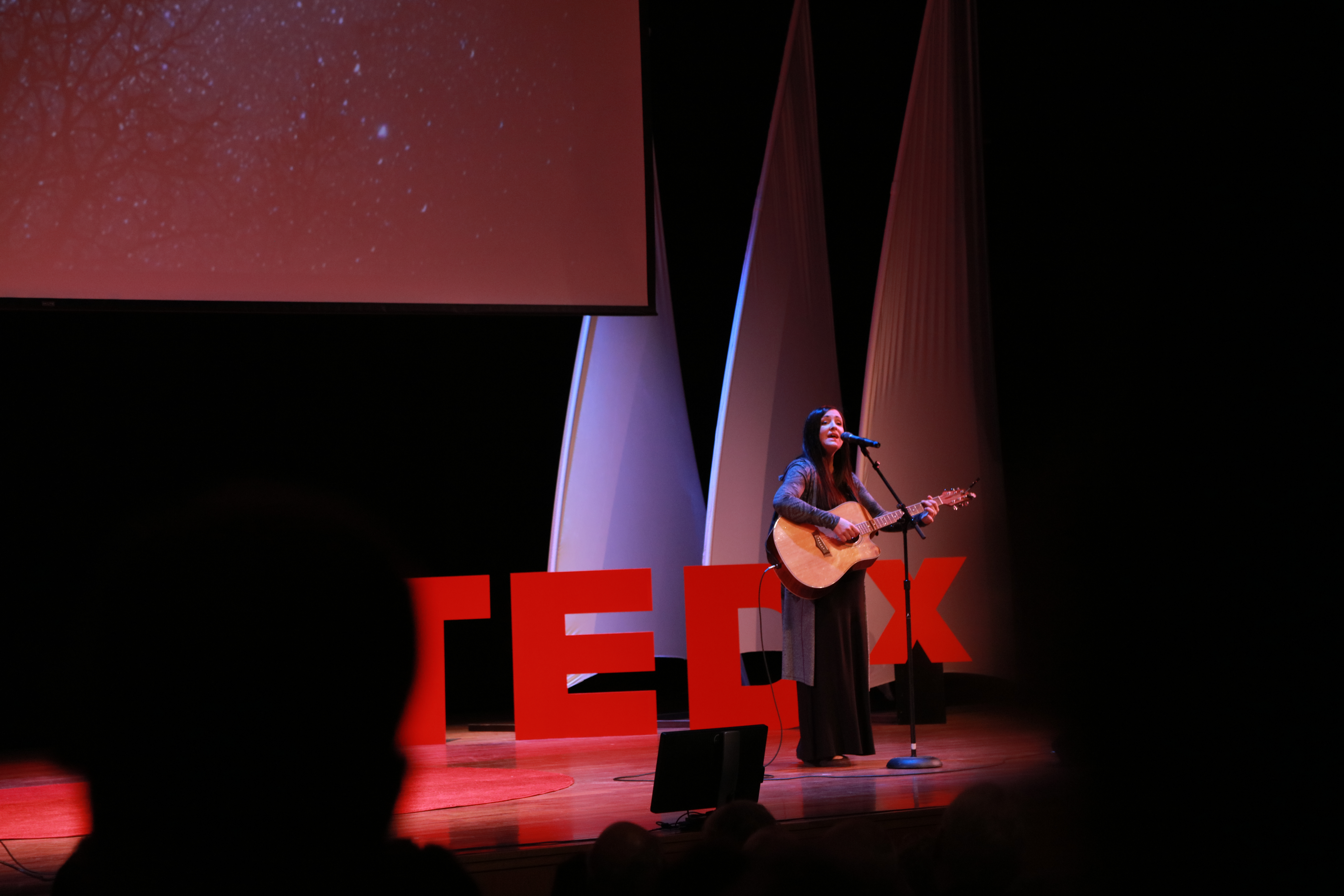 There's Something More At TEDx Traverse City
Period, period, period.

Dot, dot, dot.
However you phrase it, the three–point ellipsis has long been used in writing to indicate a pause before something else happens or to convey a thought left hanging. In the computer age, it also serves as an indicator that there's something more to come. If you're a person who uses text messaging, the appearance of the ellipsis, those three little dots moving across your screen, is how you know that someone is in the process of sending you something more.

This year's TEDx Traverse City crew led by organizer and curator Sara Harding decided to use that idea – … There's Something More – as the theme for this year's local TEDx event. They see the ellipsis and accompanying phrase as a way to get people thinking about what's just around the corner, whether it's a new thought, technology, answer or insight on the human condition.
TED is an acronym for Technology, Entertainment, and Design; as a company, TED is a nonprofit organization devoted to what it calls "ideas worth spreading." TED started as a singular conference in California in 1984 and has expanded to present a wide range of initiatives and inspiring events such as TED Talks that have featured some of the world's leading thinkers and doers. These include Bill Gates, Benoit Mandelbrot, Philippe Starck, Jane Goodall, Bono, Elizabeth Gilbert and former U.S. President Jimmy Carter. TED Talks are available free on the internet and are perhaps the best known component of the TED organization; TEDx consists of independently organized TED–like events that can be initiated by anyone who acquires a free license from TED after agreeing to follow TED guidelines.

TEDx Traverse City is one of those affiliated events. Run by Harding and her crew, this day–long event features speakers divided into four sessions; all sessions take place on the main stage in Milliken Auditorium. The sessions are then live–streamed on the internet and also at the State Theater to maximize their audiences. "All the speakers are amazing, and we are grateful for their commitments to come and share their ideas," Harding said.
This year's TEDx Traverse City speakers are as diverse as TED fans have come to expect. A few of note include Bob Hirshon, a technology expert who works to encourage young people and adults in a variety of science fields including games, simulations and mobile apps as well as traditional media; you might recognize his voice from the Science Friday podcast on NPR's Talk of the Nation. Elizabeth Winthrop, a great–grandniece of Theodore Roosevelt, is an accomplished writer of fiction for all ages, penning books that blend memoir and history. UK conservationist Alan Deverell currently works as a consultant with Fauna and Flora International on a project to save the last remaining herd of elephants in the Republic of Guinea. These "big names" will be joined by local speakers who were selected at TEDx Traverse City's Pitch Night: Ty Schmidt, who founded the Norte! organization to inspire Traverse City through bicycling; humanitarian, newspaper columnist and NMC psychology instructor Susan Odgers and actor/playwright/magician Ben Whiting.
Music is also part of the TED universe. Well–known musicians who have participated in TED events include David Byrne (Talking Heads), DJ/producer Mark Ronson, controversial solo artist Amanda Palmer, multitalented drummer Reggie Watts (The Roots) and vocalist Bobby McFerrin. This is partly why local TED events – including TEDx Traverse City – also invite musicians to perform.
"Brotha James opened in a motivational and unique way last year with Dawn Campbell and students from the Elk Rapids grade school choir. He will be opening for us again, and I am confident he will bring another powerhouse talk," Harding said. "Nik Carman is a young musician that I believe inspires us all. And Seth Bernard is a local favorite. It's a great opportunity to combine music and the arts into TEDx Traverse City."

Just like all things TED, TEDx Traverse City's speakers focus on the company's core acronym, Technology, Entertainment, and Design. Some of this year's topics include activism, science, music education, technology and personal triumphs and perseverance, to name just a few. "But with over 15 speakers, we will also have some surprises," Harding said.

The 2017 TEDx Traverse City event will take place May 17. For tickets, venues, schedules and more information, visit tedxtraversecity.com.
Trending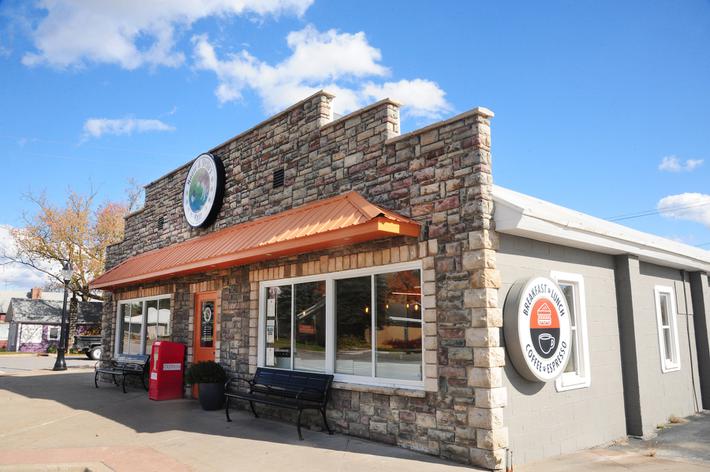 Kalkaska's Moose & Stella's
Dan Bloomquist and his wife, Evamarie, bought Breakfast & Burger Express in downtown Kalkaska at a great time: Decembe...
Read More >>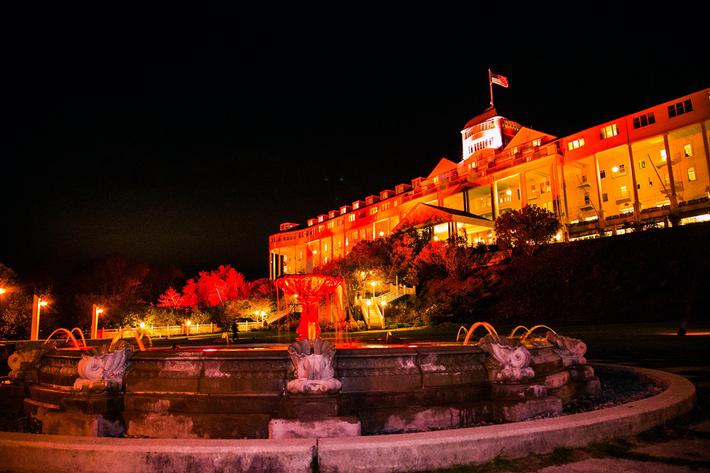 Halloween Rising
While the pandemic continues to impact lives and prevent mass gatherings, some Halloween events Up North, much like your a...
Read More >>
Hope and Vote
With mail-in voting well underway for many, and a trip to the polls just days away for many more, the gravity of the outco...
Read More >>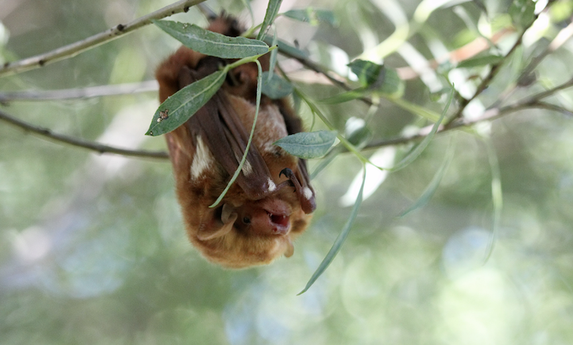 A Nightmare for Michigan Bats?
If you're seeing more decorative bats this Halloween than you saw of their live counterparts this summer, there&rsqu...
Read More >>
↑