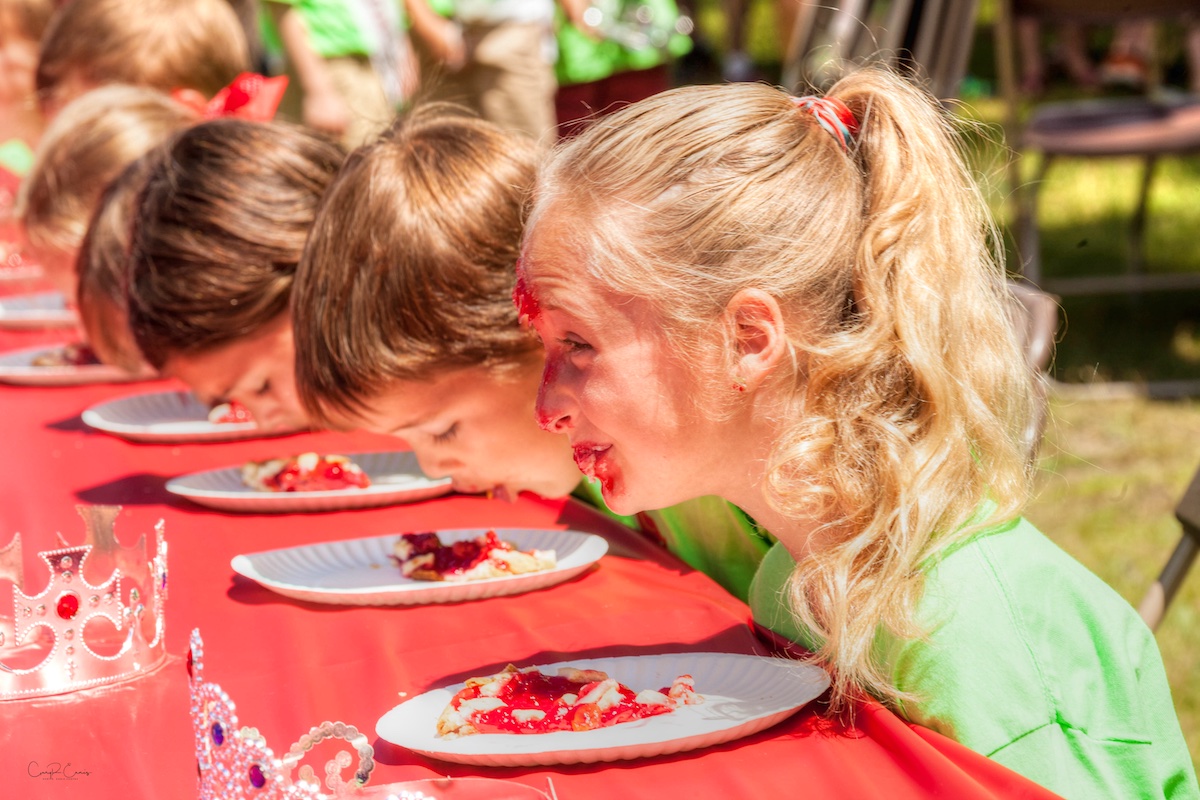 This Week at Cherry Fest
Fan favorites and can't-miss moments
After months of anticipation, northern Michigan is hip-deep in the 2022 edition of the National Cherry Festival.
It's almost impossible to see and do everything that's happening at the celebration, but we've put together a day-by-day agenda of some of the fan favorites and other can't-miss activities that still promise plenty of fun.
JULY 4
Fan Favorite: Nothing says "Independence Day" like a night sky full of fireworks, and Traverse City's is one of the best displays in the North. Held at the Open Space above West Grand Traverse Bay, the ooh-aah show starts at 10:30pm. It's only possible through the efforts of the Traverse City Boom Boom Club, a non-profit that began funding the fireworks in 2011.
Can't Miss: Pie-eating competitions begin with the kids' contest starting at 1pm at F&M Park at Washington and Railroad streets. This is a family favorite featuring youngsters from preschool age through 12 years old who are cordially invited to go face-first into the crusty pastries. At 5pm, the adults take the spotlight at the Open Space stage, and the first to gobble their slice of cherry pie takes home a prize.
JULY 5
Fan Favorite: Arnold's Amusements Midway has been a festival tradition for decades. Whether you're brave enough to ride the zesty Zipper or enjoy the tamer Tilt-a-Whirl, there's fun for all. When it's time for a food break, enjoy festival favorites such as cotton candy, corn dogs, hot dogs, popcorn, funnel cakes, and more. Most days, the midway opens at 11am.
Can't Miss: The Kids Pet Show draws a crowd to F&M park at 9am where youngsters 3 to 12 years old display their pets. It's a free, fun event that runs about three hours. Prizes will be awarded for Best Dressed, Most Unusual Pet, Most Patriotic Pet, and more.
JULY 6
Fan Favorite: NCF adds chuckles to its cherry theme by hosting six-time Grammy nominee Jim Gaffigan at the Bayside Music Stage. The standup comic, actor, writer, and producer brings his observational comedy to TC in "The Fun Tour." Food's a big slice of Gaffigan's gig, so you may get a chance to learn more about Hot Pockets, cake, and bacon. Gates open at 6pm.
Can't Miss: The GT Butterfly Experience features displays of several species of North American butterflies, including the popular monarch. The walk-through exhibit comes with the chance to feed butterflies, and Butterfly Experience visitors will learn ways to support and save butterflies in their own backyard. The exhibit is open from 10am to 6pm at Clinch Park.
JULY 7
Fan Favorite: The new Consumers Energy Community Royale Parade celebrates the past, present, and future of the Grand Traverse cherry growing region. It combines the best of the festival's Heritage and Junior Royale Parades along its one-mile parade route through downtown TC. The parade starts off at 6:30pm and takes just under two hours to complete.
Can't Miss: The Grand Traverse Band of Ottawa and Chippewa Indians will host a pow wow from 11am to 3pm at the Bayside Music Stage. Enjoy a colorful display of dance and drumming, taste Native American cuisine, and shop unique finds during this local cultural experience.
JULY 8
Fan Favorite: "That Little Ol' Band From Texas," also known as ZZ Top, takes the Bayside Music Stage with gates opening at 6pm. Elected to the Rock and Roll Hall of Fame in 2004, the band is poised to drop a new album, Raw, later this month. The album is dedicated to the memory of bass player/singer Dusty Hill, who died last year.
Can't Miss: The Ultimate Air Dogs is always a fun, free-to-watch family event. Dozens of doggie athletes and their proud owners compete to advance in the regional competition. Canines will be flying at the Open Space beginning at 11am. Finals will be held at 2pm on July 9.
JULY 9
Fan Favorite: The Cherry Royale is one of the culminating events of the festival, held on the final day of Cherry Fest. Spectators will line Front Street to see the beautifully decorated floats, enjoy the marching bands, and meet the new National Cherry Queen. It's a total celebration of cherries along the 1.3 mile parade route. The extravaganza begins at 11:15am.
Can't Miss: The Festival of Races offers entrants a chance to line up with thousands of other runners on a beautiful northern Michigan morning. You'll enjoy picturesque views of Grand Traverse Bay as you push toward a PR. Coming to the final stretch downtown, runners will be re-energized all the way to the finish line by throngs of cheering supporters on Front Street. Distances range from 5K to a half marathon, with the first race starting at 7am.
Trending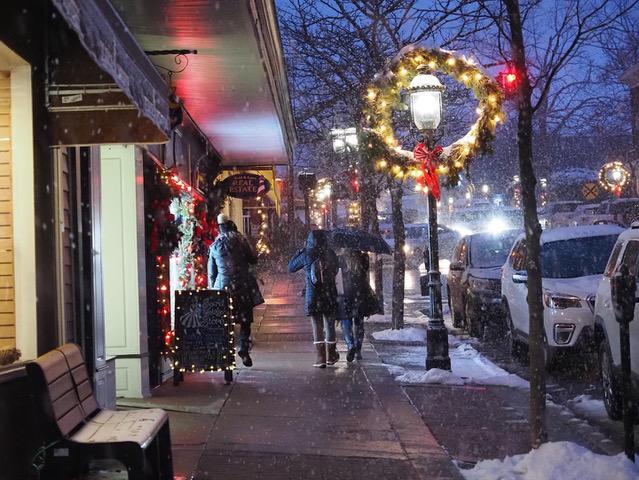 Jump Start Holiday Shopping
Downtown Petoskey hosts their Holiday Open House on Friday, Dec. 2, from 6-9pm as Santa flies into town to light the giant...
Read More >>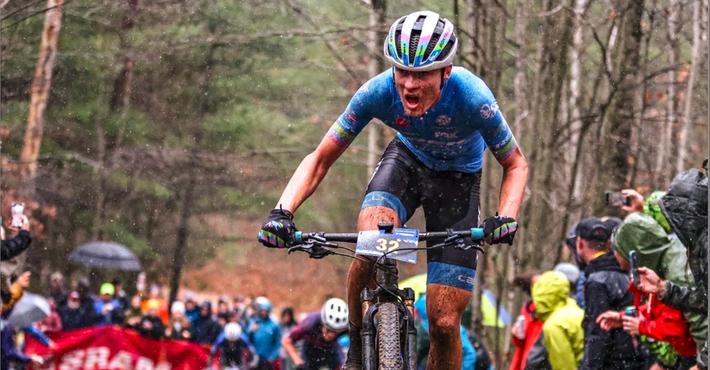 A New Gear
If last week's snow made you think the two-wheeling season is over, think again. Tuesday, Nov. 29, is the official l...
Read More >>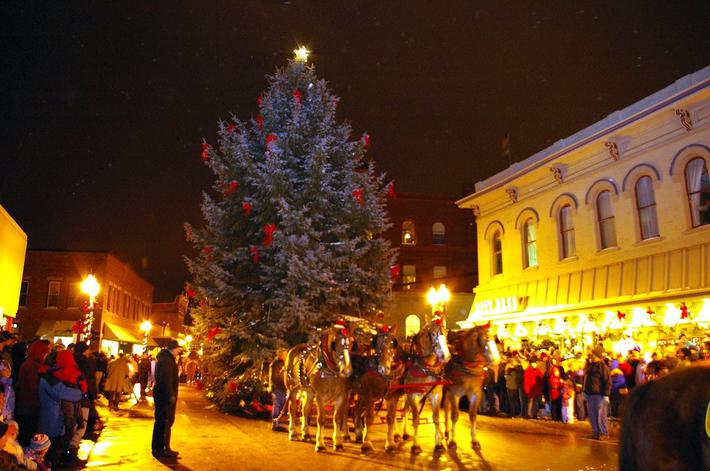 Jingle All the Way to Manistee
The town of Manistee is going into full holiday mode—and going back in time—this weekend. Friday, Dec. 2, the ...
Read More >>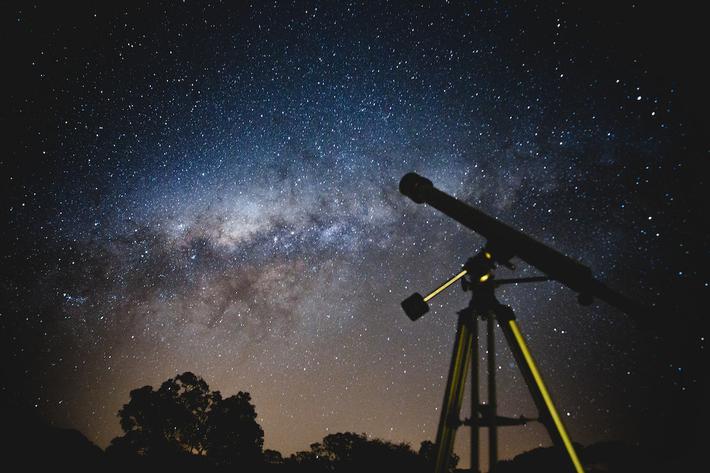 Aim for the Stars
Aliens may walk among us, but this weekend it's our turn to wander through the galaxy. On Saturday, Dec. 3, the Denn...
Read More >>