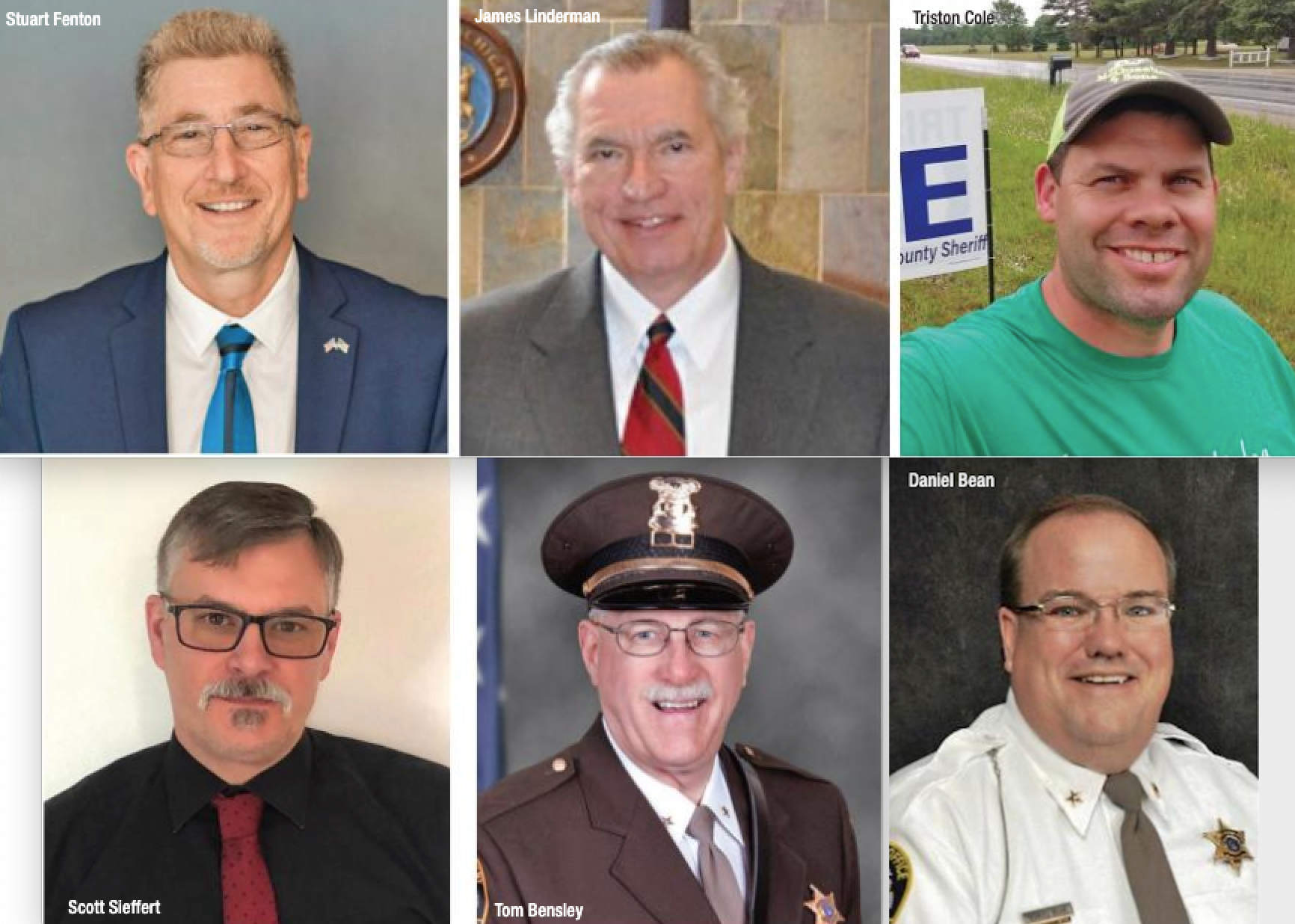 Three Races to Watch
Antrim and GT county sheriffs & Emmet County prosecutor face off within their own party.
Across Northern Michigan, sheriffs and prosecutors are facing challenges from within their own party.
Perhaps the most dramatic of the races, at least in terms of backstory, is in Emmet County, where a former chief assistant prosecutor has challenged his one-time boss for his job.
In Antrim County, a conservative state representative said he was recruited to run against a long-time incumbent sheriff.
And in Grand Traverse County, another long-serving incumbent sheriff faces a challenger from outside of law enforcement, one who is considerably less well known.
RACE FOR EMMET PROSECUTOR
Stuart Fenton spent six years as the chief assistant prosecutor in Emmet County until a year ago, when he was fired.
"It was a completely unjustified termination; what I did, prosecutors do all the time, which is write notes on files," Fenton said.
Fenton said his old boss and now primary opponent James Linderman committed a much more serious transgression when he used county resources and office staff to make his reelection announcement, something Fenton said violated campaign finance law.
"He either knew it and blatantly violated the law, or he certainly should have known it," Fenton said. "It would be grossly negligent at the very least for him not to know it."
Fenton said he was fired on pretense because Linderman knew he was planning to run for prosecutor this year and wanted to get rid of him. What's more, Fenton said, Linderman, who is 72, had announced plans to retire from his position and changed his mind only after Fenton had made clear his intentions to run for prosecutor.
"He was supposed to be retiring," he said. "He's been elected four times, and he's been in that office for 40 years. … It's time for change. Emmet County needs someone with new ideas and fresh enthusiasm."
Linderman, on his campaign's Facebook page, touts his support of Donald Trump and is critical of Fenton, whom he said did not vote for Trump in 2016.
Fenton said he doesn't understand why Linderman made that attack.
"I find it highly unusual that he's running for office not on the credentials of what he's accomplished as a prosecutor, but on politics," Fenton said. "What does national politics have to do with running a prosecutor's office?"
In his career, Fenton said he's handled every kind of criminal case there is, including 30 homicides. He adds that he ran a cold-case homicide unit in Kalamazoo, serves on the state's Attorney Discipline Board, and today, in Petoskey, he's involved in many organizations like Habitat for Humanity and the local bar association, which he's served as president.
"I have 33 years of experience working in courtrooms as a successful prosecutor, so I know I am the most qualified person running," Fenton said. "Unfortunately, in Emmet County, the elected prosecutor has decided long ago not to handle cases or go to court."
NOT SO FAST, LINDERMAN SAYS
Linderman disputed Fenton's characterization of how the two came to be running against each other. He said Fenton announced that he was going to run several years ago, at a time Linderman thought he probably would retire.
Later, as the election drew near, Linderman said, he changed his mind and decided to run. Meanwhile, he said, he had decided he needed to fire Fenton last year because problems kept cropping up, and he realized that he could not work with Fenton.
"It became very obvious as the time went on that he was not the person for the job because of some of the things he was doing," Linderman said.
Linderman said Fenton was difficult to work with and he had to reprimand him over record-keeping practices, because he wrote on files in violation of office policy, and because he was "in general, rude and abrasive to support staff."
"I don't just fire people randomly," Linderman said. "I try to work with them over a period of time."
That was the case with Fenton's chief assistant prosecutor, who left the scene of an early-morning crash on New Year's Eve and then refused to talk to police; actions that looked suspiciously like an effort to avoid a drunk-driving charge. The assistant prosecutor later pled guilty to a charge of leaving the scene of a property damage accident, but he kept his job.
Linderman said that the attorney had never been in trouble before and had been a good employee up until then. He said he wanted to give the assistant a second chance, like he would for any employee, but that he did suffer consequences.
The case was investigated by the police and, because Linderman would have posed a conflict of interest, prosecuted instead by the city attorney. Afterward, Linderman said he suspended the assistant prosecutor for 30 days without pay.
As for Fenton's criticism over the campaign finance violation, Linderman said he was understaffed at the time, very busy, and got distracted so much that it didn't occur to him that he was committing a violation until it was pointed out to him. Once it was, he said, he took responsibility.
"I never had a thought that this digital information would be a violation because I was using county email services to send something out," he said.
Linderman said he is proud of his record as prosecutor and believes he is the better prosecutor.
Sure, Fenton might be a good trial lawyer, Linderman said, but running the prosecutor's office involves a lot more than going to trial; Linderman said he has learned how to manage an office that efficiently stays on top of a large caseload and that if he was trying cases personally, he wouldn't be able to manage a caseload of that size.
"For the past 16 years, voters have provided me the opportunity to serve them, and in that time, we created one of the safest places to live in Michigan," Linderman wrote in a message on his campaign's Facebook page.
ANTRIM COUNTY'S SHERIFF RACE
Triston Cole will be term-limited after this year, bringing his career as a state house rep to a close. Cole will need to find a new job, but he said that's not why he decided to run for sheriff.
Cole said it wasn't his idea to run for sheriff. He said he was recruited.
"This was brought to me by members of the law enforcement community and some other members of the community a year ago," Cole said.
Cole said that at first, he refused, but that he reconsidered after several people independently asked him to run for sheriff, and that he finally gave in after a Facebook page was set up calling for him to run.
"They wanted a restart with the department, with the administration," Cole said. "They wanted me to do this. I was just very humbled and honored that they would think of me."
He said he would focus on making the department's operations more transparent, making the office more accessible, and improving communication with the public.
He said that under Sheriff Daniel Bean's leadership, turnover has been a problem at the department, with, by his estimate, 26 people who have either quit or been fired while working for Bean. Cole said the undersheriff of Otsego County, for example, used to work for Bean and has come out publicly in support of Cole.
Cole also boasts support not only of the statewide police union — the Police Officers Association of Michigan — but said the local union also indicated its support in a recent vote by members of the department.
He said that while the local union didn't endorse him, it came pretty close. Out of 12 votes cast, one was cast favor of Bean, five were cast in favor of Cole, and six were neutral.
"I've got to be honest; I was pleasantly surprised with how the numbers worked out," he said. "I just know that there is massive support for change in the administration."
Cole said non-police officers with the right skills are capable of being good sheriffs. He said across Michigan, 20 percent don't have a law enforcement background before they are elected sheriff.
Cole said that the amount of support he has within the local law enforcement community should calm anyone's concern over his lack of experience.
"The sheriff is the administrative head of the department, an elected political position," Cole said. "Obviously, a ton of law enforcement support me, and I think that speaks volumes. They know how I've worked in Lansing with people and for my district."
Cole, who said that if he is elected, he will stay in the position and not seek higher office, said another advantage he would have over Bean is that he knows how to find funding in Lansing because of his experience in the legislature.
"Especially in rural Michigan, with this COVID[-19] crisis going on, revenue sharing is going to be cut to local communities," he said.
"ONLY ONE WITH EXPERIENCE"
Bean, the incumbent, said voters should pick him because he knows the job.
"I'm the only one with experience," Bean said. "I have been leading here since 2009."
Bean said he started as a summer police officer in East Jordan almost 40 years ago, and he's been a police officer ever since, as a sergeant, a DARE officer, and an undersheriff, before taking over the department.
"We have been leading this department in a progressive fashion and have been keeping up with technology," he said.
Bean downplayed Cole's contention that people should have concern over turnover in his department. If there were 26 employees who left since he took over, that's just over two per year. Anyway, he said, being a deputy is stressful and not for everyone.
"I think the job has just become very hard, and yes, there are some people who have left because the job is so difficult," he said.
Bean said that he doesn't believe there was a movement to recruit Cole to run for his position out of concern over how he's performed on the job.
"I think there are a couple of people who are disgruntled and maybe not happy when they have not gotten what they wanted out of this office," he said. "This office is not political."
He also questioned the significance of the local union vote that seemed to lopsidedly favor Cole.
"Let's clarify that there's 53 employees here, and of that, there's four different unions," Bean said. "I've always told my employees to stay neutral; to stay out of politics. … I believe Triston has done that through the unions."
"There are always going to be employees who are not happy because I'm in management, and I have to make the tough decisions," Bean said. "I think being here as long as I have and how well this office has been run … speaks for itself."
MORE DEPUTIES FOR THE DEPARTMENT?
In Grand Traverse County, a candidate has emerged from relative obscurity to take on an incumbent sheriff who has been on the job for a dozen years and who will also face a Democratic challenger in the general election in November.
Scott Sieffert said that though he lacks experience as a police officer, he spent nine years with the Michigan Department of Corrections, 25 years in private security, and the past two years on the council for the Village of Kingsley, a background he said gives him the tools he needs to be sheriff.
"Crime goes up every year, and the sheriff's budget goes up every year, but you know what doesn't go up? The staff we have to fight crime," Sieffert said.
He said the reasons he is running is because he believes the department should have more deputies, he is concerned about corruption (he pointed to the case of former jail administrator Todd Ritter, who was forced out his job over allegations of lewd behavior and misuse of funds), and he said he believes that the department is disconnected from the community.
Bensley said he's wanted to add deputies since he was first elected.
"We've been trying to do that for 12 years," he said. "That request has been made every year to the county board, and it's been denied. … I would like to know: How does he plan to hire more deputies when he doesn't have control of the purse?"
Bensley also denied that his sheriff's office is disconnected from the community.
"We've had, for a very long time, a community police officer program," Bensley said. "These officers are in tune with those communities. They are in very close contact with the supervisors in those townships."
Bensley bristled at the allegation that his department is corrupt, and he said the Ritter matter was handled when it came to his attention.
"If people believe that I and other command officers knew that it was occurring and didn't do anything about it, well, that's bullshit, and you can quote me on that," he said. "We had a captain who had a lot of trust, and he broke that trust. When it was brought to our attention, it was investigated, and Capt. Ritter is gone."
Bensley said he believes voters will be able to see that he is the best candidate for the job.
"I don't think there's any question that I've got the experience," Bensley said. "I don't think my opponent does."
Trending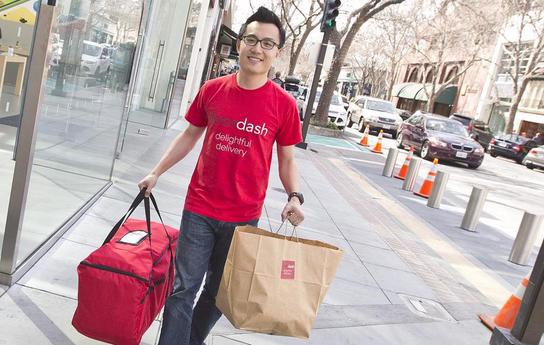 Could Delivery Save NoMi Eateries?
What was once the exclusive province of pizza and sandwich joints has become a means for some restaurants to thrive. But e...
Read More >>
What You Are Voting For?
After voting straight Republican for 36 years, from 1971 through 2007, I have been an Independent since 2008, studying and...
Read More >>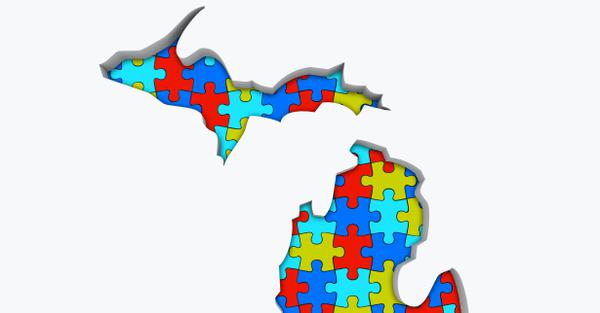 The Democracy Lottery
Mary Burget, a retired Northwest Michigan College math instructor, thought her math skills might be useful in redrawing Mi...
Read More >>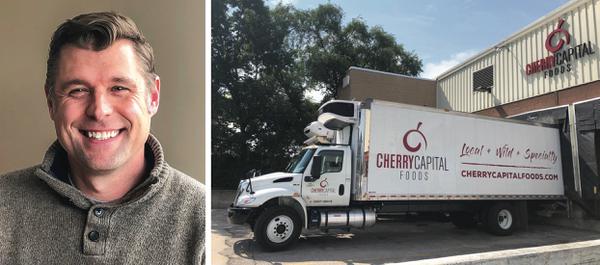 Forged In Fire
As the new managing director for Traverse City's Tamarack Holdings, Michael Lahti is helping to lead a company that ...
Read More >>
↑