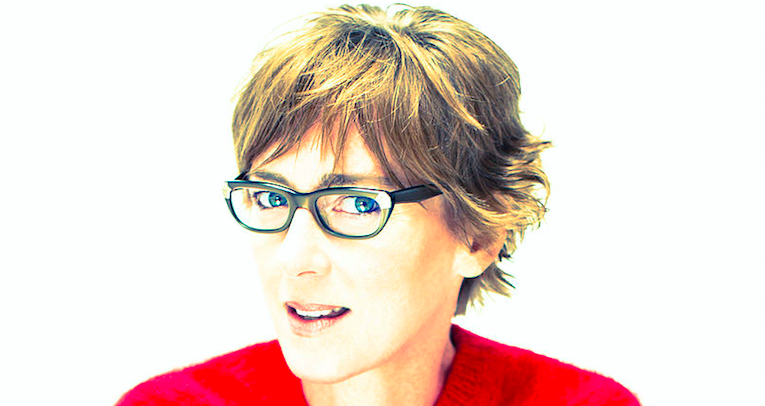 Three Wow-worthy Vocal Shows in March
Pop, folk, a capella, and musical treks back in time on local stages next month
A dose of terrific live music is a certain antidote to these long, dark northern Michigan winter days. Check out these three subtly spectacular shows coming up in Petoskey and Traverse City:
Six Appeal
March 10
They've sworn off instruments for the benefit of their standout a cappella shows, during which this six-piece outfit cranks out a remarkable trek through decades of music with no instrument accompaniment other than their own voices. Whether you enjoy '50s and '60s tunes, current pop hits, or even a little original music, Six Appeal is sure to impress.
The group started as a collegiate hobby — some guys who simply wanted to perform music and make an impact on the ladies — back in 2006 at Concordia College in Minnesota. Twelve years later, and now hailing from Minneapolis, they're a full-fledged professional music ensemble, with the current roster including singers Andrew Berkowitz, Reuben Hushagen, Trey Jones, Jonathan Thalmann, Jordan Roll, and Michael Brookens.
Whether they're crooning pop-rockers like "Breakeven" (originally by The Script) and "Little Black Dress" (Sara Barielles), or slower numbers like Luke Bryan's "Do I" and Billy Joel's "And So It Goes," the arrangements here fit the singers' voices together like perfect puzzle pieces, so smoothly that you'll be hard-pressed to tell who's singing which part. It's both an impressive show and a fun one, with plenty of energy and groove.
Six Appeal will perform at the Crooked Tree Arts Center in Petoskey at 7:30pm on Saturday, March 10. Tickets are $25 for members, $35 for non-members, $10 for students. crookedtree.org,(231) 347-4337
Manhattan Transfer
March 16
Founded in 1972, Manhattan Transfer celebrated its 45th anniversary last year, and for most vocal music fans, the four-part harmony group stands strong as one of the biggest and most innovative vocal groups out there, with millions of records sold and 10 Grammy Awards to its credit.
Today's lineup — soprano Cheryl Bentyne, alto Janis Siegel, tenor Alan Paul, and bass Trist Cureless (who replaced the group's founder, Tim Hauser, when Hauser passed away in 2014) — showcase a remarkable musical synergy at each performance.
While the set list isn't confirmed for the group's Traverse City performance, its set lists are traditionally full of vintage material — past shows have found them playing such hits as "Route 66," complete with horn vocalizations; Ella Fitzgerald's "A Tisket A Tasket"; and Count Basie's "Until I Met You (Corner Pocket)," on which each member bounces back and forth between unison vocals and harmonies like billiards balls.
And don't be surprised if the group does pull out one current(ish) tune — Manhattan Transfer does a surprisingly hip take on Us3's 1993 jazzy/funky hit "Cantaloop (Flip Fantasia)" that'll knock your socks off.
Six Appeal will perform at the Traverse City Opera House at 8pm March 16. Tickets: $45.50+ (student tickets $15). cityoperahouse.org, (231) 941-8082
Jonatha Brooke
March 17
Anyone who listened to pop radio in the '90s is likely familiar with singer-songwriter Jonatha Brooke via The Story, her duo collaboration with with fellow Boston musician Jennifer Kimball. After that venture, Brooke struck out on her own, collaborating with the likes of Patty Larkin, Chris Botti, and Lisa Loeb on various projects.
Now a solo artist, her musical work blends folk, rock, and pop into easy tunes that have been included in such TV shows and movies as Indie Kindred, Buffy the Vampire Slayer, and ABC's Once and Again. She's twelve albums into her own career now, too, which means she has plenty of music to pull from for her current shows.
Brooke's most recent album, Midnight. Hallelujah., was recorded in Fort Wayne, Indiana, and features a more experimental feel and a wider range of instrumentation than her first two albums, especially on tunes like "Hashtag Lullaby," "Alice," and "I've Got Nothing."
And her voice, reminiscent of Suzanne Vega, Shawn Colvin, and the aforementioned Lisa Loeb, remains the distinctive tone it always was. If you like solidly confident folk-pop music, you'll definitely like this one.
Jonatha Brooke will perform at the Dennos Museum Center's Milliken Auditorium at 8pm March 17. Tickets are $27 advance, $30 at the door, $24 for museum members. dennosmuseum.org, (231) 995-1055
Trending
Very Busy Very Fast
This isn't going to be easy. President Joe Biden and his thin congressional majority are walking into troubled times both ...
Read More >>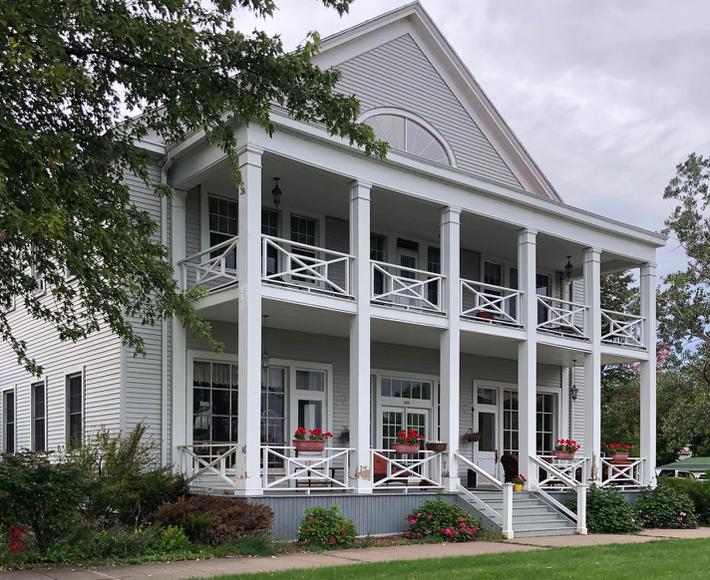 Thunder Bay Inn
Former playground to Henry Ford and part of a famous film and novel based on a real-life murder in the town, the courtroom...
Read More >>
Forty Acres' Spa Day Martini
Myriad methods of cocktail creation are on display at bars around the world. There are flaming drinks, compotes laden with...
Read More >>
He's Gone, Now What?
Wounded and fearful, America watched the 45th President leave the nation's capital. On a hastily arranged stage at a...
Read More >>
↑