Top Ten Reasons to Alpenfest
Wilkommen one and all to the 2017 Gaylord Alpenfest (July 11–15), the trademark summer celebration of the Up North destination that claims the title of Michigan's Alpine Village. Chock full of food, music, and activities for people of all ages, the city's nummer eins (aka No. 1) festival can overwhelm even the hardiest Alpen soul. To help you focus your festival to-do list, we've tallied up the top ten reasons to yank on your lederhosen and go.
Eins: Alpine Ambiance
The quaint architecture of Gaylord's downtown, replete with Tyrolean flourishes and finishes (think: chalet-style facades and ornate, carved balconies and trim) transports you as close as you can get to Germany and Austria's alps, without ever having to leave the state. And while Gaylord's Alpine ambiance in the winter is magnified thanks to all of that mid-state snow, in the summer you can enjoy a similar Austrian feel — sans heavy boots and coats, which makes Alpenfest a much more relaxing vacation escape.
Find It: Gaylord is located just off I-75, 58 miles south of the Mackinac Bridge.
Zwei: Alpenfest Grand Parade
The big, boisterous Alpenfest grand parade offers over 90 entries with a colorful flair and plenty of music and is known for combining a respectful homage to Gaylord's alpine heritage with a fun sense of humor. This means you'll see witty takes on local culture and characters (like The Glockenspiel Kids from Gaylord's own Glockenspiel clock) right alongside more refined traditions like the Alpenfest Queen and her court, plus a variety of carefully-crafted float entries from local businesses.
Find It: The parade starts at noon, Saturday, July 15, launching from Illinois Avenue and traveling down Main Street to its end at the Otsego Country Library.
Drei: World's Largest Coffee Break
At what Alpenfest claims is the "World's Largest Coffee Break," 50 gallons of coffee are brewed up in a huge kettle for a communal (and free) coffee klatch featuring one very American side: donuts. It's a great way to mingle with your Gaylord neighbors and meet some new friends.
Find It: At the Pavilion on Court, located at the corner of Main and South Court streets, starting at 9:30am, July 12.
Vier: Alpenfest Costume Contest
Enthusiastic Gaylordians in lederhosen, dirndl folk dresses, alpine vests, and felt hats march through town for the Alpenfest Costume Contest, a walking parade of friends, neighbors, and Alpenfest enthusiasts that's as much a fashion event as it is a traditional gathering. Honors are awarded for best-dressed individual, family, and kid at this photo-worthy event sponsored by Arlene's Diner.
Find It: The event starts at 8:30am, July 12, launching from Family Fare supermarket (829 W. Main St.) and progressing down Main Street.
Fünf: Classic Car and Truck Show
Now in its second year, the Alpenfest car and truck show showcases classic hot rods, cruisers, vintage vehicles, trucks, and more. More than 30 car show categories and awards give participants plenty of opportunity for bragging rights, too.
Find It: At Court and First streets, 1pm–4pm, July 15.
Sechs: Ethnic Alley
While we're not ones to sneeze at a perfectly good corn dog or elephant ear, Alpenfest's Ethnic Alley is offering up some more unusual festival foods that draw from a range of ethnic influences, including traditional Polish, Mexican, and Italian fare. To add to the fun, each day of Alpenfest will pair a band with its selected cuisine (for instance, German bratwurst with Bavarian folk music). And keep an eye out for the chicken-and-dumpling-soup-sampling events, at which you can snag a cup of free hot and hearty soup.
Find It: Next to the Pavilion on Court.
Sieben: Alpenstrasse
During Alpenfest, Main Street is closed to traffic and becomes the Alpenstrasse (alpine road), a Tyrolean marketplace, where 60+ diverse artists and craftsmen from both the local region and around the U.S. showcase their handcrafted wares. You'll find everything from scarves and jewelry to garden decorations, small furnishings, and soaps. Early holiday shopping, anyone?
Find It: Next to the Pavilion on Court; the Alpenstrasse runs down one block of Main Street and will be ongoing throughout the festival.
Acht: Alpenfest Art Tent
An arts tent was just added to Alpenfest last year and returns this year in an expanded format on the courthouse lawn. Sponsored by the Gaylord Area Arts Council, the arts tent will feature an auction of local artists' work with proceeds going to support both Alpenfest and the arts council. All week long you'll find ongoing art displays and demos of painting, pottery, and more.
Find It: The Otsego County Courthouse lawn downtown (225 W. Main Street); 12pm–8pm daily throughout the festival except for July 15 (12pm–3pm).
Neun: Alpenfest Run
Whether you choose to run or walk, Alpenfest's annual foot races will take you on a race route right through the Alpine Village, with music spurring you on through the course. 5K and 10K walkers and runners will be gifted with a T-shirt, and an awards ceremony after the races will reward the winners in 16 different age divisions.
Find It: Register at the Otsego County Community Center 5–7pm July 14; late registration at the Pavilion on Court 6:45am–7:45am on race day, July 15. Races start at the Pavilion on Court at 8:15 am.
Zehn: The Pin
The Alpenfest Pin might be the most popular souvenir at Alpenfest, and for good reason: With the purchase of your pin ($5), all of the music events are free, and you'll also be welcomed to many other happenings at free or reduced cost — over 40 events in all. If you've got an interest in the TJ Schmidt carnival, you also can pick up an all-you-can-ride bracelet starting at $15, or go festival-crazy with a mega pass, starting at $50, which gets you unlimited carnival rides for all of Alpenfest week.
Find It: At the information tent on the Alpenstrasse or at participating shops in downtown Gaylord.

For a complete schedule and more information, visit gaylordalpenfest.com.
Trending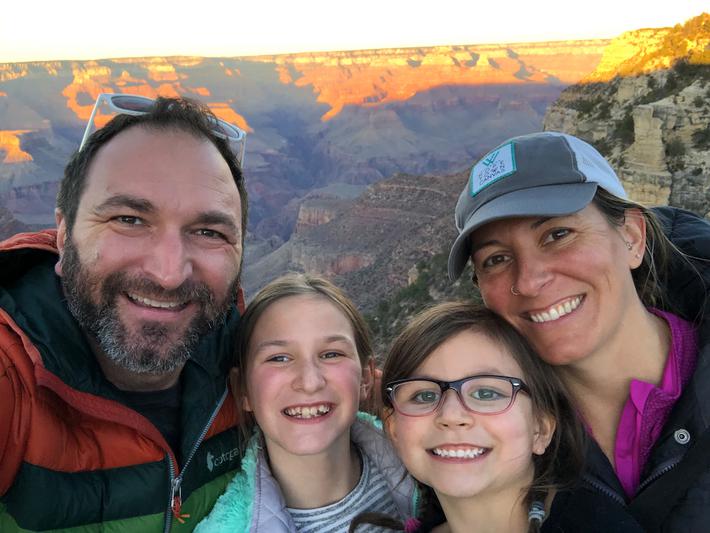 A Nine-month Family Vacation
Long before the pandemic, Joe and Christina Sanok had a plan. A dream, really: They wanted to take off with their kids and...
Read More >>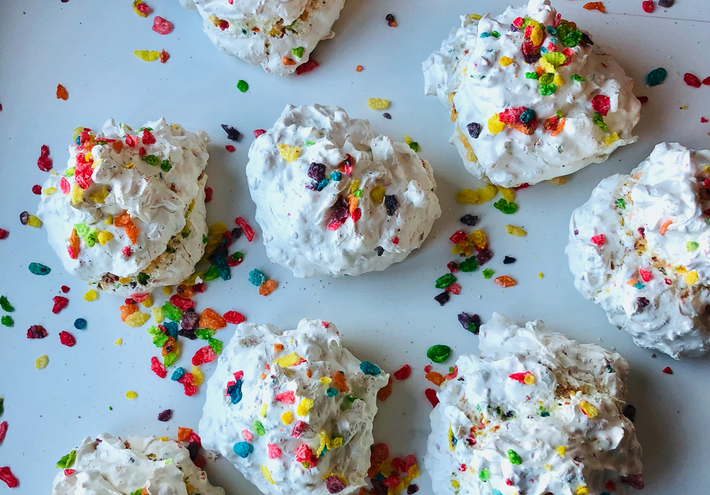 7 Batches Made in Heaven
Let's be honest: Picking the best cookies in northern Michigan is an impossible task. There are so many "right...
Read More >>
Respecting the River
Forever, the Grand Traverse Band of Ottawa and Chippewa Indians (GTB) has regarded the water — and the Boardman/Otta...
Read More >>
Not a Clue
Surely politicians wouldn't be so clueless that they'd lie about COVID-19 deaths or take a vacation during a statewide eme...
Read More >>
↑