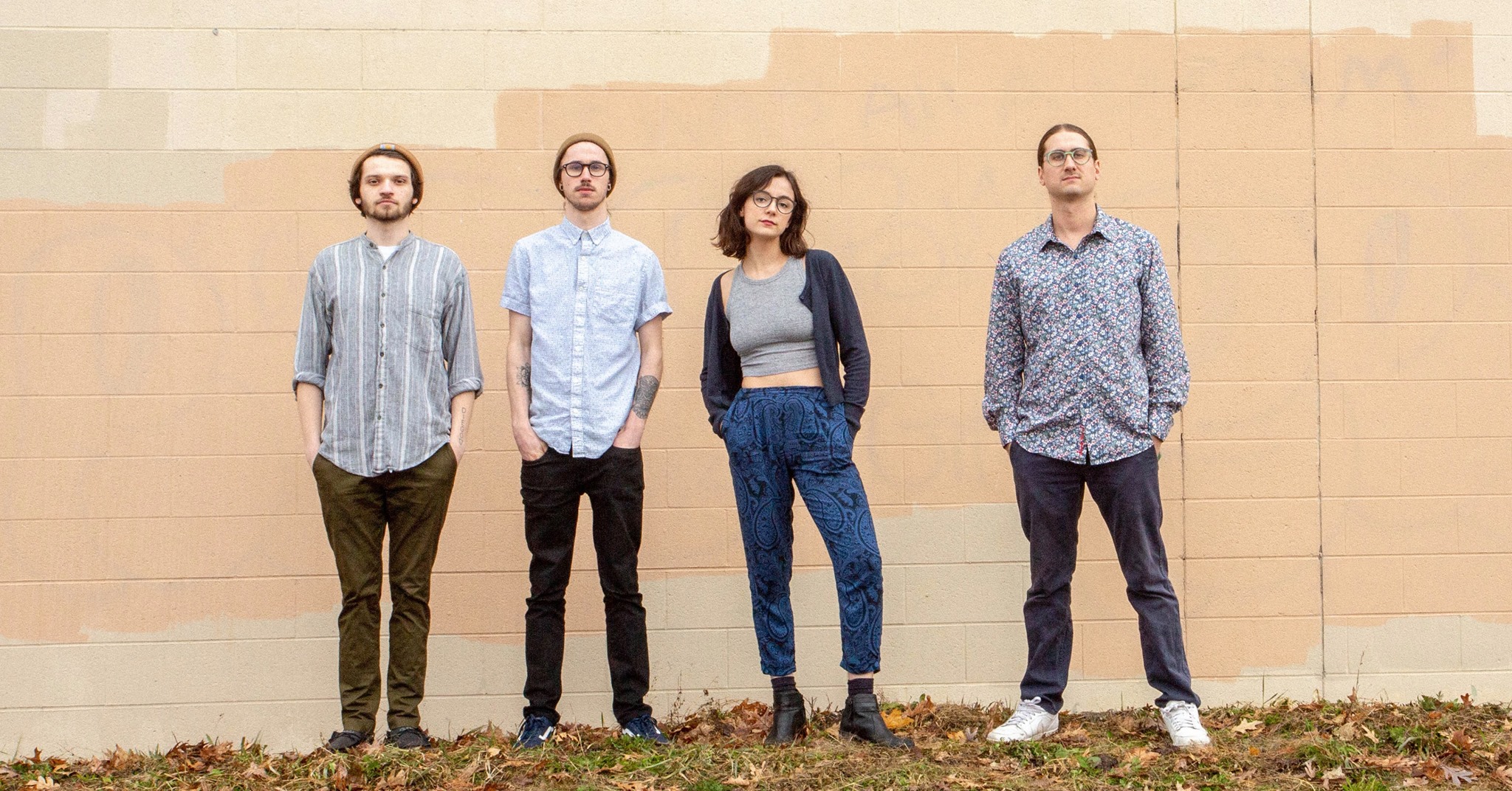 The local musicians you must hear now
Turn On, Tune In, Rock Out
Doesn't matter if you're into blues, funk, folk, rock, or country, or whether you're looking for a crowd-pleasing cover band or a singer/songwriter known for deep, personal confessionals. Northern Express has you covered. Below, we've rounded up 10 terrific musicians with deep ties to the northern Michigan community. Consider this your local live music bucket list for the next 12 months.

The world-class wedding band: Broom Closet Boys
It's easy to forget the value of a knock-your-socks-off wedding band when every couple is one Spotify playlist away from the perfect soundtrack to their special day. Still, there's nothing quite like a great rock band to pack the dancefloor at a wedding reception, and there might be no band in northern Michigan more skilled at the craft than Broom Closet Boys. This trio — consisting of guitarist and vocalist Chris Smith, bassist Mike Morrison, and drummer Bruce Braden — is a veritable jukebox of rock and pop hits from the '60s up to right now. Practically every song is a high-energy crowd-pleaser, from modern classics like "Mr. Brightside" to the band's go-to grand finale of "Don't Stop Believin.'" But it's the band's take on the Queen classic "Bohemian Rhapsody" that is most likely to bring down the house. Good news: You don't have to go to a wedding to find out for yourself. Broom Closet Boys regularly play local bars like Kilkenny's, Thirsty Fish, and Workshop Brewing Company. For the second year in a row, they'll even be the house band at Grand Traverse Resort and Spa's "Great Beerd Run," scheduled for Saturday, Nov. 9.

The dancefloor filler: DJ Psycho
Most of today's "disc jockeys" don't use discs at all, relying instead on the convenience of MP3 files and slick, feature-rich DJ software. Not so with DJ Psycho. This native of Flint, Michigan, exclusively uses vinyl records in his DJ sets, which makes him almost as much fun to watch as he is to listen to. A DJ Psycho set is a juggling act in more ways than one. You'll watch Psycho (known offstage as Dezi Magby) man multiple turntables, dig through crates of vinyl, and follow spontaneous bursts of inspiration as he takes his set in unpredictable and thrilling directions. At the same time, the music coming through the speakers flits rapidly from genre to genre, leaving dancers on the floor wondering where the beat might take them next. It's a thing to behold, and northern Michigan audiences frequently get the chance to do just that: DJ Psycho is an old favorite at Union Street Station in Traverse City.

The future country music superstars: Drew Hale Band
Finding great country bands in northern Michigan is surprisingly difficult, given the popularity of mainstream country radio in the area. Drew Hale Band is the exception — and one of the musical exports from the region that seems most likely to hit the big time. In 2016, Drew Hale himself won the national Country Showdown competition, earning a chance to perform on the stage of Nashville's Ryman Auditorium and netting a $100,000 cash prize. Since then, Drew Hale Band has released a full-length album — 2016's Roots and Wings — and honed its live craft throughout the state of Michigan. Hale's big, expressive voice helps him bring new emotion and authenticity to well-worn country tropes (road trips, whiskey, summer nights, etc.), while the band's considerable chops make them a genuine live powerhouse. Drew Hale Band regularly opens shows or plays festivals with big-name country stars like Tim McGraw, Dierks Bentley, Frankie Ballard, or Chris Lane. But you can also catch the band frequently around northern Michigan, from Leland to Petoskey.

Rookies of the year: Crosscut Kings
Two years ago, the guys in Crosscut Kings didn't even know one another. Guitarist Jim Bonney and harmonica virtuoso Charlie Witthoeft met through a mutual friend in February 2018 and started making music together shortly thereafter. Under the moniker of Crosscut Kings, though, this Petoskey-hailing roots-blues duo sound as if they've been an active band for 20 or 30 years. Part of it is the sound itself, which is familiar but invigorating: loose acoustic guitar picking and slide work; harmonica wails that evoke the sad whistles of a late-night train; Bonney's gritty, whiskey-drenched vocals, which sound a little like country superstar Chris Stapleton. The other part is sheer hustle; though they've only recently crossed the 18-month mark as a band, Crosscut Kings have already played more than 150 shows. Their near-constant spree of performances throughout northern Michigan has made Crosscut Kings one of the area's buzziest live acts. Catch them on Nov. 2 at Right Brain Brewery's "Pig Porter & Pig Roast" event, or look for them this month at other breweries, like Short's, in Bellaire (Nov. 8); Stiggs, in Boyne City (Nov. 22); or Stormcloud Brewing, in Frankfort (Nov. 23).

The local legend: Myk Rise
Achieving legendary status is difficult for any musician, even in the smallest geographic area. So it says something that singer, guitarist, and entertainer Myk Rise is a legitimate local legend on Mackinac Island — even if the island itself is less than four square miles in size. Rise now resides in Harbor Springs, but he still plays regular shows on his beloved Mackinac, at venues ranging from the Pink Pony (named Michigan's most iconic bar by Thrillist) to the famed Grand Hotel. Rise frequently fronts a band, but he's arguably most impressive on his own, armed with just an acoustic guitar, a pedalboard, and a repertoire of more than 500 classic songs. His covers, which provide a sampling of hits from the 1950s to now, incorporate a wide range of songs that would be crowd pleasers in any environment, such as The Beatles' "Here Comes the Sun" or Tom Petty's "Won't Back Down." But Rise's incredible guitar playing is what breathes new life into these long-beloved songs. Case in point: his one-man-band version of the Derek & the Dominos classic "Layla," where he leans on his pedal setup to make his acoustic sound like an electric — and to build up an explosive full-band arrangement from nothing.

The wintertime soundtrack: Eliza Thorp
Who is making the most beautiful music in northern Michigan? It might just be Eliza Thorp, who uses piano and voice — and the occasional accompaniment of violin, cello, or upright bass — to craft stunning, understated folk songs about "her hometown and the places she's been." Thorp's songs seem to capture, especially, the delicate beauty of a northern Michigan wintertime, something she likely knows all too well, given her upbringing in Petoskey. She attended the legendary Berklee College of Music in Boston but made her way back to Michigan in time to record her debut EP, a lovely six-song collection called Queen of the Sea, in Kalamazoo. The album came out earlier this year and is just about the ideal soundtrack for shortening days and dropping temperatures. Thorp is back in the North full-time now, regularly playing live sets at Petoskey's Beards Brewery and other venues throughout the region. You can hear her Nov. 2 at a "Songwriters in the Round" night at Red Sky Stage, in Bay Harbor, or Nov. 3 at Beards.

Most likely to save the world: Seth Bernard
Music and activism have long made a natural pairing, from Bob Dylan to Beyoncé. Northern Michigan's preeminent musician/activist is Seth Bernard, an acoustic-guitar-toting folkie known for his uplifting live shows, his prolific body of work, and his numerous efforts to bring about social change. He is the founder of Earthwork Music, a collective of independent musicians "who focus their efforts on environmental advocacy, social justice, creative empowerment, and community building." The name of the group comes from Earthwork Farm, the 181-acre working farm in Lake City where Bernard grew up and which shaped his worldview. He's also founded the Clean Water Campaign for Michigan, which seeks to spread the word about Michigan water issues through "storytelling and music"; and Title Track, a nonprofit organization aimed at building "resilient social-ecological systems that support clean water, racial equity, and youth empowerment." Amid Bernard's busy schedule, he's somehow found time to release four albums since 2016 (all part of his Eggtones series) and tour almost constantly. You can catch him at Traverse City's Satellite Sparkle on Nov. 3, or at the Little Fleet Yurt on Dec.23.

The sonic trailblazers: Avid Kain (pictured above)
Nothing else quite sounds like Avid Kain. The band got its start in 2014, when founding members Sam Anthony (bass/bass synth) and Troy Novak (drums) connected as freshman audio engineering students. Since then, Avid Kain has continued to evolve, adding both a lead singer (Allie Kessel) and a whiz guitarist (Josh Scarbrough) to the lineup. Today, the Traverse City-based quartet describes its sound as "some of the funkiest music in the analog synth world." It's a sonic mix wrought equally from the past and present, featuring flavors of modern synth-pop and electronic music, but pairing those influences with jazz and funk touches from yesteryear. The result is not only a jam-driven live band that can ride a great groove for minutes at a time but also a true studio project that is always innovating and expanding its horizons with its recorded work. Just have a listen to the band's three 2019 singles — "Beyond," Chz," and "Astro" — and you'll hear just how much sonic ground Avid Kain can cover. Alternatively, check out what they do live: Avid Kain features regularly at local breweries and is an old favorite at Traverse City's Studio Anatomy.

The family band: Oh Brother Big Sister
Family bands are a blast to watch, if only because their members know each other so deeply and instinctually that you can actually hear and see their connection playing out in the music. Oh Brother Big Sister is the epitome of this idea. Hailing from the Grayling area, this brother-sister singer/songwriter duo — comprised of siblings Penny and Radel Rosin — have been making music both together and apart since childhood. Eventually, they decided working together felt more natural — and more fun — than pursuing other musical endeavors. Fans of the now-defunct Americana duo The Civil Wars will find plenty to love on 2016's Thanks & Praise, Oh Brother Big Sister's most recent album of original songs. As with The Civil Wars, Oh Brother Big Sister make intimate acoustic folk music that puts an emphasis on their haunting vocal harmonies. They've also got a full repertoire of cover songs — some of them showcased on the 2017 live album We Have a Request — that they routinely break out at live shows or for summer wedding gigs. You can hear Oh Brother Big Sister live on Nov. 8 at the Little Fleet Yurt.

The uber-talented up-and-comers: The Marsupials
Listeners who like their music to be wild and unpredictable will gravitate toward The Marsupials, a rock band out of Harbor Springs with lots of ambition and even more talent. This trio — fronted by vocalist/guitarist Tai Drury and also featuring drummer Alex Riesenbeck and bassist Jakey Thomas — plays rock music that is informed by funk, jazz, and even a little bit of ska. The result is a runaway train of sound. Songs often change time signatures and tempos on the fly, surging from groove-based sections into full-on rock guitar solos. It's a wild ride, and not just for the audience. When Thomas joined The Marsupials shortly before the release of the band's debut album, 2017's Mellow Emergency, he was tasked with going back and re-recording the bass parts for the album. Doing so was no small feat, given the shapeshifting nature of the music and the fact that the rest of the band hadn't used a click track while in the recording studio. Now, though, Drury, Riesenbeck, and Thomas operate like a well-oiled machine, crafting music that is exhilarating and visceral. Long-term, Drury has said The Marsupials have high hopes of growing their fanbase and touring footprint to include other states. In other words, don't miss seeing them live while they're still a northern Michigan best-kept secret. You can catch them at the Boyne City Tap Room on Nov. 22.


The poet of our times: May Erlewine
May Erlewine has a special gift that only a few songwriters have, and that's her ability to write songs that simultaneously feel both wrenching and extraordinarily uplifting. There is a deeply human resilience to her work as a songwriter that speaks to how powerful music can be when wielded in the right hands. While Erlewine is a Michigan girl at heart – she's from Bay City and is based in Traverse City – it will be no surprise to anyone who's heard her music that she is heading toward the national stage. Her calendar for the rest of the year includes tour dates in Massachusetts and Colorado, as well as Michigan. Erlewine's forthcoming album, titled Second Sight, seems poised to expand her reach even further, thanks to songs that capture, with empathy and passion, what it means to live in a troubled time. The recently released single, "That's My Home," is arguably Erlewine's greatest work yet. She wrote the song as "a direct letter to the 45th president, pleading with him to consider the direction he has been driving this country." "That's my home you're burning," she sings; "My daughter's future." It's a stark, desperate hymn, but one that seems to point to a brighter future, in the way that great music made in trying times often has before.
Trending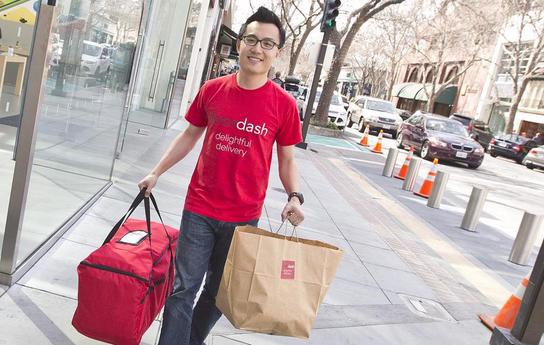 Could Delivery Save NoMi Eateries?
What was once the exclusive province of pizza and sandwich joints has become a means for some restaurants to thrive. But e...
Read More >>
What You Are Voting For?
After voting straight Republican for 36 years, from 1971 through 2007, I have been an Independent since 2008, studying and...
Read More >>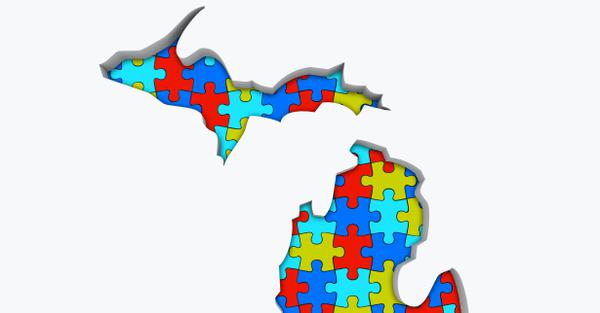 The Democracy Lottery
Mary Burget, a retired Northwest Michigan College math instructor, thought her math skills might be useful in redrawing Mi...
Read More >>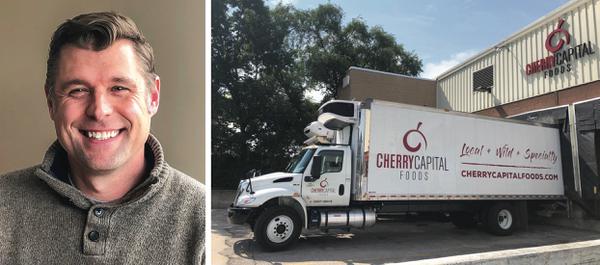 Forged In Fire
As the new managing director for Traverse City's Tamarack Holdings, Michael Lahti is helping to lead a company that ...
Read More >>
↑