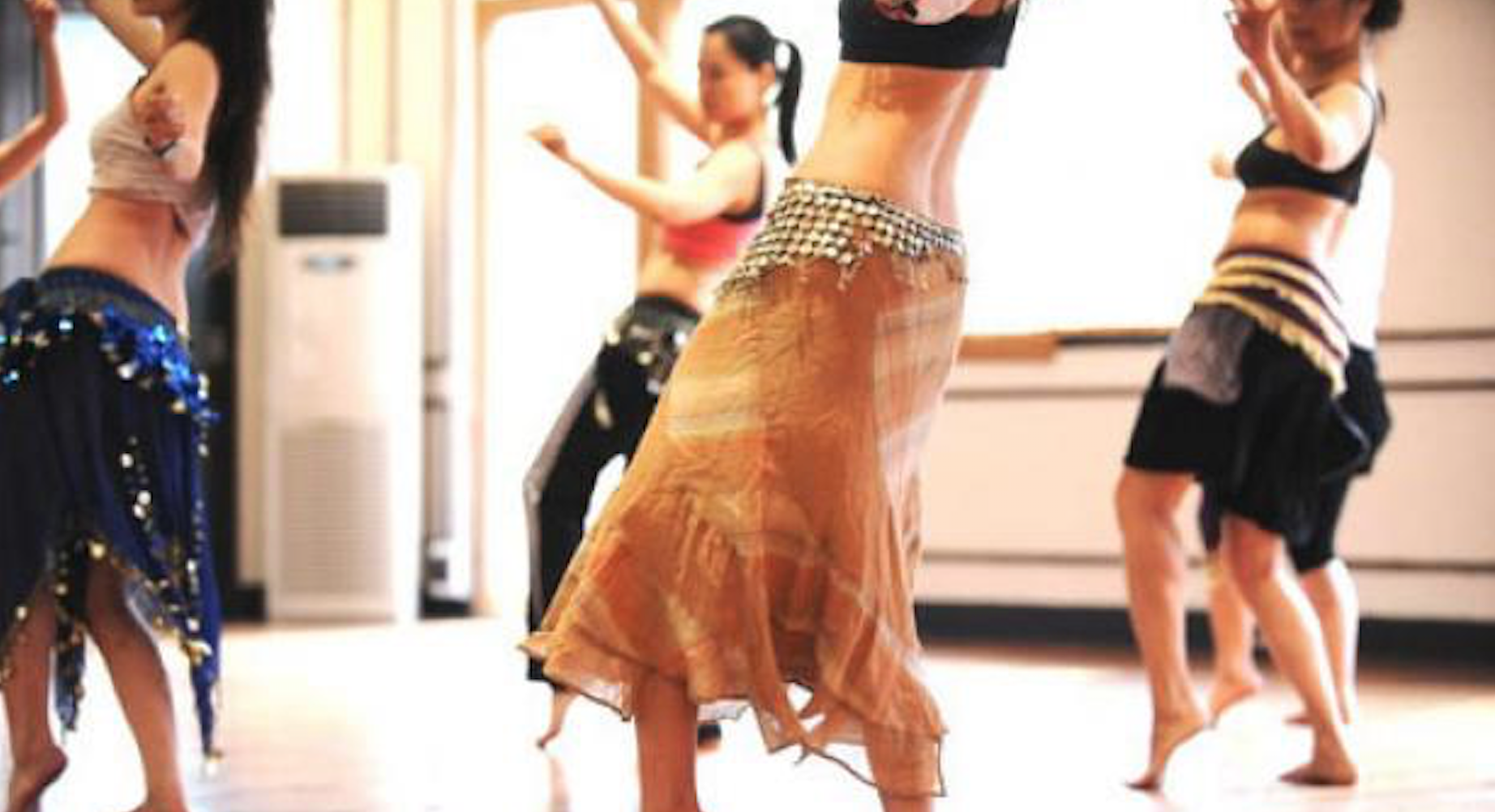 Valentine's Gifts: For Him, For Her, For Yourself
Who doesn't deserve an expression of love?
That day is coming again. Expressions of love – from candy hearts to flowers to chocolates – are all the rage on Valentine's Day. But why be stuck with the mundane? Whether for a loved one or even yourself, there are plenty of unique and intriguing gifts and ways to spend the holiday

BELLY DANCING
Anyone can dance … even belly dance, says Amira Hamzar, and she should know. She's a certified belly dance instructor and offers lessons – perfect for you to purchase for your partner or yourself. Belly dancing traces its ancestry to back before recorded times. It's evolved over thousands of years as different cultures have embraced and enhanced its movements.

Well-versed in dance? No problem. Never taken a belly dance class before? Ditto. All dance levels are welcome in Hamzar's belly dance classes. No previous dance training is necessary to become a skilled dancer. For neophytes, Hamzar will provide easier versions of the moves being taught. Those with more experience or who catch on quickly will be challenged with a more difficult version of the same move.

Hamzar teaches at Unity and Higher Self in Traverse City and in the summer at the Northern Center in Houghton Lake. She also teaches hula and burlesque as well. In addition to weekly classes, Hamzar teaches at festivals and offers private lessons. Find out more at amirahamzarraks.com.

SEXY PHOTO SESSION
New year, new you. Or the old you, simply showing off your best self. Either way, Sarah Brown has you covered … or maybe uncovered. The owner of Boudoir by Sarah Brown Photography will help bring out your best sexy self in a comfortable, private setting.

Brown offers years of experience behind the camera and will help you relax and enjoy your session. That starts before your shoot, when the two of you meet to discuss what your vision for the shoot is. The next step is wardrobe styling,professional hair and makeup, and access to the boudoir closet. During the shoot clients will be able to see some of the raw images. When all is shot and done, it's still not done. Brown will re-touch your favorite images and then you can decide which you like and how to display them.

Brown says the experience is fun, empowering and a boost to self-confidence. Boudoir sessions are $299, which includesthe consultation, professional hair and make up styling, access to the boudoir closet and three outfit changes. There is a $100 print credit toward any collection. All prints and products are sold separately. The entire experience takes about four to five hours.

COOKING LESSONS
Celebrate the holiday by enjoying the flavors of Tuscany at Fustini's in Petoskey with chef Christie Struck. The menu features panzanella salad with tomatoes, fresh mozzarella, and olives; creamy Tuscan chicken with sundried tomatoes, spinach, mushrooms, and purple cabbage with Fustini's Tuscan herb oil; and for dessert, dark chocolate pot de crème with Fustini's raspberry vinegar and raspberry coulis. Cost is $55 per person. Each attendee will receive a 10% discount on products purchased the day of the class.

Want more? Head to Fustini's in Traverse City the next day for a Sweetheart Vegan Dinner, courtesy of chefs Lisa Robinson and Ryan Moberly of Radish. On the menu are a shrub mocktail, tangy herbed vegan cheese spread with bread and fruit, cucumber lemon orzo salad, mushroom stroganoff and dessert, all including various Fustini's products. Cost is $60.

Both Petoskey and Traverse City classes run 5pm-7pm. They're among the many cooking classes offered at the olive oil and balsamic vinegar shops. Call the Petoskey store at (231) 758-3575 or the Traverse City store at (231) 944-1145, or visit fustinis.com.

GET SWINGIN'
In spite of what's outside, golf season is actually right now, right here. As long as "right here" is at Xgolf. The indoor golf center bills itself as "the most innovative and accurate golf simulator experience in the world." It features a combination of camera systems, infrared lasers, impact sensors and advanced gaming software to provide a realistic golf experience. You actually hit the ball and see where it lands.

Best of all? Well, there are several "bests." Start with the fact you can golf no matter the weather. Darkness won't affect your play. You won't lose any balls, either. A round of Xgolf will take about 45 minutes, less than half the time of a normal round. You like competition? You can join a league. Add to that the fact you can watch your friends play from the comfort of a padded chair while you enjoy snacks and your favorite beverage. Rates start at $35/hour. Located next to Buffalo Wild Wings, across from Grand Traverse Mall. Go to XgolfTraverseCity.com.

MUSICAL LUNCH LECTURE
Feeling down? Getting over a breakup? Want to know more about the song stylings of important historical figures and how they inspired hitmakers from the Rolling Stones to Blackberry Smoke? Celebrate your blues on Valentine's Day with Stuart Fenton at North Central Michigan College in Petoskey, part of its Winter Luncheon Lectures.

The blues originated on Southern plantations in the 19th Century. Its inventors were slaves, ex-slaves and the descendants of slaves who sang as they toiled in the cotton and vegetable fields. The blues provided the foundation for jazz and rock. Fun fact: Bluesman Blind Lemon Jefferson was a friend of singer Marty Balin, and served as inspiration and part of the name for Balin's band, Jefferson Airplane.

An attorney by trade, Fenton became such a big fan of the blues that for several years he hosted a weekly four-hour blues show on a Kalamazoo radio station. He'll provide an overview of some of the most influential blues artists from the very beginning through the modern era. Fenton will also play samples of their work.

Reservations are required. Call (231) 348-6600 or email luncheonlectures@ncmichi.edu to reserve your place. Cost is $12 (cash or check only, payable at door) and includes lunch.

DINNER AND A MOVIE – AND MORE
Dinner and a movie? Old hat. Dinner and a movie and craft beer? Well, now you're piquing our interest. Dinner and a movie and craft beer and curling? Now you're talking. Head to Frankfort's Stormcloud Brewing, where you can enjoy your dinner with a pint of stout, porter or the always popular Whiled Away IPA or Rainmaker. The Garden Theatre next door is your classic restored small-town theater showing a variety of first-run movies. Purchase any food item and receive admission to the theater for $6.

Or you can opt for the Dark & Stormcloudy Film & Beer Series. It pairs award-winning films with small batch dark beers, handcrafted specifically for each movie selection by Stormcloud. February's movie is Cold Case Hammarskjöld, about the death of the UN Secretary-General, with Scandinavian cuisine developed by Rock's Landing Executive Chef Joe Meyers. It takes place Feb. 25 at 6:30pm. Tickets are $70 per person, which includes movie admission.

Still not satisfied? Then check out the curling rink located just outside the pub. Stormcloud offers learn to curl lessons, with the last session scheduled for Feb. 15. Or sign up with your friends for a private curling session with instruction and equipment. Cost is $125 per group. For information on all, call Stormcloud at (231) 352-0118 or visit stormcloudbrewing.com.

GROCER'S DAUGHTER TRIP TO ECUADOR
Yes, we know. Chocolate on Valentine's day is so common. Nevertheless, a trip to Grocer's Daugher Chocolates in Empire can reward you with a host of delicacies, from truffles to candy bars, even cookies and croissants. The store's biggest claim to fame may be the special herbs and spices they use. Owners Jody and DC Hayden and their staff imbue the chocolate with unexpected flavors like lavender, rosemary, basil and peppers.

For those seeking a deeper dive beyond the Empire store, you can join Jody and other international chocolatiers on a trip to Ecuador to visit the cacao farms they source from and learn about the origins of everyone's favorite treat. This year's trip is May 30-June 5; cost is $2,800, not including airfare.

For more information, call (231) 326-3030 or email chocolate@grocersdaughter.com. Of course, you can always stop in the bright green store on M-72 just north of the light in Empire and taste for yourself. And this year on Feb. 14 there will be a Grocer's Daughter popup store at Millie & Pepper Creperie in Traverse City.

VALENTINE'S DAY CONCERT
She's been dubbed "a banjo-playing soul singer," but Chastity Brown is more than that. Start with the fact she's conversant with guitar, dobro and keyboards, while her original music draws from love, loss and literature. The singer/songwriter from Tennessee by way of Minneapolis returns to the concert stage at the cozy confines of Freshwater Gallery in Boyne City on Feb. 14. Yep, that's Valentine's Day and Brown will no doubt sing songs from and about the heart.

Brown grew up playing saxophone and drums in church. Her Americana music encompasses elements of jazz, blues, R&B, and folk, while her lyrics detail love, pain, acceptance and wonder. As one example, her song "Mad Love" came from a chance encounter with a white supremacist. The bi-racial artist was confronted outside a club in Eau Claire, Wisconsin where she was verbally attacked by a person who'd read her interview in the local paper. She wrote the song as an anthem for forgiveness and self-acceptance, refusing to see herself through the eyes of those who would judge her based on her skin color or sexual preference.

Showtime is 8pm. Tickets are $35 in advance; call (231) 582-2588 to reserve, as seating is limited. Share the love and bring an item for the food pantry collection box.
Trending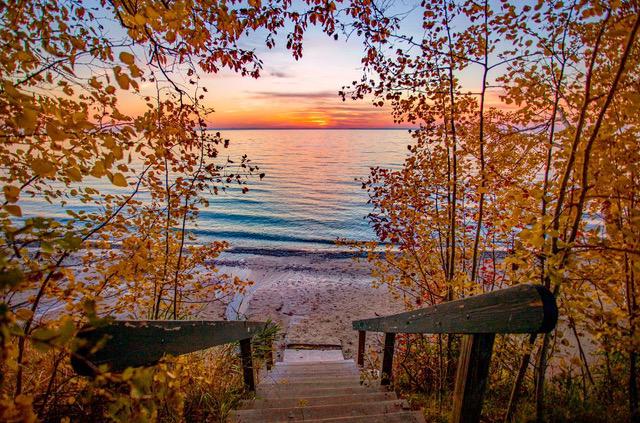 Cruisin' the Breezeway
Fall into East Jordan during the 15th Annual Autumn on the Breezeway! Choose from three different dates: Sept. 30, Oct. 7,...
Read More >>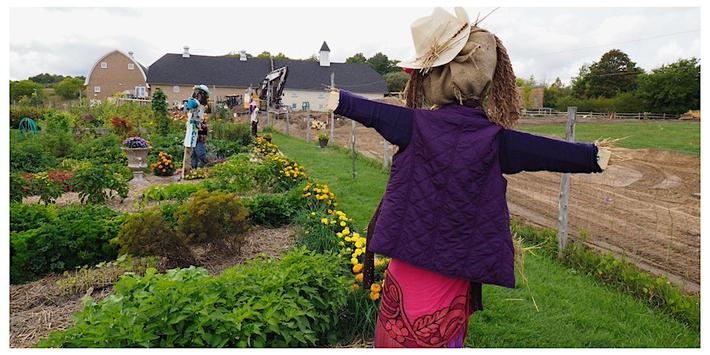 Scarecrow Szn
It may not be "spooky szn" (as the kids call it) just yet, but it does seem like it might be scarecrow szn. Th...
Read More >>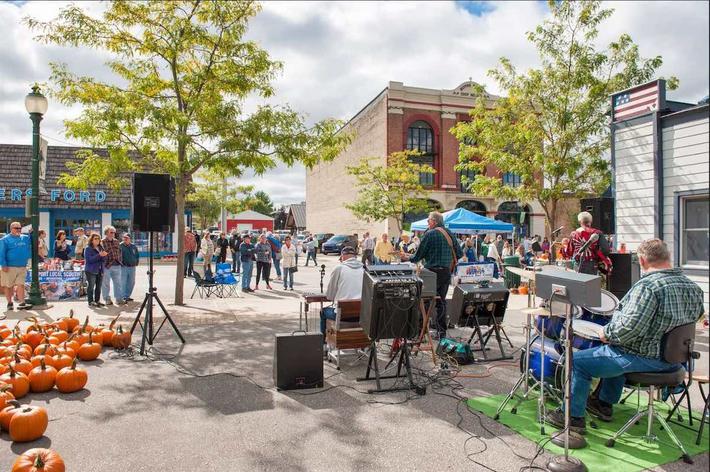 Celebrate the Harvest in Boyne City
Welcome to the season of harvest festivals! The days are getting shorter, the nights (and days) cooler, and it's tim...
Read More >>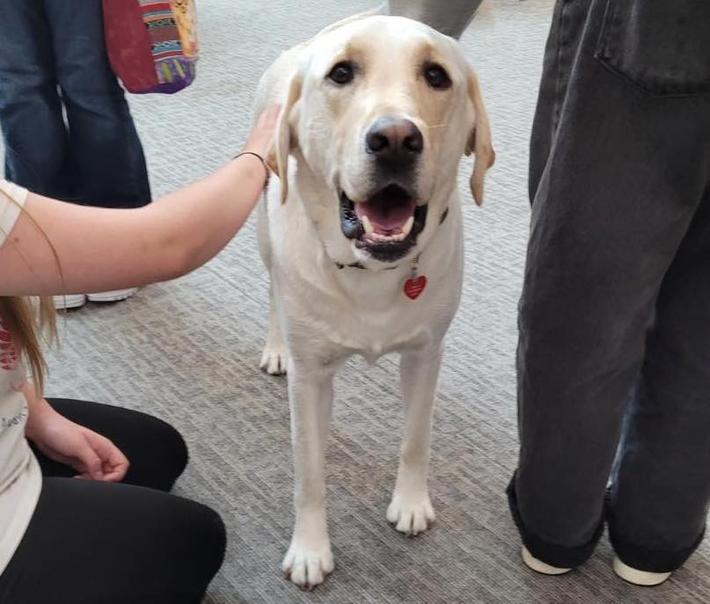 Pups on Campus
Traverse City West Senior High has brought on a very good boy as their newest staff member for the 2023-24 school year. Me...
Read More >>