Vitamin D
See what a dose of Detroit does for your system
March 16, 2019
Think you can't afford to head south for spring break? Rethink it. An afternoon's car cruise from most parts North, the Motor City is hardly the has-been metropolis the unfamiliar like to call it. To those in the know, Detroit is a vibrant trove where historic and of-the-moment imagination meet. Sure, there's no guarantee it'll be 80 and sunny, but it'll certainly be warmer than our neck of the woods — and, OK, even if it's still chilly, Detroit affords you and your family options for indoor adventure, urban art, and an exploration of nature and history you won't find anywhere else.

We tapped author Amy S. Eckert — author of Reed Press' "Easy Detroit Outdoors" and the second edition of "100 Things to Do in Detroit before You Die" — for nine easy, affordable, and unforgettable outings spring breakers can do in Detroit. Want more than what's excerpted here? Check out your local bookstore or visit amyeckert.com to purchase both books.

Learn to Camp, Fish & Hunt at the Outdoor Adventure Center
It can be hard to appreciate Michigan's great outdoors when you live in the heart of a major urban center. Enter the Outdoor Adventure Center, which replicates the very best of Michigan's many outdoor experiences: hiking state park trails, viewing northern Michigan's towering waterfalls, or operating a fishing boat or a snowmobile. Many of the OAC's exhibits are indoors, including virtual reality kayaking and boat fishing, but the center prides itself on the wide array of practical outdoor learning experiences and classes offered, all aimed at whetting urban dwellers' appetite for the great outdoors.

Bicycle to Eastern Market by the Graffiti-Rich Dequindre Cut Greenway
Once an abandoned leg of the Grand Trunk Railroad Line, the Dequindre Cut extends the pleasant green space that has made Detroit's riverfront so popular in recent years. The 2-mile paved urban recreation trail is divided into pedestrian and bicycle lanes and has long attracted graffiti artists. During redevelopment of the strip, effort was made to retain those artworks that were family appropriate and to augment with more. Consequently, the Dequindre Cut is something of a monument to urban art as well as a multi-use path.

Pedal American-Made Wheels at Detroit Bikes
Since 2011 Detroit Bikes has manufactured, assembled, and painted every component of their popular commuter bikes by a small crew. Detroit Bikes are built in northwest Detroit of American steel and assembled entirely on-site. If you're interested in the process, you can sign up for a factory tour, but if you really want to ride one, visit their Capitol Park storefront. Detroit Bikes are also sold at retailers across the city and around the state. Head to Wheelhouse Detroit if you'd like to rent a bike by the hour and put it through its paces before buying.

Tiptoe through the Tulips at Anna Scripps Whitcomb Conservatory
In 1902 Art Deco master architect Albert Kahn was commissioned to build a botanical space in the midst of Belle Isle. Originally constructed of wood, the Conservatory's wings and domes were upgraded to steel and aluminum in the 1940s, making the building instantly recognizable on sunny days by its telltale sparkles of metal and glass. In 1955 the conservatory was dedicated to Anna Scripps Whitcomb in thanks for her gift of six hundred orchids. Formal gardens complement the lily pond that was added to the Conservatory's exterior in 1936. The Anna Scripps Whitcomb Conservatory is the oldest continually operating conservatory in the U.S.

Feed the Deer at Belle Isle Nature Center
No one's sure how a herd of European fallow deer made their way to Detroit in the late nineteenth century, but legend has it that in 1895 the president of France, Felix Faure, gave the deer to the city with the intent that they would populate a deer park on Belle Isle. However these deer arrived, their presence has long been associated with the island. Modern-day visitors to Belle Isle are permitted to pet and feed the creatures. Other animals on display at the Nature Center are true Michigan natives: toads and frogs, half a dozen turtle varieties, rat snakes, and several freshwater fish.

Explore the Nation's Oldest Aquarium at Belle Isle
The Belle Isle Aquarium opened in 1904, designed by Albert Kahn and the oldest aquarium in the United States. At its opening, Belle Isle Aquarium was the third largest in the world. Saltwater was shipped in from the ocean to fill the aquarium's tanks, each intended to look like a work of art hanging on vaulted walls. After years of being shuttered, the Belle Isle Aquarium reopened in 2005 thanks to its transformation as a state park. Animals on display range from native fish, such as perch and pumpkinseed sunfish, to more exotic creatures, such as seahorses, koi, and clownfish.

Learn About Trees and History at Elmwood Cemetery
In 2015 Detroit was awarded its first certified arboretum, and the greenspace happens to be one of the city's most important cemeteries. Since 1846 Elmwood has served as the final resting place for Detroit's prominent industrialists and abolitionists, once-famous politicians and veterans. Audio tours help visitors find their way among the who's who. The historic cemetery's outstanding reputation can be traced to famed landscape architect Frederick Law Olmsted, whose artistry beautified Elmwood in 1890. Visitors can identify more than eighty species of trees using self-guided tour maps or join guided tree tours.

Set Your Hair on End at the Michigan Science Center
Shrieks of laughter—and a lot of static electricity—fill the air at the Sparks Electricity Show, standing participants' hair on end and introducing kids to the cool side of science experiments. The thirty-minute show is one of several educational sessions at Detroit's interactive science center. The Michigan Science Center also houses a planetarium, a simulated road construction center, and a program-it-yourself robotics lab. The exhibits aim to excite young people about science, technology, and math, but the center also succeeds in making those subjects wildly fun.

Try Featherbowling at the Cadieux Cafe
A remnant of a once popular Belgian sport, featherbowling lives at Detroit's Cadieux Cafe . . . and scarcely anywhere else in the world. To play the game, participants roll small wooden balls the length of a sixty-foot hard-packed dirt court in a cross between Bocci and Closest to the Pin. But there's no pin in this cafe, just a small pigeon feather jutting up from the earthen floor. Cadieux Café's authentic Belgian roots are reflected not only in its featherbowling lanes but in its menu, which includes white-wine-steamed mussels, Belgian sausage, spinach mashed potatoes, and Belgian beer.

Note: All outings excerpted from "Easy Detroit Outdoors" except Michigan Science Center and Featherbowling, which were excerpted from"100 Things to Do in Detroit Before Your Die," (2nd edition).


Trending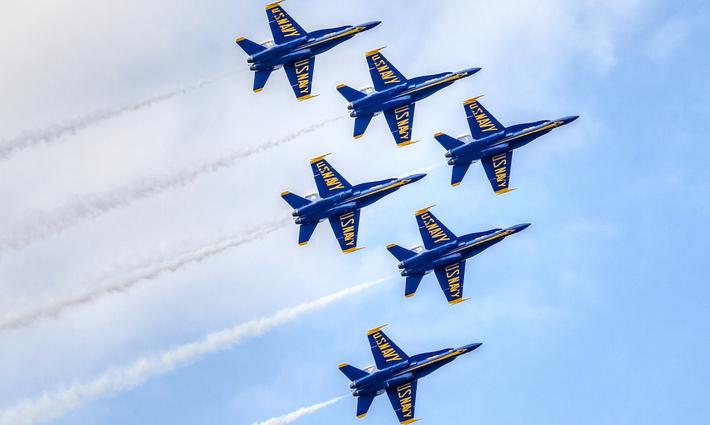 The Wind Beneath the Blue Angels' Wings
Crowds gather along Grand Traverse Bay to gaze into the sky for the biggest beach bash of the year. A voice shouts, &ldquo...
Read More >>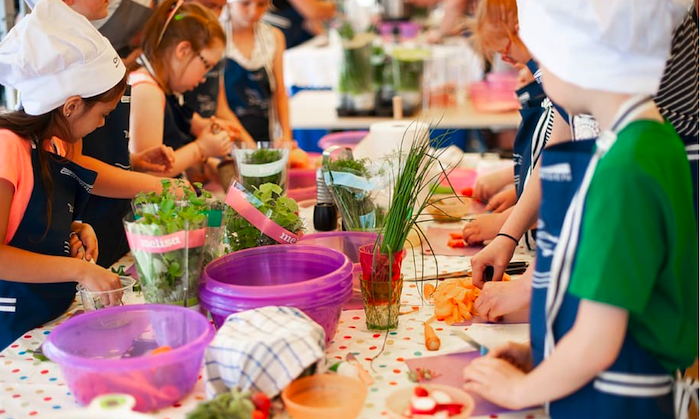 Creative Solutions to Food Insecurity
Food insecurity remains an ongoing concern in Michigan, with the nonprofit Feeding America reporting that in our state, 1 ...
Read More >>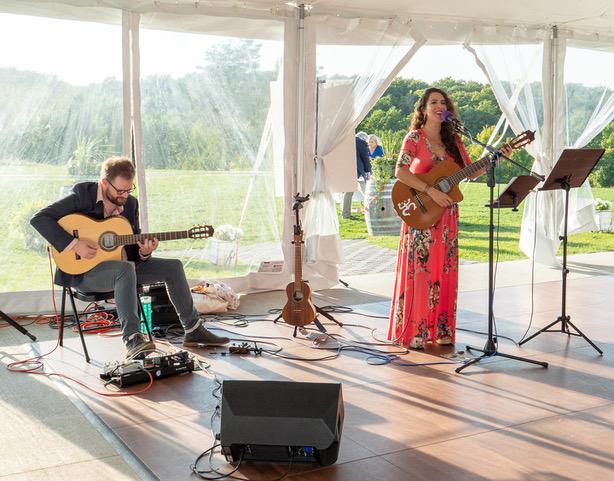 In Gratitude
"In Gratitude," a free community concert, will be held at 7:30pm on June 30 to thank the many donors and suppo...
Read More >>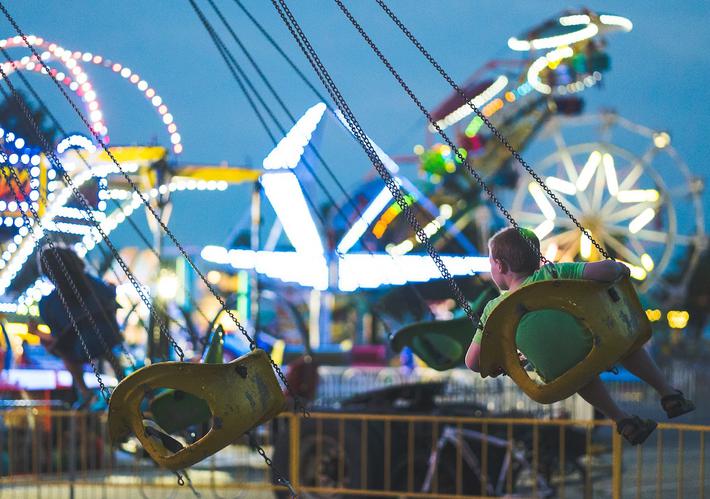 Forest + Festival = Fun
For more than 80 years, folks in Manistee County have been celebrating the Manistee National Forest Festival. This year, t...
Read More >>
↑