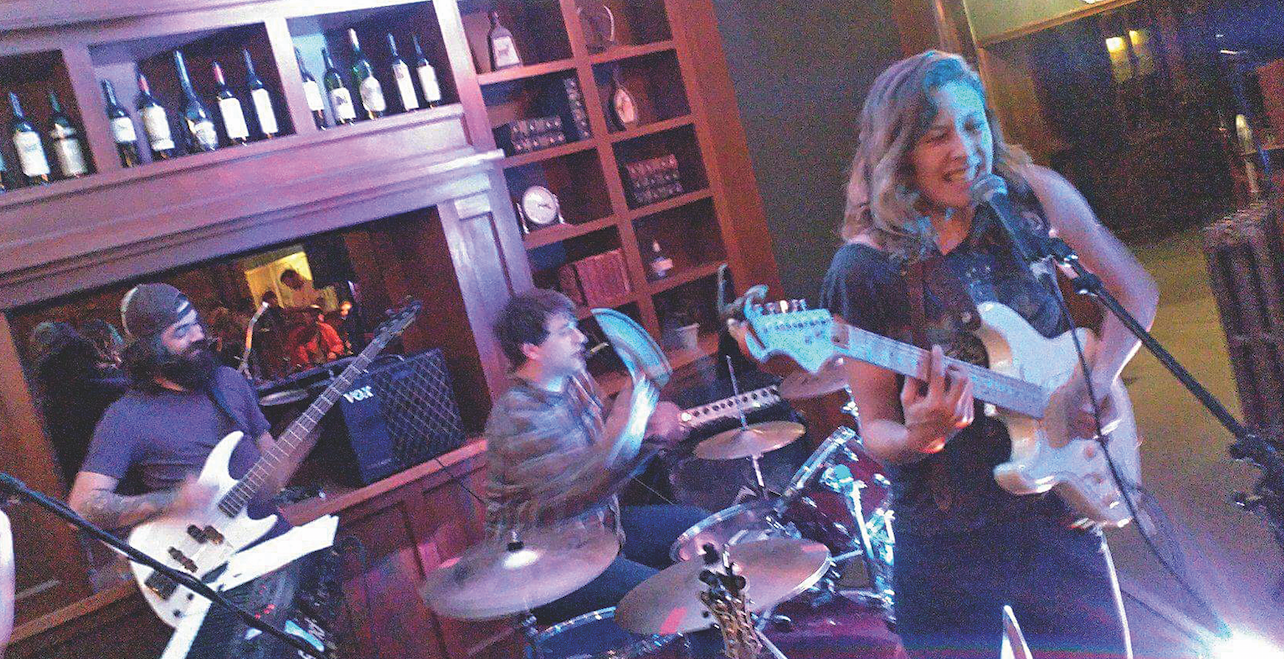 Meet Squidmouth
Local Music
Imagine an upstart folk singer departing the big city of Seattle for the quaint hamlet of Petoskey and ending up fronting a rock band. Such is the story of Erin Campbell of the quirky northern Michigan grunge-rock outfit Squidmouth.
Partnered with Lee Dyer on bass and backup vocals and her cousin Joe Thompson on drums, keyboards, and additional backup vocals, Campbell credits her cousin with opening her ears to new music all their lives.

"We've always bonded over our love for music," she said. "And Joe was the person who showed me all the coolest bands for the first time."

THEIR INSPIRATION
Neverthless, Campbell was drawn to folk. She said she got her start "doing the sad song girl at the open mics thing" in Seattle, but until she moved to Petoskey two years ago and hooked up musically with Campbell and Dyer, she'd never actually been in a band.
"It started as me on electric guitar — which I had never played before — and Joe on drums and a little keys. Just having him to help me rock out my songs led to me writing a whole crop of rock 'n' roll songs," she said. "Up to that point, I had never written a rock song — or even a fun song! So it was a whole new thing."

After a year of playing music together, Campbell and Thompson decided they wanted to record, so they added Dyer on bass. "He and Joe had been playing together forever, and he and I live together," she said. "He's an amazingly talented musician, and he fits perfectly into the dynamic. The three of us are great friends."

SQUID WHAT?
Like Campbell's music career, the name for the band was spawned out West, though in California, while Campbell and Dyer were driving along the coast, having a conversation about stage fright.

"I suffer from a really bad case of it, but Lee seems impervious to it," Campbell said. "I told him how many great musicians take on an alias, or alter ego, to deal with nerves [such as David Bowie/Ziggy Stardust.]" The pair stopped for dinner in Oregon and ordered shrimp cocktail, which led to a turn in the conversation.
"From shrimp to calamari to squid — Lee started talking about squid mouths and how scary they were, so we thought it would be hilarious for me to take it as my alias — especially since, at that time, I was singing sad, shaky, acoustic love songs," Campbell said. "We thought it would be a funny contradiction. So when Joe and I decided to start a two-piece rock band, we kicked around a few different names before we looked at each other one day on his porch and were like 'Dude, it needs to be Squidmouth!'"
THE CIRCUIT
Although Squidmouth is a fairly young band, it's made an impressive round of northern Michigan, already playing Beard's Brewery and The Upstairs Lounge in Petoskey, Snowbelt Brewing in Gaylord, and making a showing on the local festival circuit, performing sets at Blissfest, and Big Wood and Dead Wood.

"We've also opened for a number of rad local bands, including Boomatwang, Pan, Galactic Reruns, Toomuchofagoodthing, and more," Campbell said.
FUTURE SQUID
Their sound is catching on. In addition to sever regular bar gigs, Squidmouth is set to play a shortlist of festivals this summer, including Sol of the Lost Tamarack (June 22), Blissfest (July 13–15), Big Wood Show (Aug. 4) and Festival on the Bay (Aug. 19). The band will take a short hiatus in the fall, with Campbell and Dyer hitting the road in their new camper to explore the country, but you can keep an eye on the band's happenings and their future schedule at facebook.com/squidxmouth.
Trending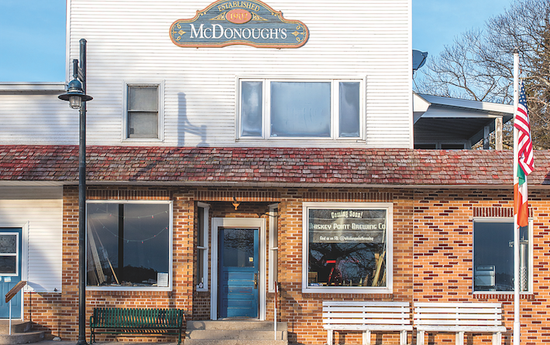 Welcome to Michigan's Most Remote Brewery
After years of planning and honing his beer-making skills, this spring, Patrick McGinnity plans to open Beaver Island's first microbrewery. Opening a craft brewery is challenging. Opening one on a remote island in Lake Michigan that's either a 15-minute plane ride or a two-and-a-half-hour ferry ride from ...
Read More >>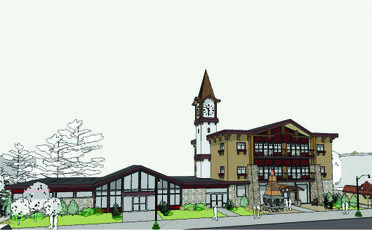 Gaylord: A boomtown Up North
Gaylord native Gary Scott had moved to Indiana, where he and some partners started a business to invest in distressed properties. He was talking to a banker in Detroit about real estate in Bloomington when he asked what kind of deals might be available in northern Michigan. ...
Read More >>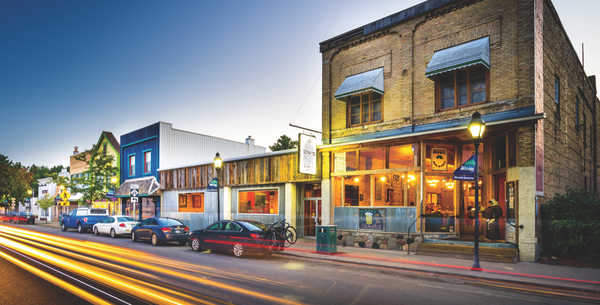 Small Up North Towns on the Rise
Spotlight on Bellaire (pictured)Seems Traverse City isn't the only place in the region making those "Best of" lists. The Antrim County hamlet of Bellaire was recently named to the list of Best Lakeside Towns in the U.S. by Country Living Magazine, alongside the likes of Vergennes, Vermont, Greenville, ...
Read More >>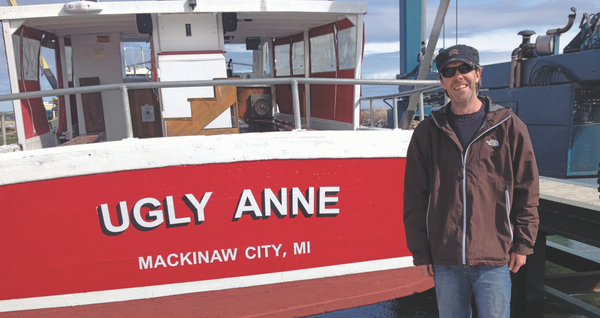 A Wicked Cool Ride Around the Straits
You expect to see boats around Mackinac Island in summer. Sailboats, power boats, cruisers, and the ubiquitous ferries that run residents and guests back and forth across the Straits of Mackinac, sure. But there's a more unusual vessel visible these days — an all-wooden Down East lobster ...
Read More >>
↑