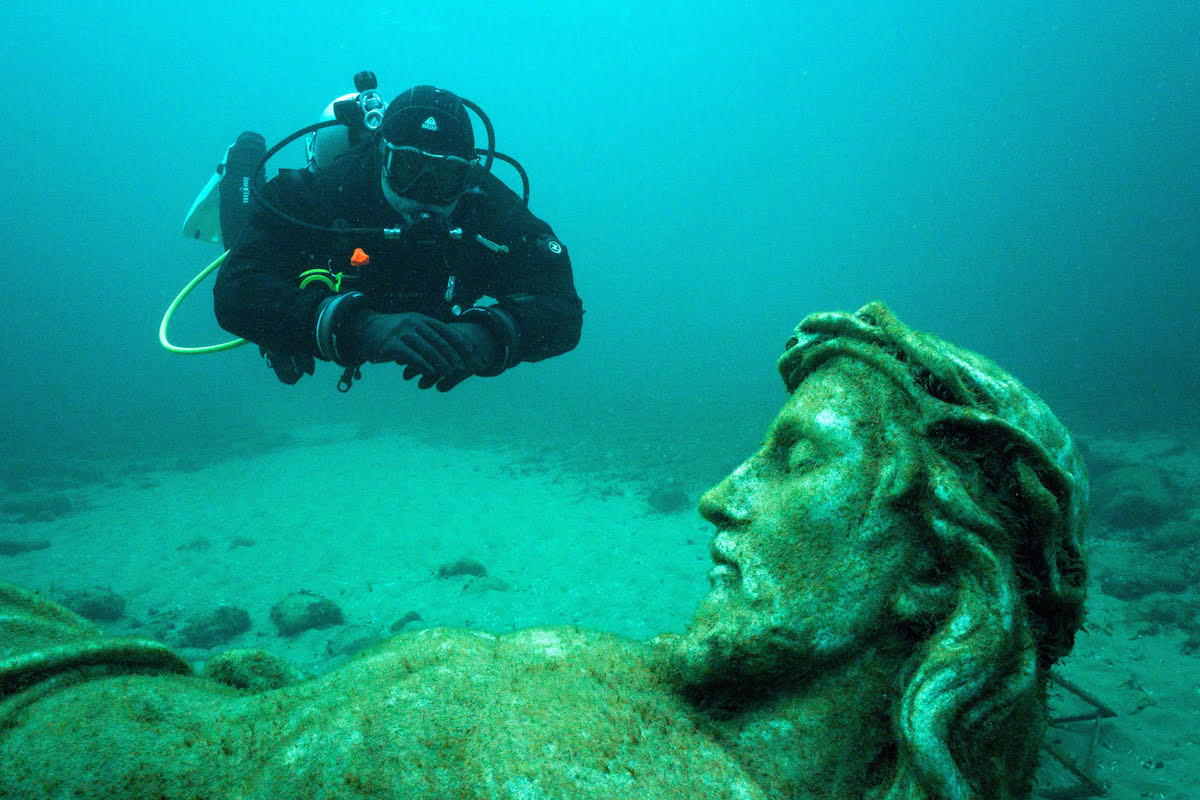 Ways to Explore the Bays: Epic escapades on NoMi waters
During the heat of summer, there's no relief quite like cooling off in one of northern Michigan's many bodies of water. From clear creeks and rivers to the magnificent Great Lakes, this area is one of the best for splashing around during the summer months.
While swimming and boating on these waterways is endlessly entertaining, some companies offer other options for whiling away the hours in the water. This summer, take your explorations to the bottom of the lake or gain an aerial perspective.
Scope Out Shipwrecks with Scuba North
The Great Lakes are home to an array of historical shipwrecks, and you can explore them through Scuba North. This diving company takes people on guided dives of some of the coolest wrecks in the Great Lakes, offering an entirely new way to experience the water. Their excursions offer an exciting perspective of historical sites, ones that are "generally well preserved due to the cold water temps and lack of salt … many wrecks from hundreds of years ago are still in very good condition, almost as if they could sail again tomorrow," according to Josh Ritthaler, the operations manager at Scuba North.
Some of the most accessible sites are in Grand Traverse Bay, such as a '70s Ford Pinto and a few recreational boats that are just off Haserot Beach on Old Mission Peninsula. Those who want to dive a little deeper can check out the waters near the Manitou Islands, where larger freight ships and other boats have sunk over the years. Divers can expect to encounter some marine life, including small mouth bass and possibly even the occasional freshwater jellyfish (don't worry, their sting can't be felt by humans!).
Before diving, you will need to be scuba certified. Scuba North offers classes in the summer and winter, including a 5-day "Learn to Dive" course in the summer that gets you certified in under a week. For more information, dive into their website at scubanorth.com.
Kayak the Chain of Lakes with Paddle Antrim
Paddle Antrim is a nonprofit dedicated to protecting the Chain of Lakes Water Trail, northern Michigan's only state-designated water trail. This system of waterways consists of over 100 miles for paddlers to explore, spanning four counties and winding through the quaint lakeside villages of Ellsworth, Central Lake, Bellaire, and Elk Rapids.
Kayakers of all skill levels can find a route on the trail, whether you're looking for a quick excursion or a full-day expedition. The trail is divided into two segments: the Upper Chain and the Lower Chain, split by a dam in Bellaire. The Upper Chain is a series of smaller lakes without much wind or waves, making it ideal for beginners or those looking for a more leisurely experience. The Lower Chain can be more difficult, as the trail goes through both Torch and Elk Lakes, where wind and larger waves are often present.
According to Deana Jerdee, the executive director of Paddle Antrim, "The majority of people we have encountered are looking for a short, half-day, relaxing paddle and we usually recommend paddlers check out the Upper Chain if that is what they are looking for." The water trail is a flat system, which means paddlers can paddle in either direction without worrying about a current.
This also allows for some out-and-back paddle options. "Paddling between the villages is also popular, from Ellsworth to Central Lake or Central Lake to Bellaire," Jerdee says.
There are 84 drop-in sites, all marked, and an abundance of kayak rentals at various local outfitters. For more information regarding the routes, lodging, safety, and more, you can check out their website at ​​chainoflakeswatertrail.org.
Take a Ferry Ride with Manitou Transit
If you're looking for a different type of boat ride, Manitou Island Transit can ferry you across the Manitou Passage to either of the Manitou Islands off the coast of the Leelanau Peninsula. It takes about an hour and a half to cross, and passengers are treated to views of the Sleeping Bear Dunes National Lakeshore along the way.
If you want to spend the day exploring, a day trip to South Manitou gives you the chance to hike and meander through nature for a few hours before returning to the boat. Island tours include guided showings of the historic schoolhouse and farm on the island, or you can choose to experience the Valley of the Giants (a grove of ancient white cedar trees) and a shipwreck from the 1960s. No food or drinks are available on the island, so it's suggested to pack a picnic lunch (though there is a cash bar serving drinks and snacks aboard the ferry). Tickets cost $45 roundtrip for adults, and tours cost $12. Daytrippers will also need to pay a $25 entrance fee or use a National Parks Pass.
Another option: The shoreline cruise takes passengers along the Sleeping Bear Dunes National Lakeshore for a breathtaking boat ride. These rides take place on Mondays, Wednesdays, Fridays, and Saturdays through the 3rd weekend of August, plus the weekend of Labor Day. Tickets are $30 for this 90-minute cruise, and there is a bar aboard serving soft drinks, snacks, beer, and wine. Tickets, schedules, and more information can be found at manitoutransit.com.
Fly High with Mackinaw Parasailing
Interested in seeing the water from new heights? Or maybe you're seeking some thrills? Mackinaw Parasailing & Jet Boat Adventures gives customers the chance to soar above the Straits of Mackinac on a parasail or buckle up for one of their epic jet boat adventures. Should you opt for parasailing, you can expect to soar up to 600 feet above Lake Michigan or Lake Huron, depending on which location you book. You'll have the option to depart from Mackinaw City, Mackinac Island, or St. Ignace, and you can enjoy a 12-minute parasail plus a boat ride to and from your liftoff location. You can fly solo or with up to two partners for moral support, and tickets are $85 for a single flier ($75 per flier if you opt for a partner).
If a jet boat is more your speed (or altitude), hop aboard this wild ride for a thrill on the water. Described as a "jet ski on steroids" by previous participants, you can expect 30 minutes of twists, turns and top speeds as you cruise around the lake. This boat fits up to 20 people, so you can grab all your buds and hit the waves for a quick adrenaline rush. Seats on the boat ride are $35 each. You can find more information on both parasailing and the Jet Boat Adventure at mackinawparasailing.com.
(Photo by Scott W. Smith, courtesy of Scuba North)
Trending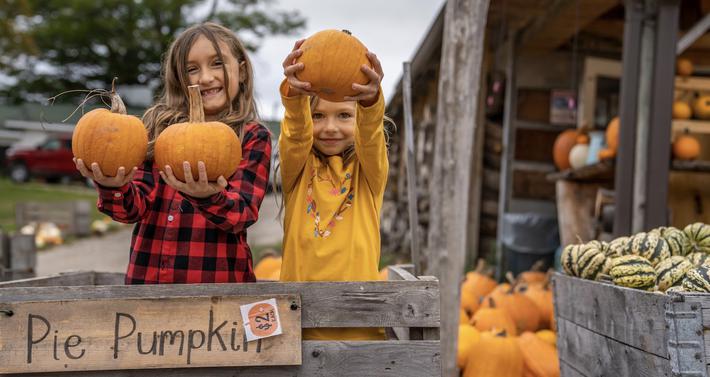 Seven Fall Festivals and Celebrations Around the North
If you ask us, it's impossible to beat the beauty of fall in northern Michigan. Vibrant-hued trees, glowing sunsets,...
Read More >>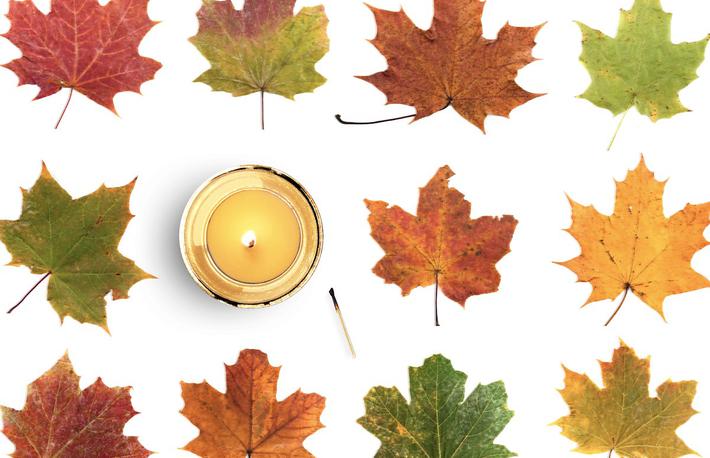 All the Scents of Fall
With the equinox behind us, it's time to go all in on autumn. Traverse City Candle Co. has done just that with their...
Read More >>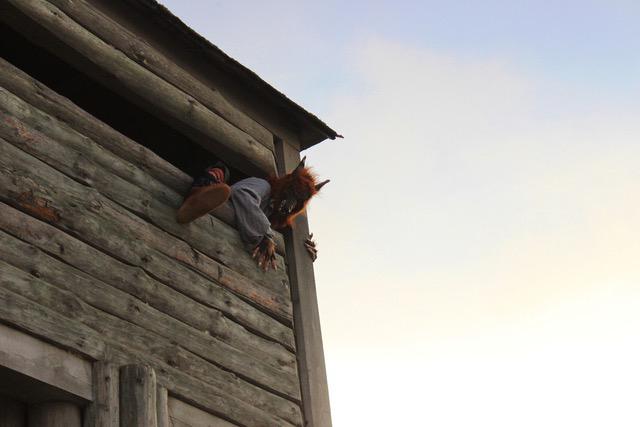 A Night at Fort Fright
This is not your typical haunted house or trail! Make your way through Fort Fright, an 18th-century fort and fur trading v...
Read More >>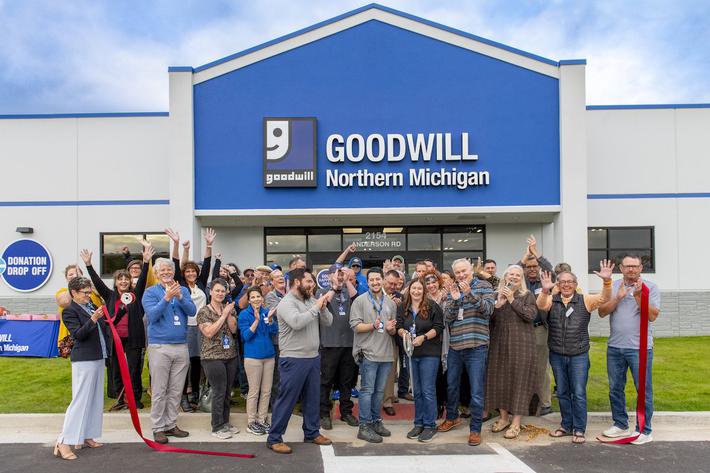 Goodwill Gets New Digs in Petoskey
This past week, Goodwill Northern Michigan opened a new Goodwill store in Petoskey at 2154 Anderson Rd., which replaces th...
Read More >>