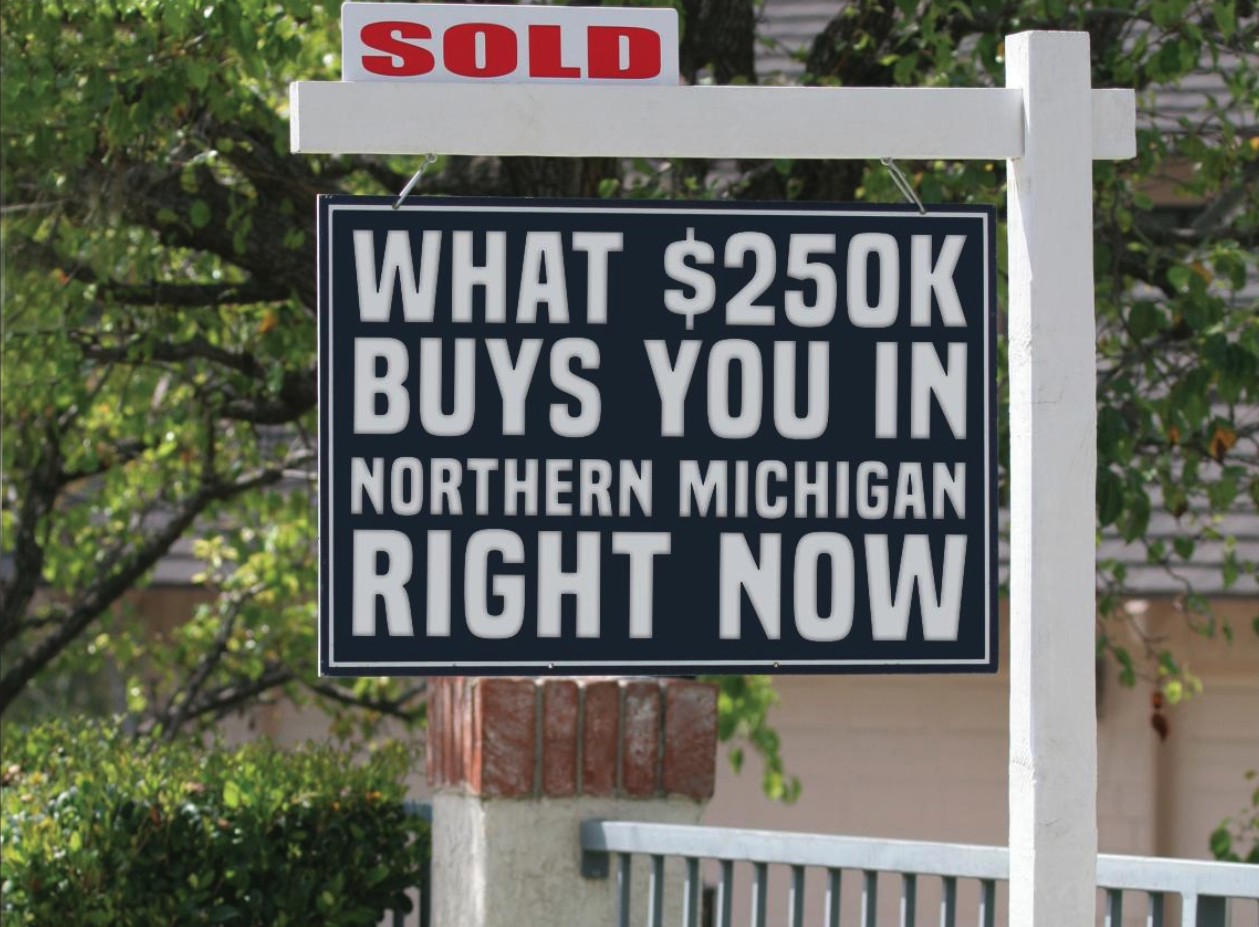 (Does it buy anything anymore?)
Northern Michigan's home real estate is hot … and increasingly expensive
Anyone who has paid the slightest bit of attention to real estate in the past year knows that since the opening of business last spring, sales have absolutely been on fire.
That trend actually goes back a few years, with home sales rebounding since the end of the Great Recession, eventually hitting record levels in 2019. That was in part because so few homes had been built during the recession, and the building industry, by 2020, was still nowhere near catching up to demand. According to the National Association of Realtors, there were 18.2 percent fewer homes available for purchase in June 2020 than the year before.
The insufficient supply of new homes coupled with a scarcity of those in 10- to 20-year-old range pushed prices upward.
Couple that with historically low interest rates and a strong economy, and 2020 was poised to be a year of skyrocketing sales prices. Then, of course, the pandemic hit, shuttering all businesses.
The effect was akin to putting a cork in a bottle.

Pressure mounted when many people around the state and nation, newly untethered to office workplaces and able to work virtually, fled urban areas for the comparatively wide-open spaces of places like northwest Lower Michigan, where the inventory was already low. So when businesses reopened, the top came off, and the real estate industry exploded.
Which brings us to spring 2021. A time of year when the region's industry might normally just be starting to percolate, sales are already strong across northwest Lower Michigan. They would be stronger still if there were more homes available, but inventory is not replenishing as quickly as sales are being made — and so prices continue to escalate.
So what can you get for $250,000 here these days? In the most desirable areas — in or near downtowns like Traverse, Petoskey, or Boyne City — not much. So we opened the parameters to provide a sampling of some of the sweetest available properties we could find around the region listed between $225,000 and $275,000. One note: While every one was an active listing at the time of writing, the volatile state of the market means that might not be the case by the time you read this.
9988 Pickerel Lake Road, Petoskey
MLS #460355 $269,900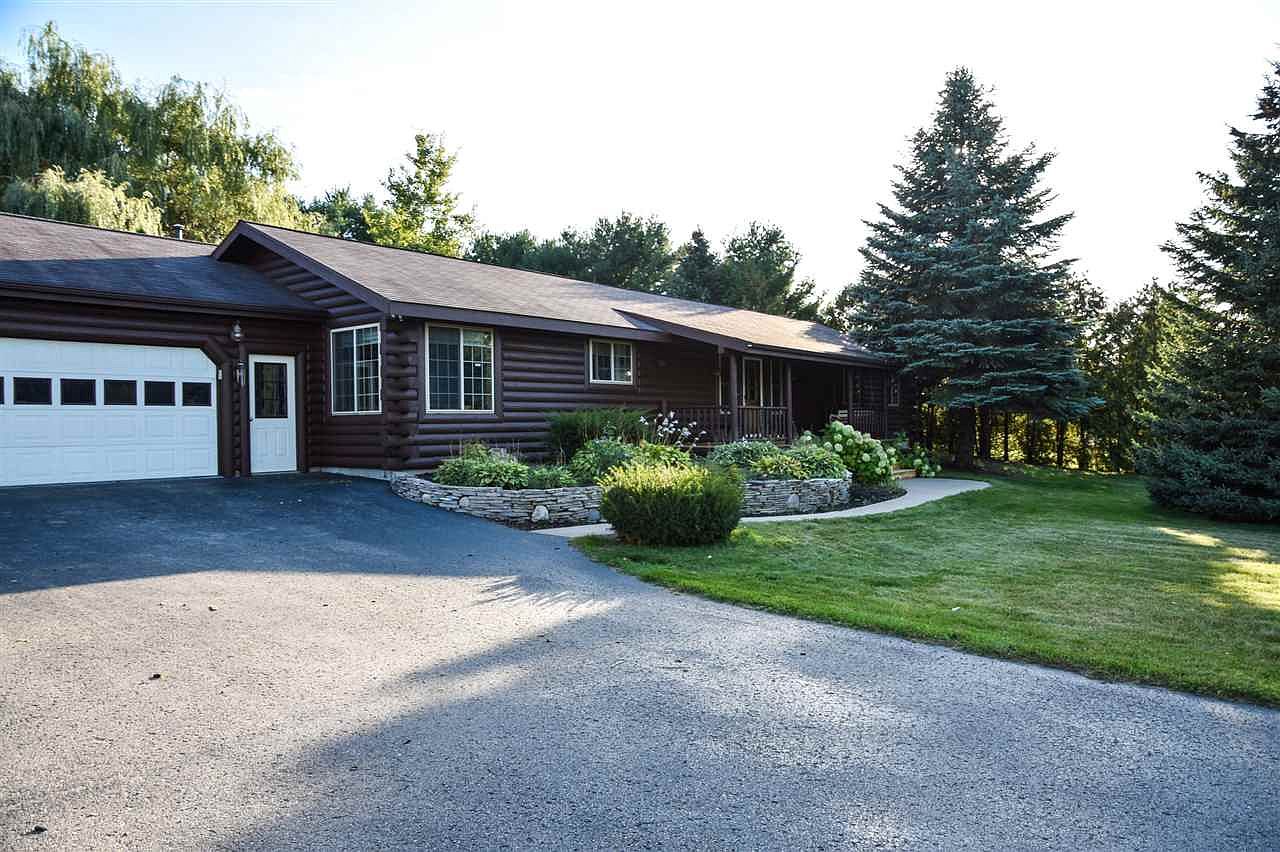 Hope that lots of wood is knot a problem for you. This four-bedroom log home features knotty pine ceilings and trim throughout. More wood? How about hardwood floors, a wood stove with cultured stone surround, and a fenced back yard surrounded by pine trees. Minutes from Camp Petosega, the Pickerel Lake boat launch, snowmobile trails, hiking, and cross-country trails.
3771 Wequas Road, Gaylord
MLS #201811042 $255,000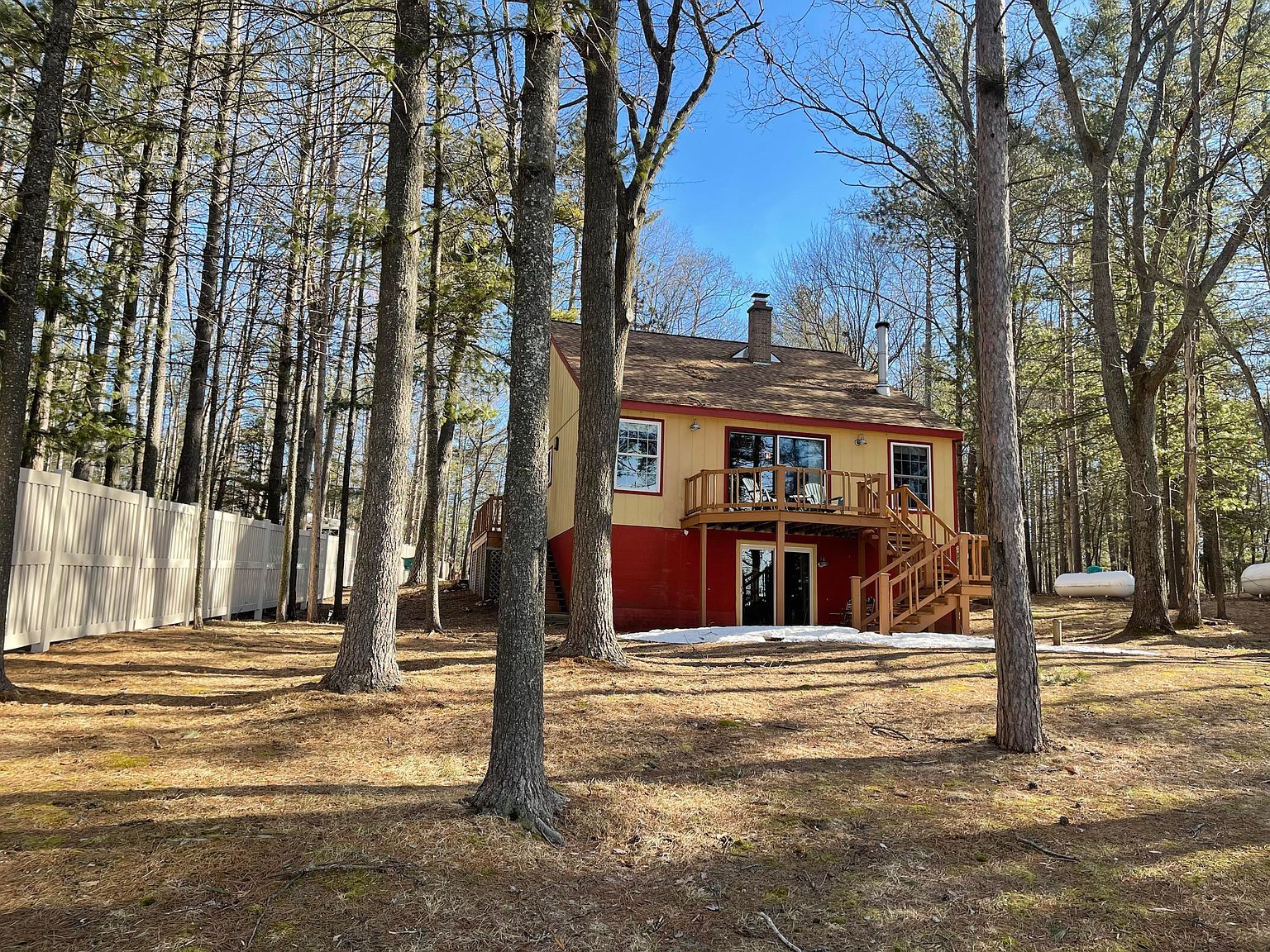 If it's lakefront living you're seeking, this may be the place. This three-bedroom home offers 100 feet of Wequas Lake frontage. With ¾ of an acre, grounds festooned with perennials, and plenty of wildlife, it's the perfect escape to nature. Indoors, the remodeled home offers an open floor plan and a cozy setting featuring a wood-burning stove with a two-story brick hearth.
1581 Arbor Lane, Manistee
MLS #21011777 $262,000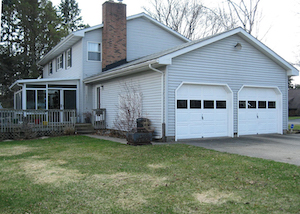 This four-bedroom family home is near shopping, Munson Hospital Manistee, and Big Al's Pizza. What's not to love? Minutes from downtown and Lake Michigan. The home features oak trim throughout, a gas fireplace, and a glassed-in sunroom, plus a partially finished basement, and a spacious yard.
412 E Harris St, Cadillac
MLS #1884779 $274,900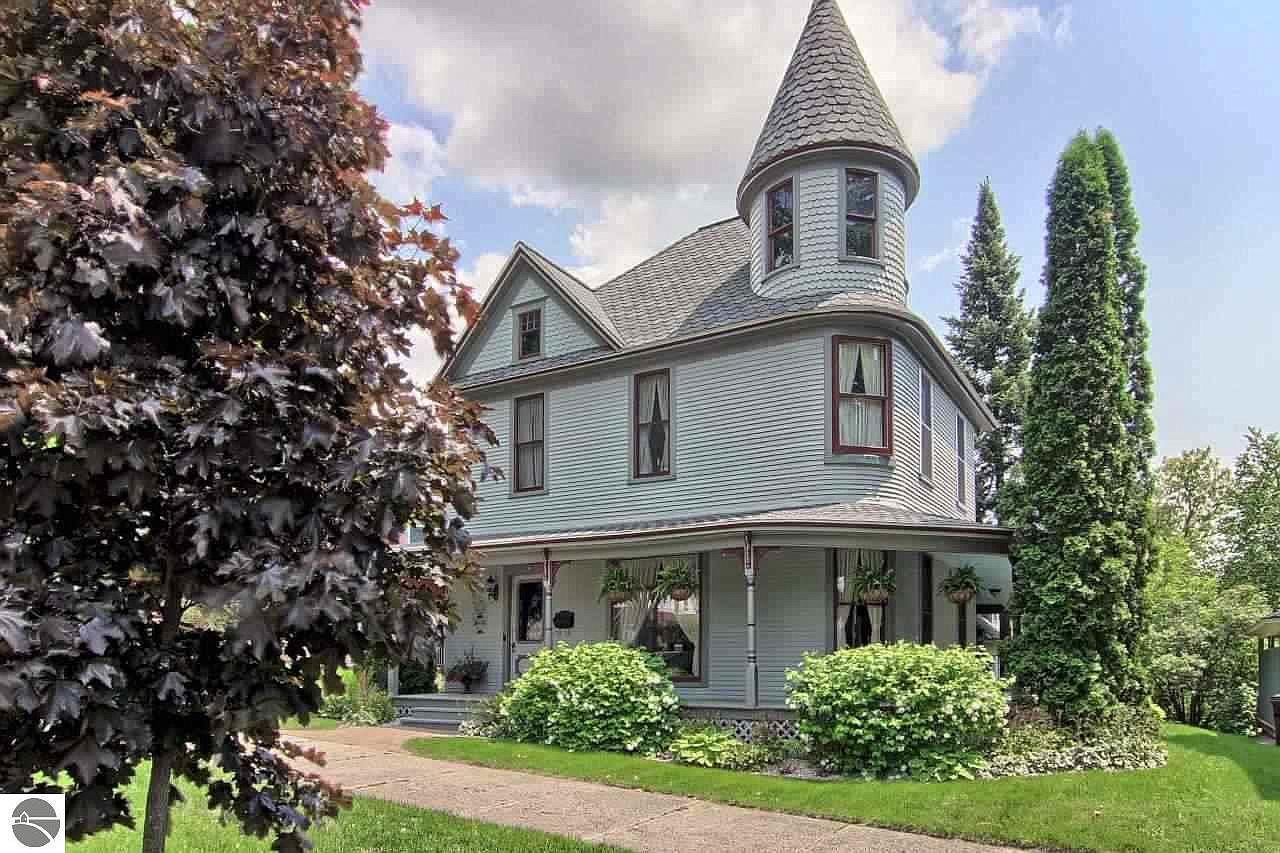 This restored Queen Anne Victorian dates back to 1885. But not to worry: It's been updated and renovated, most recently in 2008, so it has all the conveniences Queen Anne herself never imagined. Relax on the wrap-around covered porch and enjoy the bountiful greenery surrounding it. Walk to downtown shops, restaurants, the library and Lake Cadillac. Four bedrooms and three bathrooms, and the added bonus room and garage look like they've always been there.
221 W Carpenter St, Charlevoix
$237,000 MLS#:463689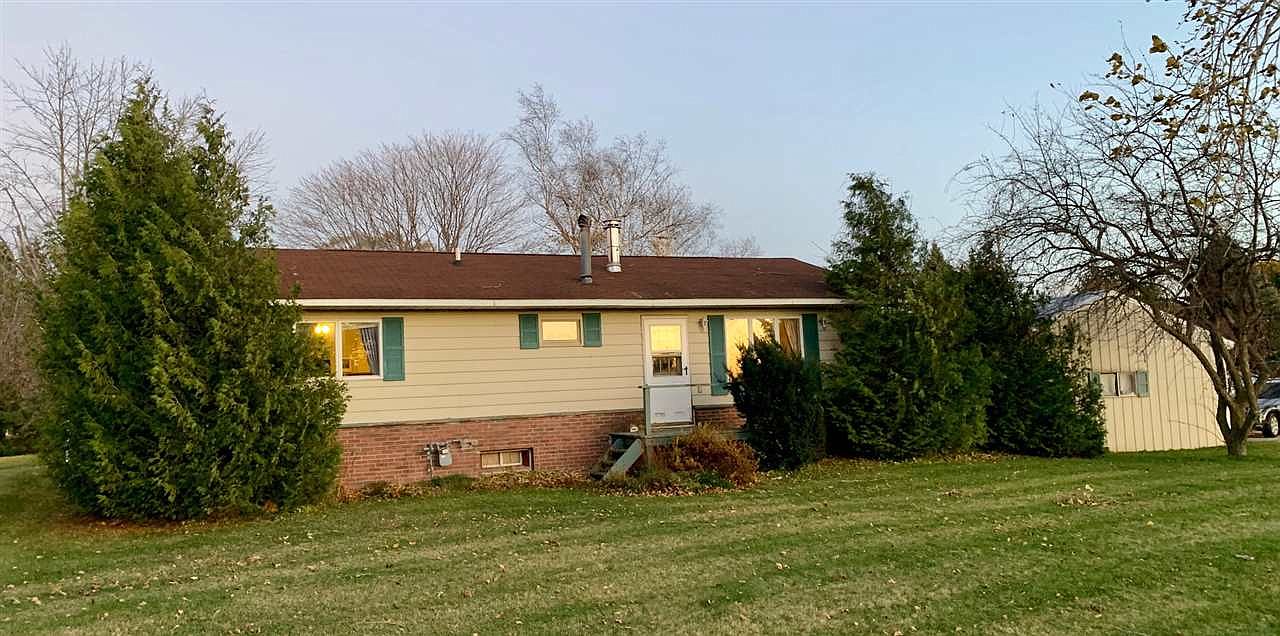 Location location location? Well, how about a great neighborhood, right by the local ballfields, and near family-friendly spots like Pizza Hut, the Dairy Grill, Flap Jack and Andy's Deli? It's not too good to be true, it's just really good. Fill the three and a half car garage with all the toys and enjoy this four-bedroom home on the south side of Charlevoix.
1006-1 Jefferson Ave, Traverse City
$224,900 MLS 1884244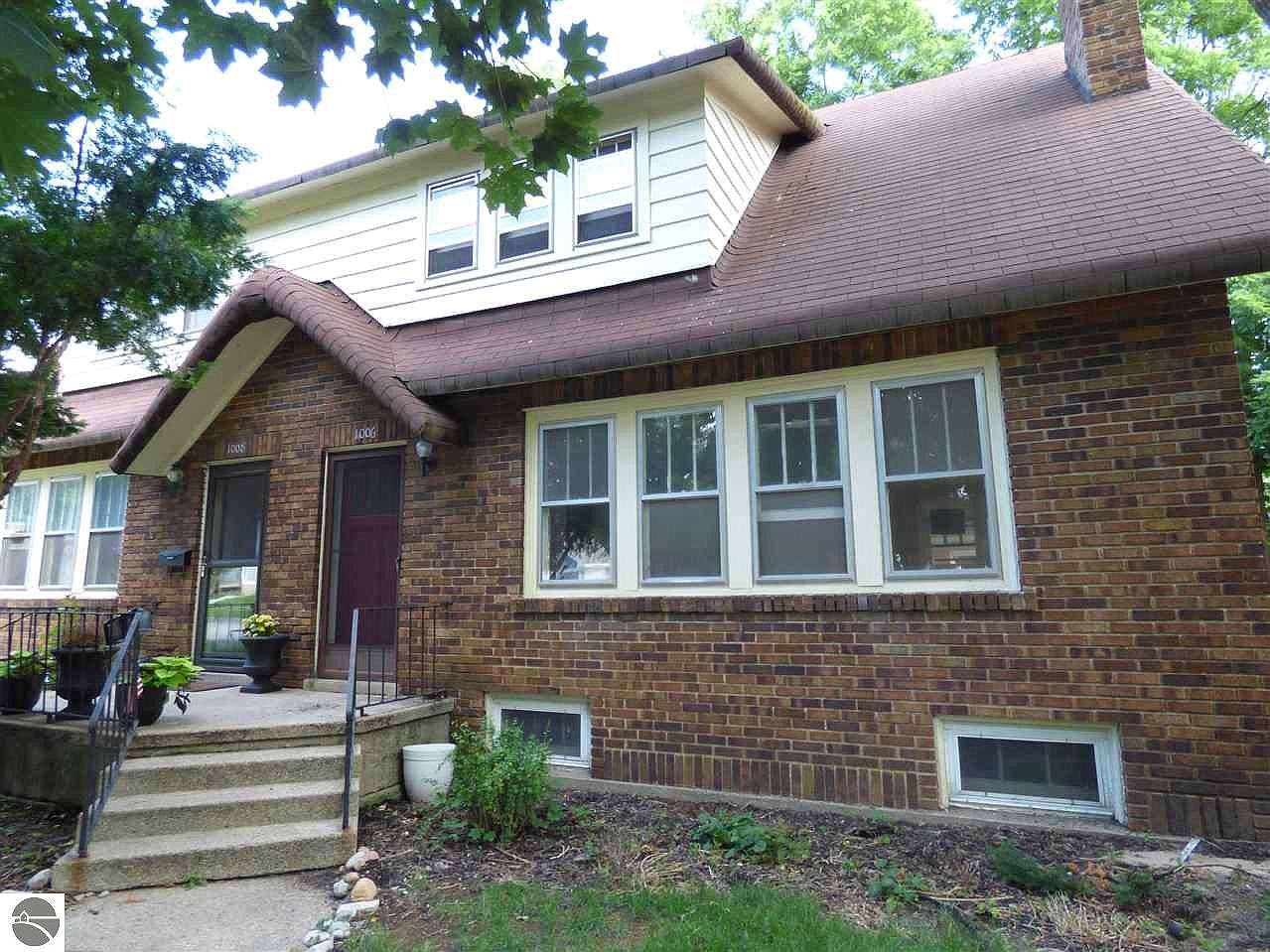 These rare Slabtown condos (two offered as of this writing) offer walking distance to the beach and downtown. Each of the two-bedroom homes boasts a small yard and private basement. Historic brick construction, wood floors on both main level and upstairs, even a fireplace (could be converted to gas), all in a quiet, high-demand area.
19643 Pine Woods Dr, Lake Ann
$265,500 MLS#:1886283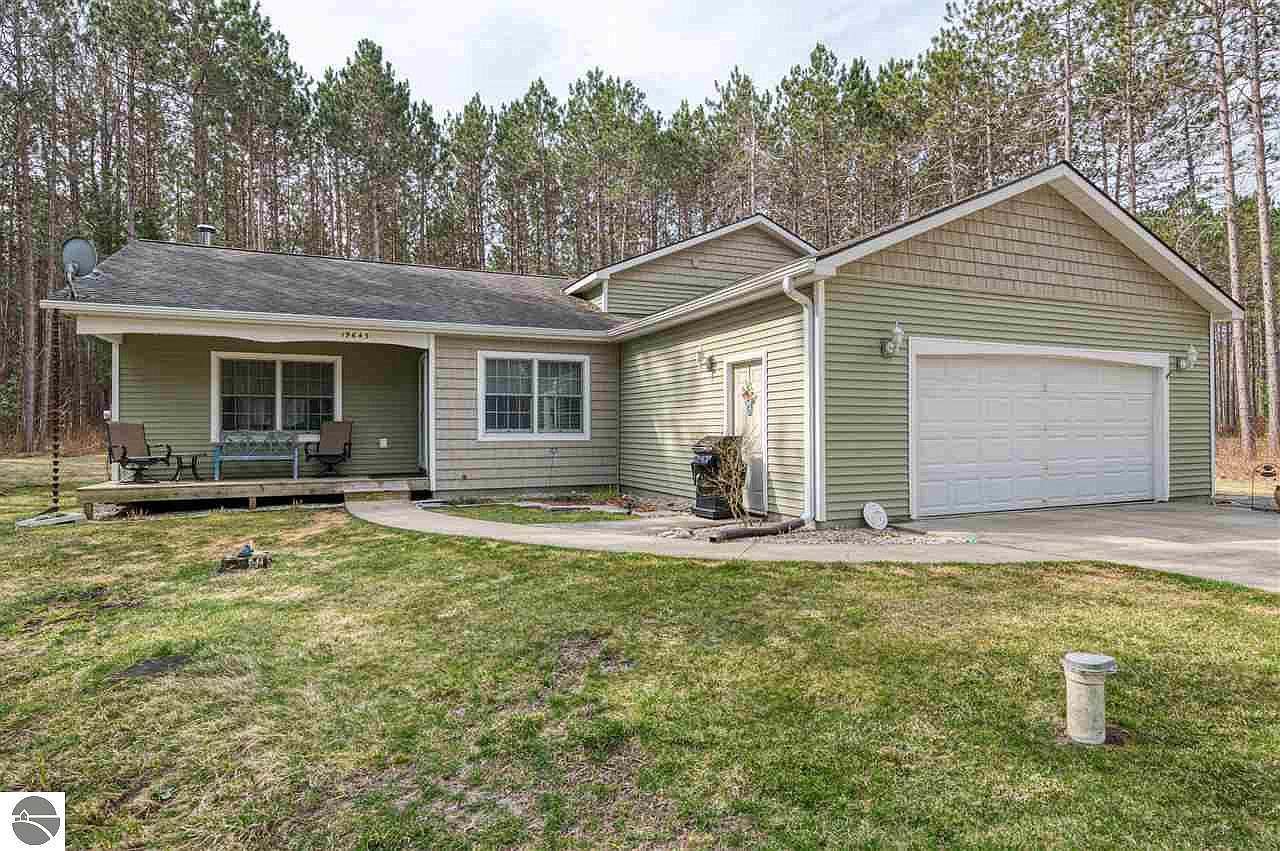 Just 20 minutes from everything Traverse City has to offer, but removed from all the hustle and bustle. This Lake Ann home offers a picture-perfect wooded setting with a large yard. Inside, it features an open floor plan, cathedral ceilings, and a beautiful kitchen island, with a wood stove for cozy days and nights when the air is crisp.
11934 Homestead Rd, Beulah
$225,000 MLS#:1885593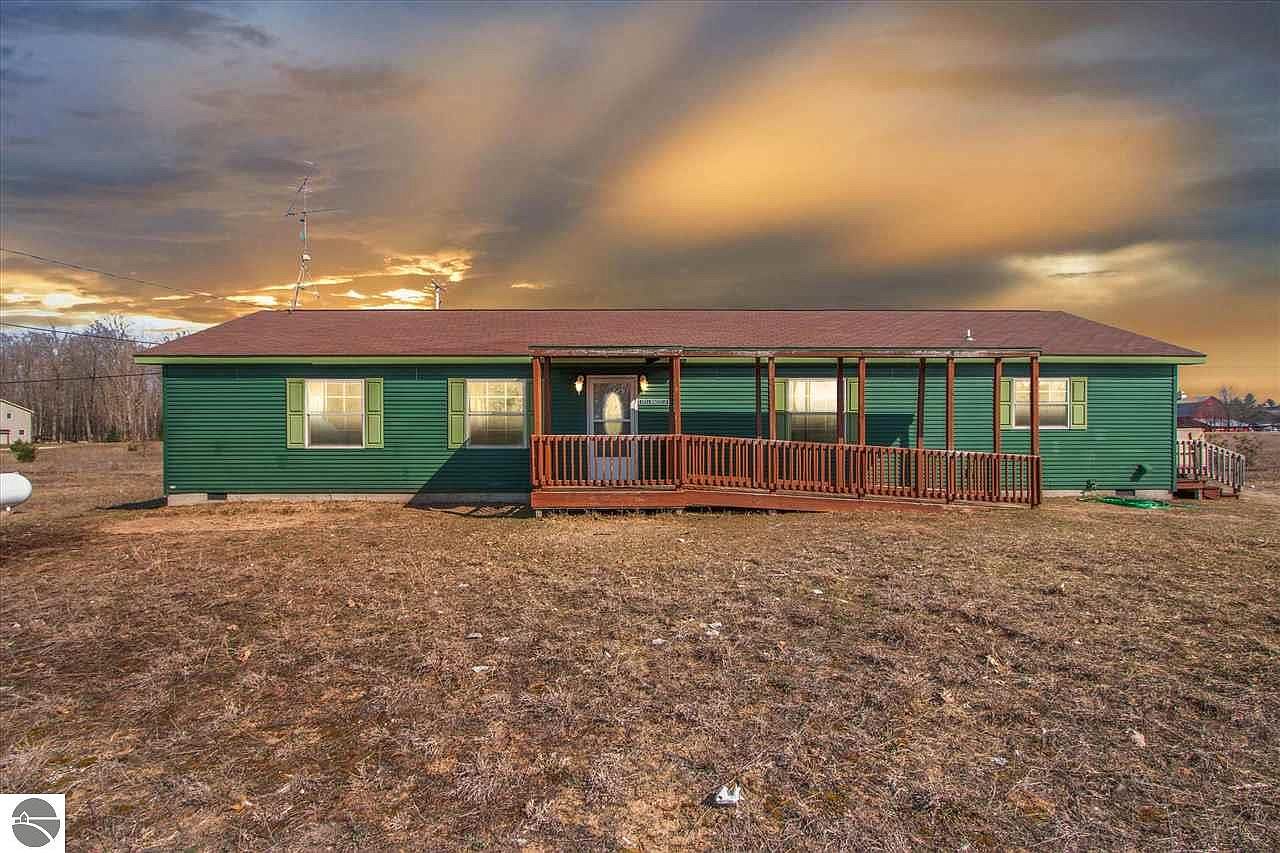 Want to get away from it all while still being close to – well, most everything? This may be just the place for you. Minutes to Crystal & Platte Lakes, rivers, hiking trails, and Crystal Mountain Resort & Spa. A quick drive to Traverse City, and right around the corner from St. Ambrose Cellars. This three-bedroom country home is on five acres with plenty of room for outbuildings. Giddyup — yep, horses are allowed.
9571 S Nash Rd, Maple City
$249,900 MLS #1886338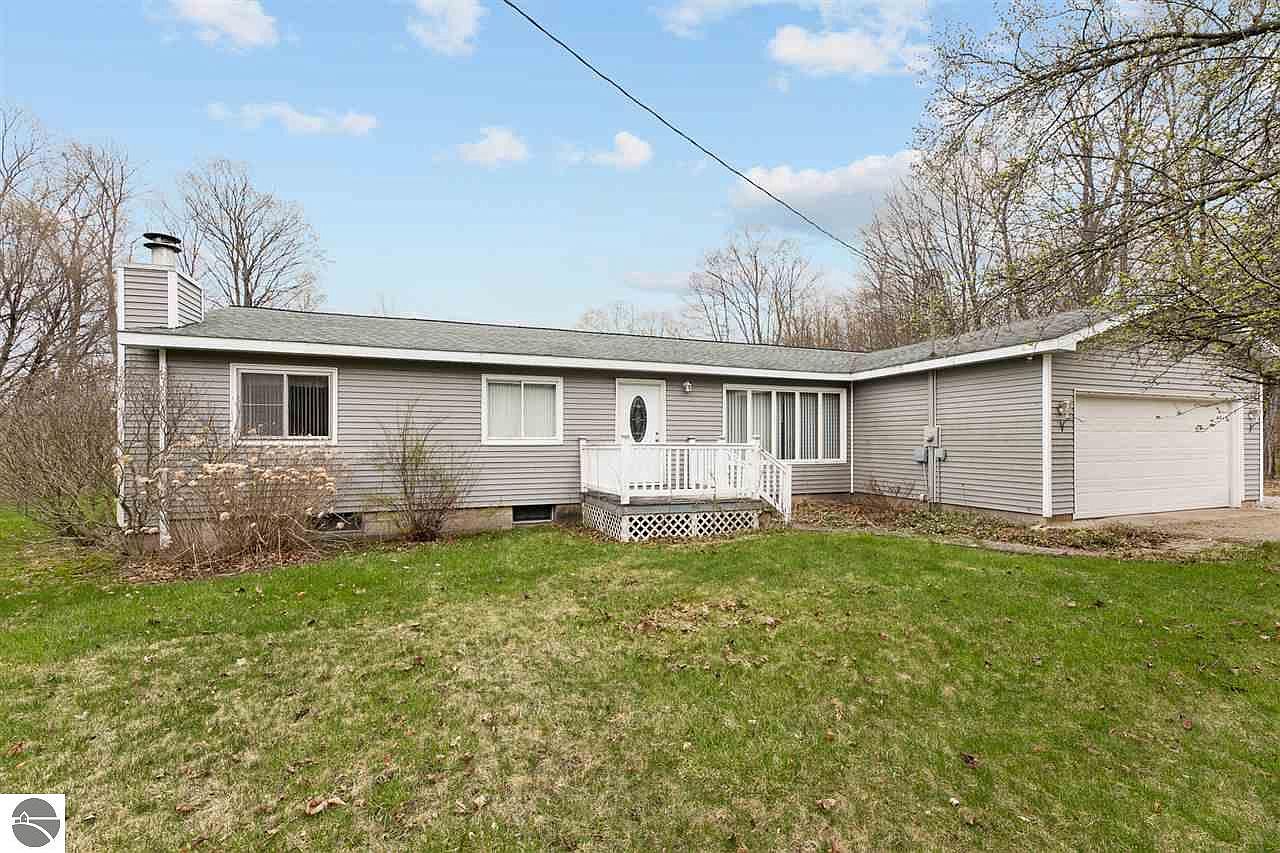 Going, going, gone? At the time of the listing, there was only one other home in all of Leelanau County in this price range. This three-bedroom ranch is on 1.5 acres, with a two-car attached garage and a separate two-car detached garage for all the family's summer and winter toys. Central air, cable internet, and numerous flowerbeds full of roses, peonies, hydrangea, Rose of Sharon, and other flowers to brighten the days.
1571 Dorena Dr SE, Kalkaska
$269,000 MLS #1885950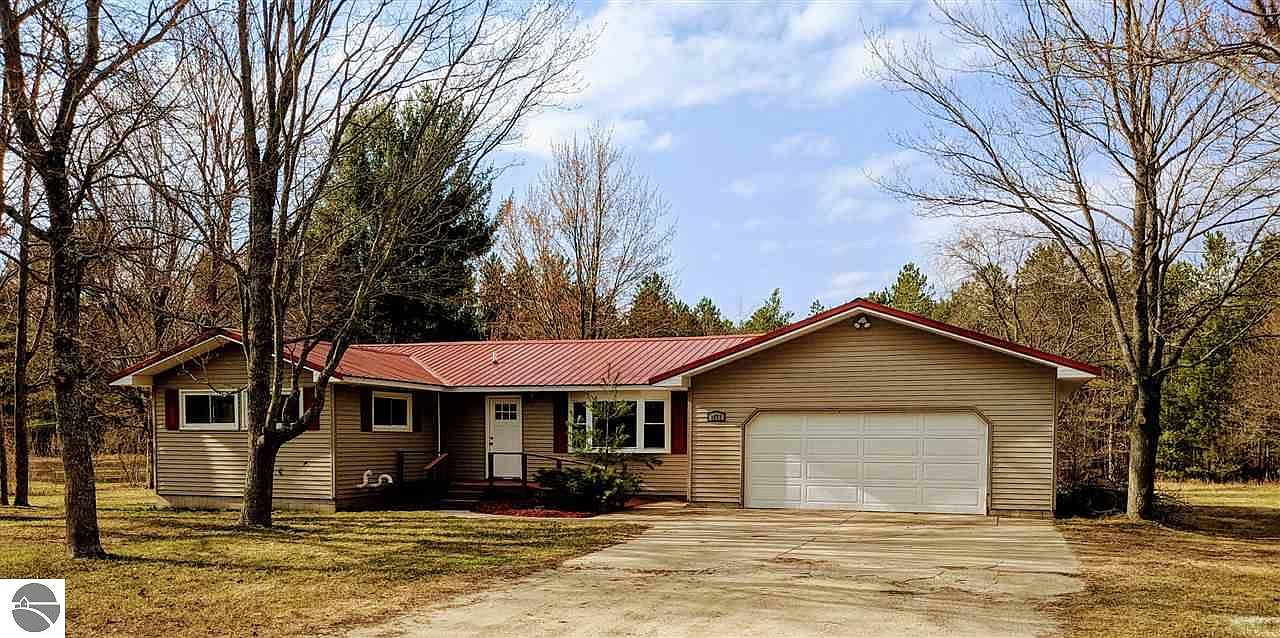 A peaceful setting in paradise just east of Eden … err, Kalkaska, this fully renovated and updated four-bedroom ranch is located in a desirable subdivision. Two vehicle garage and full basement, bonus room perfect for a nice home office or playroom, and decks in front and back.
Trending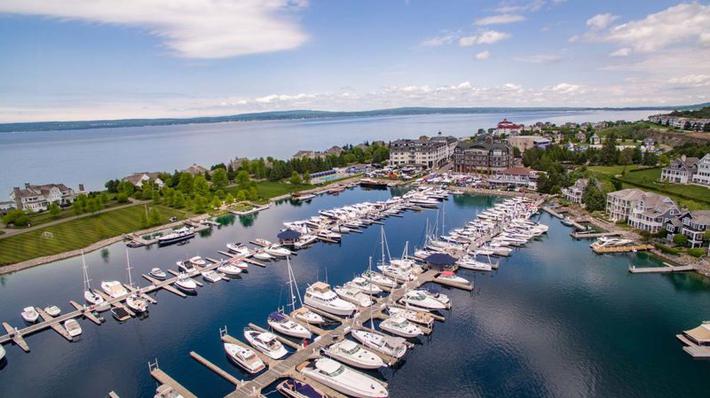 We Like Big Boats, and We Cannot Lie
Since buying your own yacht isn't likely this year due to supply and demand issues, what's the harm in dreamin...
Read More >>
Ending the Filibuster
The filibuster, much in the news lately, has an interesting if not usually glorious history. From the French word...
Read More >>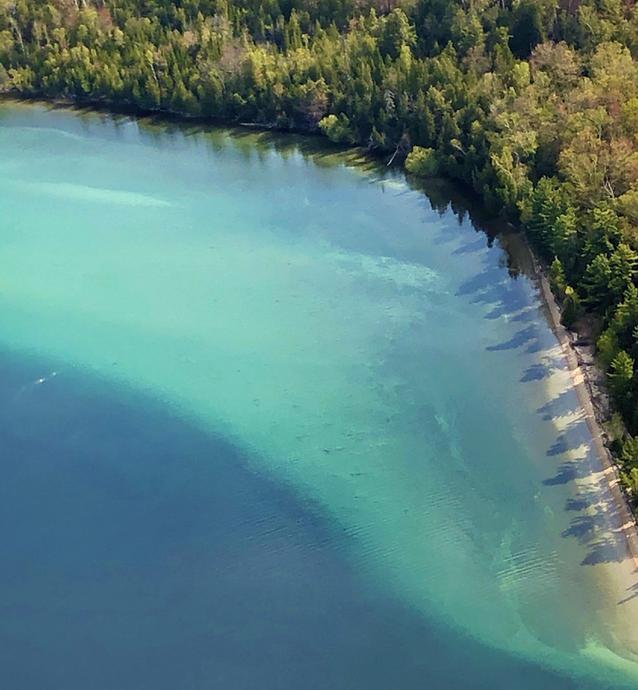 Torch Lake Takeover
You don't need to live on the shores of Torch Lake to know how breathtakingly gorgeous it is. A massive inland lake ...
Read More >>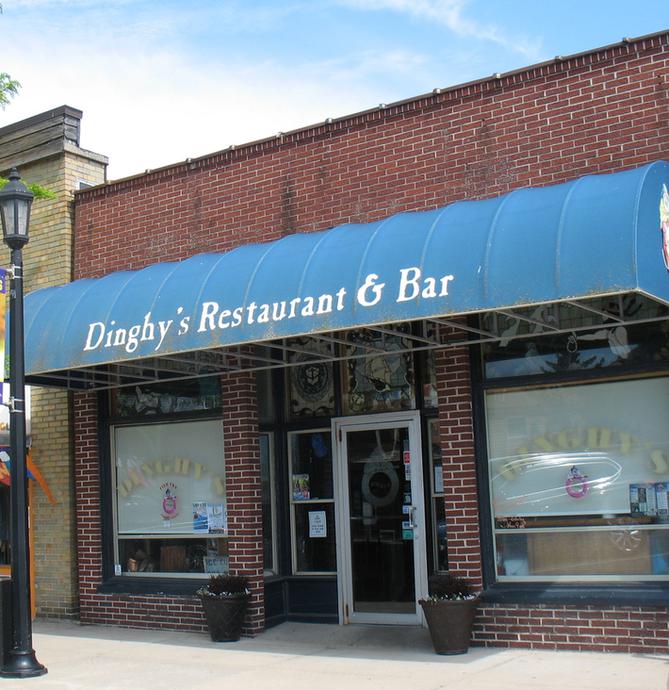 Dinghy's Restaurant & Bar
Kelly Sandman chuckles at a customer's joke, runs a cloth across a section of the 33-foot-bar, then greets a famishe...
Read More >>
↑