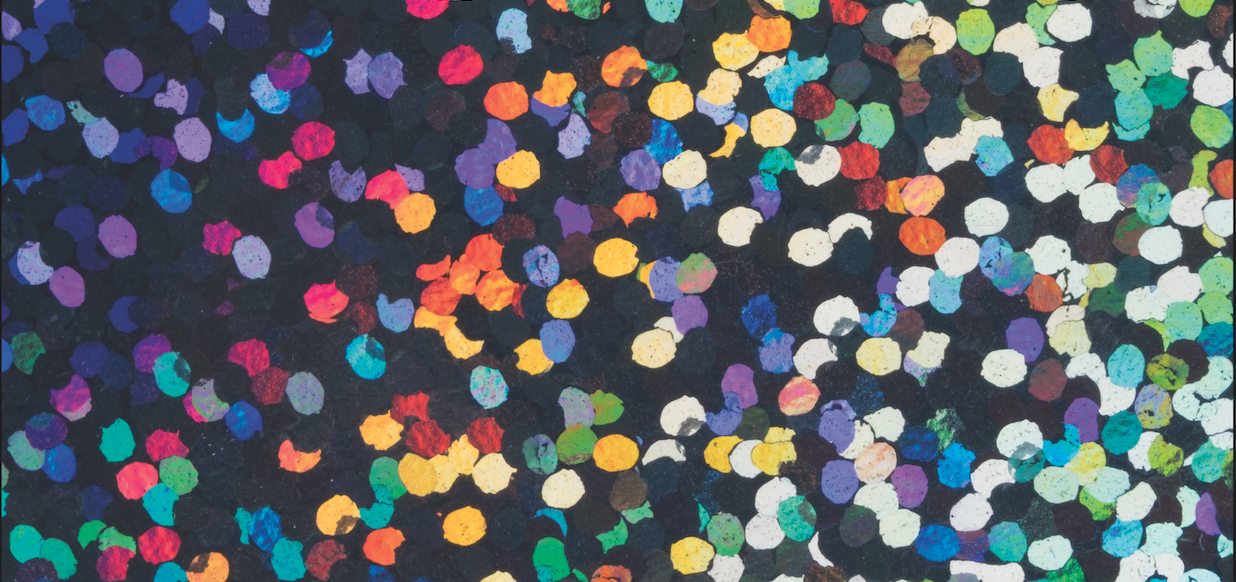 What Are You Doing New Year's Eve?
2020 celebrations around the North
For many, going out on the town is the only way to ring in the New Year. Champagne at midnight, party favors, music, maybe even fireworks. So where to go and what exactly to do? We gathered a few fun options for adults and families from across the region.

Cherry T-Ball
The annual downtown Traverse City festivities features a large replica of the unofficial city fruit being dropped to the ground at the stroke of midnight. It's a tradition started a decade ago by a group of Traverse City-area residents as a way to celebrate and give back. In the last 10 years, it's raised more than $112,000 for local non-profits.

The large cherry drops from the sky at the intersection of Park and Front streets. The party begins at 10pm and ends just after the new year. Everyone is welcome to this free event, though volunteers will be on hand to accept donations — $3 per person works great, says organizers — by check and cash. Typically, between 8,000 and 12,000 attend, which also offers a DJ for dancing in the streets, and there are even fireworks at midnight (weather permitting). If it's too cold outside for you or your baby, you can still watch the CherryT Ball drop live on the CherryT Ball Facebook page.

Grand Traverse Resort and Spa
Dinner at Aerie Restaurant & Lounge features a one-night-only three-course pre fixe menu with wine pairings from its award-winning wine list ($85 per person). Local musician Johnny P. Band will perform live music. Seating is limited. Book online at OpenTable.com or (231) 534-6800.

For those looking for a little more action, resort guests and members of the public over age 18 are invited to a special celebration in the silver-and-black bedecked Governors' Ballroom. The Midnight in the Mitten celebration will honor the state's agriculture with an eight-course strolling dinner whose goodies you can pair with Michigan-made libations. A champagne toast and balloon drop will happen at midnight; a cash bar, party favors, and dancing to the Blue Water Kings (until 1am!) will entertain you until then.

Kids age 6 to 12 can ring in the new year, too: The Kids' New Year's Eve Party includes a pizza party dinner, games, and a few HUGE surprises, plus a kid-friendly toast at midnight! Registration is $50 per child and $35 for additional siblings ($40 per child and $25 for additional siblings for Club Members). Licensed daycare for kids up to age 6 is also available for $10 per hour, per child. (231) 534-6780. Learn more: www.grandtraverseresort.com.

Garland Lodge & Resort
The rural resort outside Lewiston is offering a New Year's Eve extravaganza at with a Crab & Prime Rib Buffet at $44.95 per person. Reservations are required. Live entertainment from 9pm-Midnight features the Brenda Loomis Band (21+ only), with a $20 cover, which includes snacks and champagne toast; admission for those at the buffet will receive $10. And if you're staying over or just starting over, everyone is welcome to kick off admission off the New Year with an All-Day Bloody Mary Bar New Year's Day while watching football in Antlers Bar.

The Ritz at the Ramsdell
Don your tiaras and top hats, Ladies and Gents. The Puttin' on the Ritz party at the Ramsdell Theatre is doing New Year's Eve in grand Jazz Age style. The festivities begin at 8pm and features the music of Dave Greer's Classic Jazz Stompers. Hors d'oeuvres, party favors, noisemakers, a champagne toast at midnight, and fancy libations. Tickets are $50; go to www.mynorthtickets.com.

Crooked Tree Arts Center
The adults can't have all the fun. Crooked Tree Arts Center and the Petoskey District Library are joining forces for the 12th annual, fun-for-all-ages New Year's Eve at the Arts Center. Ring in 2020 from 5pm to 9pm with live music on five stages, enjoy arts and crafts, magic workshops, pottery, balloon tying, karaoke, a free pizza buffet, cookies & cocoa, refreshments, and the famous "Midnight at 9" ball drop on Mitchell Street! Tickets are $10 for adults (over 18) and $5 for students (2–18) are available for purchase at the Petoskey District Library and online at www.crookedtree.org.

Charlevoix
Traverse City drops its famed fruit; Charlevoix drops — what else — its drawbridge. The double-leaf bascule bridge in the middle of town will be lit up and lowered to the timing of the countdown to 2020. There are also fireworks displays, billed as "the greatest New Year's Eve Firework Shows" at both 9pm and midnight, but the fun starts long before, at 1pm, with s'mores and hot cocoa around bonfires at East Park in the afternoon, a free family movie at Charlevoix Cinema III, a snowman-sculpture contest, and horse-drawn carriage rides.

Celebrate & Ski
Of course, Of course, many revelers like to take to the slopes. Most of the ski and snowboard resorts offer special amenities and activities for New Year's Eve.

Shanty Creek Resort
The sprawling resort outside Bellaire offers a host of activities for all ages. For the younger set, Kids' Night Out in the Bellaire Room runs 6pm–10pm, with games, arts and crafts, dancing, and snacks. On the other hand, maybe the whole family wants to party together, at the Family Fun Prime Rib & Crab Legs Dinner Show in the Lakeview Hotel's Grand Ballroom. It begins at 6:30pm and features dinner, a comedian, then dancing to a live DJ. Adults, $60; children 6–12, $25; kids 5 and under, free. Reservations are required. Call (231) 533-3000 ext. 7084.

The Lakeview Restaurant offers a more low-key approach wurg readitional dining, a roaring fire, and floor-to-ceiling views of the fireworks over Summit Mountain at midnight. (231) 533-3070 to reserve. Didn't plan ahead? Head to Ivan's at Schuss Village, where all you (21+ only) need to get into the party is $10.

Crystal Mountain
There's something for pretty much everyone here on New Year's Eve. There's a pre fixe dinner at the Thistle Pub & Grille ($60 per person) or a buffet at the Wild Tomato ($40 for adults, $18 for kids 7–12, $11 for kids 6 and under), or the New Year's Eve Family Fun Party And Buffet in Hudson Bay in the upper level of the Crystal Center. The buffet (and adult cocktails) is open 6pm-8pm; face painting, crafts, and games begin at 7pm; a live DJ starts at 8pm. Ages 13+, $39 per person; 7–12, $29; 6 and Under, $15. After 9pm, it's just $15 per person.

The New Year's Eve adult party runs 8pm to 12:30am for $99 per couple, $59 for individuals. It features live music and tasty treats in Hudson Bay at the Crystal Center. It features heavy hors d'oeuvres and cocktails from 8pm to 10pm, with a live DJ from 8:30pm to 12:30am. Just want to dance? Only $15 to get in at 10pm; cocktails available, plus a complimentary champagne toast at midnight, and, yes, fireworks! Reservations are required for all; call (855) 998-5359.

Don't miss the torchlight parade down the Cheers run, starting at 10pm. Everyone with a valid season pass or lift ticket is welcome to participate. To carry a torch, you must be 16 years of age (kids aged 8–15 can carry a glow wand) and you must sign up at the Snowsports Desk on Dec. 31.

Nub's Nob
Heading north to Harbor Springs? You can ring in the New Year with a view of a Nub's Nob tradition: the Torchlight Parade Ring light show down Smokey. Watch the bottom of the Green Lift on Dec. 31 at 6 p.m. With the sun dipping below the horizon around 7, the nighttime starts early up here, making this a great family event for little ones who might not be able to stay up until midnight.

Boyne Mountain/Boyne Highlands
Don't forget the Boynes! The New Year's Eve Family Glow Night at Boyne Mountain in Boyne Falls features special pricing at Avalanche Bay Indoor Waterpark — $34 juniors, $41 adults — if you book online in advance. www.boynemountain.com.

There's also a family dinner buffet from 5 to 9pm in Matterhorn in the Civic Center and Eriksen's Dinner Party at 5pm & 8:15pm with Under the Moon. Kids get their own celebration and pizza party at Helga Haus Children's Center (adjacent to Civic Center). Crafts, games, pizza dinner, late night movie, and the annual Torchlight Parade and fireworks display. Child care including all activities and pizza dinner is $60 per child. Reservations recommended; call (231) 549-7274.

Boyne Highlands in Harbor Springs isn't to be left out, not with its own Torch Light Parade and fireworks display. Plus a bonfire s'mores at the Main Lodge from 6pm-9pm, zipline adventure tours 10am & 1pm, Horseback Trail Rides, and Pony Rides
all before midnight! The Zoo Bar New Year's Eve Party goes from 9pm to 1am, and a New Year's Eve Teen Party is at the Day Lodge from 10pm to 12:30am. Call 888-436-2296 for pricing and reservations.
Trending
Pronouns 101
My first assignment in an online graduate-level class was to provide information about my background, including my pronoun...
Read More >>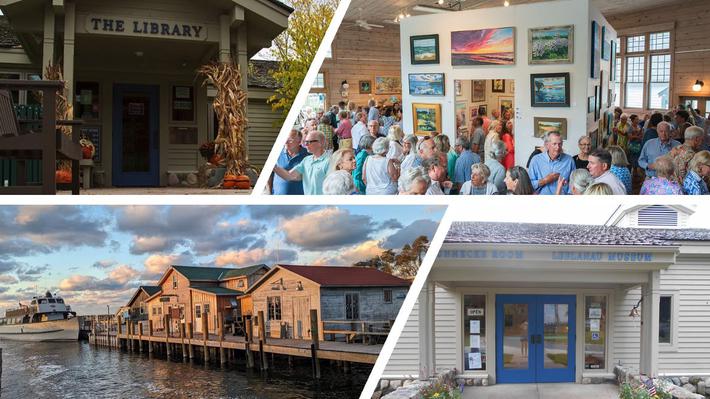 Collaboration Is the Name of the Game
How long does it take to create a cultural center? As few as three years, or as many as 170. Sometimes both. The organiza...
Read More >>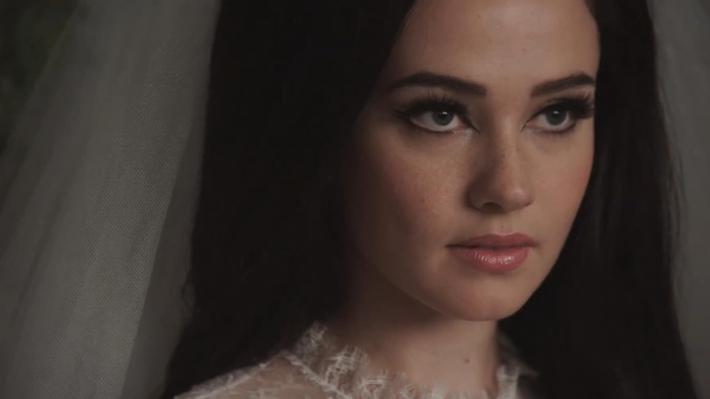 Film Review: Priscilla
While you will certainly be mesmerized by the haunting lead performance from newcomer Cailee Spaeny—and be impressed...
Read More >>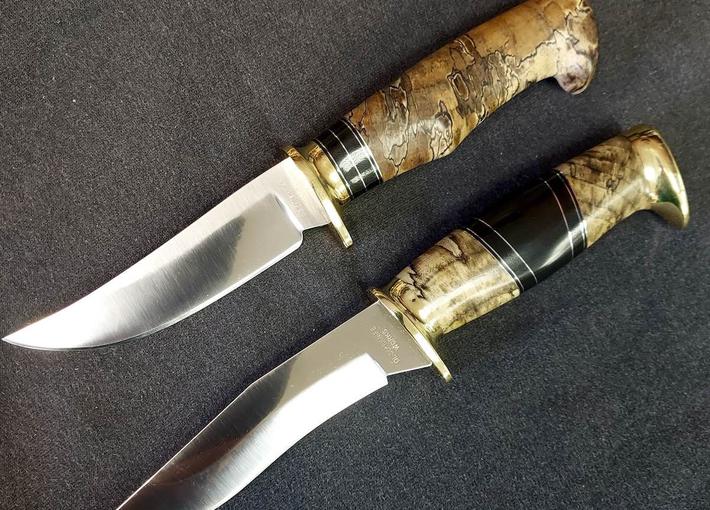 Bespoke Blades
What do you do with a battered ice skate, an old rubber puck, a cracked hockey stick, and a gob of tape? Pitch 'em, ...
Read More >>