Emmet County's Quest to Cut Food Waste
Region's two-prong approach to help restaurants
According to the USDA (United States Department of Agriculture), food waste in the United States is estimated a 30–40 percent of the total food supply. This isn't only wasteful on a surface level; it also impacts everything from food security and conservation to climate change.

Lindsey Walker, of Recycling Outreach for Emmet County Recycling and Department of Public Works (DPW), said northern Michigan is no different than the rest of the nation's rate of food waste. That's why her department has created two innovative food scraps recycling programs in Emmet County, one for residences and one for businesses. Both are great examples of how the rest of the state — and, in fact, the country — could follow suit.
SCRAP SOLUTIONS

"Our commercial program started in 2015, as a small pilot program, so we could try it out without expectations," said Walker. "We started then to collect food scraps from restaurants in the Petoskey and Harbor Springs area, mostly pre-consumer prep scraps."

These would be the scraps left over from preparing meals — i.e., the tops of carrots, fat cut off of meats, or wilted leaves of lettuce.

Officially titled the Commercial Food Scraps Collection and Composting Program, the initiative stepped in next to Public Works' curbside recycling program, which provides recycling for over 300 businesses in the Emmet County area as paid for by the businesses.

WASTE STREAM

"Looking at the waste stream, we knew that the next part of the stream to tackle would be food," Walker said. "We figured about 75 percent of our trash is recyclable, the other 20 to 40 percent is food waste. Going from problem to solution, we approached restaurants first, and all the ones we approached jumped on board. We even signed on a few local flower shops, since they also have compostable materials."

With a $50,000 grant from the DPW board of directors, the program modified some equipment to work with the scraps and invested in wheeled 64-gallon carts to collect the food waste.

"Two carts were distributed to each business, and we collect twice a week," said Walker. "We integrated that with our existing composting operation."

The pilot program didn't charge a fee for the first year; by the second year, they did add a fee, "but no one minded by that point," Walker said.

ALTERNATIVE ACTIONS

Not all restaurants in the region use the program, though. Eateries that receive many of their ingredients prepackaged, like Grand Traverse Pie Company in Petoskey, said they simply don't have that much waste to begin with.

"We don't really have food scraps to speak of," said Amy Westphal, owner. "We might have some onion skins or eggshells, but we just put those in the trash. There aren't enough of them to be a real issue."

And some places take a separate step with "leftovers," like Grand Traverse Pie Company, before resigning them to the trash or the compost barrel.

"Whenever we have leftover pies, those go to the food shelters here," Westphal said.

Similarly, some restaurants can't use the program. For instance, Chandler's, in Petoskey, has tried several food scrap recycling methods but has yet to find one that works. Staff there started by simply using a kitchen bucket and passing the scraps on to a colleague who raised pigs, but keeping the scraps indoors caused a bad odor.

"We then actually did try to get the carts from the Emmet County program, but the city wouldn't let us keep them in the alley next to the restaurant, so that didn't work," said Chandler's executive chef, Tom Kaszubowski. "A lot of the scraps we do repurpose so they don't go to waste For instance, carrot ends go into stock. But we don't really have anywhere to properly store the bulk of the scraps outside. We've done a lot of talking to a lot of people trying to figure out what to do, and we're still working on it."
RECYCLING SCIENCE

For the DPW, learning how to properly bring the food scraps in to the recycling center also took a little extra work.

"We were bringing in materials that could decompose quickly and get … well, stinky," Walker said. "There's a science to it, so we had to do some experimenting within our own department. For the carts, to prevent similar problems, we figured out that we could spray them clean with water between pickups, and in the winter, we put disposable liners in them, since it's too cold to hose them clean."

The bonus for both restaurants and households: Once you eliminate food waste out of your trash, your trash has little reason to smell bad any more. Next step: the home version of the program.

"You might think that the largest amount of food waste would be from restaurants, but it actually comes from us and from our homes," said Walker. "People don't necessarily see how much food they're wasting."

OUTREACH OPPORTUNITIES
Emmet County's home food scraps recycling program — called the "Give All Food a Future" program — refers to the process of taking even the smaller amounts of leftover food scraps from private homes, and putting them through the same system that the restaurant scraps go through.

"To collect food scraps from residents, we provide them with a scraps collection caddy for their kitchen," Walker said. "We can then teach them how to either compost the scraps at home in their own yard, or they can bring them to the farmers market in Harbor Springs or Petoskey to be composted; or they can bring the scraps right to our recycling center."

More than 700 caddies have been given to households so far. A survey conducted by the DPW found that 71 percent of participants said that composting has helped decrease the amount of garbage thrown away in their household.

The home program, Walker added, is more about education; the DPW utilizes public outreach at the farmers markets to explain in-person how recycling and composting work. But it doesn't stop in your kitchen; the process applies to your yard clippings, too.

YARD GOALS

"We also operate a yard waste facility, so we already have a recycling center, compost site, and transfer station," Walker explained.

Yard waste — such as lawn and yard clippings — are composted and repurposed just like the food scraps.

"We've been making a really good, fine compost product for over ten years now," said Walker. "It's both sold in bulk, and in smaller bags for home use."

The compost is important to the overall recycling program, as its used in gardens, meaning the program works full circle; this is good news to the DPW, who keep expanding the program with each year.

By this spring, the programs will have collected a half-million pounds of food scraps.

"For 2018 and 2019, we have a steady roster of 20 restaurants and flower shops, and we would like to add more participants for the residential program," Walker said. "We also want to start doing work with schools to educate about food waste, and working more with the local farmers markets as well farm to table programs; they can use our compost and it will keep closing that loop."

For more information on how to participate, whether you're a resident or a business, visit emmetrecycling.org. If you're not in Emmet County, call your local Department of Public Works to see what programs are available in your area.
WHAT CAN I DO?
Five Tips for Making a Difference

How can you help reduce food waste at home? Try these tips!

1. Don't Blind Date
Don't be uninformed. Learn about the date markings on food products. The sell-by date is aimed at retailers and informs them when a product should be sold or removed from store shelves. (Typically, after the sell-by date, one-third of a product's shelf-life remains.) The use-by date is a directive aimed at consumers; it informs how soon the food should be eaten. After the use-by date, food quality declines.
2. Grow Your Own Herbs
Keeping your own miniature indoor garden of herbs growing in pots means you can snip off what you need, when you need it, instead of buying a packet of herbs at the supermarket for one recipe, and letting the remainder of the herbs languish in your produce drawer until they're unusable. Some popular and fairly easy herbs to grow indoors include chives, parsley, cilantro, mint, thyme, and oregano.
3. Shop Specifically
Planning meals ahead is more than just an organizational tool. It can also help you prevent food waste. Don't buy more than you need for each recipe; if you find you'll have overage, plan a second meal around the extra portions or ingredients. Go into the supermarket with a specific list, and do your best not to buy extras just because they're on sale or are in a particularly attractive sales display — especially when it comes to perishable foods.
4. Love Your Leftovers
If you do end up with leftovers, don't stuff them into Tupperware and hide them at the back of your refrigerator. Actively plan to make them into a meal the very next day, adding something to pep them up, like perhaps extra salad ingredients, a different side vegetable, or a savory sauce. Keep them visible so you remember that you've got more food all ready to enjoy.
5. Banish Clutter
Don't fill your refrigerator to the brim with everything from lunchmeats to condiments. The better you can see what's in there, the more you'll remember to eat it, or to use those ingredients to prepare a fresh meal. Food piled on top of food only means you can't see what you've got … until it's too late because it's already spoiled.
Trending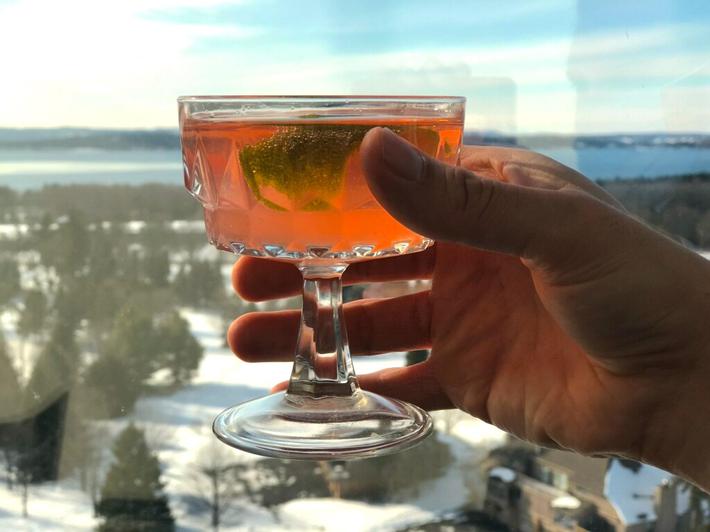 Tiny Pink Bubbles
Hey, ladies, do we have the pink drink for you: Aerie's Tiny Pink Bubbles. With a taste and body as delicious as its...
Read More >>
The Power of Our Example
Every new president faces a daunting array of problems, but 2021 will go down in the history books: Our country is under s...
Read More >>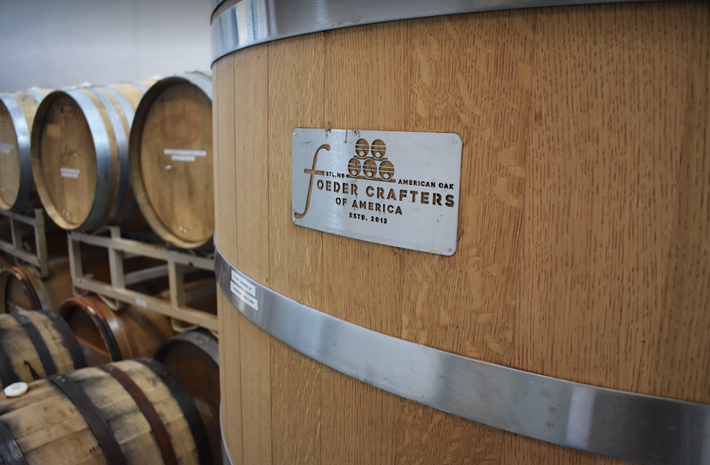 Getting Wild with the Foeder
Drinkers with a discerning eye may have noticed a couple interesting-looking wooden containers in the back of Traverse Cit...
Read More >>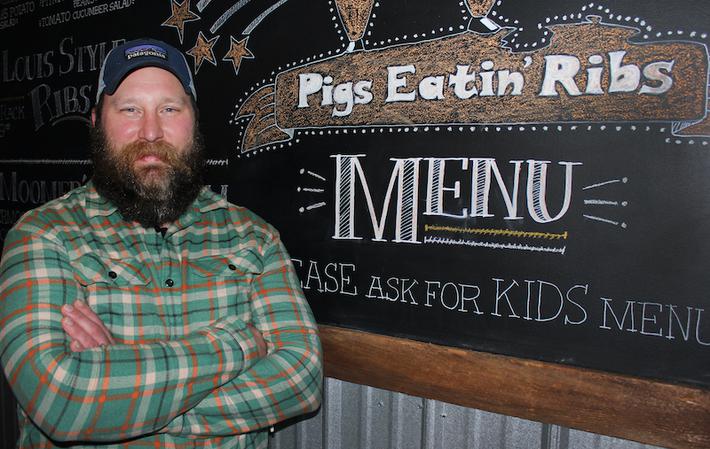 Charlevoix's Pigs Eatin' Ribs
By 2008, Charlevoix Chef Adam Kline had seen and tasted enough. The Northern Michigan food scene had stagnated, he said, i...
Read More >>
↑