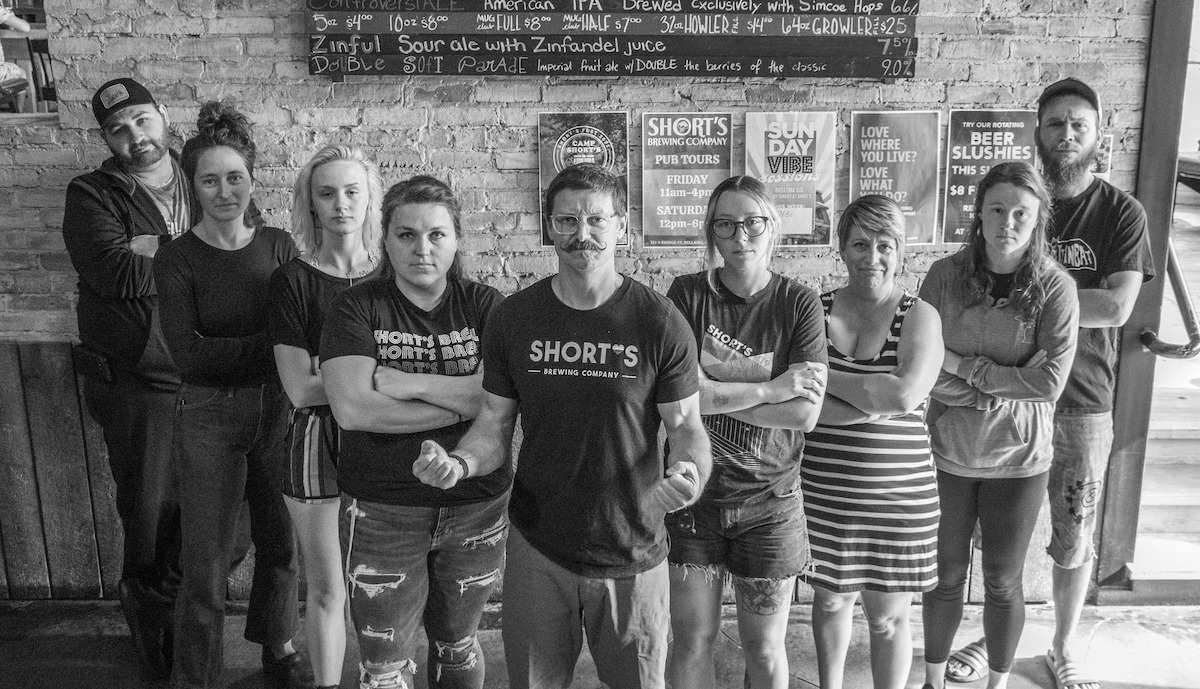 What Is Wrong with People?
As restaurant staff continue to face rude customers, a psychology expert weighs in on how to turn bad behavior around
It's a question we've been asking ourselves for several years now. Stories of customers being rude to local business staff, community members punching journalists in the face, and people getting shot when putting their boat in the water seem to have become the norm. (Okay, those last two only happened once, but still.)
So, seriously, what is wrong with people? A 2021 article in TIME says "Re-entry into polite society is proving to be a little bumpy. … Americans appear to have forgotten their niceties, especially with those whose job it is to assist them." Slate hypothesizes that a mixture of pandemic stress, social isolation, and violent political rhetoric have pushed people over the edge.
Amy Alkon, our wonderful former Advice Goddess, put it bluntly in a piece for Psychology Today: "We modern humans are a bunch of grabby, self-involved jerks, the same as generations of humans before us. It's just that there are fewer constraints on our grabby, self-involved jerkhood than ever before."
Fed Up
Unfortunately, all of those theories seem to contain nuggets of truth. And the people who have seen it all are working in the front lines of your favorite restaurants, which are already short-staffed and dealing with soaring food costs and supply chain issues.
Some folks have tried taking a gentle approach, reminding customers to put their best foot forward. For example, this summer, Stafford's Pier in Harbor Springs put up a sign that read: "Please take responsibility for the energy you bring into this space. Your words matter. Your behaviors matter. Our team and our guests matter. Take a slow, deep breath, and make sure your energy is in check before entering. Thank you!"
Others have had to take more drastic measures. Larah Moore, general manager at East Park Tavern in Charlevoix, went viral—including national stories with TODAY and Newsweek—after she put her foot down and closed the restaurant during July's Venetian Festival in response to badly behaved visitors.
"Due to the mistreatment of our servers, our kitchen is closed," Moore wrote on a sign at the restaurant, which she followed up with a Facebook post detailing the "rude," "arrogant," and "cocky" actions of out-of-town customers.
Similarly, Small Batch at the Cupola, the bakery/café in Harbor Springs, shared an "open letter to the public" in August after seeing bigoted behavior from their diners. "If you exhibit any rude, entitled or racist behavior you will not be served and told to leave the premises immediately. We have a zero tolerance policy for racism and prejudice of any kind," they said.
Short on Patience
Short's Brewing Company in Bellaire is also done with customer nonsense. Like other eateries, they took to social media this July to say, "First and foremost: We will not tolerate this negative behavior. We will ALWAYS have our staff's backs so don't be a jerk. And secondly: Good things take time. If you come here during the busiest time of the year, you're going to wait. Period."
Owner Joe Short sees a correlation between the pandemic and the rise in rudeness from customers.
"It's innate, really, for us to have this kind of behavior," Short says. "Pre-pandemic, it was a regular thing, but not as bad. [Since the pandemic began], it seemed like there was just an added sense of frustration across the board … So I think the pandemic was definitely a rift that exacerbated what was already out there."
In August of 2020, the brewery shared its first fed-up Facebook post that said, "It's time to STOP. Enough is enough already. To all of the customers who have swore at us, yelled, laughed in our faces, threatened negative reviews, name-called, belittled and brought us to tears, we're done."
The post was liked by 27,000 people—which is more than the entire population of Antrim County—but apparently those folks aren't the only ones headed to Bellaire. Short says it's the Friday and Saturday crowds coming in July and August who bring the worst behavior with them.
Already, the brewery has made major changes to improve the experience for guests. A trimmed-down menu allows for faster food service. Beer and pizza by the slice are available for those "hangry" (Short's term) guests who need something to tide them over while they wait. And the pavilion made out of shipping containers across the street from the Bellaire pub offers live music two or three nights a week to keep guests entertained.
"We're trying to be resourceful and helpful," Short says. "But there's only so much you can do with human behavior."
There are some good eggs out there though, he contends. "The vast majority of our customers are very pleasant, and they're very supportive. … They're just embracing our business, our products, our people, and they're happy to abide by the rules."
Don't Bite the Hand that Feeds You
While we can't explain all the strange, rude, and aggressive behaviors of the population, we do have an idea as to why so many people are acting out now. We spoke with Shilo Smith, instructor of psychology at Northwestern Michigan College, who lends some insight into why acts of unkindness are becoming more common.
Smith says the pandemic thrust the U.S. into "high-stress mode," which has since been exacerbated by other stressors like an uncertain economy, political turmoil, and inflation. Bonus: That political turmoil has also made certain forms of intolerant behavior more socially acceptable.
"All of those pressures can lead to frustration," she explains. "One of the side effects of frustration is displaced aggression—when you can't take out your frustration on what is causing it, you take it out on something else."
This, in part, explains why some people have chosen to target service industry staff with that overflow of aggression.
"There's a division of power, so to speak, between customer and service worker. … When you are put in a position of differences of powers, such as a manager, some people will take that to the extreme, and they will abuse that power."
Smith also points to a lack of understanding and appreciation for folks working in restaurants, especially when the would-be aggressor has no similar experience of their own. "Some people have never experienced [working in the service industry], so they don't understand," she says. "They look at a service worker as somebody less than them, somebody under them."
There are societal ramifications for that kind of behavior. We're already seeing an obvious one play out: People are treated badly in their restaurant jobs, so they quit. Having fewer staff leads to challenges in service—especially during the busy summer months—which leads to disgruntled customers. It's a self-perpetuating cycle with no end in sight.
Nevertheless, Smith does have some optimism about the future. She points to a project her classes have done—which she calls "the pandemic discussion"—in which students have to talk about acts of altruism they have seen in their communities, focusing on the good instead of the bad.
"[Bad news] can almost seem like it is overwhelming, and that yes, we are headed to a Mad Max society. But I will tell you, that's not the case, because for every act of aggression and violence, there are five or six acts of compassion. … Maybe it's a matter of we need to let people know that there is goodness out there and they will act accordingly."
The moral of the story: If you find yourself about the fly off the handle on your next night out, think back to those preschool days when we learned important lessons like "treat others how you want to be treated" and "if you don't have something nice to say, don't say anything at all." And if you can't live by those rules, then stay home, cook your own dinner, and practice a bit of empathy.
"I'm a behavioral psychologist, and the one thing that we know about behaviors is that they can always change," Smith says. "We can change—we just have to get out of our own personal bubble and start to empathize with the people that are part of our lives."
Trending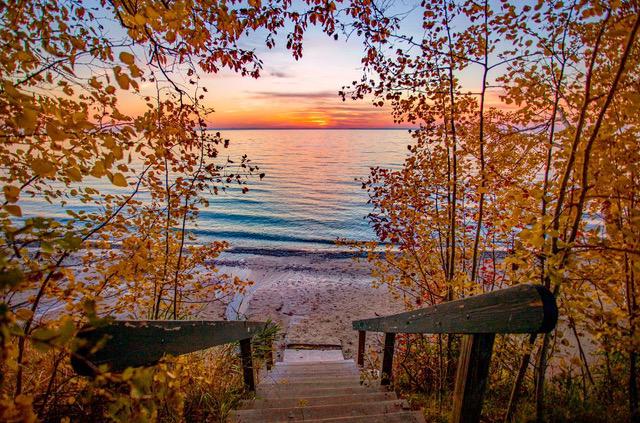 Cruisin' the Breezeway
Fall into East Jordan during the 15th Annual Autumn on the Breezeway! Choose from three different dates: Sept. 30, Oct. 7,...
Read More >>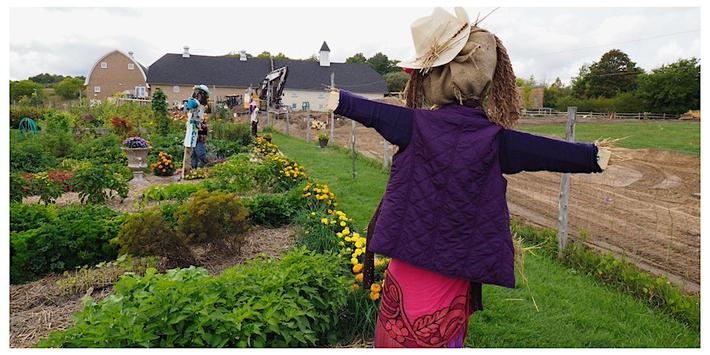 Scarecrow Szn
It may not be "spooky szn" (as the kids call it) just yet, but it does seem like it might be scarecrow szn. Th...
Read More >>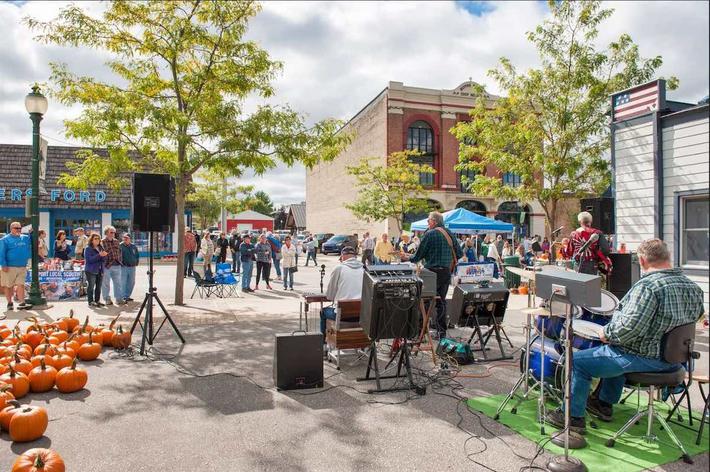 Celebrate the Harvest in Boyne City
Welcome to the season of harvest festivals! The days are getting shorter, the nights (and days) cooler, and it's tim...
Read More >>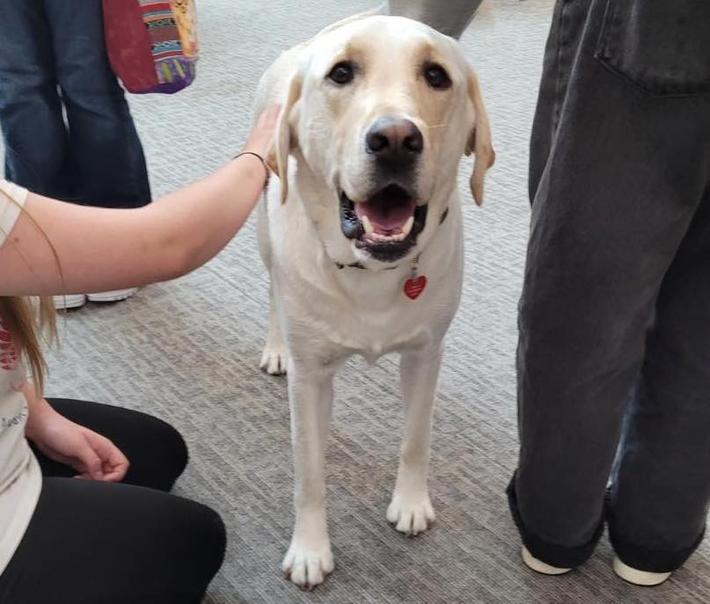 Pups on Campus
Traverse City West Senior High has brought on a very good boy as their newest staff member for the 2023-24 school year. Me...
Read More >>