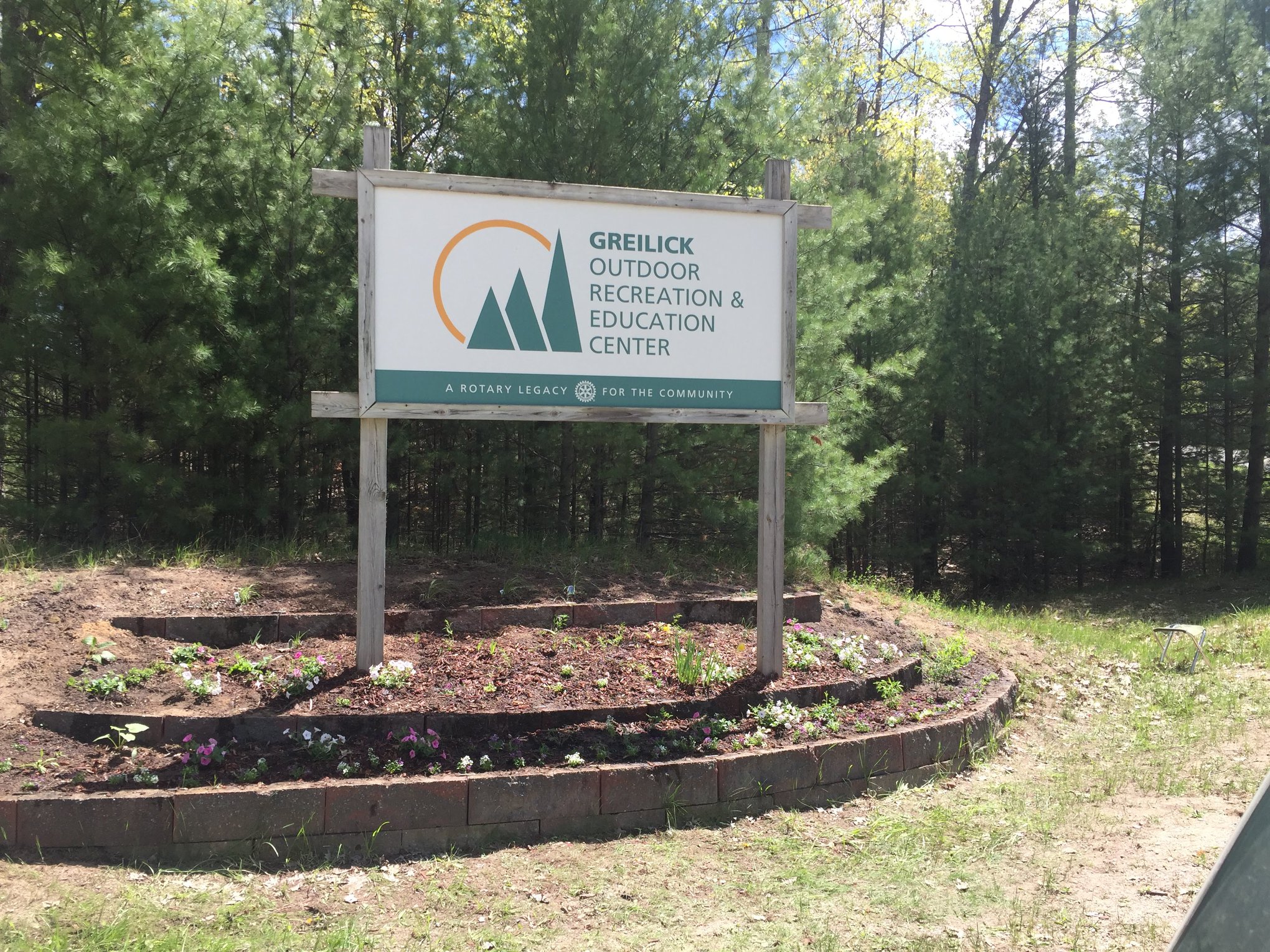 Where Is GOREC Going?
Mired in public debate and a pending lawsuit, the future of the Greilick Outdoor Recreation and Education Center remains uncertain
A proposal to restore and improve former Boy Scout facilities at Camp Greilick southeast of Traverse City is dividing area residents, with some excited about plans to enhance outdoor education programs and others concerned about the scope and potential negative impacts on the quality of life for neighbors and wildlife.
It's a situation that's boiled over at East Bay Township meetings in recent months, as a planned use development (PUD) application has faced scrutiny from both the public and elected officials.
Plans for the Greilick Outdoor Recreation and Education Center, known as GOREC, aim to make the 500-acre property financially self-sustaining through a variety of outdoor activities, from day use for disc golf, hiking, biking, skiing, and kayaking on the 250-acre Rennie Lake to wilderness survival classes, large skiing and bike races, and a sprawling campground with both cabin rentals and tent sites.
Most area residents support the outdoor education aspects of the PUD proposal, but the plans also include the creation of a large event center for weddings, retreats, reunions, graduations, and other celebrations, which many believe will irreversibly change the quiet character of the lakeside community.
From Then to Now
The property off Scout Camp Road was purchased by the Rotary Club of Traverse City in 1926, transferred to the affiliated nonprofit Rotary Camps and Services (RCS) in 1955, and exclusively leased to the Boy Scouts from 1955 through 2016. The Rotary struck oil on the site in the 1970s, which has helped the organization to amass a roughly $50 million investment account that funds the Rotary's charitable work.
But the money doesn't go to RCS, which manages Camp Greilick and other properties on Bass Lake and East Creek, says Matt McDonough, the executive director for RCS.
When the Boy Scouts requested a release from the lease in 2016, RCS vetted a few proposals from entities interested in taking over Camp Greilick, but "none had a solid enough business plan," McDonough says. Instead, RCS created its own plan to make the site financially self-sustaining, building on the outdoor traditions while improving facilities to accommodate larger, more frequent events.
"We had staff to help launch the plan, but what we didn't realize is some of our proposed uses weren't allowed by the township," McDonough says.
As it stands now, the property can only be used by folks who are staying overnight, and day use—as well as many other aspects of the plans—need township approval through the PUD process before moving forward.
Every Path Has Its PUDdle
Rotary Camps and Services submitted a 320-page PUD application last year, and the township planning commission held a series of public hearings in December, January, and February before voting 6-1 on March 24 to recommend the township board approve the proposal with 10 conditions.
Those conditions include addressing concerns about the limited capacity of the septic system at the lodge on-site, revising the parking plan, approval of all necessary permits from county and state agencies, maintenance of a state campground license, a "due care plan" for decommissioning an abandoned gun range, a limit of 60 watercraft, and restricting large events to every other weekend.
Some of the suggested changes stem from concerns raised by Save Forest Lakes, a nonprofit made up of lake residents opposing the GOREC proposal both through the PUD process and a lawsuit alleging violations of a conservation easement governing the property.
An attorney for Save Forest Lakes laid out numerous issues ahead of the planning commission's approval, including contesting the commission's authority to allow requested uses, the lack of an economic feasibility study, insufficient environmental and sound assessments, and a prohibition against combined uses, among others.
In court, Save Forest Lakes alleges commercial use of the property violates the conservation easement and degrades riparian rights.
"We share a lot of concerns with the neighbors because we are neighbors," says Jill Bernardi, a Rennie Lake resident with the group. "We represent not only riparians on Rennie Lake [but also] many people of Spider Lake and Arbutus Lake and the Forest Lake area as a whole."
A Ripple Effect
While the Camp Greilick property borders Rennie, Spider, and Bass lakes, the potential traffic issues and precedent set by the PUD proposal could have significant impacts beyond its borders, Bernardi says. Save Forest Lakes is focused on specific violations of the township master plan, zoning ordinances, an overlay special district, and conservation easement to make its case.
"What's a little different is the fact we'd like to use the laws and ordinances as our guideline, rather than emotion," Bernardi says. "Their PUD application flies in conflict with multiple standards and ordinances in the township."
"Our concern is that the PUD should not be approved, because if you look at the specific statutes, this violates all kinds of standards in the PUD [law] itself," says Bryan Gilleland, another local resident with Save Forest Lakes.
Most of the alleged violations are highlighted in an 18-minute video (posted to YouTube with the title "GOREC PUD") produced by Josh Sloat, a Rennie Lake resident and former Boy Scout who frequented the property as a child. Sloat presented the video to the township board at its meeting on the issue in May.
The biggest sticking point: The GOREC PUD application requests exemptions for 20 large-sized events per year for up to 420 guests, 50 mid-sized events per year of up to 100 guests, and occasional events of more than 420 guests with a special Transient Activity Permit. Those uses are on top of daily outdoor classes of up to 30 guests; daily general use for hiking, biking, and paddling; and a large campground accommodating up to 100 tent sites at four people each, six 10-person cabins, and a dozen smaller cabins.
Sloat argues the plans could potentially double the population on the lake, exponentially increase boat traffic beyond the lake's capacity, create an avenue for aquatic invasive species, and increase traffic and intoxicated drivers on the area's winding roads.
"It's a really big deal for something that popped up in the middle of the winter," Sloat says. "Everyone out here fully supports the outdoor access, recreation, and education. Where the disagreement comes in is a busy commercial enterprise coming in."
Sloat and Save Forest Lakes allege the GOREC PUD application violates section 636 of the township zoning ordinance regarding PUDs that states the intent is to encourage projects "of sufficient size to be considered self-contained" that will not "have any adverse economic, social, or environmental impact on surrounding land uses."
Sloat's video also illustrates how GOREC's PUD proposal could create amplified music that carries across the lake, potentially disturbing the tranquil setting and wildlife, like a pair of nesting loons that call the lake home.
Jumping Ship
Janis Russell, the closest property owner to Camp Greilick, cites many of the same issues as Save Forest Lakes for her decision to list her retirement home for sale. The 74-year-old says that during Sloat's sound test, which featured typical amplified music from weddings at 100 decibels, she couldn't even hear her television with the windows closed.
"My right to peaceful existence will be shattered if they get this," she says. "There's not a soul on this lake that doesn't want them to run nature classes, but that's not what this is."
Russell's issues with the proposal are many, though she has offered a few solutions that have been largely ignored, she says. Amplified music, potential fire hazards from inexperienced campers, increased boat and road traffic, trespassers, and a detrimental impact on wildlife are among her top concerns. While limiting fires and allowing only acoustic music would improve the plans, other aspects of the proposal have no clear solution, and Russell is convinced Rotary officials aren't interested in compromise.
"I'm here because of the deer and the fox and the bear that are in these woods," she says. "I put up my house for sale because everything I cherish will be gone if this PUD happens. They are trying to skirt everything they can skirt. This is where I wanted to spend the rest of my life and they're taking that away from me," Russell says.
What Comes Next
McDonough says Rotary Camps and Services is listening and has scaled back its proposal based on the public feedback by eliminating plans to revive the gun range, agreeing to a boat wash station to help prevent introduction of invasive species, and reducing the requested limits for events.
"But we also want it to be based on reality," he says. "We're considering some changes to our current application, but we're going to do that through our own process."
GOREC also disputed alleged conflicts with the land's conservation easement by submitting the PUD to the Grand Traverse Regional Land Conservancy (GTRLC), which "responded in writing it's not in violation," McDonough says. Indeed, the Jan. 27, 2022, letter from GTRLC states "the actions proposed in the PUD are not inconsistent with the terms of the conservation easement."
Commissioners opted in May to study the PUD further. "It's a proposal that elicited strong feelings, so a lot of people who came and spoke were not in favor of it," says Claire Karner, East Bay's director of planning and zoning. "I would say we have definitely had a lot more public engagement and concerns expressed with this PUD than others we've had in the past."
Township officials are now working to schedule another meeting for later this summer, when GOREC officials will address several concerns raised by commissioners, including potential sound issues and historical uses.
In the meantime, both sides are preparing for Save Forest Lakes v. Rotary Camps and Services, the lawsuit challenging the proposed uses under the conservation easement. Court-ordered mediation is scheduled to occur by Sept. 30, with a trial set for November.
Trending
Pronouns 101
My first assignment in an online graduate-level class was to provide information about my background, including my pronoun...
Read More >>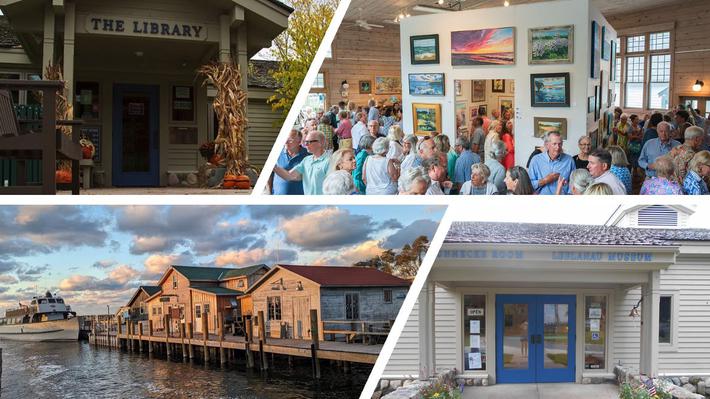 Collaboration Is the Name of the Game
How long does it take to create a cultural center? As few as three years, or as many as 170. Sometimes both. The organiza...
Read More >>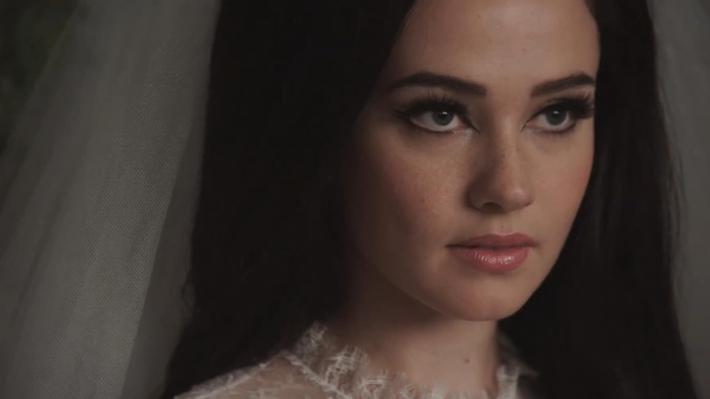 Film Review: Priscilla
While you will certainly be mesmerized by the haunting lead performance from newcomer Cailee Spaeny—and be impressed...
Read More >>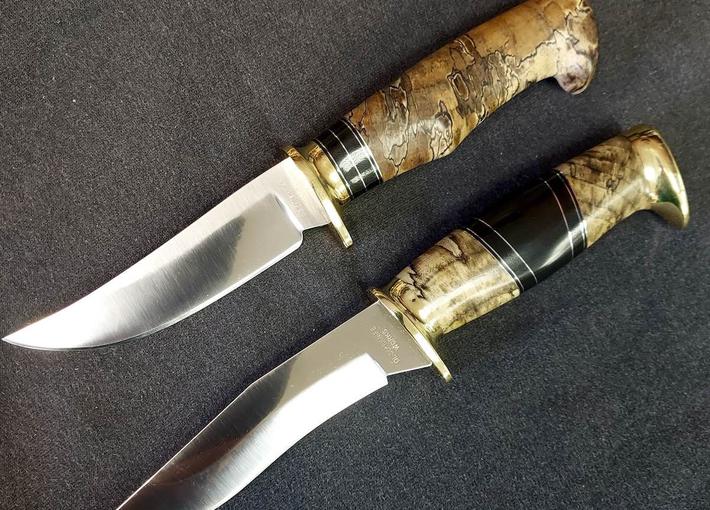 Bespoke Blades
What do you do with a battered ice skate, an old rubber puck, a cracked hockey stick, and a gob of tape? Pitch 'em, ...
Read More >>