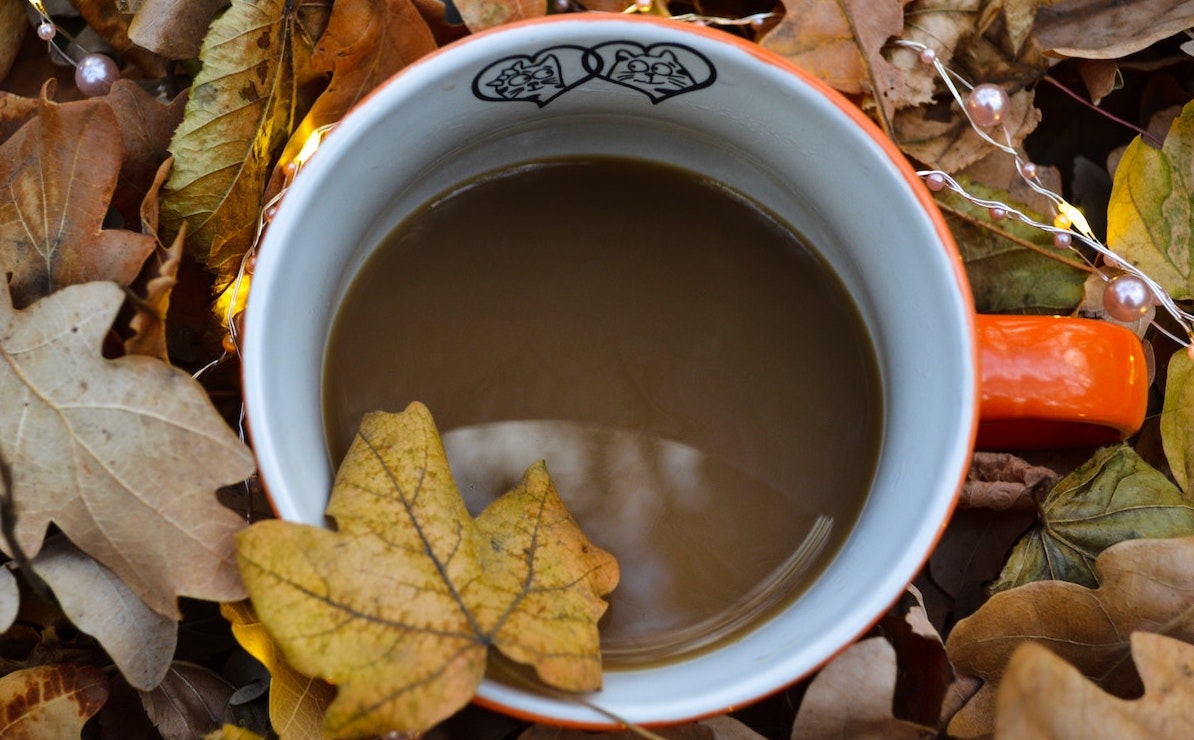 Where to Eat (and Drink!) This Fall
Waterside views pair perfectly with fall flavors
Now that was a summer of good eating. We made the most of getting outside, exploring the dishes of tried-and-true gems and brand-new hotspots all with a dash of al fresco sunshine. Though the leaves will soon be changing—and the menus too—there's still time to find a patio, order dinner, and enjoy the great outdoors. And when cool winds blow, there will finally be plenty of room inside each of these nine restaurants for your party. Bon appétit!
La Bécasse | Maple City
At La Bécasse, French country cuisine is the star, the raison d'être that keeps chef Guillaume Hazaël-Massieux in his kitchen and fills the dining room with satisfied patrons. French comfort food is best enjoyed in a traditional setting, with the easy ambience and authenticity of rural France, where serendipity might lead one to the perfect meal. La Bécasse captures that spirit: a tidy exterior, unadorned except for the blue and red trim of the French tricolore and the flower-filled window boxes.
On the Menu
The thoughtfully curated menu is representative but not overwhelming, offering the best of French country cuisine, from the time-honored Beef Burgundy, Escargot Beurre de Bourgogne, and rich, textured Country Pate to dishes that evoke the international experience of the chef.
Two customer favorites on the menu are the Duck Duo (seared duck breast, duck leg confit, and sweet potato gratin, with a vanilla demi-glace) and Veal Noisettes, with mushroom cream sauce and potato gratin. Experienced diners know that dessert is a must-have: Warm Chocolate Cake and Profiteroles, both with Belgian chocolate sauce, are top choices.
In addition to full bar service, diners can choose from over 250 wine selections—reds, whites, rosés, sparkling, and Champagnes—with heavy emphasis on French vintages, but including a solid representation from California, the Pacific Northwest, Argentina, and Chile.
Find La Bécasse at 9001 S. Dunns Farm Rd. in Maple City. (231) 334-3944, restaurantlabecasse.com
The Blue Pelican Inn | Central Lake
Opened in May 2009 in its current location, The Blue Pelican Inn and Restaurant has gone on to make its mark as a true local treasure. The building encompasses four distinct dining experiences, as well as the pub-style Side Door Saloon, in addition to its seven upstairs guest rooms. Its aim of pleasing every palette is built on the back of new American fare, and The Blue Pelican's ever-changing offerings feature everything from East Coast seafood preparations to pub-style handhelds and Tex-Mex.
On the Menu
Signature preparations include the wildly-popular Big Bang Shrimp—fried shrimp tossed in a mayonnaise-based "Big Bang" sauce spiked with just a hint of sriracha—as well as the owners' own crab cake recipe. Fresh walleye features, from blackened to hand-battered and fried, are also menu staples. But those who frequent The Blue Pelican know its first forte was barbeque, complete with a Texas-style smoker.
Other obvious standouts include an ever-rotating array of pastas: creamy alfredo for cooler weather or lighter Chicken and Shrimp Florentine with tiger shrimp and panko-breaded chicken breast finished with spinach and sherry wine. Proteins include hand-cut and seasoned New York Strip and nightly additions like decadent Veal Osso Buco or Parmesan-Crusted Chicken served with whipped potatoes and rich beurre blanc.
Find The Blue Pelican Inn at 2535 Main St. in Central Lake. (231) 544-2583, thebluepelican.com
The Carriage House | Mackinac Island
Everything about this restaurant feels impeccable—as crisp and fresh as the breeze coming off the Straits—from its chic style and easy ambience to its exceptional quality and flawless service. The Carriage House is widely lauded for its stylish interior and flower-bedecked verandas facing the vivid blue of the Straits, and the stunning gardens are worthy of their own profile. In keeping with the theme, the dinner menu presents smooth interpretations of classic American dishes with European sensibilities.
On the Menu
Before the main, begin with an appetizer: Smoked Whitefish Cakes with Mustard Vinaigrette, Escargot with French bread toast points, or a Jumbo Lump Crab Tower with fresh salsa and avocado are great starters. The whitefish, delicately seasoned, is a menu favorite, and it can't get much fresher than what one finds at the Carriage House. Other must-tries are the Pan Seared Diver Scallops, with lemongrass and ginger atop a bed of wild mushroom risotto, and the 8oz Filet Mignon with Sauce Béarnaise.
On the drinks side, the Carriage House wine list is serious and comprehensive: One can drop a Ben Franklin—or several—on a special vintage from a distinguished winery. Linger after dinner with a port or Cognac, or choose a fine scotch, bourbon, or small batch tequila for sipping. Nightly piano music is the perfect accompaniment to the evening's end.
Find The Carriage House at Hotel Iroquois at 7485 Main St. on Mackinac Island. (906) 847-3321, iroquoishotel.com
Smoke on the Water | Charlevoix
Owners Julie and Ed Mann—chef and grill master respectively—are on year eight of a busy and successful run. The Manns had developed their BBQ skills over the years, starting with their "little Weber," moving on to a Char-Broiler, then eventually to the formidable smoker parked outside the restaurant. Smoke on the Water is just steps away from Charlevoix's bascule bridge and Pine River Channel, and inside the restaurant, two small rooms each seat 20, while outdoor tables seating another 22 are tucked along the storefront under the shade of the linden trees.
On the Menu
Smoke on the Water's pulled pork comes from pork butt and is seasoned with a house-made rub. That and the beef brisket are smoked to 145 degrees and then finished in the oven. (200 degrees for pork for maximal tenderness, and 190-195 degrees for "perfect" brisket.) Unlike some BBQ techniques using a heavy sauce component, Smoke on the Water BBQ is not tossed in sauce.
While Smoke on the Water is "essentially a BBQ joint," the menu has plenty of variety. For breakfast, try the crispy, custardy Drunken French Toast: challah soaked overnight in Champagne, heavy cream, spices, sugar, and eggs. For lunch (beyond the obvious pulled pork sandwich), we recommend the Smoked Chicken Salad with cranberries and walnuts, a classic club, or a burger. Save some room for dessert too. The Apple Bourbon Banana Bread tastes exactly the way it sounds: delicious, fruit-infused batter bread elevated by bourbon notes.
Find Smoke on the Water at 103 Park Ave. in Charlevoix. (231) 237-9604, sow-bbq.com
Cherry Public House | Glen Arbor
Nestled at the center of Cherry Republic's sprawling campus, the Cherry Public House's menu is a regular stone-fruit celebration. The kitchen combines signature dishes with seasonal tweaks and a healthy sprinkle of staff inspiration, and the core of the menu is—you guessed it—cherries, specifically those that line the company shelves.
On the Menu
One menu go-to is the Parmesan-Crusted Grilled Cheese sandwich. Built on locally-baked cherry bread, the sandwich is slathered with rosemary butter, cherry-fig jam, and plenty of cheese before it's crusted in parmesan and grilled to crispy-golden perfection. Another signature item is the Beer Cheese Pretzel Plate—that's house-made beer cheese sauce spiked with Hoppy Bobby Pale Ale and served alongside warmed pretzel sticks with a side of artisan mustard.
Easy accouterments include the company's litany of sauces and condiments—cherry-based jams, barbecue sauces, and artisan mustards all make an appearance. Look for the addictive Cherry BBQ Spice Rub, which the kitchen staff sprinkles on pretty much everything, from racks of ribs to seasoned fries.
Cherries aren't the only treat on the menu. Featuring two full bars on site—one at the forefront of the pub and another for easy patio access—the Cherry Republic complex doesn't skimp on refills. Equipped with a microbrewer's license for wine and beer production, the restaurant offers in-house soda, wine, and suds, all focused on the Michigan cherry.
Find Cherry Public House at 6026 South Lake St. in Glen Arbor. (231) 226-3033, cherryrepublic.com/cherry-public-house
Modern Bird | Traverse City
Perched on the corner of Maple and West Front streets, this newly-opened eatery occupies a charming two-story building whose storefront—near floor-to-ceiling windows on the sidewalk level and a foursome of tall arched windows on the second—has remained untouched since the structure's last brick was laid in 1890.
On the Menu
Owner Emily Stewart describes the menu as American classics with a focus on local produce, seasonality, and simplicity. "Instead of having 20 ingredients in one dish, we're going to try to really focus on the quality of the ingredients, so maybe there's just six ingredients in one dish," she says. "Our menu also is going to be kept very small, about 15 items, so that ingredients can be interchangeable and move with the seasons."
On the menu, find Modern Bird's take on fried chicken, tartare (served on their ever-popular buttery Brioche), a savory galette (think of it as an open-faced pot pie) stuffed with mushrooms and other in-season veggies and made with their all-butter pastry dough, a cucumber-shishito pepper dish, and several other creative takes on fresh vegetables.
In addition to a full bar stocked with local and craft beer, wine, and spirits, Modern Bird spotlights natural wines. "Traditionally, we tend to think that older wine is better, but the concept with natural, organic wines is to drink [the young wine shortly after it's bottled], to capture the essence of the now," says Emily.
Find Modern Bird at 541 W. Front St. in Traverse City. (231) 421-5046, modernbirdtc.com
Pier M33 on the Cheboygan | Cheboygan
Set along the banks of the famous Inland Waterway, the property's picturesque location is nothing short of idyllic. Replete with traditional nautical touches—lighthouse décor, wooden accents, and a neutral color scheme—the restaurant's beachy interior parallels the boats it billets. Featuring both indoor and outdoor dining, Pier M33 prides itself on meeting the needs of each guest.
On the Menu
Peppered with international flavor, the lunch and dinner menus, as well as Sunday breakfast in the off-season, have diverse offerings united by a quest for comfort. Featuring everything from Italian-inspired pastas to Mediterranean spices and French-themed desserts, the menus are designed, in part, to keep guests guessing.
We recommend a shareable plate like the wildly-popular Saku Tacos, which feature seared tuna presented in wonton "taco" shells topped with an Asian-style slaw and finished with scratch-made pineapple salsa, chili-lime crema, and micro-cilantro.
From here, the Buccatini Al Limone—a Sicilian-inspired lemon pasta served with Tuscan Pecorino cheese—makes a great mid-course or side, as do a few stolen bites of the herb-packed Salmon en Papillote. Next, tuck into the Moroccan Grilled Shrimp Skewers, a tongue-tingling entrée finished with harissa butter and served over feta and vegetable cous-cous with preserved lemon, mint, and tomato-bacon jam.
For the ultimate finish, treat yourself to the light-as-air Limoncello cake. Composed of a lemon chiffon cake base, the dessert is finished with plenty of mascarpone frosting and a dollop of homemade lemon-blueberry preserves.
Find Pier M33 at 9500 M-33 in Cheboygan. (231) 268-3336, pierm33onthecheboygan.com
Good Harbor Grill | Glen Arbor
Good Harbor Grill has a maritime ambiance regulars know and love. (We love all that nautical blue, especially when the skies and waters match.) Next door, the Pine Cone ice cream shop—serving 70 flavors of Ashby's Sterling—shares space with Glen Arbor Bakery, the source for the restaurant's breads, including savory pepperoni garlic bread, plus fruit pies, bismarks, cherry coffee cake, and more.
On the Menu
Frankly, based on the depth and breadth of the menu—and the proximity to excellent baked goods and ice cream—one could happily eat every meal at Good Harbor if so inclined. We'll start with the most important meal of the day: The Good Harbor Combination is the perennial breakfast favorite with two fresh eggs, redskin potatoes, and choice of breakfast meat, with cracked wheat, rye, or sourdough toast.
The sandwich favorite, hands down, is the Turkey & Avocado: roasted fresh turkey breast with bacon, lettuce, tomato, avocado, purple onion, and mayo on cracked wheat loaf. A close second is the Mushroom Ham & Cheese, the Good Harbor version of grilled ham and Swiss on rye.
For the dinner hour, locally caught Good Harbor Whitefish, baked to its sweet and tender best, is topped with a choice of fresh herb butter or orange butter. International flavors include Thai, Indian, and Italian choices, and there are chicken, chops, and steak for the meat lovers, plus an ambitious array of vegetarian choices.
Find Good Harbor Grill at 6584 Western Ave. in Glen Arbor. (231) 334-3555, goodharborgrill.com
NOMAD. | Bay Harbor
From the family that brought you Maple + Batter—the reimagining of the beloved Original Pancake House—comes NOMAD., the area's go-to spot for elevated small plates and entrees. We humans appreciate the ritual of excellent food shared at the communal table, and that's exactly what NOMAD. does with a menu that is meant to be sampled and shared.
On the Menu
Executive Chef Eric Basta says that Bao Buns are "the biggest seller, by far." And one can see why: four Wagyu Beef Tsukune Sliders are paired with hoisin, miso mustard, pickled onions, and mustard greens. Another favorite is the miso marinated Black Cod with baby bok choy, sticky rice, chili flakes, and pickled ginger.
For an accompaniment, travel to the other side of the menu and add some Smashed Potatoes with fresh herbs, crème fraiche, and caviar. Another favorite is the chef's "adult version" of buttered noodles: Brown Butter Agnolotti stuffed with ricotta and tossed in brown butter, pepitas, pecorino romano, and fresh herbs.
To finish the experience, try the Almond Cherry Tart, Key Lime Pie, Belgium Chocolate Mousse Cake (because ganache should be its own food group), or Cheesecake Tacos, all of which pair beautifully with a serving of French press coffee. And speaking of drinks, NOMAD. has a full bar and an evolving wine list, plus an on-site wine locker for guests (by subscription).
Find NOMAD. at 795 Front St. in Bay Harbor. (231) 881-9090, nomadbayharbor.com
Trending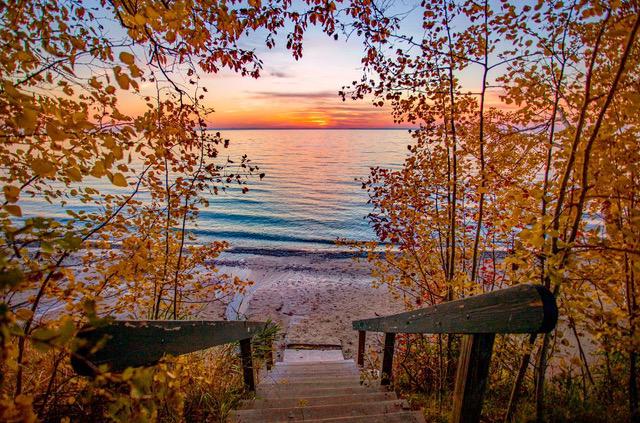 Cruisin' the Breezeway
Fall into East Jordan during the 15th Annual Autumn on the Breezeway! Choose from three different dates: Sept. 30, Oct. 7,...
Read More >>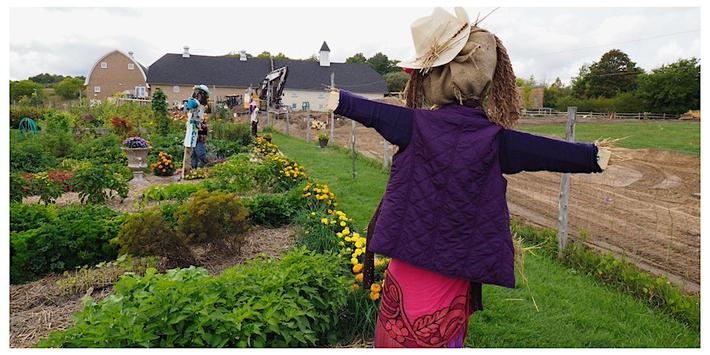 Scarecrow Szn
It may not be "spooky szn" (as the kids call it) just yet, but it does seem like it might be scarecrow szn. Th...
Read More >>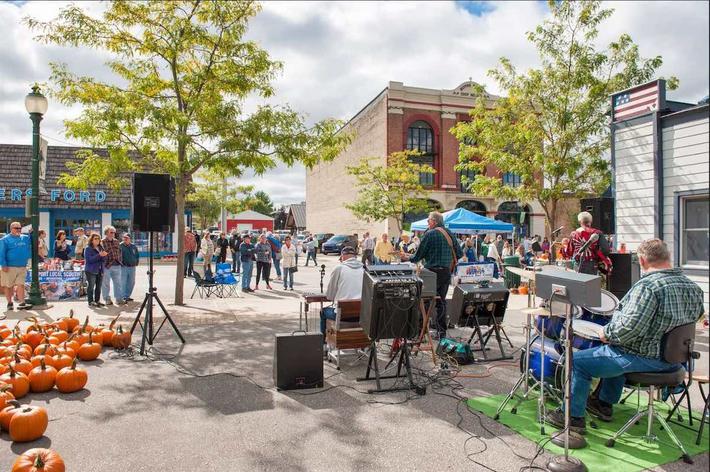 Celebrate the Harvest in Boyne City
Welcome to the season of harvest festivals! The days are getting shorter, the nights (and days) cooler, and it's tim...
Read More >>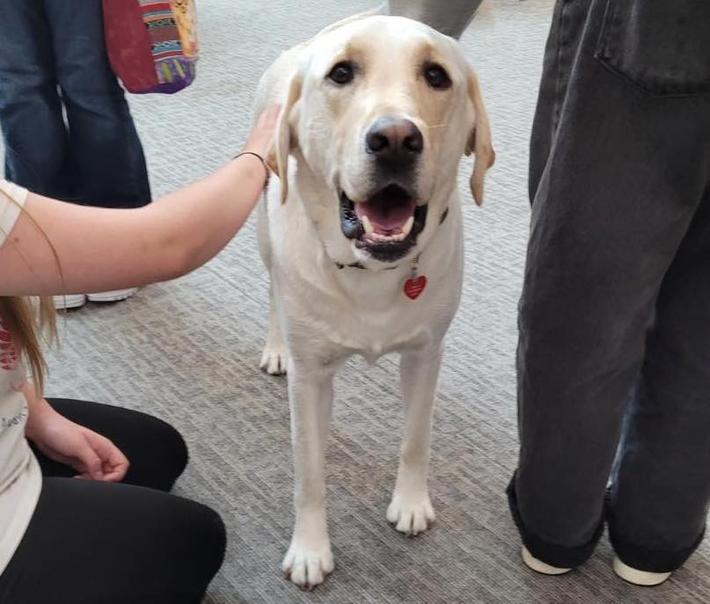 Pups on Campus
Traverse City West Senior High has brought on a very good boy as their newest staff member for the 2023-24 school year. Me...
Read More >>