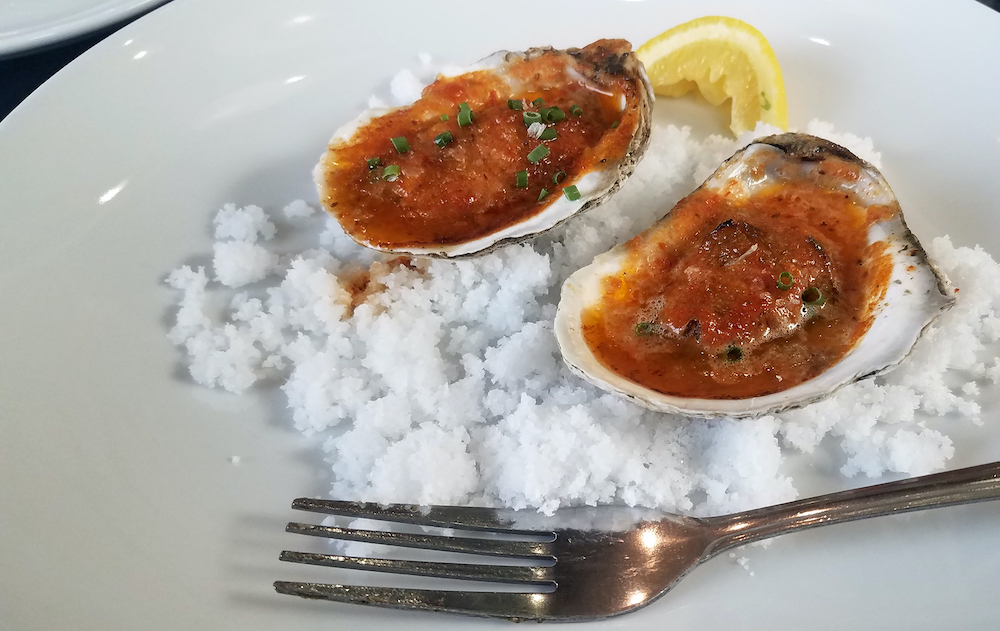 Where to Eat this Fall
Our seasonal showcase of Up North restaurants
Please be seated for this abbreviated version of the restaurant profiles we've featured since our Summer Restaurant Issue. Bon appetit!

Grand Traverse Salad Co.
Traverse City
It's not a straight line from the gas station to restaurant, nor is it a direct route from doughnut shop to salad emporium. But it's the path John and Jan Sheill embarked on, and they're more than happy with the result: Grand Traverse Salad Company.
"This is all I've ever done," says Jan. A Michigan restaurant industry veteran, Jan worked in many high-end establishments in the Detroit area before moving north, where she hooked up with Apache Trout Grill on West Bay. She worked there as general manager until it was sold in 2018. After years of helping restaurateurs achieve their dreams, she wanted to do something in the area's vibrant culinary scene that was her own. But what? She wasn't entirely sure herself, but tells Northern Express, "I just felt there was a niche for something a little different."
On the Menu: Star of the show is the salad bar in the front. Five different greens selections are complemented by a farm full of ultra-fresh goodies you won't find at your standard restaurant salad bar, items like rainbow carrot slices, chopped eggs from cage-free chickens, grilled peppers, garbanzo beans, and feathered Monterey jack cheese with jalapenos.

Then you come to your proteins — bacon, chicken, turkey, or tenderloin — and several premium add-ons: feta, blue cheese, avocado, dried cherries, even nuts. Then you can choose from a dozen dressings, all of which are made in-house.

Building your own salad is simple and sanitary. You point at each ingredient you want, and your gloved server scoops in your choices as you move down the bar together; no patrons touch the good stuff. Want to do even less? Turn over the decision-making altogether. The menu at GT Salad Co. includes several excellent signature salads, such as Quinoa Chicken Salad with marinated kale and red grapes. Chopped salad with chicken or turkey and the usual suspects, plus quinoa and broccoli. Spinach Black Bean Salad is their high protein vegetarian specialty, with black beans, edamame, roasted sweet potato, buckwheat, and sunflower seeds.
Signature sandwiches tempt the palate, too, like the loaded BLT (bacon, romaine lettuce, tomato, red onion, cheddar cheese, and chipotle aioli). Or the Tenderloin Panini, which is packed with tenderloin tips, blue cheese, mushroom, and spinach. All sandwiches come on a rustic baguette. Two wraps are available, too: chicken salad or turkey.
If you're craving a hearty bowl of comfort, consider the grain bowls. Jan says the Tenderloin Bowl and Super Crunch Bowl are the most popular items on the menu, and they are also her favorites. The former includes hand-cut tenderloin, a warm blend of ancient grains and kale, grilled Brussels sprouts, and cured backon grilled in balsamic, and all of it drizzled with a chipotle aioli. The latter features warmed seasoned rice, a blend a green and red cabbage, shaved Brussels sprouts, organic carrots, and cucumber, topped with peanuts and fresh grilled chicken, all topped with a drizzle of spicy peanut sauce.
Find Grand Traverse Salad Company at 2500 South Airport Rd. in Traverse City. gtsalad.com
One Thirty Eight Cocktail Lounge
Harbor Springs
When Steve and Victoria McDiarmid were considering ideas for a new Harbor Springs restaurant, their love of excellent cocktails made with premium ingredients was foremost in their minds.
The couple envisioned a subtle but classy joint where they could showcase parts of their extensive whiskey collection, a place where both unique and time-tested compotes could be quaffed by discerning guests … a place where people could start and end their evenings in style.
That's exactly what they got when they opened One Thirty Eight Cocktail Lounge, on the northwest corner of 3rd and State streets in Harbor Springs. Once the home of Collins Corner Cafe and Johan's Pastry Shop, the location sat vacant last winter. The moment the McDiarmids saw the For Lease sign, they went to work developing their concept: a whiskey-forward restaurant featuring small plates, tapas, and other gourmet appetizers.
While this place doesn't technically "do entrees," an individual or a couple could easily make a meal out of a few small plates. That's why the McDiarmids think of One Thirty Eight Cocktail Lounge as a place to both start and finish an evening. They envision a place where people can enjoy pre-dinner cocktails and snacks; have a full meal elsewhere; then return to the Lounge for end-of-evening fare.
On the Menu: The first course in our tasting session yielded a tiny iron skillet with short strips of utterly sinful Candied Maple Bacon ($12). These thick, meaty strips of Plath's bacon were slathered, but not drowning in 100 percent Michigan maple syrup. Lightly peppered and cooked with care, the melt-in-your-mouth morsels paraded a decadent balance of sweet and savory.
Some of the other menu options include Roasted Oysters in Bloody Mary Compound Butter, the Village Salad (a hearty bowl of chickpeas, feta cheese, red tomatoes, kalamata olives, cucumbers, red onion, and fresh herbs with creamy Greek dressing), Naan and Hummus ($9), Fried Chickn n' Waffle Sliders ($12), Pimento Cheese Beef Sliders ($14), the Dilly Melt ($14), Potato Donut with Matcha Cream Sauce ($10), and a Brown Butter Chocolate Chip Ice Cream Sandwich ($6).
A variety of cocktails are available as well — all $12. Whiskey Flights, featuring both well-known and exotics selections, are also available. The Economy Flight is $15 and features David Nicholson 1843, Old Tub and Bower Hill Reserve. At the other end of the spectrum, the Private Flight costs $50 and includes samples of Blanton's, Michter's 10-Year Single Barrel, and Kentucky Owl Confiscated.
While One Thirty Eight Cocktail Lounge has limited interior seating, there is also ample outdoor dining space on both the front and back of the building. The McDiarmids plan to be open year-round and will offer a rotating, seasonal menu. Carry-out is available, and reservations are not required.
Find One Thirty Eight Cocktail Lounge at 138 W. Third St., in Harbor Springs. www.138harborsprings.com
Don's Drive-In
Traverse City
It's hard to determine exactly what it takes for someone or something to be dubbed an icon. Yet it's clear that whatever those requirements are, Don's Drive-In has met them.
Located on US-31 in East Bay Township, the eatery opened in 1958. While the world around it has changed in the 60-plus years since then, the feel of the place hasn't. Hamburgers, fries, and real milkshakes harken back to classic '50s fare while the diner-style décor and old-fashioned service — think: pink walls, boomerang-patterned Formica countertops, and smiling carhops who'll walk up to your car window to serve you.
Owner Mike Maddasion bought the East Bay landmark in 2017. When asked why not modernize things, or change the name to reflect the new ownership, he suggested one think of the old adage "If it ain't broke, don't fix it."
On the Menu: The restaurant offers staples such as grilled cheese, tuna fish, charbroiled chicken sandwiches, Reubens, footlong hotdogs, Coney dogs, chicken fingers, and coffee. But if you want the best of what it has to offer, you've got to try its most popular meal: the quarter-pound cheeseburger, French fries, and a medium shake — a combo that makes up 85 percent of the restaurant's total sales.
Credit for their big-winning burgers — with cheese or without — goes to the burger meat itself. "We just have excellent beef, from Louie's of Traverse City. It's consistent and has the perfect beef-to-fat ratio. We've run out of it sometimes, and I'll have to buy some at the grocery store just to get through the rest of the day."
If, God forbid, you are on a diet at Don's, turkey burgers and veggie burgers are on the menu; as is a hamburger steak, served sans bun. Those not on a diet might like to try the Breaded Clams Basket, Big D half-pounder, or the "Monster" burger weighing in at three-quarters of a pound. All burger eaters can choose from four kinds of cheese, everything "for the ask'n" (mayo, lettuce, tomato, ketchup, mustard, onion, and a pickle), and special toppings like bacon, mushrooms, jalapenos, olives, or fried onions.
Also on the high-calorie not-to-be-missed list: Don's shakes — vanilla, chocolate, strawberry, and cherry made from "real syrup" or strawberry, cherry, and a special made from real fruit. For a little extra, you can make any a malt.
Find Don's Drive-In 2030 US-31 North in Traverse City. It's open 11am to 9pm seven days a week. (231) 938-1860, www.donsdriveinmi.com
The Hofbrau House
Interlochen
For the past 24-plus years, Lauren and Brian McAllister have owned and operated the Hofbrau Steak House & Grille. Sitting along the village's main drag, some two miles north of the Interlochen Center for the Arts, the Hofbrau has been serving up tasty food and beverages for almost 100 years.
"The building was a gas station and grocery when it was built," says McAllister. "In 1928, the camp started, and they served the campers lunches. In 1945, it became Peterson's Tavern, and we bought it from the Petersons in 1997."
With its rustic wood-styled interior, the Hofbrau welcomes guests with a relaxing vibe. Booths and tables provide seating, while a well-stocked bar promises to ease the most intense thirst. Overall, it's a friendly place with intimate corners for a two-some, a long bar — topped with multiple TVs — that's an ideal perch for sports fans, and plenty of room — inside and out — for families and large groups.
On the Menu: One of the most popular dinners on the menu today is a Stuffed Chicken Breast ($23.99), which is marinated and filled with garlic herb cheese. It's hand-breaded with Japanese bread crumbs, pan-fried, and oven-roasted, then topped with a red wine garlic butter. The flavors explode with each bite. Along for the culinary ride are a helping of fresh vegetables and mashed potatoes bathed in gravy.
Another local favorite is the Northwoods Pasta ($21.99), featuring grilled chicken, dried Michigan cherries, mushrooms, Alfredo sauce, and shredded fresh Parmesan cheese.
The Mile High Ribeye ($39.99) is a very satisfying 12-ounce center-cut, char-grilled and topped with haystack onions. It's brought to the table atop a pile of house-made mashed potatoes and mushroom gravy with a side of fresh vegetables.
For the more casual diners, there are six different pizzas available and a couple of popular Mexican choices, a Chicken Quesadilla ($15.99) and Chicken Fajita ($19.99).
Hofbrau handhelds include a Baked Stuffed Italian Sandwich ($14.99), the Burger Burger ($12.99) and, quite possibly the best Reuben Sandwich ($14.99) you've ever had — lean corned beef piled high on grilled deli rye from Bay Bread, topped with Bavarian Sauerkraut and melted Swiss cheese accented with a homemade version of Thousand Island dressing.
No matter which entree you choose, the meal should be topped off by the Hofbrau's only dessert offering: Peanut Butter Pie ($14.99). It's an eye-popping stack of peanut butter mousse bathed in a chocolate ganache atop a chocolate oreo crust. Hefty in size and scrumptiousness, it's definitely begging to be shared by more than one guest.
Find the Hofbrau Steak House and Grille at 2784 M-137 in Interlochen. www.hofbrausteakhouse.com.
Zest
Traverse City
Tarah Elhardan and Satya Pillay say they want their breakfast and lunch eatery to provide options that anyone will enjoy. Which is an interesting concept, given that Zest Café is entirely vegan. Nevertheless, "We want our restaurant to be something for everyone," says Elhardan.
Though neither comes from a hospitality or restaurant background — Pillay is a medical doctor who practices in Kalkaska, while Elhardan has a background in mental health — their twin passions for health and good food led them to open the restaurant. "We both like to cook," says Pillay.
Elhardan has been a vegetarian for over 10 years, the last two of which have seen her turn completely to plant-based eating. Pillay, meanwhile, is what has been dubbed a "flexitarian" — someone who eats mostly but not exclusively plant-based foods. "It's being aware of what you're eating and how it makes you feel," says Elhardan.
The two opened at the tiny space at 439 East Front Street that's been home to a number of restaurants, which later moved on to more spacious quarters: The Cooks' House, Georgina's, Patisserie Amie, even the long-ago Soho Café. Immediately prior to Zest, the location was home to Sparks BBQ.

On the Menu: Things that taste good and make people feel good — in other words, plant-based foods that provide nutrition and energy and satisfy the taste buds as well.
It begins with breakfast and various, filling, and delicious toasts: Avocado, peanut butter and strawberries, blueberries and almonds, even a spicy hummus and tomato (with those avocados, of course). There are a number of smoothies, açai bowls, salads and Indian dishes – featuring the Bollywood Burrito, a zesty (sorry) combination of turmeric tofu scramble, house-made root vegetable hash, black beans, spinach, cilantro, avocado, salsa, pickled onions and spices, served in a gluten-free tortilla.
"Most [of the menu items] are things we've eaten over the last two years," says Elhardan. "I started to make the Bollywood Burritos — they became Satya's go-to. The smoothies we came up with over the years. The Set-Up (a different take on avocado toast, with cashew cream cheez, red pepper flakes, nutritional yeast, sliced tomatoes, hemp seeds, microgreens, and pickled onions) we enjoyed."
Indeed, while the menu may be limited, within the items they offer are numerous options. Take just the smoothies, for example: The Cacao Power Crunch has coconut milk, almond butter, cacao powder, cacao nibs, dates, plant-based protein, chia seeds and banana. The Very Berry Bliss includes blueberries, strawberries, coconut milk, blue spirulina, dates, chia seeds and hemp seeds. Small & Mighty has a base of almond milk, to which they add spinach, chia seeds, banana, blueberries, dates, and peanut butter.
They are among the seven different smoothie concoctions, with various add-ins available as well. Add half a dozen toasts, salads, the fruity acai bowls, oatmeal, and a weekly Indian special (a nod to Pillay's heritage), and you've got plenty of choices, whether you're thinking breakfast or lunch.
As for what's to come? "We've had locals ask about catering. We'll make some changes to the menu when it gets cooler," says Elhardan. That could include Samosas, which they did have on the menu but which became so popular they couldn't keep up with the demand.
Find Zest at 439 E Front St., in Traverse City. (231) 421-3141, www.zesttc.com
Trending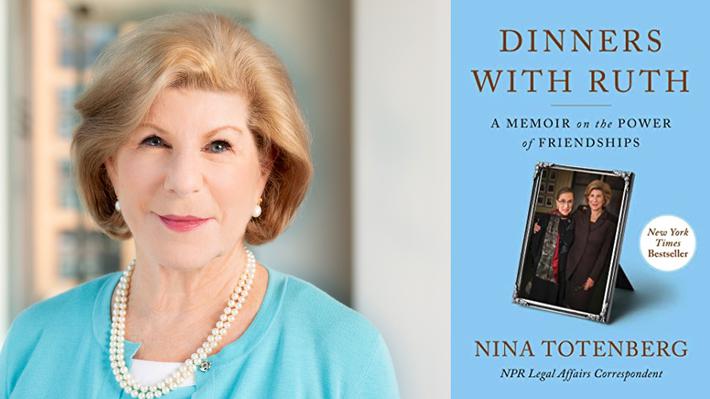 Dinners with Ruth
In the theme of Galentine's Day and female friendships is NPR legal affairs correspondent Nina Totenberg's boo...
Read More >>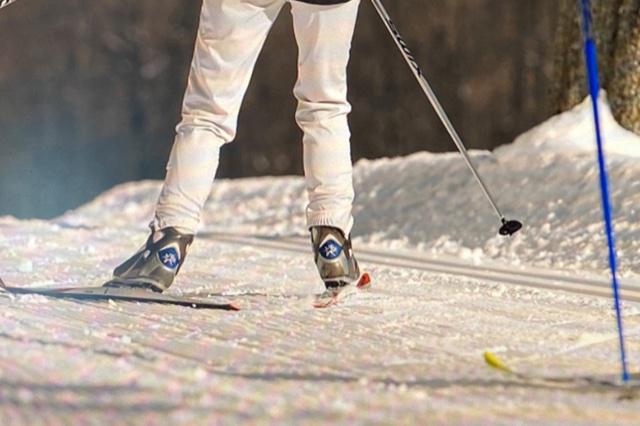 Shooting Ski-t
Take aim when you pair cross-country skiing with airsoft during Crystal Mountain's Airsoft Biathlon on Sunday, Feb. ...
Read More >>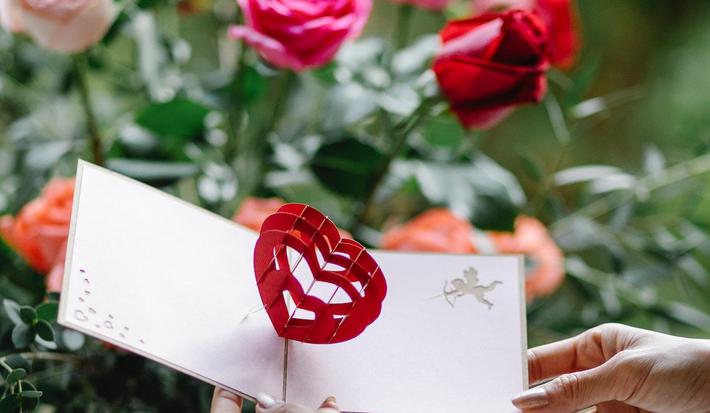 The Lost Art of Valentines: Three spots to find (or make) the perfect card
Remember the days of giving valentines in elementary school? Of perfecting each card and sentiment and placing each sparkl...
Read More >>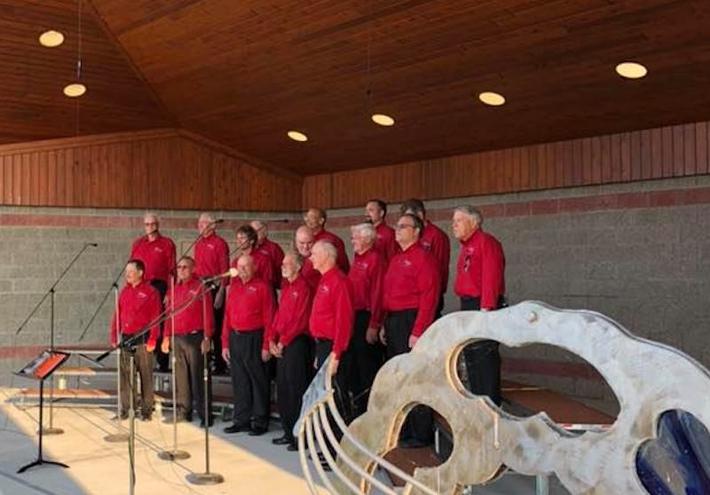 Singing Valentines
If you need a fresh way to show your love and gratitude this season, then perhaps a singing valentine is up your alley. Th...
Read More >>