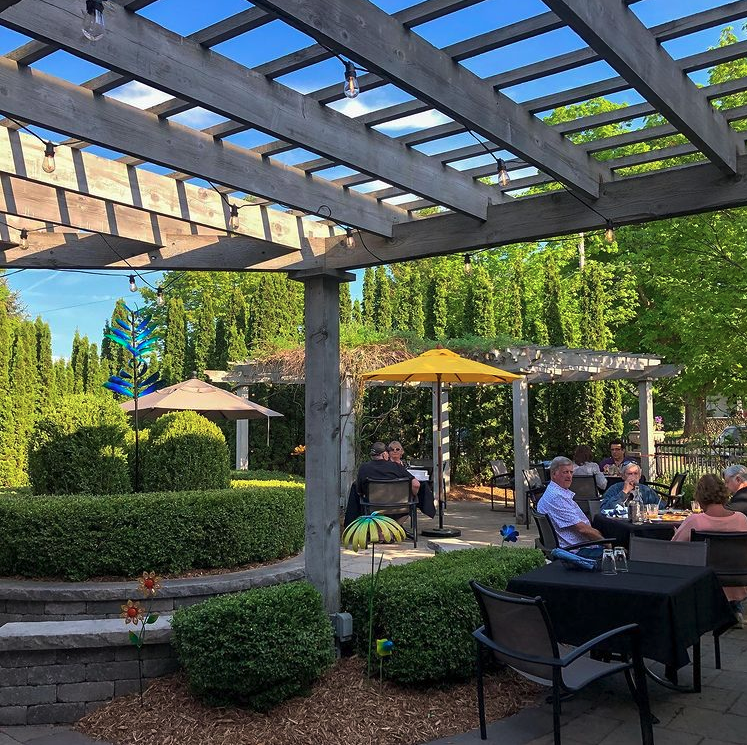 Where to Eat this Summer
Our seasonal roundup of abbreviated restaurant profiles
Please be seated for this abbreviated version of the restaurant profiles we've featured since our Spring Restaurant Issue. Bon appetit!
Bella Italian Kitchen and Market
Frankfort
You might say Ed Carella was destined to open Bella Vita, a new Italian eatery in Frankfort. His parents, Tina and Angelo, were immigrants from Naples who opened a pizza and pasta spot in Chicago. Ed spent much of his boyhood working there. "As a kid, I literally grew up in … a pizzeria on the south side of Chicago."
He came to Frankfort by way of his wife, Megan, whose family had vacationed there since the '50s. "I fell in love with the town, but said even then, why are there no Italian restaurants here?"
Carella set out to change that with the help of area friends Tim and Jen Potter.
On the Menu: As promised, the menu is all Italian, all the time. There are quick-bake pizzas homemade pasta, various fish and meat dishes, and Italian soups, salads and desserts.
"I love our ricotta cavatelli. It's made with Flemish flour. Our manicotti is light and fluffy, like a crepe shell," he said. Though he recommends his Bolognese sauce for the cavatelli, for the veg-heads out there (guilty!), vegetarian modifications are available, such as substituting marinara in that and other dishes.
His wood-fired pizza also ranks high in this beach town. "I'm so proud of the crust. It took a year to figure it out."
For those who want to eat light, there are plenty of Italian street-food starters, such as the Fritto Misto (lightly breaded calamari, shrimp, fish, onions and zucchini), toasted ravioli, and panzarotti (fried potato croquettes). A number of both hot and cold Panini sandwiches, salads and desserts (tiramisu, cannoli and panna cotta) fill out the menu.
Find Vita Bella Italian Kitchen and Market at 320 Main St., in Frankfort. Reservations taken. (231) 399-0035, www.vitabellakitchen.com
Nittolo's Seafood and Social (pictured above)
Think of Chef Eric Nittolo's latest restaurant as a family affair. And not just because multiple members of his family are on staff. He believes it's important to treat the customers as family, to the point of encouraging them to take their time and linger.
Judging by the number of diners on the patio and inside the restaurant on a recent Sunday evening, his vision looks to be reality just months after opening Nittolo's Seafood and Social in April.
On the Menu: A key part of the unhurried experience he works to deliver is, of course, a diner's reason for being there: the food. Nittolo's cooking philosophy is likewise relaxed; to showcase the fish and beef, he says he uses sauces and accompaniments only to complement the proteins rather than overwhelm them. He can, he says, because he sources the same quality fish and beef he was exposed to while growing on the East Coast.

"We have the best protein, line-caught halibut, beef from Japan, Bluefin tuna, mussels. We want to produce the best food possible," he says.
The current starter's menu, for instance, includes oysters two ways — accompanied with a Blood Orange Mignonette or served Rockefeller style, with creamed spinach, crumbs, bacon, and asiago. The Baltimore Crab Cakes, featuring blue crab, bring East Coast essential Old Bay to the fore with Old Bay Kettle Corn and Tabasco mayo. The escargot is served with sambuca and garlic parsley butter, and there's even Beef Carpaccio and Tartare.
Salads include a cherry with greens, fennel, brie, nectarine, cinnamon oats, and honey hazelnut vinaigrette. Or try the morel bisque with morels, portobellos, whiskey cream, and truffles. Among the entrees are Chilean Sea Bass with yam, morel risotto, oxtail, saffron vermouth cream; Ora King Salmon with beets, cucumbers, morel risotto, orange creme fraiche; and American and Japanese Wagyu beef.
Find Nittolo's Seafood and Social (and Nittolo's Pizza) at 104 Main St., Lake Leelanau. For more information, such as menu, hours, and reserving a table, call (231) 994-2400 or visit www.nittolosseafoodandsocial.com.
Dinghy's Restaurant & Bar
Frankfort
The interior of Dinghy's welcomes guests with a relaxing nautical vibe and a sense of tradition befitting its long history as a harbor town-hangout.

"This building is over 100 years old," says General Manager Kelly Sandman. "Back in the '20s it was the Cocktail Grille, then from '54 to '94 it was Baker's Bar. Sally Donaldson bought in '94 and re-named it Dinghy's. Current owner Steve Christian bought it in 1999."
Stained glass windows let in gentle beams of sunshine. Wooden booths (including four that are originals) line the left wall while the 33-foot bar commands the right side of the restaurant. It's a comfortable interior, the kind of place whose dark woods, diffused light, and mellow vibe make it the perfect respite after hours spent in the sun and waves at Frankfort's Lake Michigan shore, just a short flip-flop walk down the street.
On the Menu: Dinghy's offers enough choices to satisfy almost any diner but, with two dedicated smokers in their own room in back, especially caters to those who love BBQ.
"Our pulled pork sandwiches [piled high on a toasted roll and served with fries, $12.99] are our most popular BBQ item," says Sandman. "During our busy months of July and August, we'll sell about 1,000 a month." Not too far behind in popularity are Dinghy's award-winning St. Louis cut pork ribs ($19.99 for a half-rack, $26.99 for a full rack).
Prep Cook Carla Worden makes up the rubs for all the meats that hit the smokers, both heated only by hardwood. The rib rub is a special blend of salt, sugar, Spanish paprika, cayenne, and cinnamon. Once rubbed, the ribs linger in the smoker for hours then finished on the char-grill. Dinghy's serves them dry or wet, with its house-made sauce (a complex blend of BBQ basics with some surprises like pineapple juice, garlic, tamarind, and mustard flour).
Not in the mood for BBQ? Try its famous Friday Fish Fry — Perch or Cod, enjoy five salads (Cobb, Michigan Cherry, Chicken Fajita, Veggie Bowl, or Caesar), or stop in for lunch, when you'll find a Build-Your-Own Burger plus other handhelds like a chicken sandwich, Michigan Cherry Wrap, Sandwich of Your Dreams, Cod Fish Sandwich, and Adult Grilled Cheese.

"Everything is made in-house, even the mozzarella sticks and Bombas (a Jalapeno stuffed with Monterrey Jack and Cheddar Cheese, tucked into a wonton, and deep-fried) are made from scratch," says Donaldson. "We buy ingredients — nothing out of a box. We offer really great meals that our guests have come to enjoy over the years."

Find Dinghy's Restaurant & Bar at 415 Main St., in Frankfort. For more information or takeout orders, call (231) 352-4702 or go to www.DinghysRestaurant.com.
Tiffany's Cafe
Empire
What today is Tina and Mark Dunphey's Tiffany's Cafe has been an ice cream shop — at least partially — since the '40s. In the '70s, as Witt's End, owners Bill and Helen Witt sold ice cream from the east side of the shop and used the west side as a souvenir and knick-knack spot. In 1985, Dick and Betty Owens kept the ice cream but changed part of the building to a coffee shop, which it has been ever since. When Peiter and Peggy Schous bought it in 2014, they broadened the concept to include sandwiches.
When Tiffany's came up for sale last year, the couple bought it and made it their own — without changing much at all.
On the Menu: Tiffany's offers 16 flavors of Hudsonville and Ashby's ice cream, plus soft serve. Like it's done since 1985, it also offers coffee, though with the broader options of the current day, such as cappuccino, espresso, chai latté, and a small menu of artisan sandwiches courtesy of the Little Finger Eatery, also known as the western half of the building.
The Little Finger Eatery menu — a small but tasty array of sandwiches, wraps, and salads — boasts beach-ready summer staples such as cherry chicken salad wraps, a turkey-avocado-cheddar Panini sandwich, and kids' choices like grilled cheese and PB&J. A newer addition is chicken Shawarma, which Mark said has been the most popular item on the menu.
Besides providing customers with a multitude of options for food and beverages, Tiffany's — and Little Finger — have a unique draw that underscores the quaint town's classic vibe.
"It's nostalgic," says Tina, noting the shop has changed little inside or out over the past several decades, from the turquoise spinning stools at the ice cream shop's bar to the vintage tables and sweetheart-wire chairs on the cafe side. Also nostalgic: The shop doesn't accept credit cards, Apple pay, or the like. It's all cash — and luckily for out-of-town customers who aren't already in the know, there's an ATM across the street.
Find Tiffany's Café and Little Finger Eatery at 10213 W. Front St., in Empire. (231) 835-2168.
Spanglish
Traverse City
Vicente and Anna Serrano were both raised — he in rural Mexico and she in Traverse City — and met in 2000 when they worked together as cooks in a kitchen in California. They fell in love, got married, and moved to Traverse City in 2003 to start their family and pursue possible business prospects.

Anna had strong connections to what is today The Village at Grand Traverse Commons, where Spanglish is located. Her maternal great-grandmother and three great aunts had graduated from the nursing school that was part of the old State Hospital, which occupied the grounds at the turn of the century. And her maternal grandmother was an RN and had also worked at the hospital, as had her paternal grandfather, a doctor, and her paternal grandmother, a nurse.

"I never expected that Vicente and I would end up opening a restaurant right here," she says. "That was pure serendipity."
On the Menu: High on the list of customer favorites on the Spanglish menu are tamales, which started it all. Each begins with soft corn masa steamed in a corn husk and guests can choose from four fillings: Three Sisters (vegetarian, with butternut squash, specially prepared house-made pinto beans, and corn), New World (vegan, with roasted pepitas, roasted tomatoes, garlic, onions and Mexican oregano), Pork (with tomatillos) and Chicken (with chilis).
Tacos, made with soft corn tortillas (gluten-free), are the biggest sellers, though, and are offered in pork, beef, chicken, vegan, or vegetarian varieties (the latter with sauteed poblanos, red bell peppers, onions, sweet corn, and refried beans, garnished with the same taco toppings that go on the meat versions — shredded cabbage, onions, cilantro, salsa verde, and feta).
Another customer favorite — and Anna's — is the Cali Bowl (a serving each of rice and pinto beans, topped with avocado, tomato, onion, cilantro, feta cheese, and a scoop of sour cream). Customers can also opt to add a protein to the bowl.
Spanglish makes its two salsas — a mild salsa verde and a spicier salsa roja — from scratch. Says Anna: "A lot of places use canned tomatoes or canned tomatillos and make their salsa, but we roast fresh tomatoes and steam fresh tomatillos, which our staff then peel by hand. In the summer, we go through about 600 pounds of tomatillos a week!"
Then there are the tortas — i.e., sandwiches that started as a special, but were in such demand that they become part of the daily menu. Choose from the Carnitas Torta (house-made jalapeno mayo, roasted pork, cabbage, tomatoes, onion, and cilantro) or the Veggie Torta (refried pinto beans, sautéed poblano, red bell peppers, onions, and sweet corn, topped with queso and jalapeño mayo).
Find Spanglish at 1333 Yellow Dr., in Traverse City. (231) 943-1453, spanglishtc.com.
The New York
Harbor Springs
The New York's atmosphere feels and looks like a restaurant in its namesake city. Linen tablecloths contrast with the hunter green walls, dark hardwood trim, and gleaming brass fixtures. Vintage multi-pane windows pour natural light into the snug dining areas where comfortable, upholstered booths line the walls and linen-covered tables are deftly bussed and reset.
On the Menu: Starters include Roasted Garlic and Red Peppers with Goat Cheese and Grilled Baguette ($11), Chilled Cauliflower Soup with Bacon and Croutons ($7), and the interesting Deviled Eggs with Smoked Whitefish ($8), among other diverse appetizers.
Though The New York's entree roster is peppered with tantalizing options of fine American cuisine — a 6 oz. Chargrilled Filet of Beef with Bearnaise Sauce, Dauphinoise Potatoes, and Asparagus ($38); Sauteed Veal Cutlets with Tomato, Bacon, and Tarragon Demi-Glace ($36); a New York Strip Steak with Blue Cheese Butter and Red Wine Sauce ($35), and the much-in-demand Whitefish Sauteed with Caper Sauce or Broiled with House Seasoning ($27) among them. But we chose more pedestrian fare: The Rosemary Roasted Half Boneless Chicken with Fingerling Potatoes and French Beans ($23), which didn't empty our wallets but certainly filled our bellies.
The New York's dessert menu, like its slate of salads, keys on locally sourced ingredients, like the berries in its Farm Market Strawberry Shortcake ($8) and Cherry Crisp with (Crooked Tree) Breadworks Granola Topping ($7).
Find The New York at 101 State St. in Harbor Springs. Dine-in reservations required: (231) 526-1904. The carry-out menu can be found at www.thenewyork.com.
Trending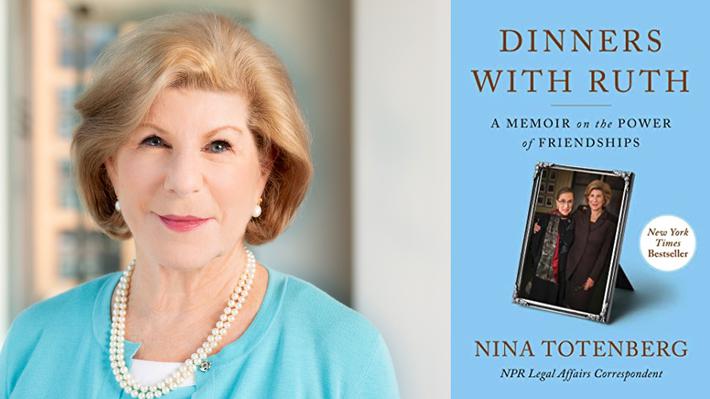 Dinners with Ruth
In the theme of Galentine's Day and female friendships is NPR legal affairs correspondent Nina Totenberg's boo...
Read More >>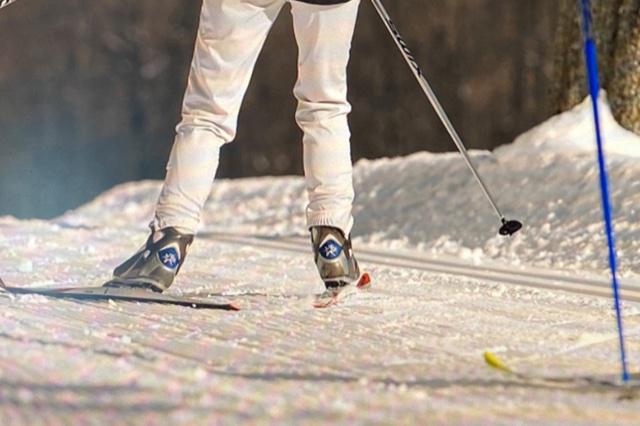 Shooting Ski-t
Take aim when you pair cross-country skiing with airsoft during Crystal Mountain's Airsoft Biathlon on Sunday, Feb. ...
Read More >>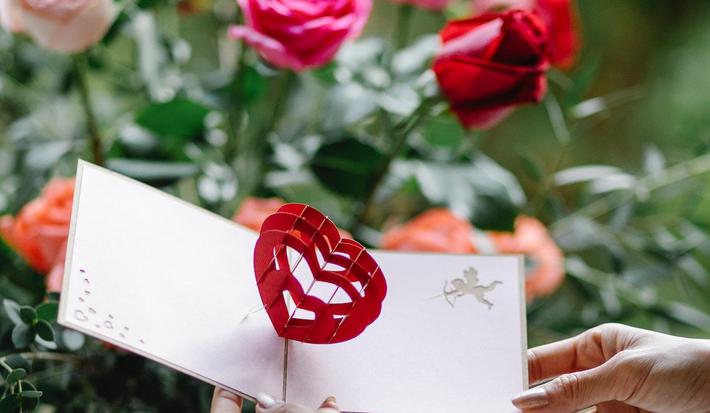 The Lost Art of Valentines: Three spots to find (or make) the perfect card
Remember the days of giving valentines in elementary school? Of perfecting each card and sentiment and placing each sparkl...
Read More >>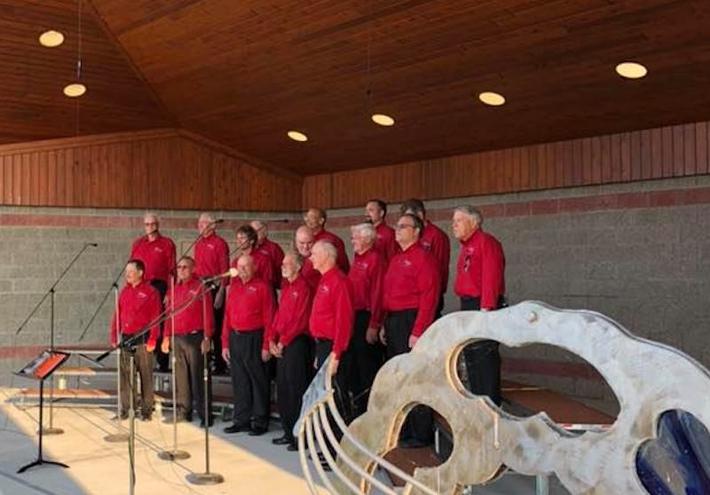 Singing Valentines
If you need a fresh way to show your love and gratitude this season, then perhaps a singing valentine is up your alley. Th...
Read More >>