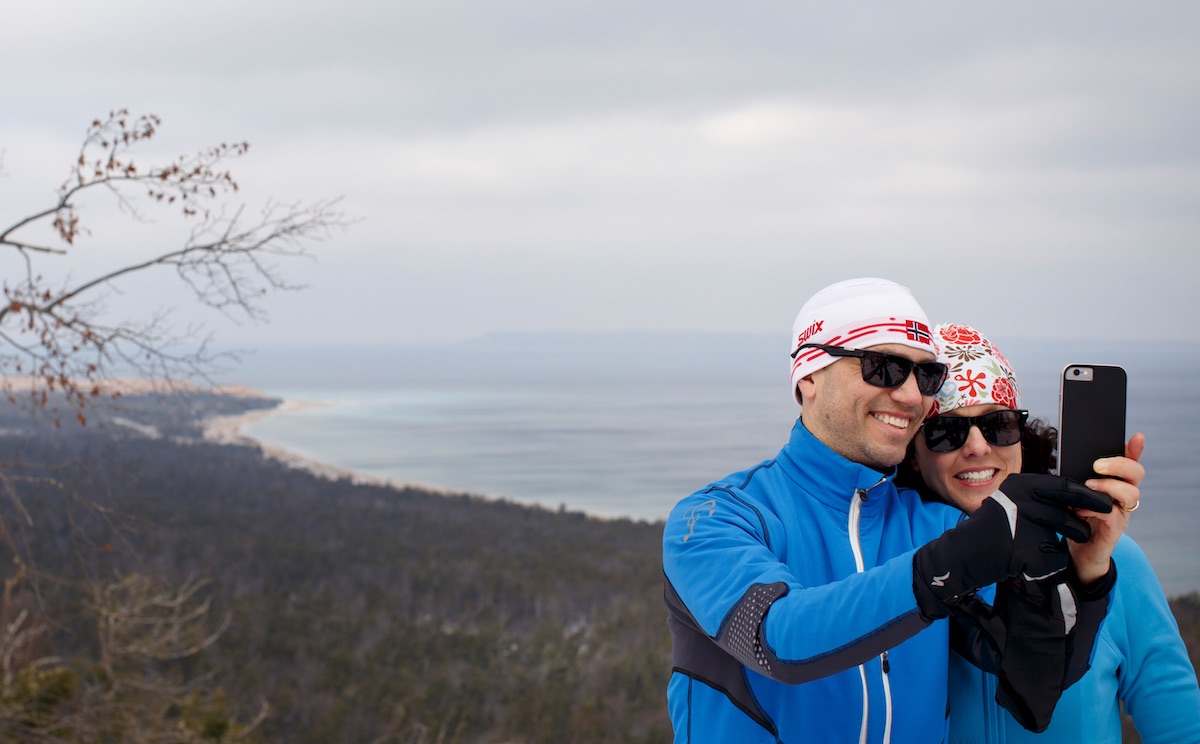 Who Is Coming North?
The peaks and valleys of winter tourism
Coming off a couple of unusual winter travel seasons, many travelers and businesses across northern Michigan are hoping for a return to normalcy during the months before spring break. While our region isn't as hot a destination in the winter as in summer—we mean that literally and figuratively—winter traffic in and out of NoMi plays an important role in keeping the local economy afloat during the leaner off-season.
Northern Express got insights from travel and tourism experts, asking them to assess the current situation and predict what to expect this winter for folks coming North.
Reaching Out to Visitors
This winter, the Petoskey Area Visitors Bureau (PAVB) launched an ad campaign themed "The Right Way to Winter," reminding people that Petoskey offers the very best of winter activities. The accompanying 30-second video ad includes shots of folks enjoying the slopes, trails, and dining options of the region.
Typically PAVB focuses its ad campaigns on targeting winter outdoor enthusiasts. "Skiers, snowboarders, Nordic skiers, and snowmobilers, with a focus on families and couples," says Jim Powell, executive director of the PAVB. "Most of our paid media buy is digital because it allows us to target those lifestyle interests."
But "The Right Way to Winter" isn't just about getting outside—a good thing, given our hit-or-miss track record with snow for the season. "You don't need to be a skier or snowboarder to visit the Petoskey area in winter," Powell says. "There are plenty of activities and amenities that can be enjoyed. All three downtowns offer great dining and shopping at locally owned and operated restaurants and shops."
His organization represents Petoskey, Harbor Springs, Bay Harbor, Bay View, Boyne Falls, Boyne City, and Alanson. The group launched its winter marketing campaign in October, primarily targeting larger metro areas in the region, including Detroit, Lansing, Grand Rapids, Flint, Saginaw, Chicago, Indianapolis, Toledo, Columbus, and parts of southern Ontario.
Traverse City Tourism (TCT) targets a similar demographic, though they get big hits from Marquette and South Bend, Indiana, in the winter months too. Even though tons of traffic heads toward skiing-related content on the website, TCT President and CEO Trevor Tkach says his team has been focused on telling the "indoor story" of the Grand Traverse region this winter given our dearth of snowfall (more on that below).
"What we've been trying to educate people on is that we're open," Tkach says, pointing out how unusual Traverse City is for a beach or resort town because most of its businesses run throughout the off-season. "Our wineries are open; the great dining opportunities, they're all available throughout the year. So the more we tell that story, we know that it converts."
Tkach says that winter events, like the upcoming TC Comedy Fest and Traverse City Restaurant Week, also offer a big draw for visitors, and that a robust calendar is key to attracting in-state and even out-of-state folks who need the extra nudge to brave winter travel.
Another opportunity to get people to northern Michigan is at conferences, an industry that is slowly rebounding from its flatline during the pandemic.
"We are starting to see this segment recover, but it's still behind the pre-pandemic numbers," says Powell. "Typically, we see more of this business in the spring, summer, fall, but we are constantly looking to attract small to medium size groups to the region for meetings and incentive travels."
Tkach is optimistic about the return of business travel to the Traverse City area this year, explaining that TCT is anticipating growth in conference and group business.
"A lot of that growth potential is in what we consider the offseason or shoulder seasons," he adds. "So even though the winter activity might not be as strong this year compared to last, hopefully the reintroduction of higher group and conference volume will help offset that softer leisure travel."
The Case for Snow
When Tkach says "softer leisure travel," he's referring to the trickle down effect from the lack of snow, which is the base of much of the economic activity Up North during the winter months. Not only do visitors come for the ski hills and snowmobile trails, but so too do locals take advantage of the outdoor offerings, boosting local businesses that rely on winter sports and activities.
"We had a really good winter last year; it was extraordinary," Tkach says. "It's disappointing to see inconsistent snow this season thus far…my instincts tell me that we're falling behind because the snow has melted."
He adds that the weather can change at a moment's notice—don't we know it—and that the region is ready to welcome outdoor adventurers.
But the need for precipitation is real: "We are extremely dependent upon the snow," Tkach says. "We've got some really great ski hills, some great outdoor assets. For us to fully capitalize on our potential this season, we need that snow."
Overall, Powell and Tkach agree that this winter has promise, so long as the snow falls.
"[We see] strong visitation in winter due to the ski areas," notes Powell, referring to years past. "Boyne Mountain, The Highlands, and Nubs Nob continue to reinvest in winter mountain operations with new lifts, snowmaking, terrain expansion and providing additional winter amenities."
Air Travel on the Rise
While the absence of snow is a detriment to skiers, at least the runways at Traverse City's Cherry Capital Airport (TVC) have been clear. Inbound and outbound flights have been brisk and steady, according to Director Kevin Klein.
"2022 [was] a strong year, and we should finish out as our second or third best year ever," he says. "This will depend on how December's numbers turn out. We have returned stronger than most communities from the pandemic."
Locals play a big part in that success. Klein estimates that 46 percent of TVC travelers are local to northern Michigan—a number that jumps as high as 70 percent during parts of the first and fourth quarters of the year for holiday and warm climate travel. Visitor numbers spike, unsurprisingly, to nearly 60 percent in summer and early fall. (Data is based on Department of Transportation statistics for the point of origin associated with a ticket.) In 2018, the number of local travelers was approximately 227,000, and in 2021, it was 264,000.
2022 numbers are still pending, but that growth could be poised to continue. Over the next three months, both bookings and schedules for the airport's airlines are strong.
"United has added mainline aircraft to their lineup this first quarter, which has been a major upgrade of capacity compared to years past," says Klein. "Delta has adjusted schedules to also have mainline on their morning kickoff. Allegiant has brought in more capacity on the Florida routes during our spring break. Load factors are up on all carriers."
Will the looming recession put a dent in air travel? At this point, Klein feels hopeful, noting recent aircraft orders from United and that "Delta is also saying that bookings are strong and counterintuitive to what many are saying about recessionary trends."
Six direct flights will be available for the next two months out of TVC, including Delta flights to Detroit, American and United flights to Chicago, and Allegiant flights to Orlando, Tampa/St. Petersburg, and Punta Gorda, Florida. Starting on March 10, there will also be a direct flight to Phoenix.
Looking ahead a bit to June, a new carrier, Sun Country, will start direct flights to Minneapolis. As other airlines bring back their summer routes, that will mean five TVC airlines will offer direct flights to 17 nonstop destinations.
Like the visitor bureaus, TVC registered the drop in business traffic from the pandemic, but it is starting to come back online. "We are currently seeing strong leisure travel, with business travel regaining momentum," says Klein. "Business travel has been slow to return from the pandemic; however, the fourth quarter [was] strong with business travelers. We look forward to this trend continuing through 2023."
Photo courtesy of Traverse City Tourism.
Trending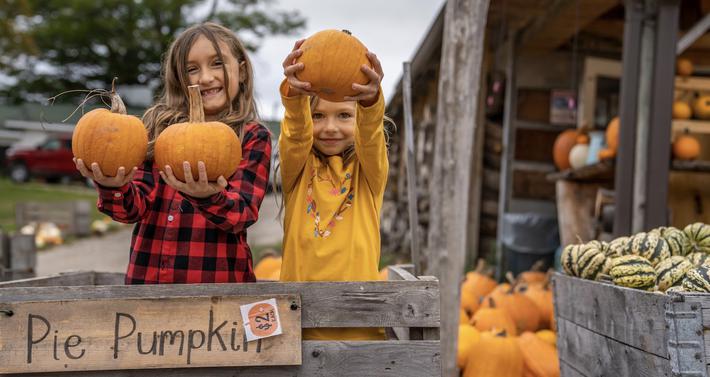 Seven Fall Festivals and Celebrations Around the North
If you ask us, it's impossible to beat the beauty of fall in northern Michigan. Vibrant-hued trees, glowing sunsets,...
Read More >>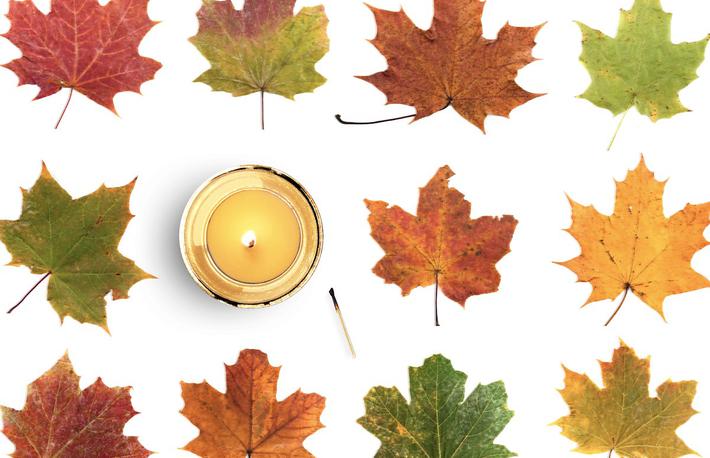 All the Scents of Fall
With the equinox behind us, it's time to go all in on autumn. Traverse City Candle Co. has done just that with their...
Read More >>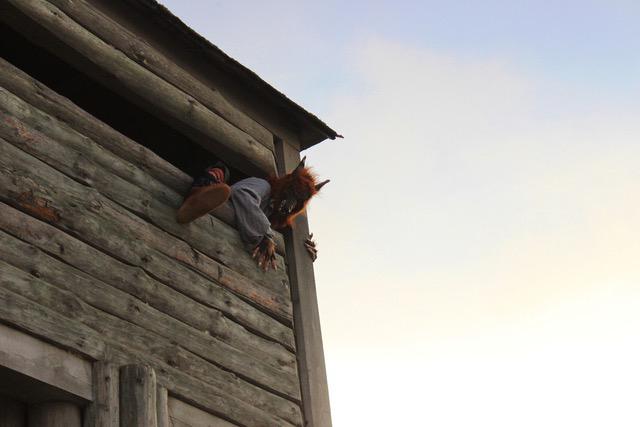 A Night at Fort Fright
This is not your typical haunted house or trail! Make your way through Fort Fright, an 18th-century fort and fur trading v...
Read More >>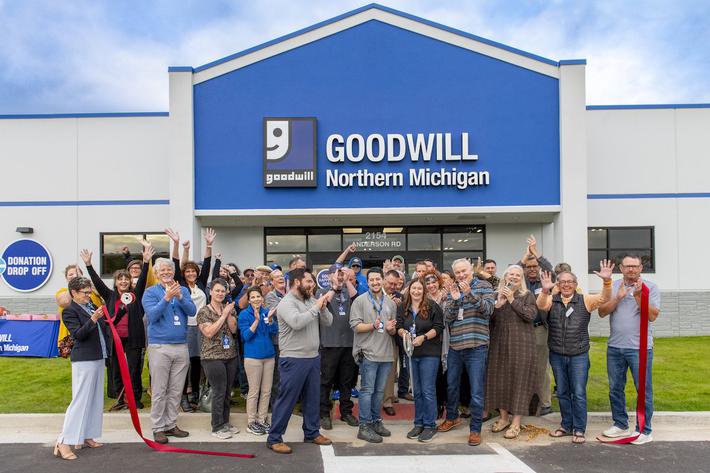 Goodwill Gets New Digs in Petoskey
This past week, Goodwill Northern Michigan opened a new Goodwill store in Petoskey at 2154 Anderson Rd., which replaces th...
Read More >>