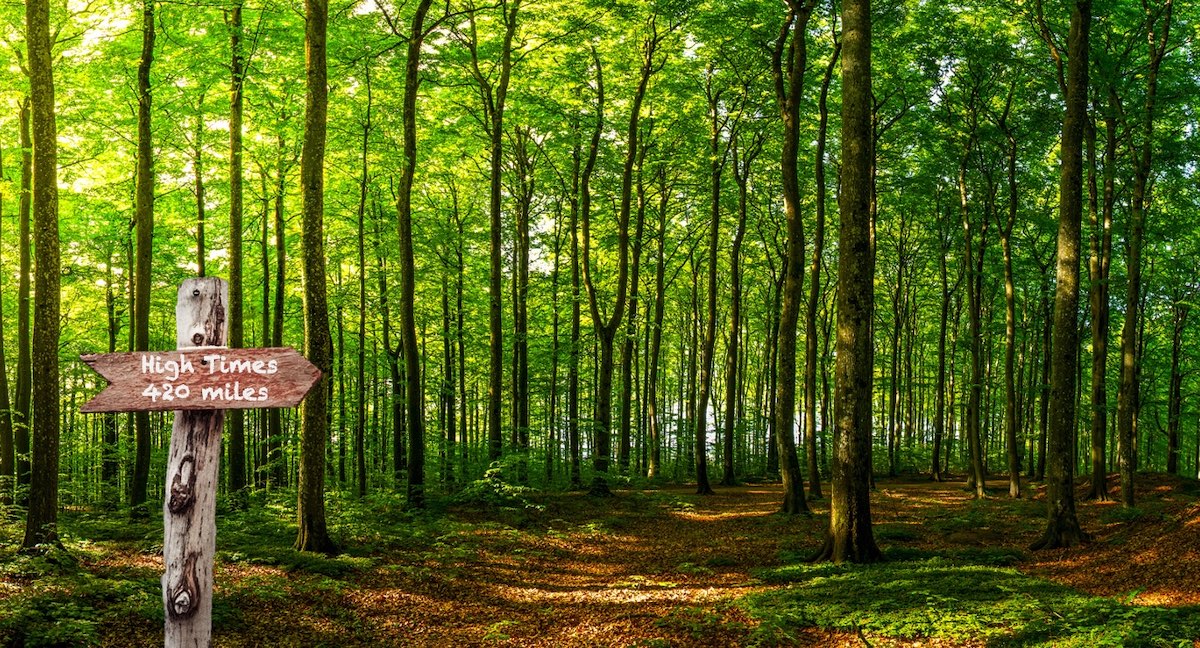 Will Travel for Weed: The Growth of Cannabis Tourism
Is canna tourism the next big thing for northern Michigan?
Each year, thousands of visitors flock to northern Michigan for our beaches, our wineries, our trout streams, and our Nordic ski trails…just to name a few.
But are they also coming for our cannabis?
Canna tourism has taken root in states like Colorado, Oregon, and California, where bud-minded visitors can take tours, attend events, and explore offerings at different dispensaries and consumption lounges. Those states have a few years of experience on us, but according to Brian Buchanan—director of tourism strategy for Dunegrass Co., a NoMi cannabis retailer with six locations in the region—the Michigan canna tourism scene is starting to grow.
"Around 30 percent of leisure travelers base their travel plans around where they can consume recreational cannabis," says Buchanan. "For towns in northern Michigan, that means that there are tourists that are picking their town or a town near them based on the availability of recreational marijuana."
Dunegrass has positioned their brand as "northern Michigan's cannabis outfitter," focusing not just on the products they sell in stores but the overall experience of visiting and exploring northern Michigan. In addition to talking up flower, prerolls, and edibles, their website features recommendations for beaches, biking, camping, dining, and nightlife.
"What we're trying to do at Dunegrass is … a holistic strategy to try to move the needle for a lot of these towns in northern Michigan and the Upper Peninsula to show them that cannabis can be a fantastic augment to the other tourism initiatives that they've already got," Buchanan explains.
A Joint Operation
To encourage NoMi communities to embrace canna tourism, Dunegrass has partnered up with local businesses, chambers of commerce, and destination marketing organizations like the West Michigan Tourism Association (WMTA).
"We're a very, very diverse marketing entity," says WMTA CEO and Executive Director Dan Sippel. "We do promote wineries and distilleries and breweries, and we've been doing that right since the beginning. … I see [canna tourism] as an extension of that."
Sippel says the WMTA website (wmta.org) has seen "an uptick" in people looking at pages featuring dispensaries and cannabis-friendly lodging. He points to cities like Muskegon and Marquette as models for getting cannabis tourism right and driving visitors to their area.
On the flip side, other cities aren't so quick to promote weed to their visitors. Traverse City Tourism's website, for example, returns zero results when you search for "marijuana" or "cannabis." (Of course, the city only gave the green light for recreational use last month, with 16 dispensaries set to open or add recreational offerings to their stores.)
Whitney Waara, chief operating officer of Traverse City Tourism (TCT), explains that the organization has been "a little bit slower on the promotional side because of federal rules," referring to the fact that cannabis use is still considered illegal at the national level.
"I could see this being one of those regions that does have the potential to attract a lot of cannabis tourism," Waara adds. "Whether or not Traverse City Tourism is promoting it or any other visitors bureaus are promoting it, I think it's bound to happen."
Waara says that TCT would be likely to consider future cannabis resources for visitors to share information like where to go to buy and consume cannabis, how to follow local rules, and what respectful consumption looks like.
In the meantime, Dunegrass is doing their own cannabis education for visitors.
"We designed a set of guidelines that we call the Responsible Cannabis Guide," Buchanan says. "It's on our website in our virtual visitors center there, [and] it has a lot of tips for consuming cannabis responsibly. The old adage always applies: go low and go slow."
He adds that these kinds of resources are especially helpful for new adopters of cannabis, as well as folks visiting from out of state who may not be familiar with a legal version of the product. Buchanan asserts that dispensaries and other cannabis businesses have a responsibility—and a golden opportunity—to sell the right product to the right person for a positive experience that keeps customers coming back.
"You wouldn't go to a bar and ask the bartender for a recommendation, and they just give you a shot of Everclear," he says with a laugh. "So asking those questions—what type of effects are you looking for, what activity [are you] going to do after you consume this product—can help guide a budtender … to help that customer get the product that's going to best match what they're looking for."
Wine and Weed
When it comes to the larger question of canna tourism, Buchanan says there's a great blueprint for what safe, fun, and educational cannabis experiences can look like thanks to northern Michigan's wine scene.
"The wine industry around Traverse City is really a model for how I think that cannabis operators could be doing things," he says. "You've got either a tour operator—or, in our case, Dunegrass as a retailer—putting together these curated experiences."
He mentions how cannabis can pair well with food, just like wine and beer, and that behind-the-scenes tours of cannabis facilities can offer a similar educational vibe to learning about the winemaking process for curious visitors.
Andrew McFarlane, founder of the Michigan Cannabis Trail, agrees that wine and cannabis have a lot in common…perhaps because he led the Leelanau Wine Trail for the better part of a decade.
"The markets are really similar," McFarlane says. "Learning how to drive tourism traffic using wine makes driving it using cannabis make so much sense."
He says that people come from all over the country for northern Michigan wineries, and the cannabis industry could create the same pull. For McFarlane, this doesn't necessarily mean cannabis festivals or big parties; he says private, small events about cannabis appreciation are often the way to go. (Think: a wine-tasting dinner as compared to a wine festival.)
McFarlane's Michigan Cannabis Trail is designed to help visitors "get the most out of legal marijuana in the Great Lakes State," and covers all areas of the state, highlighting major cities like Detroit, Ann Arbor, Grand Rapids, Kalamazoo, Flint, Bay City, Lansing, and Traverse City along with the Upper Peninsula. The website (michigancannbistrail.com) includes lodging options, dispensaries, news, an event calendar, and other cannabis-related experiences in Michigan.
High Times
Speaking of events, they're on the rise. Whether it's an age-old tradition like Hash Bash in Ann Arbor, a cannabis industry expo, or the Freshwater Music Festival in Baldwin (June 3, hosted by Fresh Water Cannabis Co. and featuring Michigan musicians), the summer calendar is filling up with more events than ever before.
Tom Beller, founder of Real Leaf Solutions, is part of this swell of activity. Beller got his start as a caregiver and medical cultivator in Kalkaska before becoming the first person in the state to get his license as a marijuana event organizer. Like McFarlane and Buchanan, he sees cannabis experiences and events much like ones that are themed around alcohol—it's simply a different product.
"We're seeing a huge shift in people's response to [cannabis] events," Beller says. "There are a lot of people that like the option of cannabis, instead of alcohol. … We're seeing more and more people with that kind of attitude, and the response to a lot of the events that we have coming up this summer is an indicator that it's going to continue to grow and drive tourism."
He highlights Hoxeyville, the Americana and roots music festival held in August in the Manistee National Forest; CannaBash, a festival featuring marijuana vendors, food trucks, and live music in Muskegon; and the Summer's End Smoke Out across the bridge in Republic as examples of successful events.
For Beller, these events stand out because they are well organized, offer curated experiences, and are done compliantly and cooperatively with supportive municipalities and businesses. The goal—beyond a well-attended festival—is that visitors will also stay in the area, eat at restaurants, shop at stores, and otherwise participate in the local economy.
(According to Buchanan, there's a clear financial benefit for canna tourism; for every $1 a tourist spends at a dispensary, $2.80 is then spent at other local stores, restaurants, and attractions.)
Still, convincing leaders about the benefits for the community can be a challenge, and Beller says many municipalities are hesitant to bring cannabis events to town because of the stigmas still surrounding marijuana. He's hopeful that those who do take the plunge can help pave the way for more cities opting in with an open mind.
He adds that he isn't a proponent of over-commercializing cannabis or having a hash bash every weekend across the state.
"We're specific on who we want to work with in order to do these things because of the regulation involved and our license being at stake," Beller says, explaining that Real Leaf Solutions is looking at only four or five events this year.
A Dope Place to Stay
So, when cannabis events do happen, the natural next step for enthusiasts is finding cannabis-friendly lodging. As with cigarettes, it is illegal to smoke marijuana in public places, with the exception of permitted cannabis events. Many hotels, especially chains, don't even allow cannabis use in designated smoking areas.
Offering a welcoming space for cannabis users was the motivation for Mark Dragovich to open Haven, a cannabis-friendly campground in Kalkaska. Dragovich is a 15-year veteran of the cannabis industry, and after deciding not to pursue a commercial hemp business last year, he put his 43 acres to use as a campground. Haven has 33 rustic campsites, yurts, a dog-walk area, and coming soon, cabins built from recycled construction materials.
"The cannabis industry has exploded here in Michigan, but the hotels, motels, and places to stay have not kept up with the law changes," he says. "There's still no cannabis smoking in the facilities usually, so we tried to provide a safe space for cannabis users to come and enjoy northern Michigan."
The campground operates from May through November—depending on the weather—and Dragovich says this year he plans to also utilize the space as a live music venue. Because of its Kalkaska location, Haven is close to multiple dispensaries, the Kalkushka consumption lounge, and plenty of outdoor adventures.
Dragovich says he's excited about the 2023 season, in large part because of the atmosphere at Haven when guests arrive.
"It was really nice to see people walking around the camp smoking a joint, smoking a bowl, and not having to hide it," he says. "Campers have found the convenience of it and eliminating the stigma allows for a better camping experience."
McFarlane expresses a similar sentiment when describing his stay in a cannabis-friendly tiny house in Holland. "It was just really nice," he says of the experience. "And it's nice not to feel like you're a criminal when you're not a criminal."
Ready to Grow
While all the folks we talked to agreed there is plenty of momentum across the state for canna tourism, they also agree that the biggest hurdle toward the industry taking off is the lingering stigma attached to marijuana.
"[Cannabis] is kind of a mysterious thing, especially after whatever it was—almost 100 years—of propaganda. You know, it's a hard sell for a lot of people," McFarlane admits.
Buchanan agrees that the long history of prohibition occasionally makes integrating cannabis events and canna tourism into a community an uphill battle. But he isn't without hope. "When you expose that stigma to data, to hard data, it disappears," he says.
Negative public perception was compounded by the pandemic, which—as it did with many blossoming and booming industries—put a damper on just how much canna tourism could grow between March 2020 and today.
"I think [the pandemic] put us 16-18 months behind where we probably could be if COVID had not happened in regards to tourism," Buchanan says.
Even still, McFarlane feels the future is bright. "I think that our tourist product has a huge amount to offer," he concludes. "We're definitely well poised for growth—if we do it smartly."
Trending
Pronouns 101
My first assignment in an online graduate-level class was to provide information about my background, including my pronoun...
Read More >>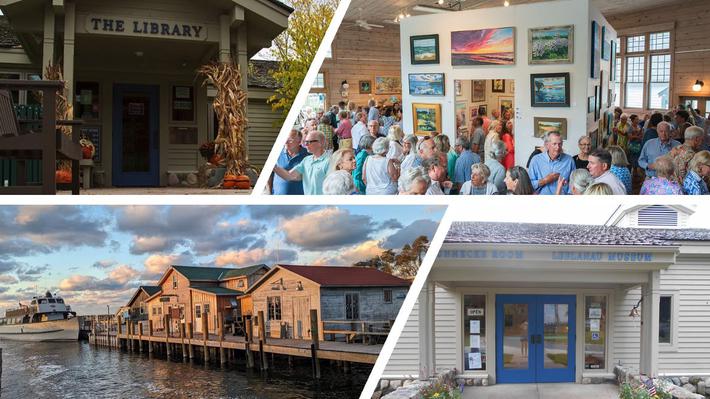 Collaboration Is the Name of the Game
How long does it take to create a cultural center? As few as three years, or as many as 170. Sometimes both. The organiza...
Read More >>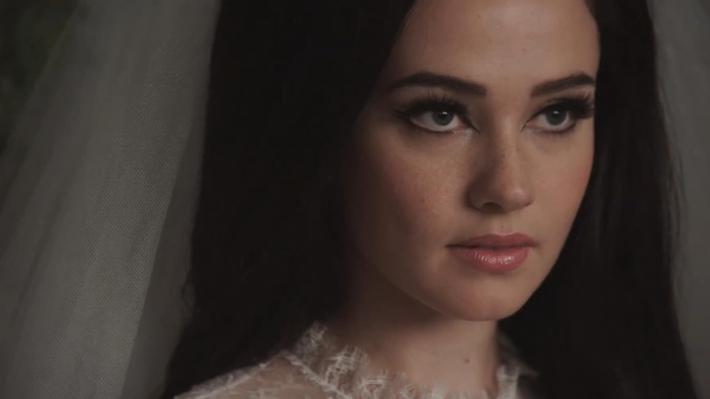 Film Review: Priscilla
While you will certainly be mesmerized by the haunting lead performance from newcomer Cailee Spaeny—and be impressed...
Read More >>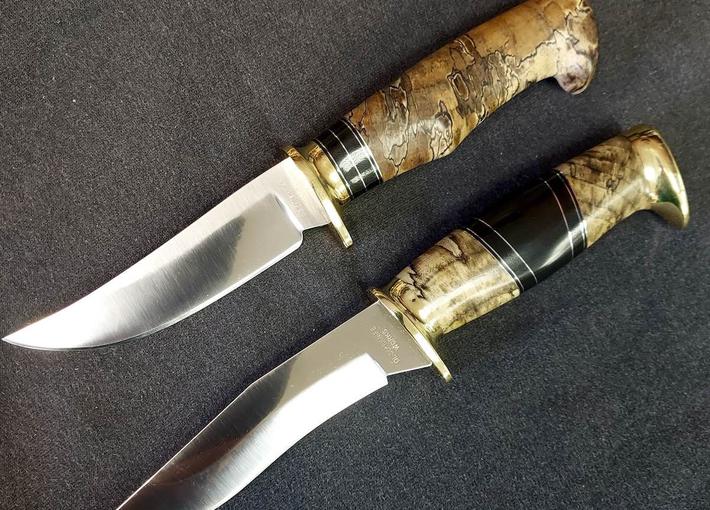 Bespoke Blades
What do you do with a battered ice skate, an old rubber puck, a cracked hockey stick, and a gob of tape? Pitch 'em, ...
Read More >>