The Latest on the Region's Wine Scene
So many wines, so little time. Each year brings new vintages, new styles, new tasting rooms and events, even new grapes. With some four dozen wineries scattered around the region, how do you keep up with what's new and exciting?
For starters, the Old Mission Peninsula Wineries and Leelanau Peninsula Wines have teamed up to become the Traverse Wine Coast. The combined trails have also partnered with Traverse City Tourism to expand the region's presence in other areas. Traverse Wine Coast is the exclusive provider at Hour Detroit events (the Detroit-area lifestyle magazine), and it is sponsoring the VIP section of The Smooth Jazz Fete in Lansing.
Lorri Hathaway, the executive director at Leelanau Peninsula Wines and Traverse Wine Coast, said the region is continuing to experiment with different grape varieties and wines. "We are seeking many new varietals and an increase in varietals," she said, "for example, Grüner Veltliner, Sauvignon Blanc, and Pinot Blanc."
As for the wineries, the offerings are as unique as the settings. You can travel from Benzie County (St. Ambrose Cellars) to Harbor Springs (Pond Hill Farm and Harbor Springs Winery). For the patriotic, there's reds, whites, and even blu (Blustone Vineyard in Lake Leelanau). Here are some highlights from individual wineries:
Brys Estate, Old Mission
New this year is the Estate Tour and Tasting, a.k.a. the Wine Wagon Tour. The two-hour tour on an open-sided electric shuttle traverses the entire estate, with a light picnic lunch at the Secret Garden. Oh, and seven wine samples. Hospitality Manager Taylor Lopiccolo said they started the Secret Garden a few years ago because the area was too low to grow grapes. "So we planted lavender, flowers, strawberries and blueberries," she said. It's also the second season for Frosé, the frozen slushy version of Brys Estate's rosé wine.
Black Star Farms, Suttons Bay and Old Mission
The winery turns 20 this year, so from July 23 through July 28 it is inviting people to celebrate with a variety of events, some free and some ticketed. Many of the events are also new, such as wine cocktail classes, the family BBQ, a trail hike led by the innkeeper, seafood paella, and vertical wine tastings. Black Star Farms began offering sunrise yoga in the vines two years ago and is now expanding that to include yoga experiences for Inn guests during their stay. The seafood paella is also being offered Wednesdays, and the culinary team is also taking its Harvest Dinners to the top of the vineyard for the first time in July and August. Oh, and Black Star just planted 4,800 more vines.
Mari Vineyards, Old Mission (pictured)
Mari celebrates its second anniversary this month, and it's second summer promises to be a doozy. Level One certified sommelier Beryl Striewski will offer deconstructed tasting classes throughout the summer. Attendees will participate in a blind, deconstructed tasting of several Mari Vineyards wines, learning what to look for in wines, from flavor components to colors, new ways to describe tastes and scents, and how to use all this information to make an informed decision about what you're enjoying.
Other events continuing through the summer are the book club Read Between the Wines and sunrise yoga. You can also catch tunes by area musicians and join in at open mic nights.
Bowers Harbor Wines, Old Mission
Bowers Harbor is releasing four new wines, including Big Paw, a 2017 unwooded chardonnay, and Heads or Tailles, a blanc de noir.
Amoritas Vineyards, Lake Leelanau
The Wine Club Launch Party is taking place July 6. "We just started the wine club," said Matt Goodell, the COO. He also noted the winery is also releasing new wines and within the next few weeks it will release several new flavors of ciders.
Chateau Grand Traverse, Old Mission
Like most other wineries, the Chateau is getting ready to showcase its 2017 wines, including the Pinot Noir Rosé Vin Gris, which will be the first out of the gate. In the meantime, Chateau Grand Traverse has just finished its 2018 Cherry Festival Wine, a white wine and cherry wine combo. "We've been doing it for 22 years," said Megan Molloy, the winery's marketing coordinator. Next up is its 2016 ice wine, which Molly said the winery will introduce later this summer.
Peninsula Cellars, Old Mission
Peninsula Cellars recently launched The Honor Roll Wine Club. Benefits include complimentary tasting, invitation-only Honor Roll Ceremony, and more. Also new this year is a selection of ciders, with several rotating flavors on tap. They are all made from estate-grown apples on the Kroupa Farm. For those who aren't nearby, Peninsula Cellars has expanded its shipping to 38 states.
The winery has also been working on historical preservation of its building. The tasting room was originally built in 1896 as a schoolhouse.
Castle Farms, Charlevoix
This year sees the debut of the 1918 Cellars tasting room in the Queen's Tavern. The facility began making its private label wines available for events held at the Castle last year, but as of Memorial Day 2018 visitors can enjoy samples at the tasting room and can purchase bottles of any of Castle Farms' eight different wines.
2 Lads, Old Mission
Operations Manager Mike Hunter said the company is revisiting its tasting methodology. "Starting in mid-July, we are making a fairly significant change to the way our tasting room operates. We're going from a bar tasting, where you'd have 15 to 20 minutes, to a seated model with 25 to 30 minutes. That gives you more time to interact, have a better and deeper conversation, a richer experience," he said. Hunter said seating people around a table and engaging fewer at the bar will make the tasting more personalized. "It's almost a restaurant-esque style," he said.
The change doesn't come without challenges. Hunter said the winery will use OpenTable.com to book parties and manage the program. He said the wait times won't be any longer, but patrons can now make reservations online. "We've been talking about this for years. Now we're confident we can implement it," he said.
Chateau Chantal, Old Mission
The winery is offering its "Quaff and Nosh" matching wines with so-called "light Eurofare." It includes six wines, six food pairings, and as it says, "one incredible memory." And it's not new, but noteworthy: This is the 25th year for Jazz at Sunset, Thursday nights with Jeff Haas and friends.
Pond Hill Farm and Harbor Springs Winery, Harbor Springs
One of the northernmost of the region's wineries offers reasons to take the trip, from beverages (it also operates a brewery) and food to a farm market and trails through the surrounding countryside. Owner Jimmy Spencer cited two new beverages, Lake View Rosé and Somerset Cider. The former is from one of the farm's newest vineyards, which just began producing fruit last year; the latter is a grape wine/apple cider. Both offer great summertime refreshment, according to Spencer.
Other new news includes the addition of more trails for biking or hiking and new beers on tap. "We have some new elements to the playground, new animals, and expanded the beer garden and the trails. We have new brewing equipment and some new fun beers. We have six-plus miles of trails. People come here and have some food, explore, and make a day of it," Spencer said.
Royal Farms, Ellsworth
The farm market/cidery/winery is once again showcasing its grounds for wine and yoga, with Vino and Vinyasa on the hill. "We tried it last year for the first time and are offering a new version this year," said vintner Sara McGuire. One version will include a farm-to-table luncheon, while another will be offered at sunset. For dates and further information, McGuire said to go to the Royal Farms website under Events. She said Royal Farms is also releasing new vintages and some new cider flavors, including Caramel Apple. "I don't' know anyone else who has that. Cider is a growing trend and we're excited about our hard ciders. We're growing our own grapes, apples, and cherries," she said.
Trending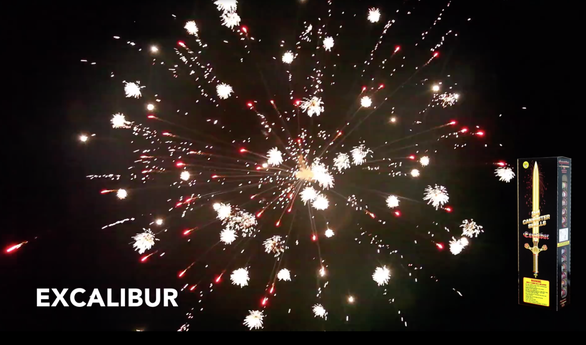 Big Boom Time for Home Fireworks
With social distancing sidelining most of the region's large fireworks shows, many enthusiasts are turning to their ...
Read More >>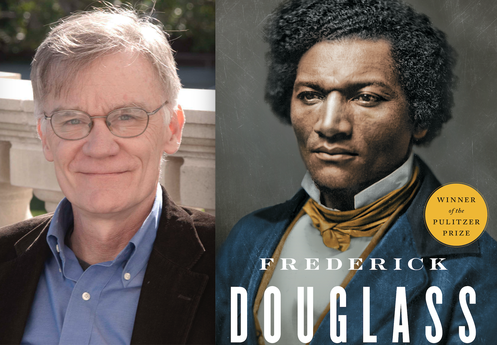 Required July 4 Reading: "Frederick Douglass: Prophet of Freedom"
Pulitzer Prize-winner David W. Blight will be the featured guest at the National Writers Series' online event 7pm Ju...
Read More >>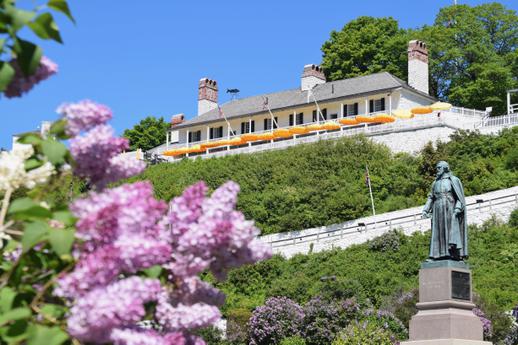 Mackinac Island, After the Shutdown
Mackinac Island — the four-square-mile spot Condé Nast readers named one of the best islands in the U.S. and ...
Read More >>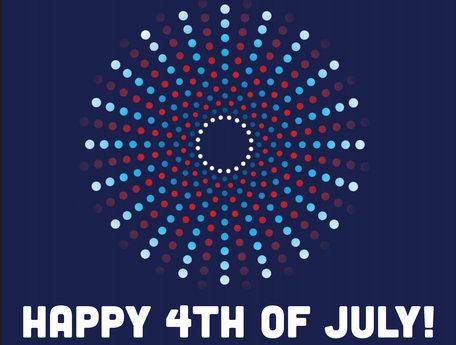 Events Around the North
As the COVID-19 pandemic forestalls festivals and large-scale gatherings, traditional Independence Day festivities have be...
Read More >>
↑