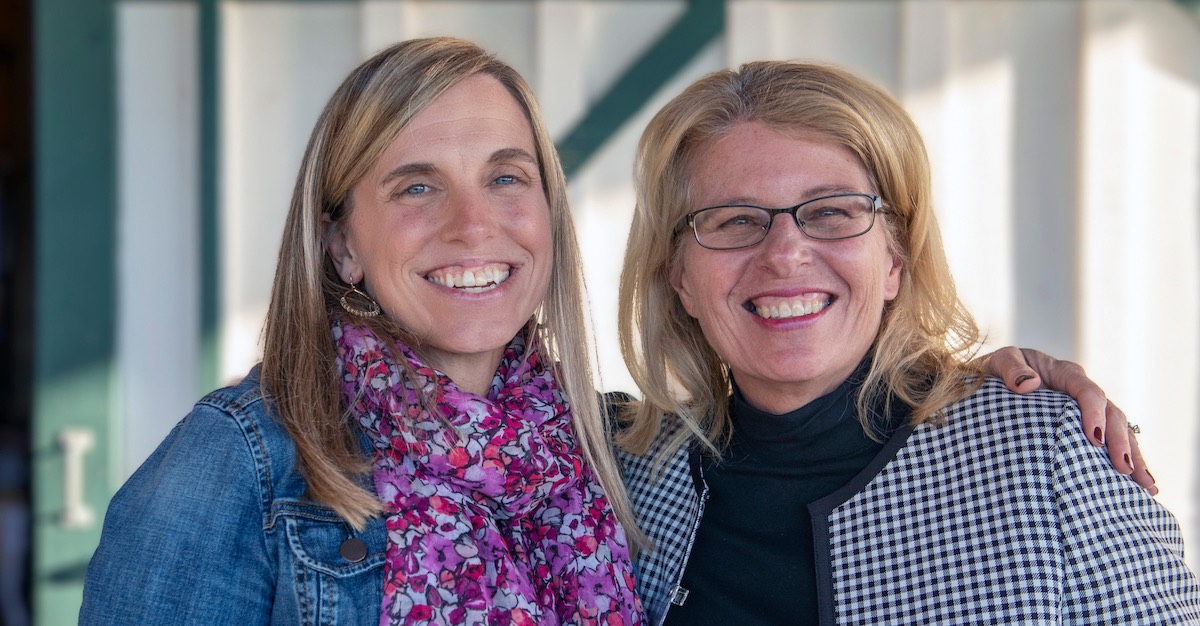 Wing Women: Beside Every Great Woman Is Another Great Woman
The friends, colleagues, and mentors who inspire local female leaders
Friends. Mentors. Colleagues. Sisters, moms, and cousins. No woman is an island, and this week we're celebrating the wing women who help us become our best selves at work, at home, and in our communities.
We asked several NoMi women in leadership who their wing woman is—the person who is by their side and always has their back—and the unanimous opinion was that it's hard to choose just one! Read on to see who inspires them, motivates them, and offers a listening ear for challenges big and small.
Tifini McClyde-Blythe
Associate Vice President of Human Resources at Interlochen Center for the Arts
I feel truly blessed to have a group of amazing women that I consider my wing women. Each of these women have been my closest friend, biggest champion, confidant, and mentor to help me through my ups and downs professionally and personally. It was really hard to pick one, but I am going to highlight my wing woman who recently visited Traverse City to conduct board training for Interlochen Center for the Arts: Charlotte Westerhaus-Renfrow.
Charlotte and I met through a mutual friend. When we first met, it felt like we'd known each other forever. I was at a crossroads regarding going back to school for my masters degree. We talked about balancing life as a wife, mother, executive leader, and my own business while adding the pursuit of a master degree to my plate. Once I started my masters program, Charlotte was one of my many lifelines that helped keep me focused to complete my degree despite curveballs that were hurled at me. She was my sounding board when I decided to change jobs, which led me to northern Michigan, and mentor in dealing with some of the challenges of being in northern Michigan.
Charlotte Westerhaus-Renfrow has a lengthy list of professional achievements in her career, but what I personally love most about her is that she identifies as a person first. Charlotte looks for commonalities with everyone she meets and sees her greatest accomplishment as her family. There aren't enough words for me to express how much I love and appreciate Charlotte.
Julie Clark
Chief Executive Officer of TART Trails
I first met Jean Derenzy when we started planning for the last leg of the Boardman Lake Loop. We kept at it for more than 10 years. I admire Jean's drive, creativity, and pure gumption. She's someone I know I can turn to when I need a sounding board, a new line of thinking, or just a good smack of reality. Jean has helped me learn to lean in and listen more and keep working to find solutions. She's wicked smart and generous with her time and talent. And she always knows just the right time for a good bourbon or glass of red wine.
Holly T. Bird
Co-Executive Director of Title Track, Attorney, and TCAPS Board of Education Trustee
My wing women are undoubtedly my sheroes, mentors, colleagues, and friends that I call family: Gini and Rev. Wendy von Courter hold those rare places in my life. Gini is a world-renowned LinkedIn Learning instructor, author, Unitarian Universalist leader, human rights and water activist, and farmer. Rev. Wendy is a semi-retired Unitarian Universalist minister, teacher, human rights and water activist, and farmer.
Our friendship began when working on election GOTV activities and expanded into a plethora of shared interests and avocations. They are the people I turn to for guidance, honesty, support, and faith, on top of the fun we have getting into good trouble. I am truly blessed to have these two humans in my life and know that with them alongside me, I can do almost anything. I thank them both from the bottom of my heart (Ny'tra!).
Christine Nefcy
Chief Medical Officer at Munson Healthcare
My wing woman at work is my colleague and friend, Laura Glenn. She thinks about things differently than I do, often comes from a different perspective, and is as straightforward as I am, so she offers sound advice and isn't afraid to push back when I need it. Also, she's always up for an Old Fashioned and some girl talk!
Chris MacInnes
President of Crystal Mountain Resort
There are many extraordinary women I could consider a wing woman throughout my life, but one of the first people who I really felt support, guidance, and connection with would be Dorothy "Dotty" Hall. She's a retired St. Lawrence University coach who was recently inducted into Intercollegiate Women's Lacrosse Coaches Association Hall of Fame.
I was a sophomore at St. Lawrence University when Dotty joined the coaching staff. That fall, she helped us with pre-season ski team training, though she was not officially our coach. We loved it because she made practice FUN! As a team, and with Dotty, we bonded. Sportswriter Frank Deford described Coach Hall to a tee: "Great coaches don't just teach skills; they prepare people to lead."
Dotty paved the way for many coaches and student-athletes, but her impact extended far beyond athletic training. People wanted to work, play, and learn with her, not only because she knew her stuff, but because she made you feel confident. Believing in oneself is a fundamental quality of leadership…and it's the most precious gift one can give to another.
Diana Fairbanks
Associate Vice President of Public Relations, Marketing and Communications at Northwestern Michigan College
Female relationships are essential to me. Each woman in my life has unique experience and expertise of incredible value. I love learning from each of them! I also try to be a good mentor, sponsor, and friend in return. We really look out for each other in Traverse City!
One woman in particular who is a wing woman to so many of us is the incomparable Bonnie Alfonso. She is tough and generous. She will tell it like it is, and tell you how it could be. When Bonnie has your back, nothing can stop you. She won't allow it!
Trending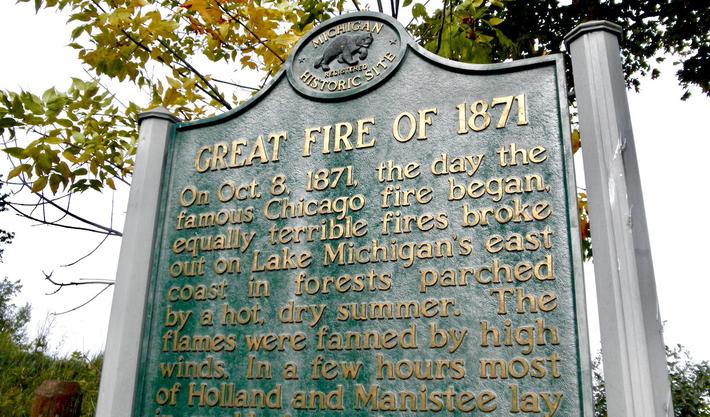 Histories and Mysteries: The Great Michigan Fire
Every schoolchild knows the tale of how Mrs. O'Leary's cow (supposedly) kicked over a lantern in a Chicago bar...
Read More >>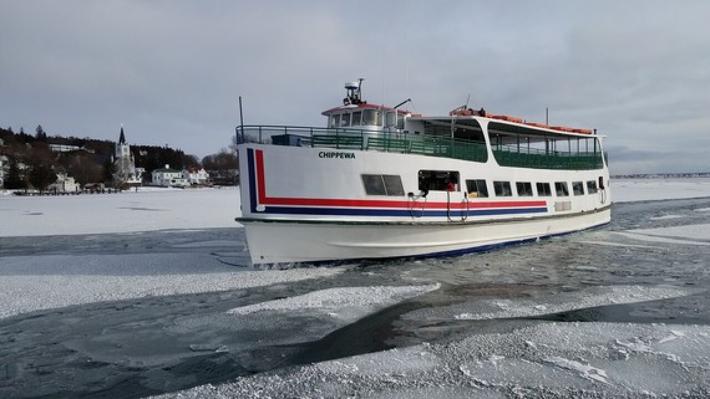 Electric Ferry Service
Mackinac Island ferries cruise back and forth across the Straits dozens of times per day in the high season, carrying as m...
Read More >>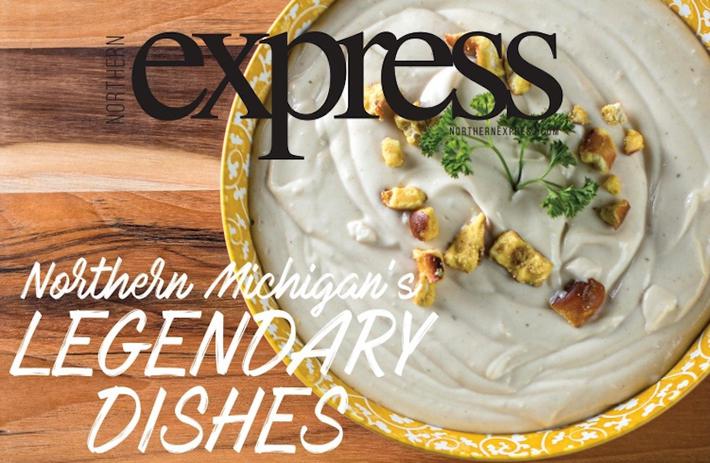 What's Your Favorite Meal in NoMi?
Northern Express is gearing up for our Spring Restaurant Guide, and that means it's time to feature five more amazin...
Read More >>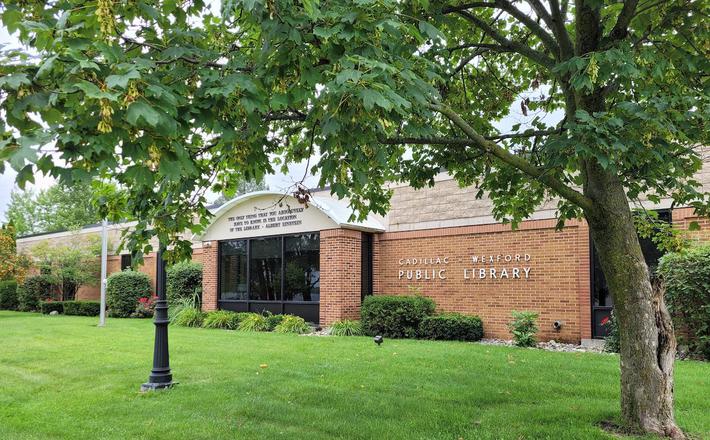 An Indiana Jones Adventure
It's our Histories & Mysteries issue, and what could bring those two things together more perfectly than an Indi...
Read More >>