Winter Festival Madness!
The best way to prevent cabin fever in the coming months? Plan to hit up some of the North's weird, wild, or just plain wonderful winter fests. We've assembled a few of our favorites — and a singular must-see event at each. All you've got to do is pencil in the dates, bundle up, and be ready to make some only-Up-North memories.

WINTERFEST
Mackinaw City, Jan. 17–19
Embrace the great outdoors at Mackinaw City's winter extravaganza. Stroll the city chasing the odds as part of the fest's Poker Walk; sign up for the ice fishing contest at quaint Paradise Lake; check out the surprisingly colorful snow sculptures (food coloring for the win!), and then pop inside to warm up in the best wintery way we know — by trying out the various sweet, spicy, and even savory concoctions at the annual Chili Cookoff.
You've Gotta: Catch (or participate in!) the Outhouse Races — yup, that kind of outhouse. Each "mobile outhouse" has to be outfitted with the necessities (including TP), and you can watch hilarity ensue as they're pushed across the ice in a funny and faster-than-you-might-expect competition.
More Info: www.mackinawcity.net

SHADOWFEST
Charlevoix, Feb. 1
Charlevoix is tackling the darkness of winter head-on with its very own Groundhog Day celebration. Get your fill of soup at the Soup Contest, chase that down with a brew or cocktail after you take a turn at Giant Jenga and a horse-drawn carriage ride through downotow, and then head either inside (for a free family-friendly movie at the Charlevoix Cinema III) or outdoors to take part in the Mt. McSauba sledding setup in East Park. In the early evening, put your dancing shoes on for some live music from Sleeping Gypsies, a four-piece local band set to deliver what's billed as a "rollicking yet classy" live performance (4pm–6pm in the main event tent.)
You've Gotta: Get a photo with the official Charlevoix groundhog! Photo ops will be happening with both the groundhog and "Northern Michigan's favorite weatherman," Joe Charlevoix, at noon, also in the main event tent.
More Info: charlevoixshadowfest.com
WINTER CARNIVAL
Petoskey, Feb. 14–15
Now in its 92nd year, Petoskey's Winter Carnival is unveiling frozen fun for every age and temperature preference. Cold-weather fans can check out the display of ice sculptures on downtown sidewalks and throughout Pennsylvania Park, a fun cardboard sled challenge, a ghost walk through some of Petoskey's historical locations (for shivers both temperature and story-related; local historian Chris Struble has the facts on everything from mobster dealings to prohibition plots), and ice skating. For those who want a warmup here and there, there's a progressive dinner and lots of great sales throughout the city.
You've Gotta: Watch a competition among experts in the city's own winter sport — "bump jumping" — where locals and visitors ride the most unconventional of … sleds? Skis? You decide! ... down the Winter Sports Park's sledding slope.
More Info: www.petoskeydowntown.com
CHOCOLATE COVERED BOYNE
Boyne City, Feb. 14–15
Two full days of all things chocolate? Count us in. That's the idea behind Chocolate Covered Boyne, a festival perfectly timed to coincide with Valentine's Weekend. Deals abound throughout downtown Boyne City, with loads of coupons offered alongside chocolate treats. The Boyne City Library will be offering "Snowy Day Storytime" with snow exploration stations for kids. A chili cookoff to benefit the Boyne Area Free Clinic will be happening at Boyne Hardware (where there will also be great deals on sleds!). Coldwell Banker will be offering up free hot chocolate. And Stiggs Kitchen will be hosting a dessert contest on Saturday. What's not to love?
You've Gotta: Eat a lot of chocolate. Sweet!
More information: www.visitboynecitymichigan.com
ALPENFROST
Gaylord, Feb. 15
Celebrating "the heart of the winter season" in the snowbelt city of Gaylord, the ninth annual Alpenfrost kicks off with the Frosty 5K, an outdoor run for the most hearty of exercise enthusiasts. The full schedule of events will be announced as the fest gets closer, but you'll most likely see the return of popular features like ice skating, the soup cookoff, carnival rides, a bonfire with hot cocoa, and S'Mores on the lawn of Gaylord's landmark courthouse.
You've Gotta: Wrap up the fest in the most tranquil way possible — by participating in the moonlit snowshoe hike through the picturesque grounds of Otsego Resort.
More Info: www.gaylordalpenfrost.com

SNO-BLAST
East Jordan, Feb. 21–22
Presided over by the "Belle of the Blizzard" and the "Winter Knight" — Sno-Blast's versions of a festival queen and king — this event would do Anna and Elsa of Arendelle proud. Live like your favorite Frozen princesses and amble amid ornate Sno-Sculptures — or channel Kristof's sleigh-driving skills and attend the Blessing of the Sleds before zipping off on your own snowmobile (or rented sled — google "Snowmobile rental East Jordan" for shops) some breathtaking scenery on the local trails, then head on back into town for some hearty Mexican fare at the community taco dinner.
You've Gotta: Take a step back in time at the Antique Snowmobile Show, where you can check out quirky vintage sleds and imagine what it would've been like traversing northern Michigan's icy byways back in the day.
More Info: www.ejchamber.org

Trending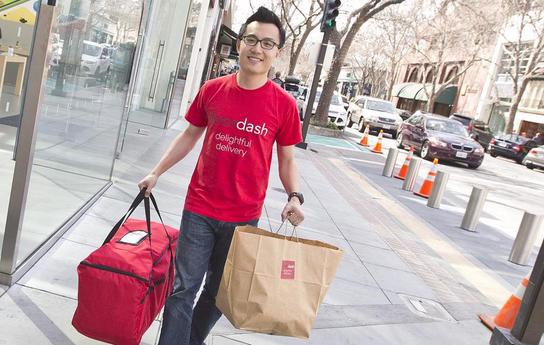 Could Delivery Save NoMi Eateries?
What was once the exclusive province of pizza and sandwich joints has become a means for some restaurants to thrive. But e...
Read More >>
What You Are Voting For?
After voting straight Republican for 36 years, from 1971 through 2007, I have been an Independent since 2008, studying and...
Read More >>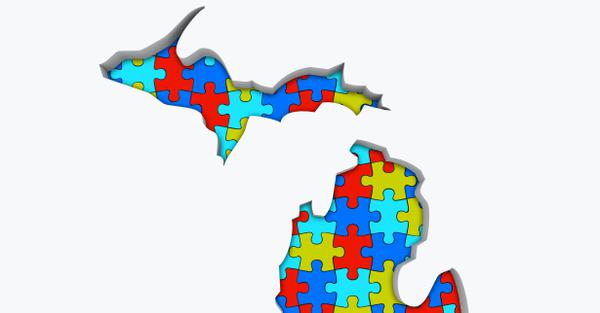 The Democracy Lottery
Mary Burget, a retired Northwest Michigan College math instructor, thought her math skills might be useful in redrawing Mi...
Read More >>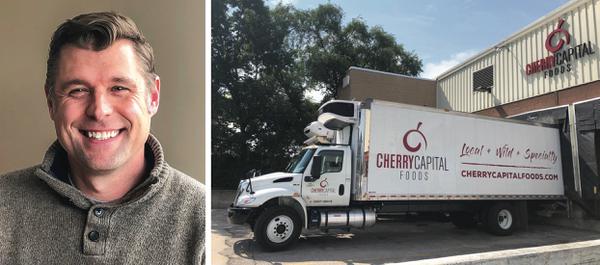 Forged In Fire
As the new managing director for Traverse City's Tamarack Holdings, Michael Lahti is helping to lead a company that ...
Read More >>
↑