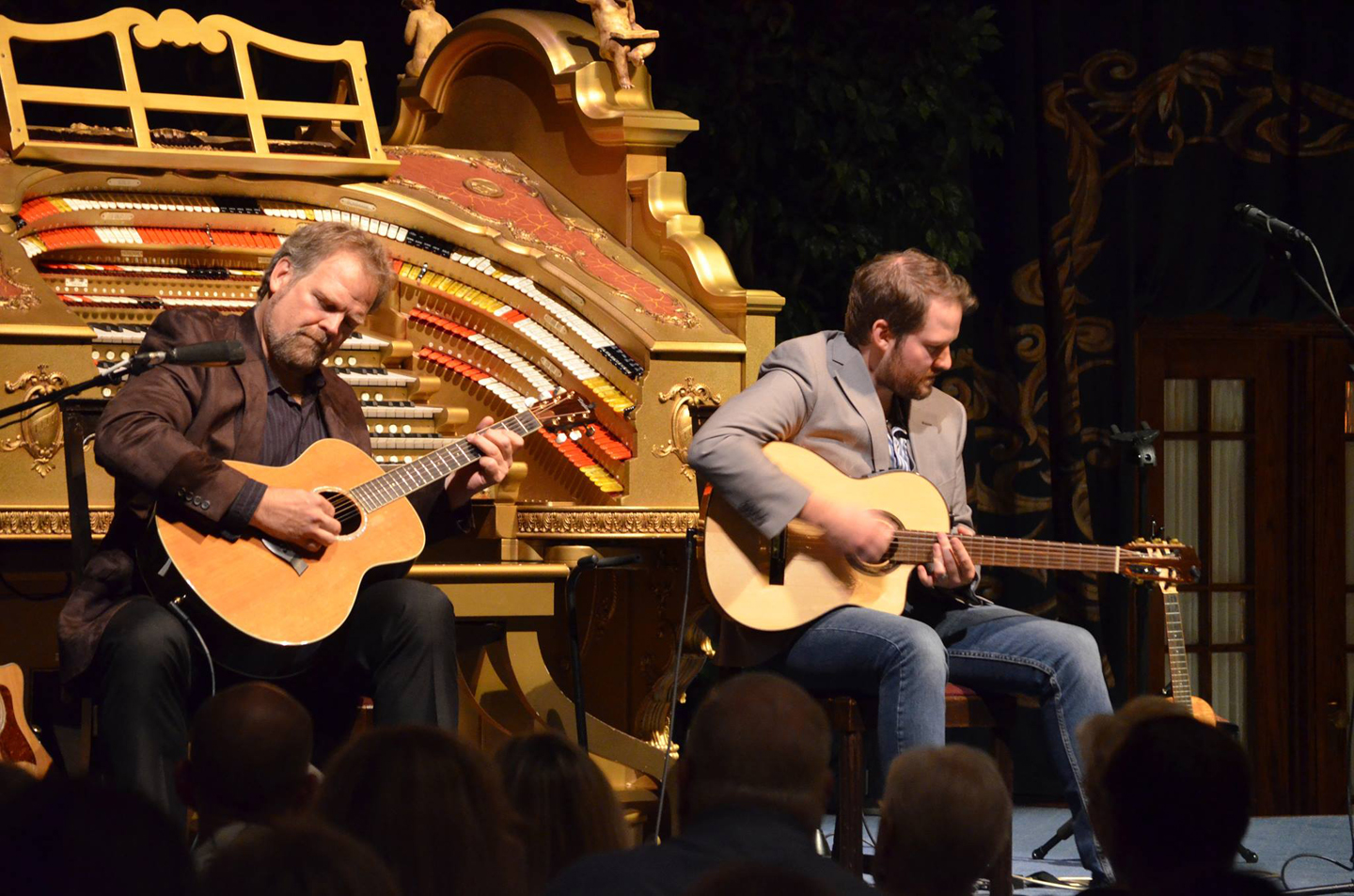 With the Band?
If your hearts are set on live music for your wedding, read this first.
The flowers. The dress. The cake. And, oh, the music. All the elements of a wedding and reception are important, but oftimes it's the lattermost that gets the most attention and offers the most variables. String quartet? Pianist? Rock band? Polka band?
While DJs are still a popular alternative for receptions, the energy of a top-flight band is hard to replicate. David Chown has played hundreds of weddings and receptions over the years, with his previous band the Lookout Cats and now with various groups featuring his longtime vocalist partner, Miriam Pico. He said what clients want depends on the individuals and the clients, but typically it's a mixed bag. He offers what he calls "a variety of styles — swing and Sinatra to classic rock, disco and Motown. We are not a Top 40 band. We don't attempt to stay up on the latest music," he said.
Neither do Jerry and Ryan Younce. The Younce Guitar Duo (pictured above) has performed across the state, including at a number of weddings and receptions. While they are sometimes aided and abetted by a percussionist or bassist, the bulk of the music comes from the 12 strings of the father and son duo.
Jerry said their instrumental-only music is most often used during a cocktail hour but sometimes it's for the entire evening. "We like when the bride and groom are looking for us — the Younce Guitar Duo — not just something to fill a space," he said. "We don't try to put a band together for dancing. That's not what we do."
But they will rearrange familiar fare in a manner that suits both the music and their approach. "Most Beatles songs we can do. We once did a whole Beatles show," Younce said. And it's not just the Fab Four. "We did a Led Zeppelin wedding on Lake Charlevoix. I wasn't listening to that music as a kid, yet I delved into it and found some nuggets, some nice melodies." Changing up power chords to jazzy harmonies, the two satisfied their clients and themselves.
While there are a number of bands that travel from downstate, that can also drive up costs. While most all the musicians contacted were reluctant to quote any particular prices, saying cost depends on a number of factors, Chown said local musicians are invariably less expensive. "A six-piece for three or four hours will probably be upwards of $3,000. You bring a good party band up from Detroit, and it will be seven to ten grand, plus lodging, travel and meals," he said.
That's good news for bands like Mac Daddy. Voted "Best Band" by TV 7&4 and 29&8 viewers, the group covers a wide variety of material: Stevie Wonder, Lenny Kravitz, Faith Hill, the Eagles, Maroon Five, Kelly Clarkson, Katy Perry, Black Eyed Peas, Journey and Michael Jackson are all part of the group's set list. The group's been around for nearly 20 years and counts over 1,000 weddings among its 1,700 gigs.
If you're not sure what you want, the Freshwater Collective may be the place to turn. M'Lynn Hartwell maintains a database of hundreds of musicians, most from this region, which she can draw from to put together most any kind of band or music. String trio? Got it. Piano and flute duo? Check. Multi-instrument band with a cadre of vocalists, playing country and rock classics? Absolutely.
"It's the best musicians in northern Michigan, with people from Grand Rapids or Detroit as needed to supplement it," she said. "They can put on a funk show, do Top 40, radio hits, classic rock or country." That's essential for a lot of wedding receptions, where guests range in age from 8 to 80, with as many corresponding preferences.
"Weddings are one of life's ultimate experiences," said Hartwell. "What we're selling is musical experiences. We take care of the details and make sure they deliver a good show." Among the many musicians she works with are familiar faces like Al Jankowski, Ron Getz, Stu Ford, vocalists like Elizabeth Sexton Rivers, Miriam Pico and Dawn Campbell, and even The Voice finalist Joshua Davis.
And don't forget technology advances, which have helped bands compete with the hundreds of songs a DJ can pull up on a moment's notice. "What happened with the iPod was revolutionary for me," said Chown. He said songs which are impossible for him to cover are now available for him to quickly and easily download, enabling him to placate the most demanding groups. "Give me 20 or 30 songs you've got to have, and if we don't play it, we'll let it rip on an iPod," he said. He said it's a perfect way to give partiers something to dance to while the band is taking a break.
Trending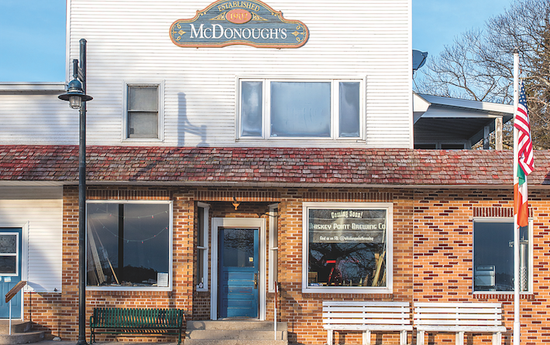 Welcome to Michigan's Most Remote Brewery
After years of planning and honing his beer-making skills, this spring, Patrick McGinnity plans to open Beaver Island's first microbrewery. Opening a craft brewery is challenging. Opening one on a remote island in Lake Michigan that's either a 15-minute plane ride or a two-and-a-half-hour ferry ride from ...
Read More >>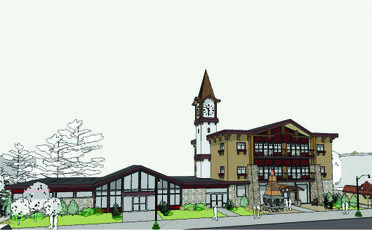 Gaylord: A boomtown Up North
Gaylord native Gary Scott had moved to Indiana, where he and some partners started a business to invest in distressed properties. He was talking to a banker in Detroit about real estate in Bloomington when he asked what kind of deals might be available in northern Michigan. ...
Read More >>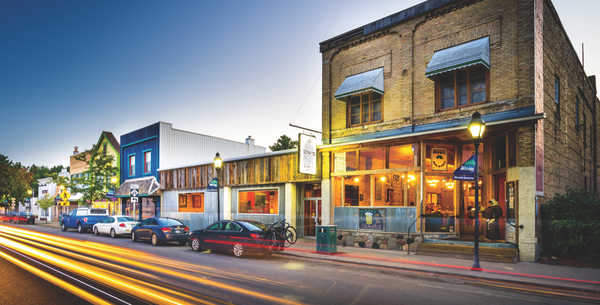 Small Up North Towns on the Rise
Spotlight on Bellaire (pictured)Seems Traverse City isn't the only place in the region making those "Best of" lists. The Antrim County hamlet of Bellaire was recently named to the list of Best Lakeside Towns in the U.S. by Country Living Magazine, alongside the likes of Vergennes, Vermont, Greenville, ...
Read More >>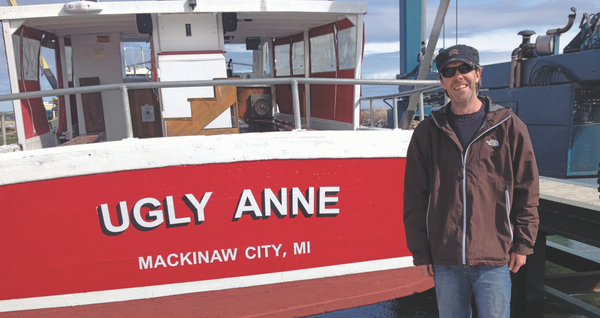 A Wicked Cool Ride Around the Straits
You expect to see boats around Mackinac Island in summer. Sailboats, power boats, cruisers, and the ubiquitous ferries that run residents and guests back and forth across the Straits of Mackinac, sure. But there's a more unusual vessel visible these days — an all-wooden Down East lobster ...
Read More >>
↑