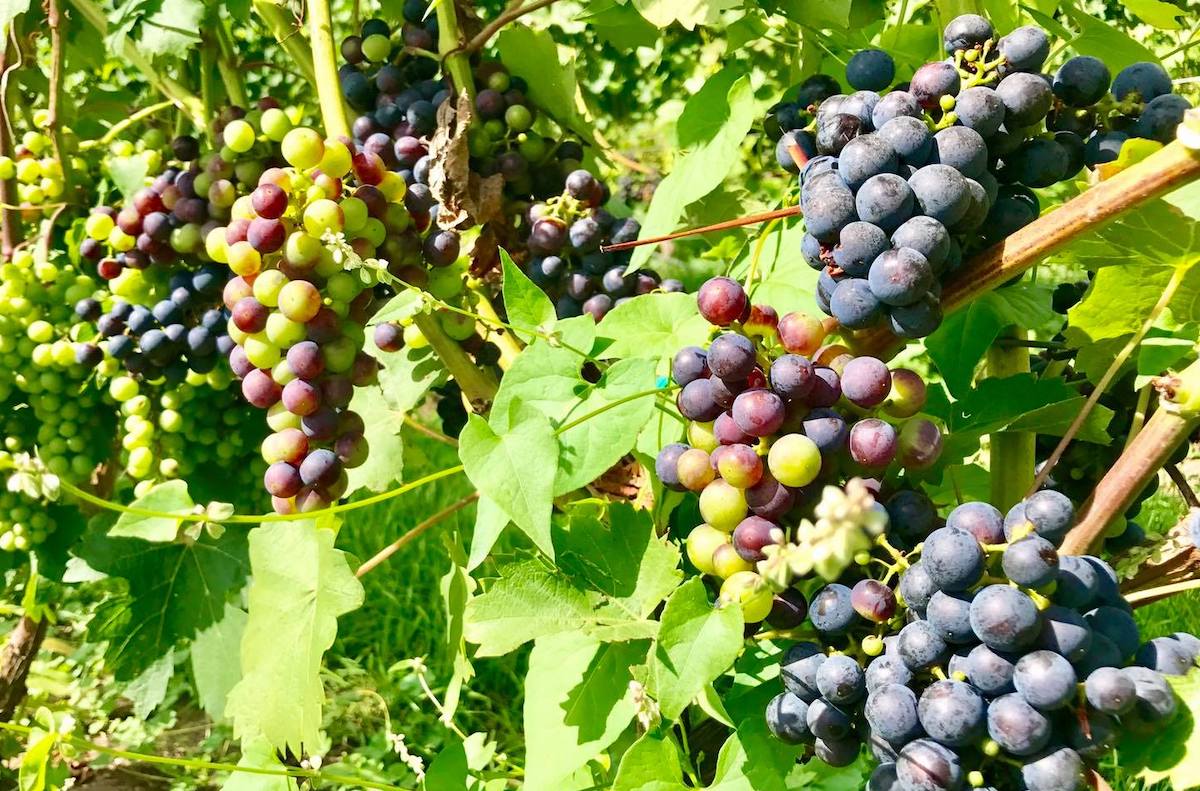 X Marks the Spot for Michigan Wines
A look at the slow (and then exponential) growth of the wine industry in Grand Traverse and Leelanau counties
There's something special about the wine from northern Michigan, and the nation (and the world) is starting to take notice.
"I think we're in the early stages of a blossoming stage," says Lee Lutes, head winemaker at Black Star Farms in Suttons Bay. "I think the quality of the wine itself has grown exponentially in the last 50 years."
When Lutes first came to the region to work for Leelanau Cellars in 1994, wine tasting at a handful of wineries on Leelanau and Old Mission peninsulas was a different experience than it is today.
"People would come into the tasting room, it was poured for free, and if they liked it enough, they'd buy a bottle for seven to 10 dollars," Lutes says. "It was all we could do just to get people to try Michigan wines."
A $6 Billion Business
Two decades prior, Chateau Grand Traverse's Edward O'Keefe planted the first vitis vinifera varieties of wine grapes on Old Mission, leveraging the temperate climate from the surrounding bays to differentiate the area in an industry dominated by sweet grapes and hybrids. On the Leelanau Peninsula, the first commercial grapes came into production in 1965, but it wasn't until the 1980s that both Old Mission and Leelanau peninsulas were officially recognized as American Viticultural Areas.
In the decades since, both the number of wineries and varieties of wines produced have grown substantially, to what's now 11 wineries on Old Mission and 28 on Leelanau, with scores of vineyards to support them. Estimates of the economic impact of Michigan's wine industry ballooned to $300 million by 2005, then to $5.46 billion by 2017.
Last year, a report from the National Association of American Wineries estimated the state's 196 wine producers helped to contribute $6.33 billion to the economy, both directly and indirectly. Across the state, the industry supports 46,769 jobs and $2.1 billion in annual wages, resulting in a total of $403.67 million in state, local, and federal taxes, according to the report.
While that data isn't localized to the Grand Traverse region, area wineries and vineyards comprise a significant share of wines and grapes produced in Michigan.
"This region grows 60 percent of the state of Michigan's grapes," says Sherri Fenton, managing owner of Black Star Farms, which launched in Suttons Bay in 1998, converting a large home into an inn and event venue.
Building a Destination
The Black Star Farms facility has since expanded from 125 acres to 160, complete with a 10-room inn, event barn, indoor riding area, hiking trails, organic vegetable garden, and other attractions. Black Star Farms opened a second facility on Old Mission Peninsula in 2009, where the company produces white wines, and more recently has focused on building experiences into the business.
Initially operating with a handful of employees, Black Star Farms now employs upwards of 100 people during the summer, when visitors can elevate their stay with ebike adventures, picnics on private sail boats, or stand-up paddleboard excursions before a relaxing glass of wine.
"We've gotten to really becoming a destination venue for guests that come back year after year," Fenton says. "We're all trying to build experiences to really help showcase how beautiful the region is."
Old Mission Peninsula's Chateau Chantal has had a similar trajectory, where Marie-Chantal Dalese's parents planted a vineyard in 1986 and opened a bed and breakfast in 1993. "The idea of going to Traverse City for wine tasting wasn't a thing at that time," she says.
Chateau Chantal overlooks both East and West bays, and the location is a key component to its success, but expanding sales to stores in 2003 and extensive renovations that increased the bed and breakfast to a dozen rooms set up the business for the future.
As new waves of wineries converted cherry land to vineyards in the 1990s and 2000s, several businesses worked together to establish wine trails on both Old Mission and Leelanau peninsulas, initially to help tourists locate the businesses.
That effort evolved to include special events, joint marketing efforts, and collaborations with local chefs and musicians.
"That change is something we've kind of had to lean into," Chantal explains. "Now we're offering more experiences than we ever had before."
Food and wine education seminars, cooking classes, and sensory experiences have helped raise awareness and drive interest beyond wine aficionados, she says. "We're trying to cater to all these options people are looking for," Chantal adds. "The reach and impact of these wineries is far beyond what's grown on their own farm."
Growing with Demand
On the Leelanau Peninsula, the wine trail that started with four members in 2000 is now at 20 wineries. Much like on Old Mission, collaborations with other local businesses have helped to increase traffic beyond the traditional tourist season.
"We've seen the season elongate," says Geoff Hamelin, owner of Verterra Winery in Leland, explaining that wine tourism is no longer just a summer fling but an activity that "now brings a significant amount of traffic" in September, October, and November.
"It's just a different dynamic that I think has been positive not only for us but the entire area," he says. "What I think is driving it is the quality of wines we're producing and the number of wineries have introduced more people to wine in Michigan."
"We used to stay open for years on just Friday and Saturday in the winter, but we have found it is worth our time and staffing … to be open Thursday through Monday," says Taylor Simpson, whose Simpson Family Estates operates Good Harbor Vineyards and Aurora Cellars on the Leelanau Peninsula.
The growth in the industry also propelled Simpson Family Estates to launch Harbor Hill, a business to help folks locate and develop property to plant vineyards, as well as a custom crush wing and mobile bottling unit that travels the U.S. to help businesses make wine.
"More and more it's servicing wineries in the area," Simpson says. "Because of the growth, there's demand for these services … and it's not slowing down."
Neither is demand slowing for winery visits. Simpson notes that as its popularity grew, the Leelanau Peninsula Wine Trail was forced to limit tickets to events because "there were so many people who attended, it got crowded." Those events are held throughout the year, though they rarely take place in the busiest months of July and August. Instead, shoulder season events tend to fill up the calendar September through May.
This spring, for example, you can look forward to Experience Leelanau May 19-21, a new event to celebrate Michigan Wine Month with a weekend of tastings, food and wine pairings, cooking demonstrations, and other experiences.
Sharing the Story
Much of the success of northern Michigan's wine industry is tied to collaboration between wineries, the wine trails, and Traverse City Tourism (TCT), which has worked to integrate the industry into promotions year-round, president Trevor Tkach says.
"To have some of these excursion opportunities that other destinations don't have is unique," Tkach says. "The wine pairs really well with a lot of other activities going on."
The area's natural beauty, coupled with a plethora of outdoor opportunities and Traverse City's reputation for locally crafted food and beverages, has helped to set the region apart from other northern Michigan getaways, Tkach says.
"Our food and wine experiences [are] what differentiates us," Tkach says. "We tend to blend it into other things."
While TC Tourism works to promote the industry through local events like TC Uncorked—another Michigan Wine Month celebration that offers a digital passport to explore wineries throughout the month of May—experiences at trade shows in Chicago and elsewhere reveal folks outside of the state aren't always in the know when it comes to Michigan wine.
"You get a lot of people who say 'I didn't know you had a wine region,'" says Mike Kent, TC Tourism's public relations manager.
Thanks to the creation of the Traverse Wine Coast in 2017, that perception is beginning to change. The wine coast is comprised of 26 wineries from both peninsulas that are working together with entities like TC Tourism and Pure Michigan to market and promote area wines on a national and international scale.
Their efforts have so far resulted in numerous awards, a feature in Wine & Spirits Magazine, and an upcoming special on PBS' Wine First, a program that explores the world's wine regions. "That will bring a lot of attention to the fact that we're here," Fenton says.
Simpson agrees: "I think we're in the right place for a lot of growth, especially in the next 40 years."
Trending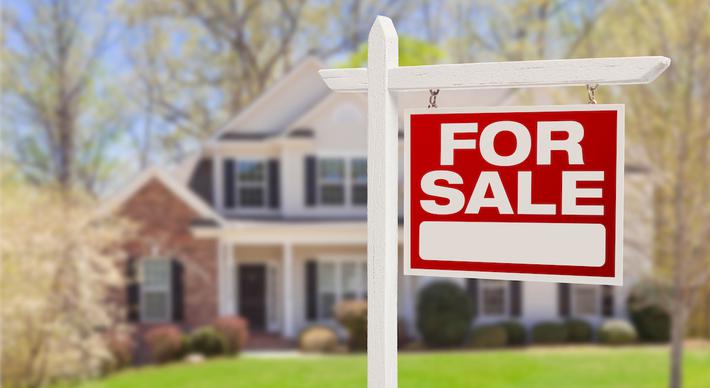 From Frenzy to Focus: Northern Michigan's Real Estate Update for Fall 2023
High-interest rates coupled with a lack of home listings have made for an interesting year in real estate. Northern Expres...
Read More >>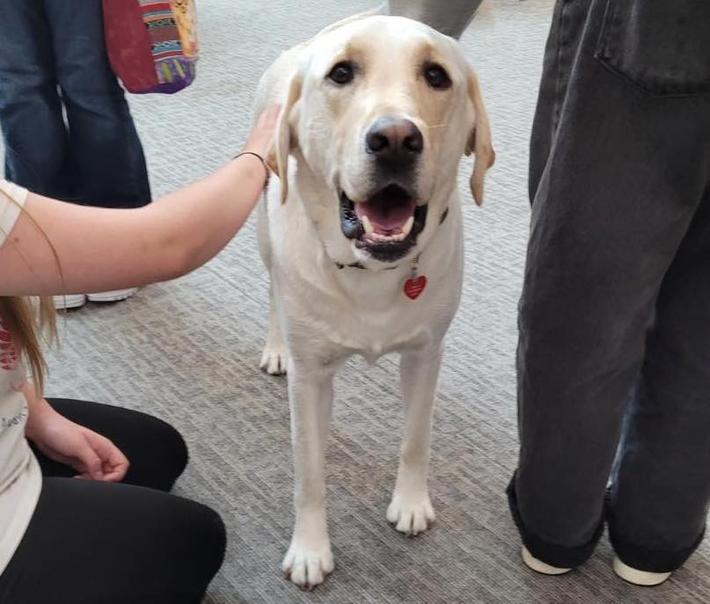 Pups on Campus
Traverse City West Senior High has brought on a very good boy as their newest staff member for the 2023-24 school year. Me...
Read More >>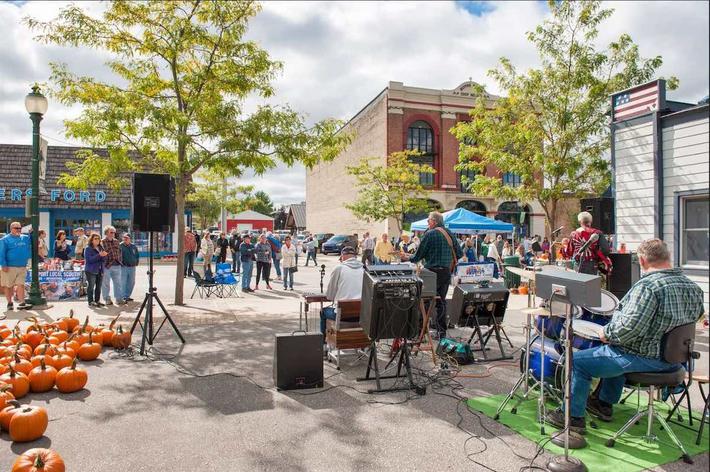 Celebrate the Harvest in Boyne City
Welcome to the season of harvest festivals! The days are getting shorter, the nights (and days) cooler, and it's tim...
Read More >>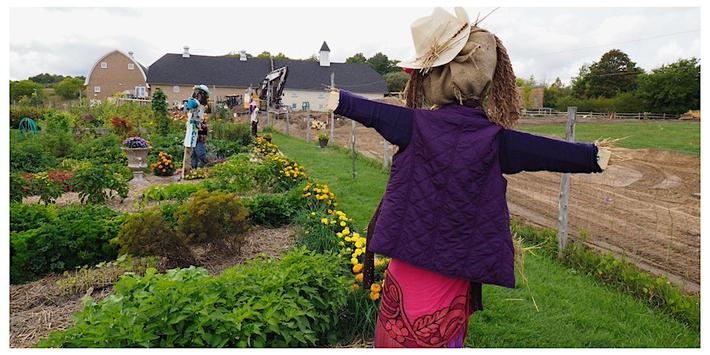 Scarecrow Szn
It may not be "spooky szn" (as the kids call it) just yet, but it does seem like it might be scarecrow szn. Th...
Read More >>