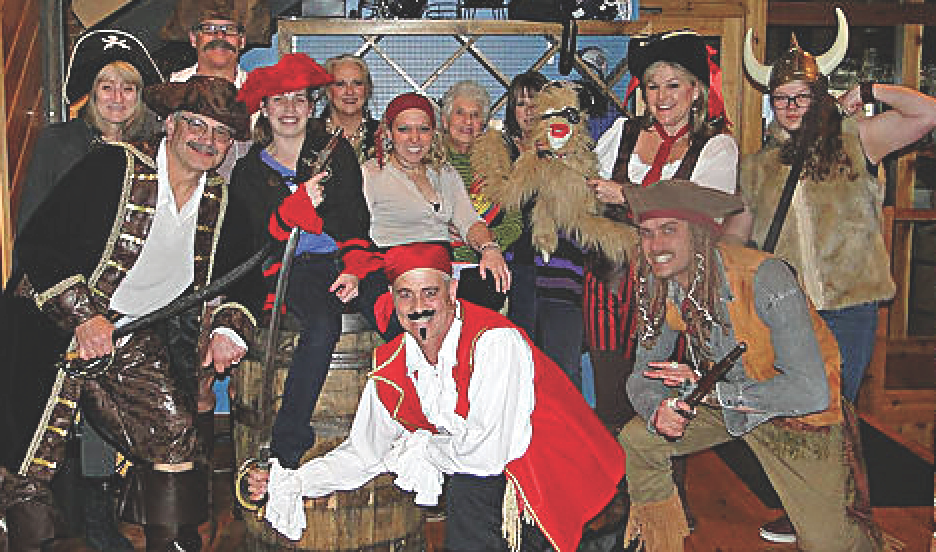 A Boatload of Fun at Pirate Fest!
Boyne City's First Annual Aug. 9-12
Avast ye, mateys, and shiver yer timbers! Hoist up the mizzenmast and scrounge all hands on deck, there's a scurvy bilge-rat trying to steal our grog before we can even pillage and plunder the local landlubbers!
If that all sounds like gibberish to you, you wouldn't be alone.

But if you recognize every zany word – well, you might just be a pirate.

A brand new summer festival — Pirate Fest — is coming to Boyne City, and it's exactly the place to practice your pirate vocabulary.

BE A PIRATE
Charlevoix Area Humane Society director and local civic entrepreneur Scott MacKenzie is the man behind the event.

"The idea actually started in a conversation about five or six years ago with my friend Tom Petrie, also known as [local juggler/entertainer] Tommy Tropic," MacKenzie said. "It was just something he wanted to do. We kind of bantered it back and forth for years, until he approached me one day and finally said, 'Let's just do this.'"

MacKenzie and Petrie put a small committee together, and were surprised at the near-immediate enthusiasm for the idea.
"As soon as we got the word out, people came out of the woodwork," MacKenzie said. "But I mean — who doesn't want to be a pirate?"
STOLEN IDEAS
The two friends pulled festival ideas from a couple of different sources.

"Tommy had been performing in the Cayman Islands, and they have a huge pirate festival there, so some of the ideas came from there," said MacKenzie.

"Also, my wife and I drove my parents to Florida, and we ended up going to a similar pirate fest in St. Augustine."

In true pirate style, the men 'stole' ideas from the other festivals to help inspire events and themes for the pirate fest they planned to put together in Boyne City, including a plan for "the battle that never happened."

"There was a real pirate called Sadie the Goat who lived out in New York in the late 1800s," MacKenzie explained. "She'd wait around outside bars for guys to come out drunk, then she'd headbutt them in the stomach and steal their stuff. She did so well she put a whole gang together around her and became their leader."

"We added to that story and say that she then went up the St. Lawrence Seaway and through the Great Lakes, and ended up here in Boyne City, so there's a group of pirates who are coming to Boyne City to find where Sadie hid her treasure."
EPIC BATTLE
The pirates will land in Boyne City on Friday, invading the town during Stroll the Streets, ostensibly wanting to "do business" here in a typical example of pirate trickery.
"The mayor will welcome them by presenting them with the key to the city. The pirates will take that — literally — and they'll try to take over and fight the townspeople, complete with jugglers, fire eaters, all kinds of entertainment," MacKenzie said.

The pirate invasion will be happening during Boyne City's sidewalk sales, flea market, and car show, "so it'll be one crazy weekend!" MacKenzie added.

After the epic battle concludes, the pirates will get pardoned so the festivities can continue.

"We'll be screening the movie The Greatest Showman on Friday night, along with a costume contest; the weekend will also include a family friendly silent disco, pirate-themed celebrations at local bars and restaurants, and two brunches on Sunday — at Sommerset Pointe restaurant on Lake Charlevoix and the French Quarter New Orleans Bistro on Round Lake —where you can join pirates for brunch," MacKenzie said.

CHARITY CHOICES
Another cool thing about Pirate Fest are the charities that will benefit from the pirates' debauchery.

"Any funds raised after we cover expenses will go to charity," MacKenzie confirmed. "Our three charity choices this year are The Humane Society, Safe Families, and the Inland Seas Program."
Expect to see many pirates in full pirate regalia around Boyne City all weekend. And if you're feeling left out, Pirate Fest even has a solution for that.

"Some of the vendors will actually have pirate costumes for sale during the festival, so if you don't have one, or if perhaps you're arriving in town without prior knowledge of the event, you can still participate," said MacKenzie.

Just don't blame MacKenzie if your "new" costume appears to be worn or stolen. Because, you know — they're pirates.

The Boyne City Pirate Fest will run August 9–12, 2018. For a full schedule of events and more information, visit boynecitypiratefest.com.
Trending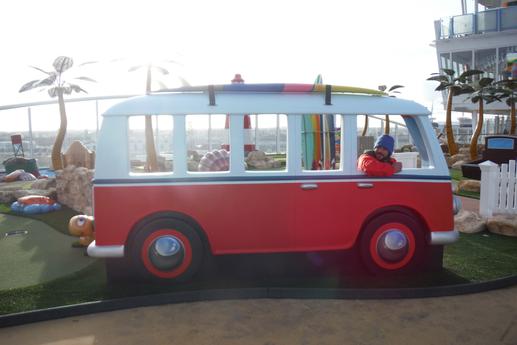 Not just a job but an adventure
No matter the work, fulfillment is about the enjoyment, the challenge, and the satisfaction of a job done well. That&rsquo...
Read More >>
Are You a COVID Snob?
It can be satisfying to judge other people. It gives us a sense of control. We don't feel so helpless when w...
Read More >>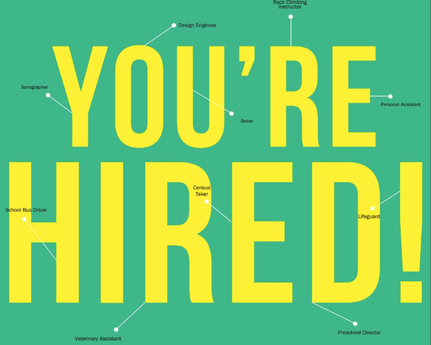 Jobs Across the Region
HagertyTraverse CityArt Director and ManagerHagerty, the leading provider of classic car insurance, valuation tools, and r...
Read More >>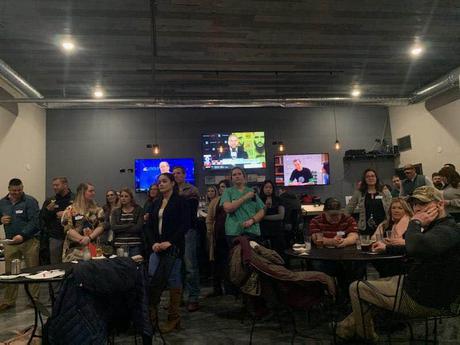 Building Bonds and Climbing the Ladder — Even When the World is Closed
No matter the field, career growth is challenging. For younger professionals without the benefit of decades of exp...
Read More >>
↑