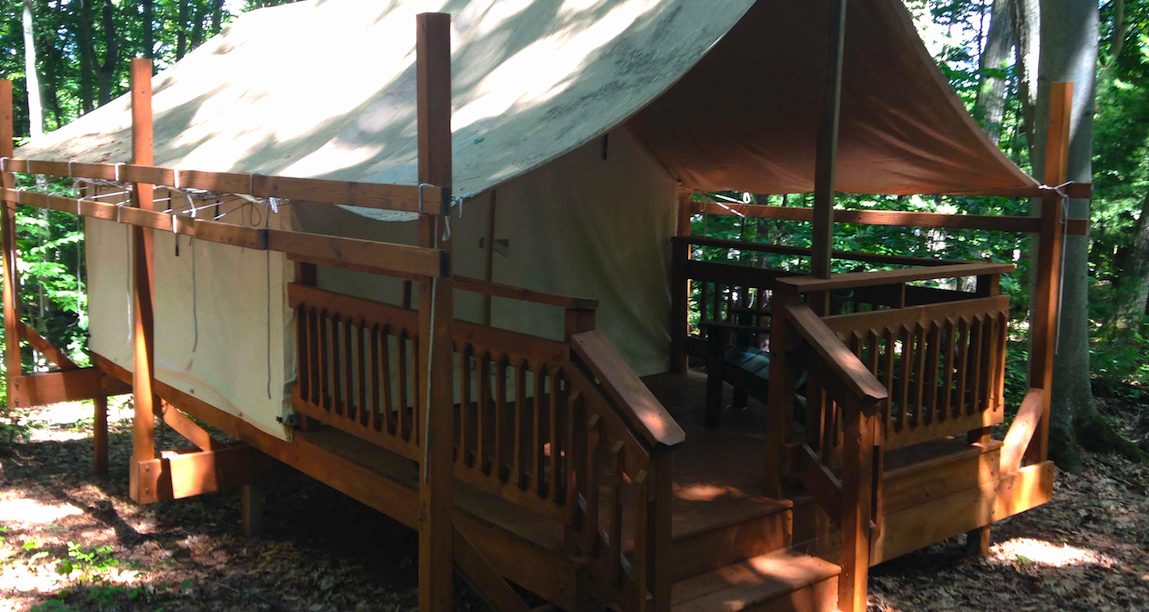 You Gotta Have Art (And Time and Support)
Opportunities for Artists
Who isn't inspired by a little time Up North? For decades, artists have been flocking to northern Michigan to lose themselves in its sublime beauty, slower pace, and appreciative audiences. As evident by the ever-increasing numbers of galleries, art walks, installations, and cultural events around the northwest lower Michigan region, hundreds of artists — and their work — have made a home here. Lesser known, perhaps, are the northern sanctuaries created for artists to come and, for a time, to dedicate themselves entirely to their work. Here, a look at the latest opportunities in a quartet of outstanding artist residencies and programs Up North:

THE DAVID BARR LEGACY ARTIST RESIDENCY
Michigan Legacy Art Park, Thompsonville
Art Start: The David Barr Legacy Artist Residency has been going strong for five years, selectively inviting artists to use the Michigan Legacy Art Park as an artistic muse and create for it. "We wanted to be able to involve more artists to use our space to be inspired and create new works," explained Renee Hintz, executive director of the park.

Program Notes: "Kaz McCue was our first artist, and is now our creative director," Hintz said. The other "first five" included Nancy McKay, an interpretive artist from Ann Arbor; John DeHoog and Brian Nelson, two Eastern Michigan University teachers who collaborated on a wood and steel sculpture called "The Beacon Project"; and iron sculpture artist Theresa Smith from Marquette. New this year, the residency is expanding in scope and reach. It will provide both housing and an honorarium to not one annual artist but several. "Also new this year, it won't be by invitation only; all artists can apply," said Hintz. "And what's really unique about us is that everything about our residency takes place outdoors," she added. "We do have a tool bench and some electricity available, but mostly the artists are using the woods of our 30 acres to get their inspiration."
What They're Looking For: Artists who can also provide a public element to their residency, working with school kids, lecturing, or staging public demonstrations.
More Info: Applications opened March 13 and end April 13; visit michlegacyartpark.org/get-involved.

PHOTOSTOCK
Birchwood Inn, Harbor Springs
Art Start: Detroit native Bill Schwab owned property Up North for years before finally moving north a year or so ago, settling between Harbor Springs and Cross Village. But even before the major move, in 2006 he had launched Photostock, which a recent attendee describes as "a freewheeling symposium/workshop/festival that magically materializes every summer in the upscale wilderness of Northern Michigan." Schwab wasn't aiming to create a formal residency program (and still isn't today). He simply wanted to connect with like-minded photographers. "I was part of an analog photographers' users group online," Schwab said. "With digital photography arriving so fast, a lot of our equipment started kind of disappearing, so that became a place where people would share analog photography information, darkroom processes, and other discussions. It was the springboard for Photostock."

Program Notes: After an open call that rounded up about 15 people the first year ("I just told them to bring their photography gear and a tent," Schwab said), year two brought 80 attendees, and now the event draws up to 100. Now held at the Birchwood Inn, the attending photographers meet up with friends and are treated to presentations by established photographers each year. The event is purposefully held in June, around the solstice. "Since it's the longest day of the year, it fits," Schwab said, "because of course photographers love light." If you also really love photography, plan ahead carefully, because several days before and after the actual 3-day Photostock event, you can chip in additional fees to take several additional photography workshops and classes.

What They're Looking For: Less a formal residency and more a gathering of passion and talent, Photostock's main requirement is a love for the art.
More Info: This year's event will run June 21 through 24; visit photostockfest.com for details.
POP-UP AND "CLASSIC" ARTIST RESIDENCIES
Crosshatch Center for Art and Ecology, Bellaire
Art Start: Brad Kik is the co-founder and co-director of Crosshatch (formerly ISLAND, the Institute for Sustainable Living, Art and Natural Design), a local organization that works to combine stories, music, art, farming, shared word, and food to help restore and sustain the earth and its people. Crosshatch's Hill House Artists residencies, which have supported and encouraged such local and regional talents as Chris Bathgate, Graham Parsons, and the Passepartout Duo, recently ended after a seven-year run. "We'd been renting a log cabin for those residencies, from a group of siblings who had taken over a family property, and they decided to put the log cabin on the market. We decided not to purchase it, so now we're in the process of setting up several pop-up residencies, and we'll bring back our classic residencies later," Kik said.
Program Notes: The first of the pop-up residencies will be called The Long Memory Projects, and will bring together community elders with artists under 35 years of age. "The elders will share their stories, with a focus on their involvement in any environmental or political actions throughout the '70s and '80s," Kik explained. "Then the artists who have heard those stories will go into their residency to create something from what they've heard." The first of The Long Memory Projects, Kik confirmed, will happen some time in 2018, possibly at musician Seth Bernard's Earthworks Farm; those details are currently still in the works.
What They're Looking For: With the larger residencies program on hold at the moment, the crew of artists and elders have already been pre-selected for the above project. "We hope to open up entries, with more details, after that," said Kik. "Watch the 'news' section of our website for more about our upcoming residency opportunities."
More Info: Crosshatch is currently looking for spaces to restart that "classic" artist residencies program, and they hope to have an update by this upcoming August; keep an eye on crosshatch.org for all the latest, or to contact them with any questions.
ARTIST/SCHOLAR IN RESIDENCE
Eastern Michigan University Jean Noble Parsons Center for the Study of Art and Science, Lake Ann
Art Start: Located on 86 acres of natural woods and marsh surrounded by lakes (including its own namesake lake in the middle of the property), the Jean Noble Parsons Center, owned and operated by Eastern Michigan University, is the legacy of late sculptor/potter Jean Parsons. "People had such especially great experiences studying under Jean at Interlochen," said Sandra Murchison, the director of the School of Art and Design at EMU who is also on the center's executive council.
Program Notes: In addition to its beautiful surroundings, the center also offers a large work studio, a multipurpose room, and several housing options that include classic dorm rooms and special platform tents (pictured) nestled in the surrounding forest. Available equipment includes large work stables, equipment for hand-printing, a table saw, a loom, and a kiln. "In between, our writers, scholars, and artists will find four different lakes with walking and hiking trails," Murchison said. "It's a big facility and a very inspiring place." Murchison and the Parsons team have also recently been updating and retooling all of the facility's programming, to better help support their visiting artists in pursuing their crafts in this uniquely quiet and remote residency environment.
What They're Looking For: "Ideally, they'd be a professional artist, scholar, researcher, or writer who understands their own craft and can work just fine on their own," Murchison said.
More Info: Search Parsons Center at emich.edu; the standard procedure involves submitting a proposal and formal application to Murchison at smurchis@emich.edu.
Trending
Moving Dirt And Stone
This year is taking a toll on me. I'm more sluggish. It's harder to get out of bed each morning. I have muscle pain that I...
Read More >>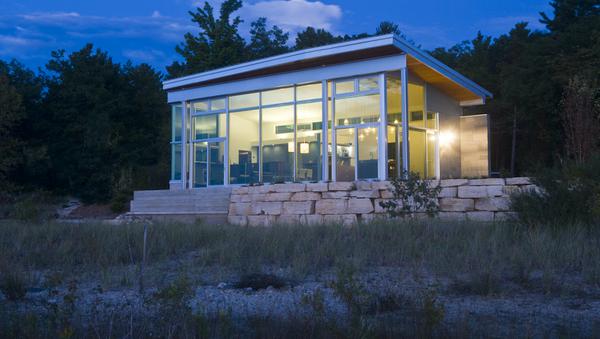 Northern Michigan Modern
From rustic log cabins to Victorian-style homes all the way to more traditional suburban-like developments, northern Michi...
Read More >>
Warts And All
Project 1619, a product of New York Times Magazine writers, is a potential public school curriculum that attempts to redef...
Read More >>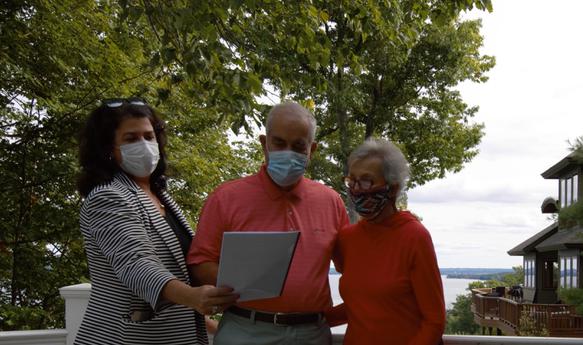 Pandemic Brings Even More Heat To A White-Hot Real Estate Market
There's a mad dash going on in real estate: companies bailing on their massive corporate office buildings, families ...
Read More >>
↑