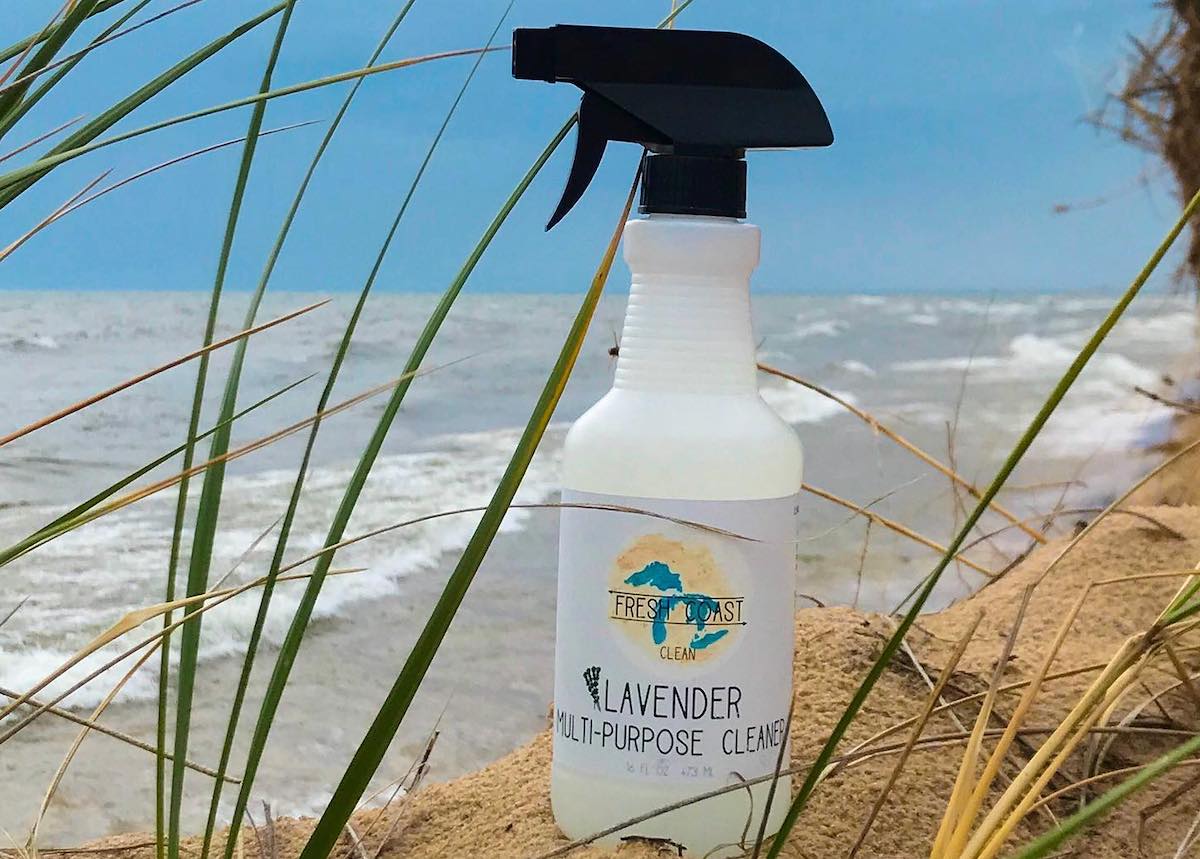 Your Spring Cleaning Guide
From products to processes, here's how to make deep cleaning the house a breeze
Roughly three in four Americans embark on a daunting quest each year—a challenge known as spring cleaning.
No one wants to spend a sunny Saturday in April trapped in the basement, so Northern Express sat down with three Michigan cleaning experts—Fresh Coast Clean, Harbor Shores Cleaning Company, and Wellnested—to get expert advice on how to make the dreaded process more palatable.
Below, we talk about must-have products, often-overlooked cleaning spots, and tips for staying organized so you can complete your checklist and move on to springtime fun.
Step One: The Products
Fresh Coast Clean
Fresh Coast Clean was born in 2018 when co-founders Jen and Michael Torres discovered that Michael was allergic to most conventional cleaning products. "I just got tired of cleaning the house and being congested or unable to breathe," he explains. "It felt a little strange to be doing something that should be healthy—cleaning—and then all of a sudden not feel very well."
In response, the pair began to experiment with making their own household cleaners. "We knew we wanted something [allergy-friendly], but we also needed [our products] to work," says Jen.
Since then, the pair have produced a line of seven household cleaning agents, all of which are made in Michigan and contain only natural ingredients. The products are also biodegradable and feature reusable packaging in an effort to avoid harmful plastics.
Of these, the couple agree that the Laundry Detergent ($14.99) is a game-changer, as it's free of chlorine and fake dyes. They also highlight the Glass Cleaner ($6.99), which works on a range of hard surfaces, from chrome faucets to countertops. "I think it's important for a product [to have] use beyond just what the label indicates," explains Michael.
They say other core cleaning products include a good dish soap for grease spots, as well as a trustworthy hardwood cleaner, which can help hydrate and preserve porous surfaces. For the Torreses, though, the real MVP is Fresh Coast's Multipurpose Concentrate ($9.99), whose castile soap and coconut formula makes it great at cutting grease and grime. "It's much better than the other [similar products] I've used," says Jen, "so that was a big difference [for us]."
Though natural cleaners use a range of components, Fresh Coast relies on various oils, as well as surfactants in degreasing agents (which wrap themselves around dirt particles) to ensure the most effective clean.
As far as the age-old debate between natural and synthetic products is concerned, Jen confirms that the former can be more expensive, but is often a better value. "You might have to use a lot more of a synthetic product versus a natural one," she explains, "so [you end up] actually saving money."
The pair firmly shuts down the myth that natural products are less effective, which, says Michael, often comes down to a misunderstanding of how cleaners work. He explains, "You can achieve the same [result] with a gentle soap instead of using harsh chemicals."
Find Fresh Coast Clean's products online at freshcoastclean.com and at The Refillery Traverse City inside the Grand Traverse Commons (800 Cottageview Dr. #10, Traverse City).
Step Two: The Deep Clean
Harbor Shores Cleaning Company
For 10 years, Harbor Shores Cleaning Company has offered cleaning and detail services for homes, vacation rentals, and businesses, with options that range from weekly touch-ups to one-time deep cleans and sanitizing. (Psst—the business also received a Petoskey Thrive Award last year!).
"We clean for everyone with the same integrity and the same heart," says founder Wendy Nellett.
According to Nellett, the difference between deep cleaning and routine maintenance is elbow grease. "In a deep clean, you're using product and manual labor to wash everything," she says. Maintenance, however, is more about dusting, vacuuming, and wiping down surfaces and should take place every one or two weeks.

Deep cleans are time-intensive and often involve specialized tasks, like grout treatments and dealing with hard water buildup (two of these cleanings per year is more than sufficient). For these types of details, Nellett recommends consulting a professional crew not only for their expertise but also for the peace of mind that comes with knowing a job is done. "It's about creating free time [for our clients] and helping their homes run smoothly," she says.
If you do plan to undertake your own deep clean, Nellett suggests beginning in the bedroom with a disinfecting mattress treatment and wiping down the box spring and frame. "You'll be shocked how much is caked in there, especially if you have pets," she explains. The team also encourages clients to wash their walls and other soft surfaces (like curtains and lampshades) as part of their spring-cleaning routine, since all of those spots can trap latent odors and plenty of dust.
Other can't-miss spring cleaning spots include the tracks of sliding glass doors (which can rust if not brushed regularly); as well as dusty closet recesses and the often-neglected toilet tank, which should be scrubbed with vinegar every three months.
Nellett likes a cleaning caddy stocked with a reliable all-purpose cleaner (Harbor Shores uses a Shaklee product), as well as a reusable Swiffer head for dusting baseboards and bulky furniture. Her holy grail of cleaners, though, is the company's "secret recipe" (aka their in-house shower cleaner), which comprises a blend of lemon juice, white vinegar, and Dawn dish soap.
"It works beautifully on sinks and tubs, because it cuts soap scum and calcium at the same time," Nellett says. "Our staff can't live without it."
Harbor Shores Cleaning Company is located at 300 W. Mitchell St. in Petoskey. Visit myhsccteam.com or call (231) 242-8842.
Step Three: The Organization
Wellnested
Opened last spring, Wellnested in Manistee is an organization and lifestyle hub. For owner Teresa Kieffer, the shop is also a source of healing. "I've learned so much by rebuilding and getting rid of things that no longer serve [me]," she says. "I wanted to have [that] impact on people and help them feel confident in their space."
The storefront offers a selection of home décor and furniture items and also serves as headquarters for Kieffer's interior design services, which range from hour-long consultations ($149) to step-by-step guidance for complex builds. There's also a Closet Concierge option ($349), which feels especially well-timed for spring and involves decluttering the client's wardrobe before the space is equipped with storage and aesthetic touches, like matching hangers.
In fact, says Kieffer, regular editing is critical to maintaining the home as a whole; in particular, because we often attach emotions to things we buy or receive. To avoid unnecessary clutter, she encourages clients to make a habit of daily tidying tasks.
"The more you're at [those small things], the less they'll pile up," she notes. She also suggests creating a system (even if it's just in your head) that assigns a spot to specific items. This way, when you find something you love, it will integrate seamlessly into your space.
For highly-trafficked or hard-to-reach spots, like mudrooms or darkened pantry drawers, Kieffer recommends storage solutions that help you keep track of what you already have. "Aesthetics are hugely important to how we market [to ourselves]," she explains, "and the easier it is for [us] to see something, the easier it is to grab." For closets, she likes uniform boxes and baskets, all clearly labeled with what's inside, while see-through containers (and a discerning eye) do the trick for most kitchen spaces.
So, when is it time to consult the professionals? A significant lifestyle change is a good indicator (weight loss or inheritance, for example), or when a project feels too stressful or overwhelming to tackle alone.
"I think the calling for someone is when they're ready to make some changes," she says. "I really believe that when you have a home you feel good in, you'll feel good in the outside world, too."
Find Wellnested at 429 River St. in Manistee and online at wellnested.com. (231) 229-1366.
Trending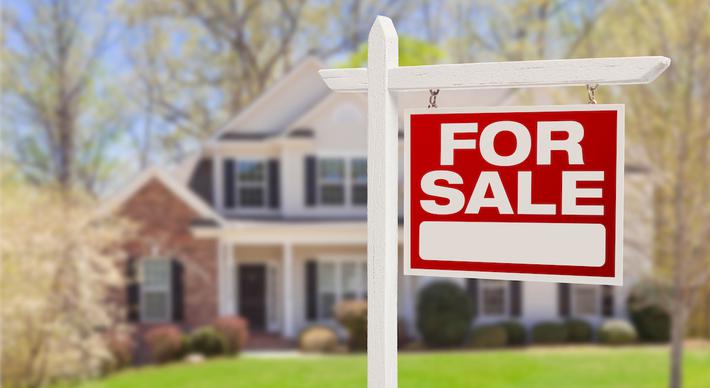 From Frenzy to Focus: Northern Michigan's Real Estate Update for Fall 2023
High-interest rates coupled with a lack of home listings have made for an interesting year in real estate. Northern Expres...
Read More >>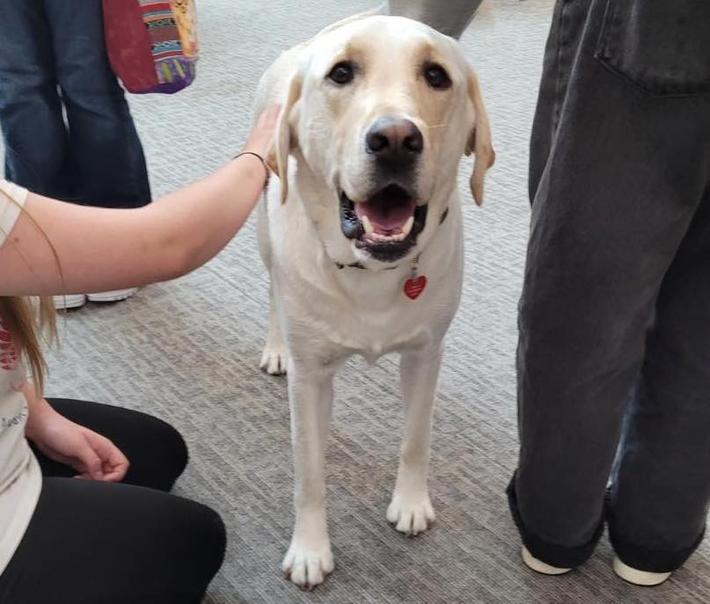 Pups on Campus
Traverse City West Senior High has brought on a very good boy as their newest staff member for the 2023-24 school year. Me...
Read More >>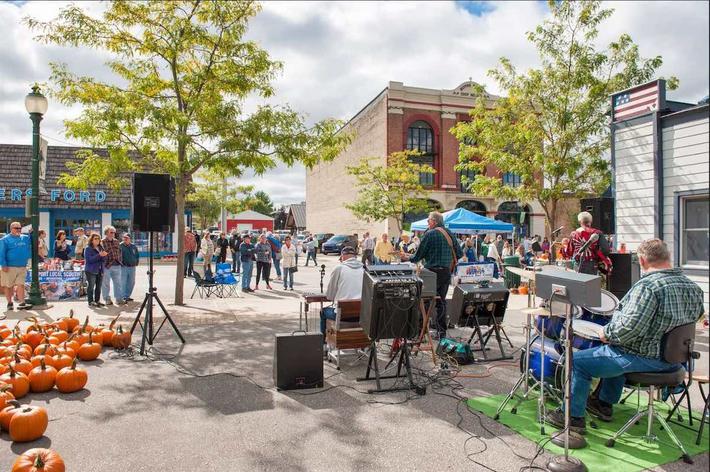 Celebrate the Harvest in Boyne City
Welcome to the season of harvest festivals! The days are getting shorter, the nights (and days) cooler, and it's tim...
Read More >>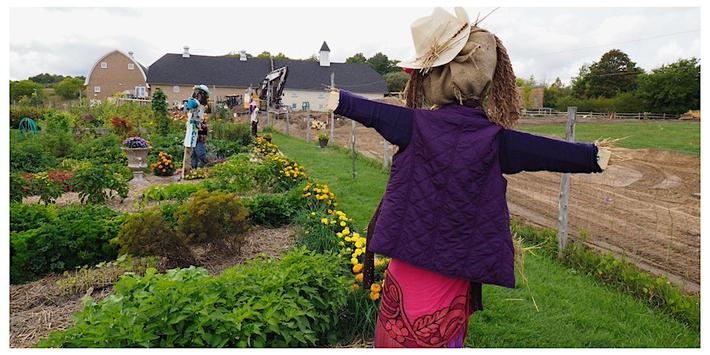 Scarecrow Szn
It may not be "spooky szn" (as the kids call it) just yet, but it does seem like it might be scarecrow szn. Th...
Read More >>