5 mouthwatering holiday sweets
Sweets to the sweet, so the saying goes. We aren't referring to the quote from Hamlet's mother (thank goodness), but the way sugary goodness fits right into the holiday season, whether as a gift, a special dessert, or a treat for yourself while wrapping up your Christmas shopping. These local picks are sure to mollify your sweet tooth, and they're got festive flair, too.
1. Tom's Mom's white chocolate peppermint cookies
With sweet white chocolate and hand-cut soft peppermint chunks in Tom's Mom's famous cookie base, it's no wonder these seasonal cookies are the boss' favorite. NBC's "Today" show, which invited Tom's Mom's to appear, even called this cookie "perfect for holiday cookie swaps." One bite, and you'll understand why. These are available only during the month of December, so order 'em now for holiday gifts and snacking.
Price: $18 for one dozen cookies; $25.95 for one dozen in a cookie tin.
Available at: Tom's Mom's Cookies, Spring Street, Harbor Springs; tomsmomscookies.com or 231-526-6606.
2. Simply Sweet by Jessica chocolate peppermint cake jars
A delicious, portable cake that's practically mess-free? We'll take it. This unique version of a layer cake arrives in a glass jar, with a wooden spoon tied on with a jaunty ribbon. But that's just the exterior. Inside, you'll find rich layers of sour creme dark chocolate cake, almond buttercreme frosting, chocolate ganache and crushed candy canes, stacked up until they reach the jar's brim. The peppermint and chocolate complement each other perfectly, and what says Christmas more than candy canes?
Price: $6 per jar.
Available at: Simply Sweet by Jessica, 324 E. Mitchell St. in downtown Petoskey; simplysweetbyjessica.com or 231-622-8322.

3. Potter's Bakery snowflake sugar cookies
This third-generation bakery in Traverse City is known for many scrumptious treats, not the least of which are its sugar cookies. Arriving just in time for the holidays are the special snowflake cookies, gently falling out of the oven in shades of wintery blues and purples, with hand-iced white snowflakes and sprinkles of icy glitter.
Price: $12 for one dozen cookies.
Available at: Potter's Bakery, 908 E. 8th St., Traverse City; pottersbakery.com or 231-947-5125.

4. Sisson's pecan snowballs
Also tops in the cookie department are these confections from Sisson's Main Street Specialties in Leland as run by the Sissons, the former proprietors of the Leelanau County Inn, which they ran for over 20 years. They've brought all of their expertise to their bakery, the result being fine baked goodies like these pecan snowballs. Filled with fresh pecan chunks and dusted in powdered sugar, these cookies melt in your mouth and are perfect for a winter treat. Stop in person to pick some up and make sure you say hello to the bakery dog, Rosebud.
Price: $6.39 for one dozen cookies.
Available at: Sisson's Main Street Specialties, 203 N. Main St., Leland; sissonsmainstreet.net or 231-256-9201.
5. The Underground Cheesecake Company's cherry swirl cheesecake
From the small but ambitious cheesecake specialist in The Village at Grand Traverse Commons arrives this delectable cherry swirl cheesecake, resplendent in holiday red and white and festooned with white chocolate-dipped maraschino cherries, the perfect garnish. Light in texture yet heavy with creme cheese flavor, the cherry swirl isn't an ordinary cheesecake, and that's what makes it so good.
Price: 6-inch cheesecake $25; 9-inch cheesecake $35; single slice, $5.50.
Available at: The Underground Cheesecake Company, 800 Cottageview Drive, Suite 10, Traverse City; undergroundcheesecake.com or 231-943-1746.
Kristi Kates is a contributing editor and freelance writer.
Trending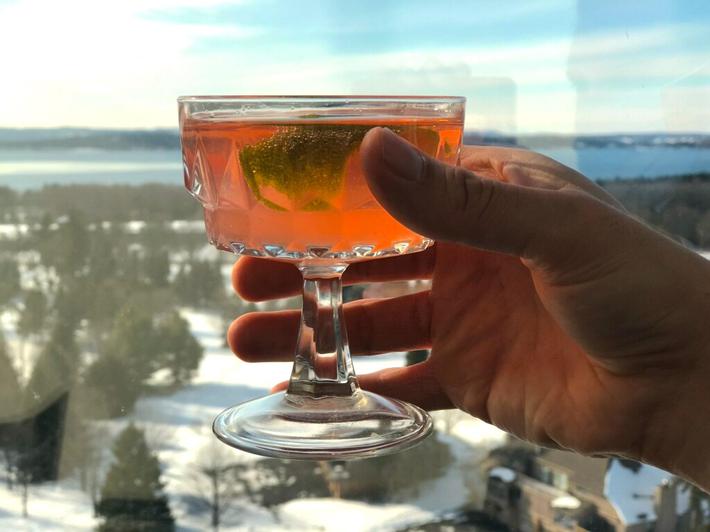 Tiny Pink Bubbles
Hey, ladies, do we have the pink drink for you: Aerie's Tiny Pink Bubbles. With a taste and body as delicious as its...
Read More >>
The Power of Our Example
Every new president faces a daunting array of problems, but 2021 will go down in the history books: Our country is under s...
Read More >>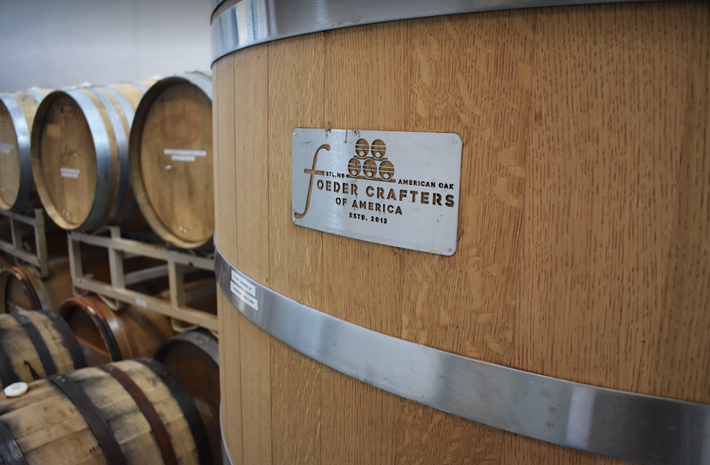 Getting Wild with the Foeder
Drinkers with a discerning eye may have noticed a couple interesting-looking wooden containers in the back of Traverse Cit...
Read More >>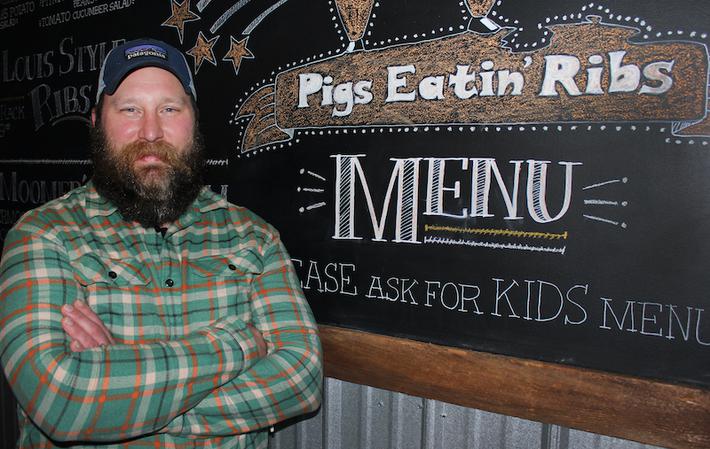 Charlevoix's Pigs Eatin' Ribs
By 2008, Charlevoix Chef Adam Kline had seen and tasted enough. The Northern Michigan food scene had stagnated, he said, i...
Read More >>
↑