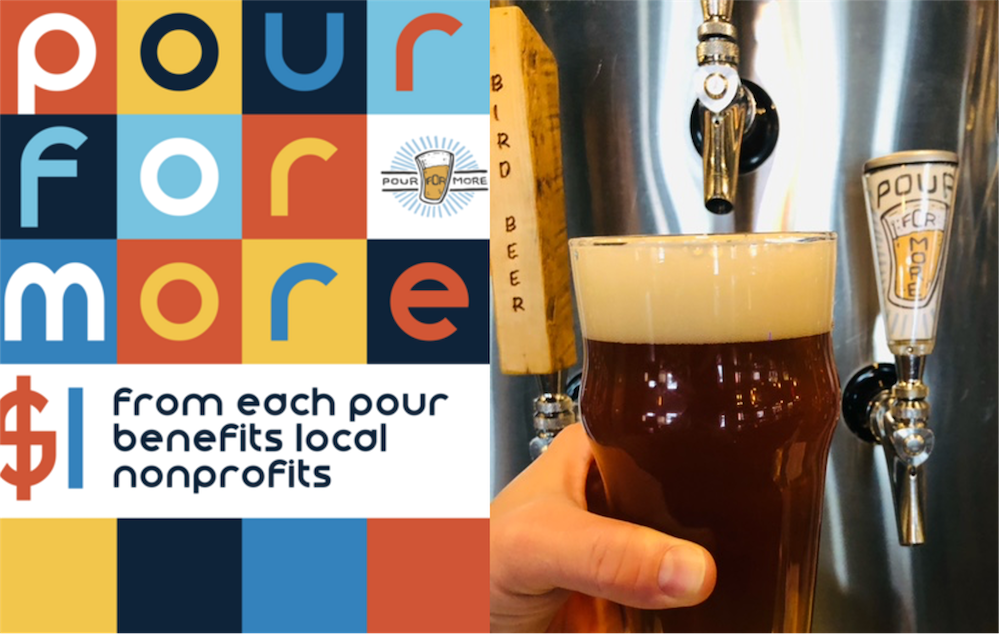 5 Years of Helpful Beers
Pour for More keeps filling local cups
Restaurants have endured some of the greatest staffing and operational challenges of any industry in the last few years. But through all those ups and downs, a Traverse City movement to give back has kept its wheels turning.
Tina Schuett, co-owner of Rare Bird Brewpub in Traverse City, began Pour for More in 2017. The 501(c)3 nonprofit is dedicated to "micro-scale donations creating macro change in our community." The 14 participating restaurants, breweries, wineries, cideries, and cafés all pick a beverage on their menu, raise the price by $1, and then send that dollar right to another local nonprofit.
To date, Pour for More has raised more than $270,000 and served a variety of community charities and organizations. The 2022 recipients, for example, include Angel Care Childcare, Brickways, Conservation Resource Alliance, TC New Tech, Up North Pride, and 22 2 None.
"We strive to [select] more of a grassroots organization so that it has a bigger impact and the dollar goes further," Schuett says of the decision-making process behind picking Pour for More recipients. "We also try to make sure we cover several areas like animal welfare, environmental, social services, [and] arts."
Pre-pandemic, Pour for More raised between $60-70,000 per year distributed between 12 other organizations, with one nonprofit highlighted each month. COVID shutdowns and slowdowns put a dent in the sales and fundraising, leading them to scale back to six supported organizations. Still, the goal remains to raise $5,000 for each recipient, a sum that can make a big difference toward the bottom line.
That was certainly the case for the Boardman River Clean Sweep (BRCS), a nonprofit that organizes volunteer cleanups on multiple rivers in northern Michigan. BRCS was a 2018 recipient of the Pour for More project, and several thousand dollars in funds went a long way toward 2019 projects.
"It allowed us to do things like that that we might not have done before," says BRCS Chairman Norman Fred, noting that the donation accounted for a large percentage of the nonprofit's annual budget. "That was the year we did 54 projects. We schedule 12 river cleanups on 12 different rivers—that's our regular schedule, our yearly schedule. But that year we did 54. So that was pretty amazing." Fred also mentions the donation allowed BRCS to purchase specialized tools for their cleanup projects.
The team at Tip of the Mitt Watershed Council (located in Petoskey) had a similarly positive experience in 2020 despite some major challenges presented by the pandemic. When restaurants had to scale back operations during the lockdown—and still faced capacity limitations for months to come—Pour for More saw donations take a nosedive. A quick adjustment was made to carry the 12 nonprofits of 2020 into 2021 to maximize the opportunity to support their work.
"The Pour for More [team was] just extremely generous in carrying us over to the next year, seeing how the restaurant industry struggled through that first year of the pandemic," says Jennifer DeMoss, Tip of the Mitt's communications director. "It was a time when we were concerned about even asking our normal sponsors in our area for anything, so the fact that we were able to do anything at all was pretty wonderful. … We were just really impressed with how they dealt with trying to support local organizations in a time when a lot of local organizations were struggling."
Two years later, Tip of the Mitt is putting the funds toward good use in 2022. DeMoss says that the donation dollars are headed toward expanding the volunteer recognition program, providing water monitoring training, and upgrading monitoring gear.
"I think there was a real sense of community support," DeMoss says of the experience with Pour for More. "We were impressed throughout the whole thing, and obviously super happy to be recipients."
So, where can your beer money go further this year? Participating venues in northern Michigan include Rare Bird, The Filling Station, The Little Fleet, Tandem Ciders, Brewery Terra Firma, Earthen Ales, Mama Lu's, Red Spire Brunch House, The Workshop Brewing Company, Taproot Cider House, Cultured Kombucha, Chateau Chantal, Oryana, and Pets Naturally. Schuett also notes that Pour for More lost a few venues during the pandemic and that they are hoping to add new spots to the roster to make up the ground.
Once you've picked your venue, ordering is simple: Check the menu to find the Pour for More designation next to each venue's chosen beverage. If the featured Pour for More drink on the menu isn't your cup of tea, Schuett says some locations—including Rare Bird—can simply add the donation onto your tab and you can imbibe however you choose.
To learn more about the venues, the organizations, or Pour for More itself, head to pourformore.org.
Trending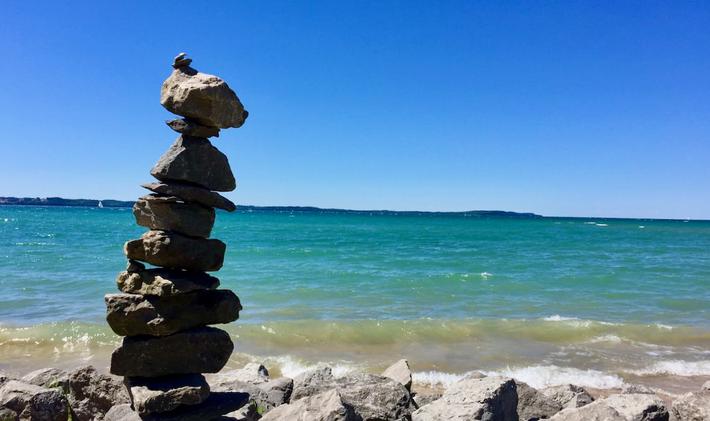 How Healthy Are Our Waters? Experts Weigh in on the Well-being of NoMi Waterways
We're all about to be waist deep in the busy summer season, and for many of us, it's also time to get waist de...
Read More >>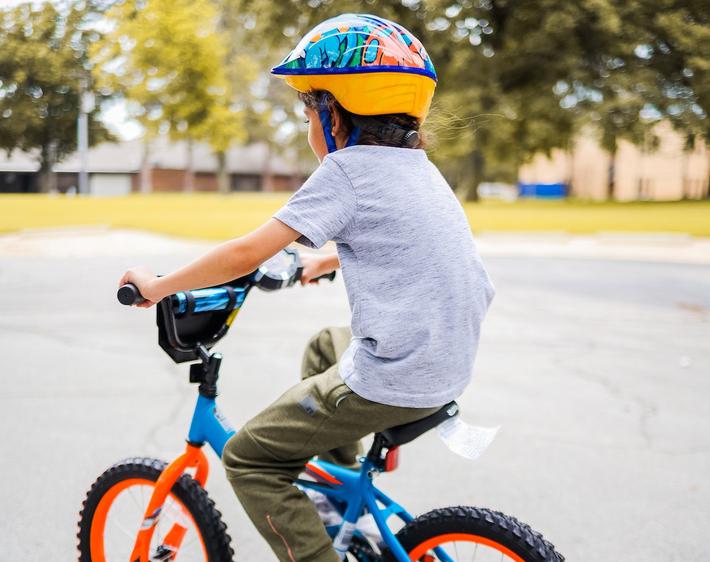 A Bike Extravaganza for the Kiddos
This event is brand new to northern Michigan: The Lynn Duse Memorial Kids' Bike Fest. Duse, the longtime Petoskey bu...
Read More >>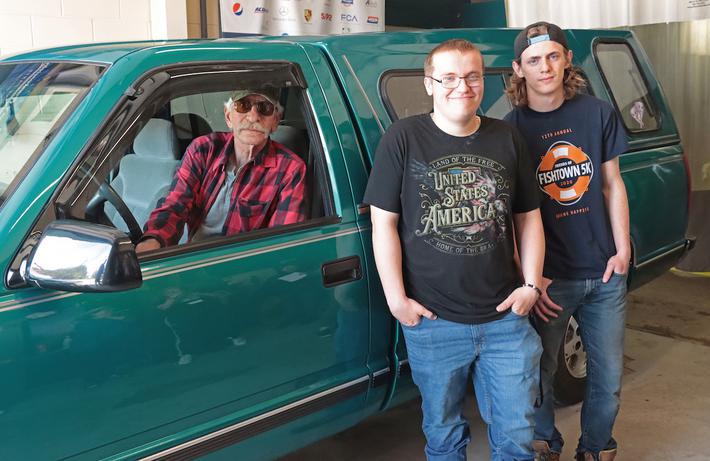 A Year-Long Restoration Complete
When a deadly tornado hit Gaylord last May, it left a trail of destruction to people's homes, businesses, and proper...
Read More >>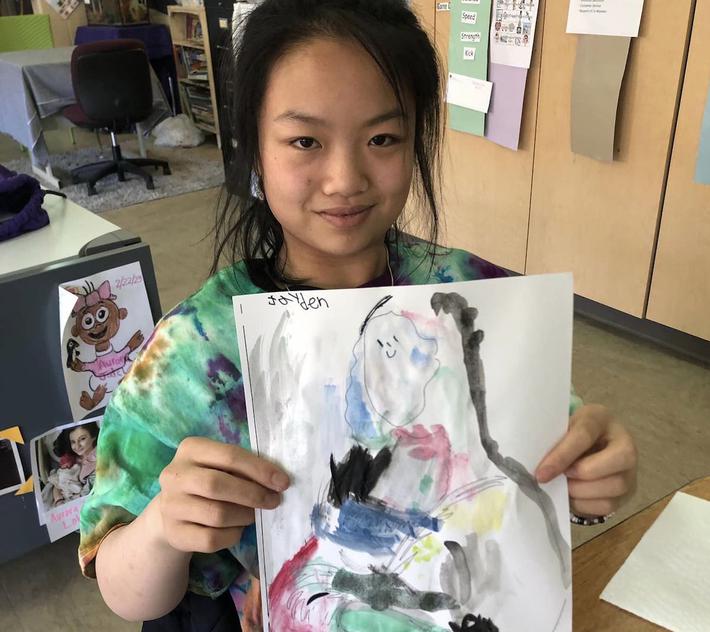 Investing in Local DEI Efforts
The Grand Traverse Regional Community Foundation announced it has awarded $11,000 from its Diversity Equity Inclusion (DEI...
Read More >>