Aerie
The 16th floor of the Grand Traverse Resort's tower is a perfect place to enjoy the changing scene that spring is bringing — and not just outside the 360-degree sweep of windows that afford panoramic views of East Grand Traverse Bay and the surrounding countryside from every seat in the resort's premier restaurant, Aerie. Exciting changes are also taking place inside these days: Aerie is rolling out a new website, new events, a newly remodeled and redesigned bar/lounge area, and the major makeover Chef Bryan Petrick is most looking forward to: "We're transitioning into a brand-new menu, and I can't wait to roll it out," he said. In fact, the only dish remaining from the former menu is the signature Aerie salad (organic field greens, cherry vinaigrette, cucumber ring, pickled red onion, candied pecans, Maytag blue cheese, dried cherries), which is a perennial customer favorite.
CHANGE IS DELICIOUS
A sneak peek at the rest of that new menu shows some definite spring leanings in the mix. There's creamed pea and leek soup (English peas, charred leeks, crispy potatoes, bacon lardons, focaccia croutons, pea shoots, fresh herbs, and olive oil), tempura asparagus (crispy fried asparagus, lemon pepper aioli, grated parmesan, preserved lemon, olive oil and smoked black pepper), wild mushroom risotto (with freshly foraged wild mushrooms, cippolini onions, Shetler's dairy cream, shaved grana Padano, fresh herbs and garlic scapes), and roasted rack of lamb (with tabbouleh salad, coriander tomato sauce, house-made merguez sausage, smoked yellow pepper coulis and fresh tomato-mint vinaigrette), as well as intriguing riffs on artichokes, mussels, seabass, filet mignon, ahi tuna, and more. "I take classic dishes and just give them my own kind of flair," said Petrick.
So what prompted the redo? "I like to change things up now and again, and I feel like diners want new things, too," he explained. "They don't want to go to the same restaurant and see the same menu all the time. They'll get bored with it and stop coming in. It keeps me on my toes and keeps me creative — writing the recipes, using different ingredients and techniques, and teaching the chefs in the kitchen to help them become better and more well-rounded."
Petrick, who came to Aerie five years ago, has always incorporated global influences into his cooking, including French, Italian, Latin, Mediterranean, and Asian flavors. After earning his culinary degree from the Art Institute of Michigan in Novi, he did an internship at a local Japanese restaurant there and, when it ended, was invited to stay on in a full chef's position. "It was probably the hardest job I've ever had," he said, "because I was the only American in the restaurant, and everything was really traditional. All of the tickets came written in Japanese, so I had to pick up the language quickly — at least all of the culinary terms. My mentor had trained in Japan for about 30 years before coming over here, so he knew a lot and taught me a lot."
UP CLOSE AND PERSONAL
On Thursday, May 24, Petrick will get to show off his expertise in another unique arena. Aerie is hosting a Chef's Table for a limited number of guests (call early for reservations). That evening, a mobile kitchen will be set up in a private space next to the eatery's windows to capture the beautiful views during the eight-course dinner, which was wholly designed by Petrick. The intimate setting allows participants not only to watch while he preps, cooks and plates the various dishes but also to comment and ask him questions at any time. Aerie manager Max von Bauer and assistant manager Alex Truck are doing sommelier duty for the event, and pairing wines, cocktails or beers to complement each course. They will also stand by to answer any questions guests might have.
The philosophy behind Petrick's cuisine — whether for a themed event or Aerie's nightly menu — is simple: "I want the best peak-of-season ingredients to work with, locally or Michigan sourced wherever possible. All of the products we use come in fresh, raw, unprepared — it takes time and care to transform them before we put anything on the plate. But that's the way I like to cook." Weighing in on this same topic, von Bauer notes, "Farm to table was such a big movement over the last 10 years, but if you're a quality restaurant, it's no longer a focus that you promote yourself with — it's the golden standard from which you start."
BE OUR GUEST
No question, Aerie is a place for a memorable dining experience. Still, it's at least a small distance from almost anywhere in the region; you don't just pass by it walking on the street and spontaneously decide to drop in. What makes it worth the trip? "There are a lot of wonderful restaurants in this area — we're very conscientious of that," said von Bauer, "but Aerie is unique in that it can tie this incredible vantage point, 200 feet above the bay, with an elegant yet relaxed dining atmosphere, a Wine Spectator-awarded wine list, and a real dedication to craft cocktails and craft food."
Truck added, "Our staff is professionally trained, so we're very well polished in our service from the time you arrive. Basically we want to say, 'You're our guest, and we're going to take care of you, so sit back, relax and enjoy.' We love celebrating special occasions with people, but we also want to make any meal a special occasion for them, whether they have something to celebrate or not. We're family friendly, business friendly, and a great place for friends to meet or couples to have a romantic night out. Although it has been around for a long time, Aerie is still a hidden gem in some ways, but it's one worth seeking out."
Aerie Restaurant and Lounge is located inside the Grand Traverse Resort at 100 Grand Traverse Village Blvd, Williamsburg, (231) 534-6800. For reservations or more information (also on special events), visit grandtraverseresort.com/aerie. $$$-$$$$
SUNDAY BRUNCH
COME AS YOU ARE (KIDS, TOO)
Every weekend, year-round, Aerie serves a casual Sunday brunch buffet from 10am to 2pm featuring a rich array of offerings that include an omelette station, several side dishes, pastries, desserts, and a glass of champagne for adults. Reservations are encouraged but not a must, and there is no dress code. On all major holidays (Father's Day is coming up on June 17), the chefs kick up the brunch menu another notch, which usually means perks like an added carving station, an even greater selection of side dishes, an expanded dessert display, and a separate kid-friendly buffet.
Trending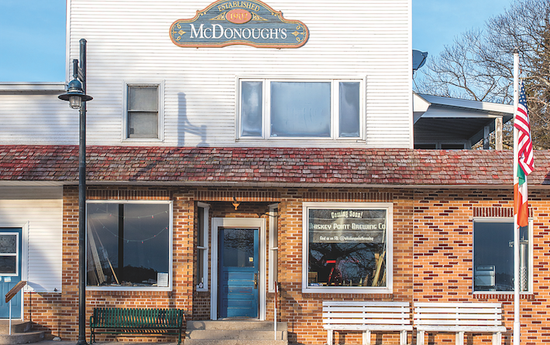 Welcome to Michigan's Most Remote Brewery
After years of planning and honing his beer-making skills, this spring, Patrick McGinnity plans to open Beaver Island&rsqu...
Read More >>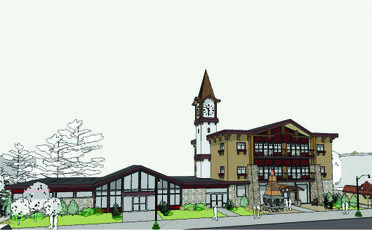 Gaylord: A boomtown Up North
Gaylord native Gary Scott had moved to Indiana, where he and some partners started a business to invest in distressed prop...
Read More >>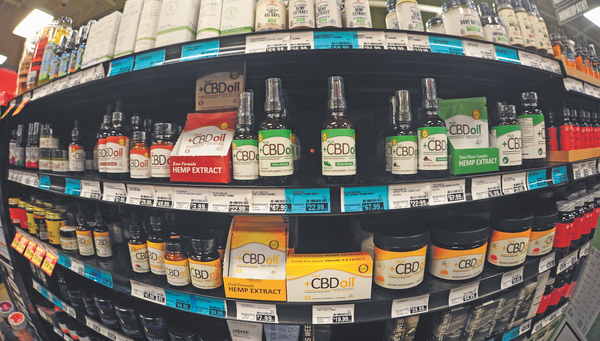 CBD Laws: Dazed and Confused
The sign outside of Family Video in Kalkaska lets drivers know the store has more than just movies. The sign reads: &...
Read More >>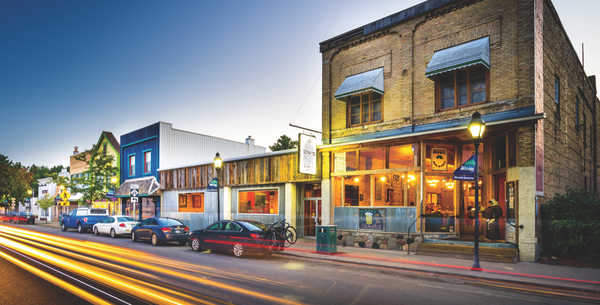 Small Up North Towns on the Rise
Spotlight on Bellaire (pictured)Seems Traverse City isn't the only place in the region making those "Best...
Read More >>
↑