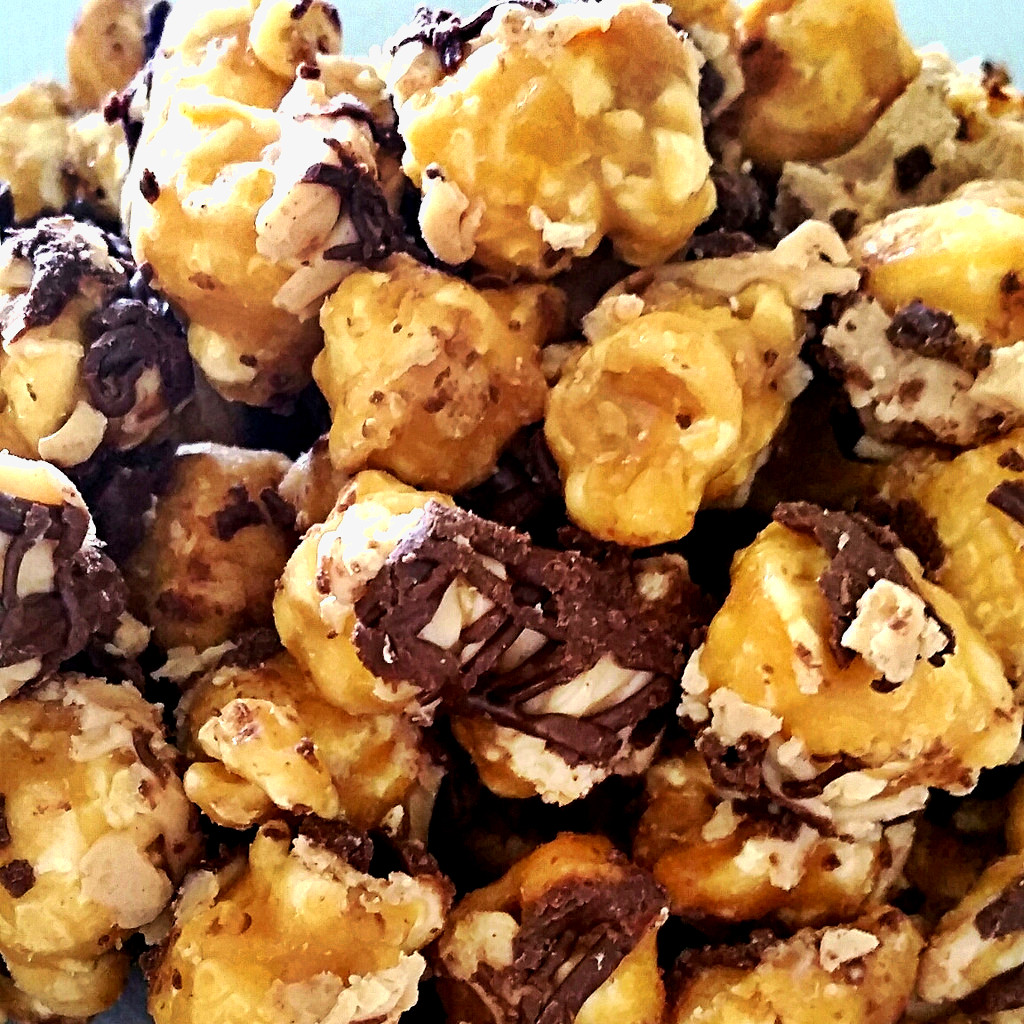 Alpine Chocolat Haus' Awesome in a Bag
Tastemaker
If you ask someone — or at least the right person — at Alpine Chocolat Haus in Boyne City what the best treat in the store is, you might be surprised with the answer. It's not one of the truffles. Not the dizzying variety of coated apples. Not even the chocolate-covered Nutter Butter (sigh).
Nope, it's the aptly named Awesome in a Bag. Which started its life not as chocolate or candy, but as — wait for it — popcorn.
We hear what you're saying. Why would someone go to a chocolate store for popcorn? Same reason you'd go there for Chocolat Haus' infamous salty-sweet best-we've-ever-had potato chips: Because once a fresh, crunchy favorite snack is coated with chocolatmiester Bruce Brown's real-ingredient recipe for handcrafted chocolate, they're even more irresistible. And it's not just chocolate (or as the Haus prefers, chocolat). Nope, this is Bruce's Caramel Corn, only new and decidedly improved by many, many more layers of decadence. The description — "Dark and White Chocolat and Peanut Butter Drizzled Caramel Corn" — doesn't do it justice. This stuff is sweet, crunchy, and utterly irresistible. And awesome.
Trending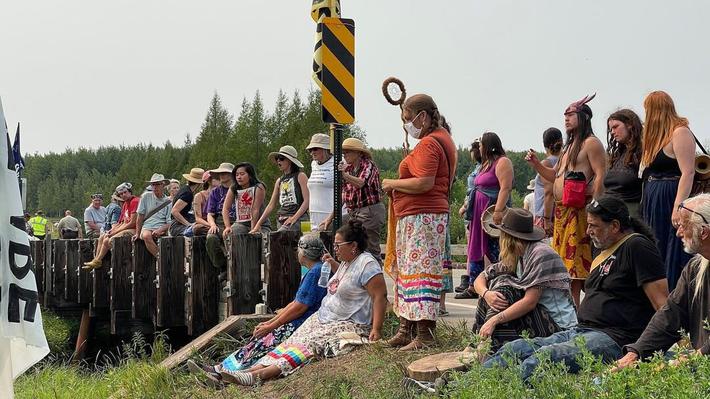 Hope for Line 5 opponents via Line 3's latest development?
Opponents of the ongoing Line 3 pipeline project in northern Minnesota — an oil-moving cousin of the also-contested,...
Read More >>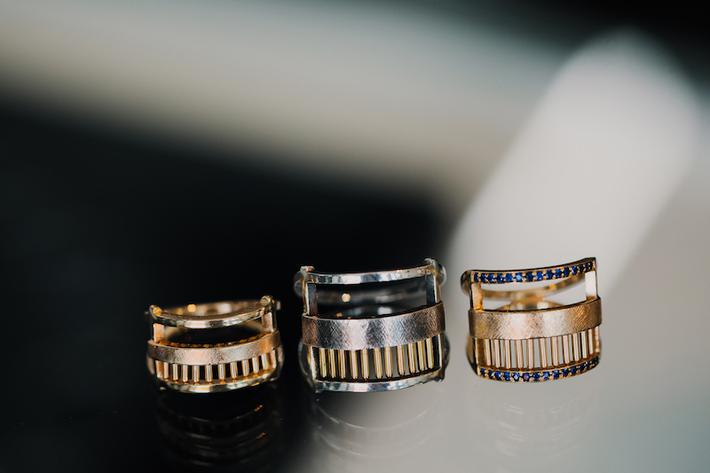 Visual + Aural Alchemy
Dana C. Fear has a name that sounds like a sentence. "I've just realized that in the last couple of years, &l...
Read More >>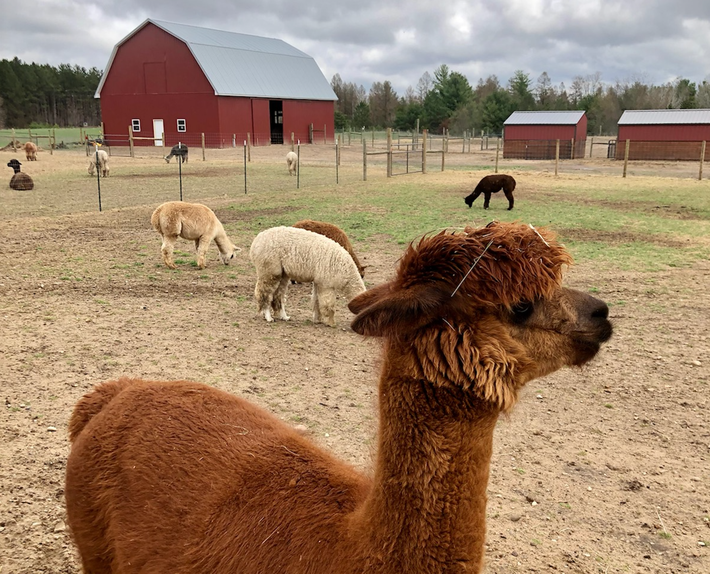 All the Warm Fuzzies
After living in the Detroit area for two decades, Rebecca and Jason Gill longed for a change. They said good-bye to their...
Read More >>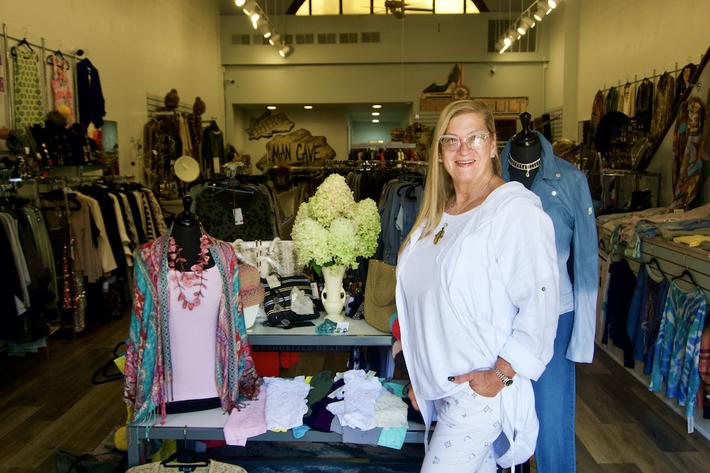 The Fabulous Pepper Berkowitz
Pepper Berkowitz might be a bit of an anomaly in the fashion world. She's warm, engaging, and genuinely wants to hel...
Read More >>
↑