Living off local foods
Dec. 30, 2007
Imagine living off of food grown only in Northern Michigan. In late summer, the abundance of Michigan produce and local 4-H Livestock sales would provide the major necessities. But in November? Options definitely become more limited. For 12 students in Kate Fairman's Visionary Thinkers class through Grand Valley State University's (GVSU's) Liberal Studies program located in Traverse City, a week spent during November, living off of only Northern Michigan-based food products was an eye-opener.
EAT LOCAL 2007
After attending the Sixth Annual Great Lakes Bioneers Conference held at Northwestern Michigan College, Oct. 19-21, which focused on environmental and social issues, GVSU student Elizabeth Pine and her classmates planned an Eat Local 2007 service project, in which members ate things grown only in Northern Michigan (with a few minor exceptions) for one week.
"Rather than buying products that have been shipped halfway around the world, using unnecessary fuel and allowing for a disconnection from our goods," explains Pine, "people should buy locally. In doing so, one is supporting one's neighbor, protecting our non-renewable resources and forming a connection with the people and places where goods are produced."
Leelanau County organic vegetable farmer, Marty Heller, the keynote speaker for the Bioneers Conference, spoke to the class and gave tips on the local eating scene.
"We had to go out and find local farmers," says Pine. "We did research to find out which bread used which grain, which was most local."
LOCAL COMMUNITY OFFERS SUPPORT
Community support was incredible, admits Pine, who reveals that Oryana Natural Foods Market, Folgarelli's, Pleasanton Brick Oven Bakery and Higher Grounds Coffee (as coffee is not grown locally, a compromise was made to only buy fair trade yet locally roasted beans) gave the students great discounts. A butter-making party using Shelters Dairy, a visit to and some garlic jelly from Red Trillium Farm, and a trip to Black Star Farms where Pine was able to pick fresh spinach at the farmers market rounded out the Eat Local 2007 experience.
"We bought lamb and eggs," says Pine. "We were able to meet the farmers and get recipes."
NO MORE JUNK FOOD
Giving up Coke, Doritos, salt and peanut butter was the most difficult, but the agricultural diversity in Northern Michigan – including plenty of local beer and wine – was helpful.
"It was really interesting to see what was already going on in Northern Michigan to support the local economy," says Pine, who noted how Black Star Farms buys local milk to make their handmade cheese and pays higher prices for local fruit to make brandy. "What was really rewarding was the connection we made – you could name the farmer and put a face to (the item we were eating)."
"We live in an amazingly diverse agricultural area that so many of us did not take advantage of until this project," continues Pine. "What's more, all of us have had fun, actually taking the time to cook – even making our own butter – trying and sharing new recipes, sitting down with friends and family and telling them exactly from who and where our food was grown. It made me realize that this little project and continuing to eat locally has a far-reaching impact beyond just my kitchen," she says. "I feel a connection to my food and my community that brings consciousness and gratitude to our table. Believe it or not, that actually makes our meals taste better!"
ACTIVE LEARNING FOR LIBERAL ED
Since fall of 2001, GVSU's Liberal Studies bachelor's degree program has been helping area students develop skills most relevant to life and their future professions, and service projects such as the Eat Local 2007 experience are a significant part of the process.
"Most of our classes employ active learning methods rather than depending on the traditional lecture/exam format," says Gilda Povolo, distance coordinator for Traverse City's Liberal Studies department. "We place a strong emphasis on learning through service to our communities."
With many GVSU service learning projects from other classes also taking place this fall around Traverse City, here are some of the highlights:
THIRD LEVEL'S TRANSITIONAL LIVING
Josh Havens, Barbara Burch, Kasey Klein and Elizabeth Pine worked with staff at Third Level Crisis Intervention Center on its new Transitional Living Program for their GVSU Management 345 service learning project. A grant written by Third Level Youth Services Manager Norvilla Bennett was the third of three federal grants responsible for keeping Third Level's free youth programs running.
"That grant actually is a grant responsible in financing a 16-month program for ages 16-21 on transitional skills," says Bennett. "We're anticipating working with 50 youths in the first year." The goal is to get youths at any stage stable emotionally, financially and eventually, independently."
GVSU students generated a list of landlords willing to work with the crisis center to provide housing for at-risk young adults, and gathered furniture and other apartment comforts, including a bed. More stuff was donated than needed for one apartment, so the potential to help more than one person is there.
"We're still donating stuff to the program," says Havens. "They'll have stuff ready to go."
Although the students' final goal of getting a young adult in a furnished apartment wasn't completed on the short timeline the students had, the students were successful in many of their project's goals.
"We wanted to create awareness about that program," says Havens. "We were not able to get someone in, but we learned about working on a team, accomplishing goals and working with a non-profit. It's cool to be part of that."
Bennett anticipates one of six candidates in the running for the apartment will qualify within the next six to eight weeks and will benefit from all of the donations raised by the group.
"This group was successful beyond their wildest dreams," says Bennett. "I am so pleased with the work that they've done."
CARPOOLING IS COOL
With two liberal studies and two education students making up this GVSU management class team, brainstorming led the group to combine both disciplines to help the school and the environment.
"Our project was the carpool competition," explains GVSU student Candice Whiting, who teamed with Amber Lockhart, Kathy Meyers and Winter Kyvik.
"For the winner of the schools, our team fund-raised a cash prize of $500; that cash price is to be used for an environmentally friendly project in the school."
The winning school was Traverse City Central High School with 683 carpoolers. Traverse City West High School had 415.
The excitement of the participating students was a major plus for the team, as some even decorated their cars for the competition. In addition to the main competition, the team also organized a school supply donation for an area elementary school, by making cold-calls for donations from anyone willing
to help.
"I learned so much about organization and improvising," says Whiting, "and to be as flexible as possible when things fall through. We received a lot of support from the community."
TOURNAMENT AT BOYS & GIRLS CLUB
Needing increased membership, the Boys & Girls Club of Traverse City and new director Pat Lewellan welcomed the help of GVSU students Amy Round, Sam Park, Jackie Abeyta and Noah Creamer in setting up a table tennis tournament at the facility in the hopes of enticing new members.
"We wanted to help the organization get the biggest bang for the buck," says Creamer, explaining how the club just got re-initiated in the area and needed lots of new recruits to meet goals of the national organization.
GVSU students collected prizes from area businesses willing to help sponsor the event and offered a grand prize of $100. With 35 players taking part in the competition, the top four competitors received prizes, but no child left the event without a gift.
Good sportsmanship was evident and the students were happy with the turnout. "The kids were absolutely great," says Creamer, who plans to be a professor in the social sciences. "Polite, friendly and very motivated to win the cash prize."
IS LIBERAL STUDIES FOR YOU?
With small class sizes and the ability to design their own emphasis area, GVSU Liberal Studies students develop skills like creative and critical thinking and responsibility to their community. Most classes are taught by local instructors, supplemented by teachers from Allendale when needed. With classes ranging from "The Idea of Nature" to "Social Class Inequality" to "Leadership Dynamics," the impact of a Liberal Studies education is far-reaching.
"Our students are working at educational institutions in student activities and support," says Povolo. "(They) are social workers, probation officers, employment counselors, environmental activists, librarians, managers at wineries. Others use the degree as preparation for advanced degrees to become lawyers, educators, counselors, social workers, professors, and public policy."
Pine, a true believer in liberal education whose main interest is Peace Studies, agrees: "People don't get a job and stay in it and retire – most people stay six to eight years then switch. A degree like this leaves you open; it's a much broader education. I've been enrolled in four different universities here, and in Germany and Switzerland, and [GVSU's Liberal Studies Program] is just one of the best programs I've been involved in."
For an information packet about GVSU's Liberal Studies program, please call 231-995-1785, or to set up an appointment to discuss the program, call Gilda Povolo, distance coordinator, at 231-995-1878.
Trending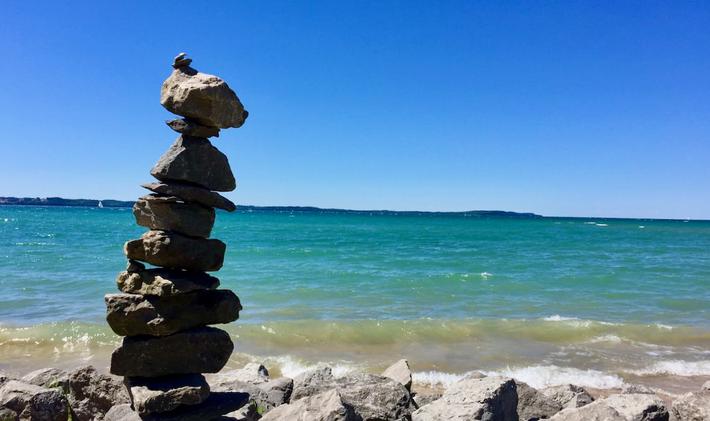 How Healthy Are Our Waters? Experts Weigh in on the Well-being of NoMi Waterways
We're all about to be waist deep in the busy summer season, and for many of us, it's also time to get waist de...
Read More >>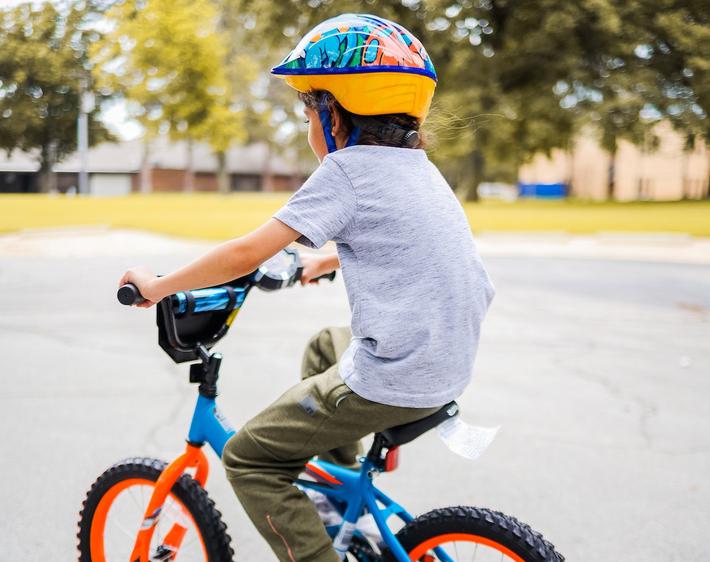 A Bike Extravaganza for the Kiddos
This event is brand new to northern Michigan: The Lynn Duse Memorial Kids' Bike Fest. Duse, the longtime Petoskey bu...
Read More >>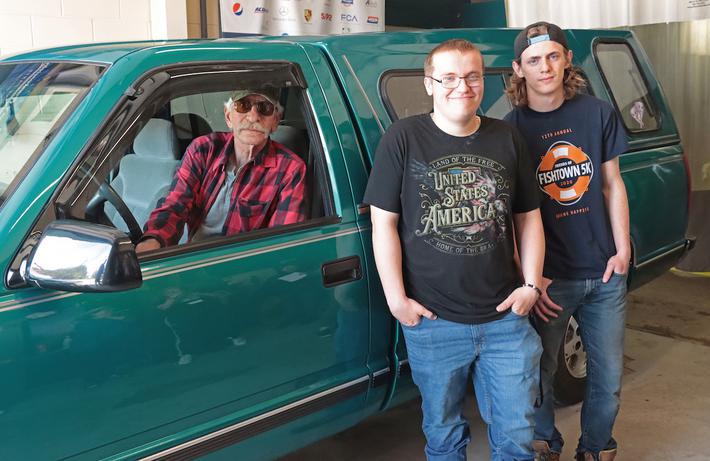 A Year-Long Restoration Complete
When a deadly tornado hit Gaylord last May, it left a trail of destruction to people's homes, businesses, and proper...
Read More >>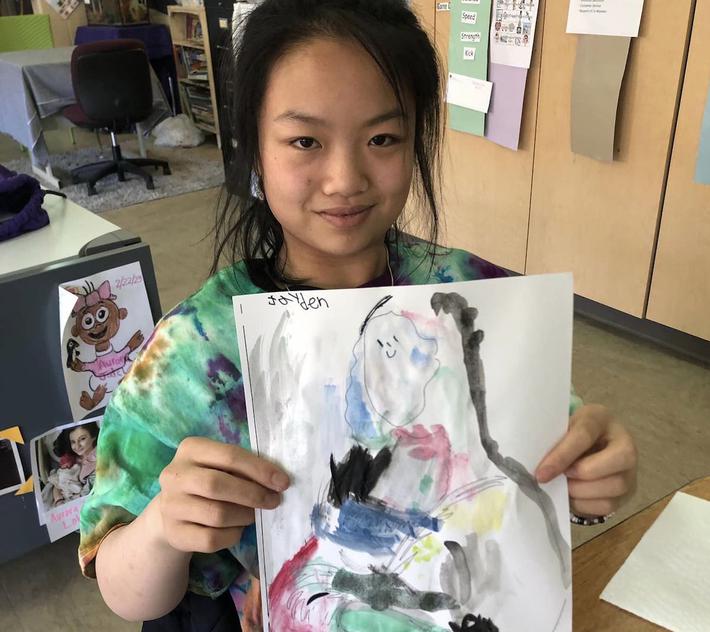 Investing in Local DEI Efforts
The Grand Traverse Regional Community Foundation announced it has awarded $11,000 from its Diversity Equity Inclusion (DEI...
Read More >>