Pleasantview Vineyards
April 25, 2007
If Sandy Pfister and Dr. Jerry Perrone of Pleasantview Vineyards have anything to do with it, the Harbor Springs-Petoskey area will no longer be an afterthought on Michigan's wine map.
Michigan now has more than 60 wineries and projections are that by 2010 that number will be in excess of 100. Much of the publicity and admiration for this young industry has focused on the four federally designated viticulture regions (AVA) along Lake Michigan with two of those (Leelanau and Old Mission Peninsulas) here in Northern Michigan.
But wineries are popping up all over Michigan, including in the Upper Peninsula. Besides the 22 wineries (three more are opening this year) in the Grand Traverse region, wineries have opened in Cheboygan, Alpena, Charlevoix, and now Harbor Springs.
"The State has been sending out a DVD to the media and others that only showcases the Paw Paw, Leelanau and Old Mission," said Pfister. "They are going to have to update that DVD because there is a lot going on all over the state. In fact more than half of the wineries are outside of those three areas."
HIGHLAND HIDEAWAY
Pfister and Perrone have opened the most recent winery in Michigan. Their Pleasantview Vineyards is at their Highland Hideaway B&B Resort that they built 15 years ago. Their winery, which opened last August, was an afterthought.
After operating a successful B&B for a few years, they decided to plant some grapes. They did some research and found that Valiant, Edelweiss and Niagara would grow best.
"Jerry began experimenting with different blends," said Pfister. "The great thing was that we had a built-in test market: our B&B guests. We started asking them to try the wines to get their opinions."
Pfister said that once they decided to open a winery, they didn't realize the challenges that were ahead of them.
"Growing the grapes and making the wine has been the easy part," said Pfister. "Getting the licenses and permits took almost three years. Amazing, we were able to get the federal permits and licenses before the ones from the state, which was frustrating, because we were ready to open but couldn't."
From her experiences working with Lansing, Pfister (who is the business manager for the winery operation) plans to meet with the Liquor Control Commission in May to discuss better ways for the state to speed the process for licensing wineries.

NO GUARANTEES
"There are a lot of people planting vineyards but are weary of investing in a winery because there are no guarantees that you will get approval and you can't get approval until you make the investment," she said. "Much of the way Michigan is structured for winery licenses does not work for small operators like us."
Despite the hurdles, Pfister and Perrone have enjoyed immediate success.
"The response has been great," said Pfister. "Sure, people come in with Chardonnay or Merlot as their benchmark, and we simply explain that we don't grow those types of grapes here and then we begin the education process of what we do grow and make."
Pfister likes to assess each visitor's palate to get a frame of reference.
"Basically we have to start from square one for most, because many people are new to wine tasting. Plus this is an educational process from the standpoint that we make wines here based on what they soil and climate are willing to give us, said Pfister.This is important because we have our own varietal character here, as do other regions, so this is to be celebrated not compared."
Leelanau and Old Mission Peninsulas have enjoyed success by creating wine trails,
and Pfister and Perrone have decided to start their own.
"We have two wineries up here, so we are starting our own wine trail in hopes of encouraging others to open," said Pfister. "We are creating a brochure that will feature our winery and Black River in Cheboygan. It will also include several unique spots between the two wineries, such as the Pellston Market."

SUMMER TASTINGS
Pleasantview Vineyards will be also offering a series of tasting events throughout the summer.
"We are inviting area restaurants and farm markets and others who make unique things to come for special afternoons," said Pfister. "We are giving them free space and will do all the marketing. This will give the visitor an opportunity to experience what our region has to offer in one setting. From here they can go and visit these places directly."
Pleasantview Vineyards is located near Nubs Nob and Boyne Highlands and enjoys stunning views of the region. The wines are delightful and Sandy Pfister has a wealth of knowledge. For info visit www.PleasantviewWinery.us or call them at 231-526-8100. They are open Thursday – Sunday from 1 to 7 p.m. and also for private tastings by appointment. Jerry Perrone will offer wine education seminars throughout the summer and details may be found online.

Pleasantview Vineyards Tasting Notes:
Pleasantview Vineyards currently offers 9 wines but more are in the works. They have 3.5 acres of grapes on property and contract another 4 acres from other growers in the region. Here are 6 wines to consider when visiting their tasting room:

2006 Sunglow: A blend of Valiant and Edelweiss this rose has strawberry notes and is light and fruity. This and all Pleasantview wines should be served at cellar temperature (slightly chilled) and pairs perfectly with summer salads, grilled fish and fresh fruit.

Moonstruck: A blend of Edelweiss, Niagara and Pinot Noir. Enjoy this light style red with both warm and cold pasta dishes. Perfect with grilled chickens or burgers.

Goomba Grappa: Made in tribute to Jerry's Italian heritage this Grappa started in true fashion by pulling from the bottom of the tanks and throwing it all together and re-fermenting it. Perrone has perfected his blend and this light style Grappa is perfect as an aperitif before or after dinner.

C.S. Grassello: A blend of Cabernet and Valiant making this a definite for the red wine lover. Pair with grilled meats and wild game dishes. This wine is brand new and won't last long.

Wild Rose (Eco Wine): This wine is not yet available but is sure to become a winery favorite. Using wild grapes that are very tiny and grow in the woods all around the area this wine is loaded with anti-oxidants and mangosteen. The wine has several unique flavors and is a must try. Sandy points out that they use very little sulfates in all of their wines and they use organic growing methods.

2005 Ice Wine: A blend of Edelweiss and Niagara this is ice wine is liquid gold. Because of limited quantities it is not available for tasting but at $20.00 it is worth the investment. If weather conditions cooperate Perrone plans to make a red ice-wine this year.

Notes on the grapes grown: The primary grapes grown at Pleasantview Vineyards are all hybrids that handle harsh winters. Here are the three primary variatels used by Perrone for his wines:

Valiant Grape: is a red hybrid developed in North Dakota and is said to be able withstand –70 F. It has a shorter ripening season making it a good fit for Northern Michigan.

Edelweiss: a white grape developed in Minnesota. Excellent for sweeter style wines and its rootstock is tough and disease resistant.

Niagara: The daughter of Concord this flavorful grape is perfect for softening and adding sweet notes to wines.



Trending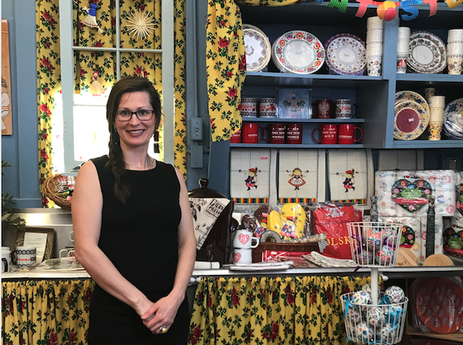 Straight Outta Hamtramck
There it stands, in downtown Cedar: The Polish Art Center. Some paintings of the Old Country probably, maybe some Polish p...
Read More >>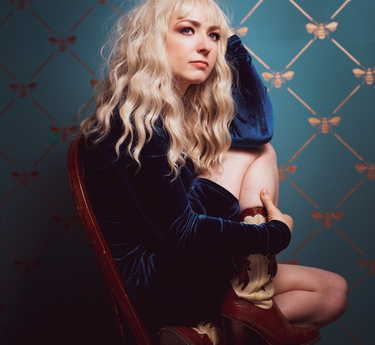 The Queen of Underground Country Returns
The last time Rachel Brooke released a full-length solo album, things looked very different — both in the northern M...
Read More >>
Patience Required
It's going to be a very long election night. Voter fraud will have nothing to do with it. Every state has some form of ea...
Read More >>
The Long Goodbye
Last week, President Trump sowed confusion within his government — and amongst our allies — by tweeting t...
Read More >>
↑