Learn Great Foods
May 4, 2008
They've been featured in Bon Appetit and Conde Nast Traveler maga-zines. Their founder studied chemical engineering. And they can get you cooking alongside celebrated chefs, take you riding with the buffalo, and teach you what a "jiimaan" is. So just who are they? They're Learn Great Foods, a specialized touring company based in Bay View, Michigan, and Mount Carroll, Illinois.
Learn Great Foods was started by Ann Dougherty, whose family home is in Michigan. In addition to that aforementioned education in chemical and manufacturing engineering, she also trained to be an environmental engineer. But it was food that she found herself most interested in. Dougherty's goal with Learn Great Foods was to teach about the "natural link that exists between sustainable farming, great cooking, and the environment" - and with her accomplished staff, she's found plenty of ways to do just that through their agri-culinary tours and other events. Learn Great Foods is also gaining more popularity right along with the country's current growing awareness of "Green" issues, so it's a win-win situation.
"I see that, after energy, food and water are our next environmental issues," Dougherty explains. "The U.S. food system has problems, so tourism and food tours are a way to change the food system one tour at a time. "Green" is a movement, and we all are in motion, but "green" does not need to be scruffy or dogmatic; adults learn when we are having fun. And our guests tell us about the changes they are making after the tours."

LAYING THE GROUNDWORK
These tours are carefully planned.
"Our tour development process is sometimes long," Dougherty says. "One of our cheese tours had four practice runs before we invited guests. I have talked with and visited more than 200 farms and shops to select the ones we work with now. Our criteria are aesthetics, quality of product, knowledge of environment and health topics, over-the-top hospitality, and interest in experiential learning."
Dougherty says it takes that little extra "something" to make those farm and shop destinations especially great for Learn Great Foods' guests.
"To grow or raise a delicious, organic product, and to have a sustainable farming business, is more than enough for anyone to do. So to add on a touring component, with another set of to-dos -- well, only those focused on teaching and sustainability are going to put even more time into offering these tours. After five years of finding farm partners in the Midwest and also in Mexico and Argentina, I see it and feel it; I know it when walking onto a farm for the first time."
Dougherty plans, tests, and leads it all, with a menu of activities happening almost year-round.

ON THE ROAD
First, the tours. The Buffalo and Cheese Tour (May 13 and September 1) takes participants to Pellston Market for a cheese tasting, followed by a ride with local buffalo, and then it's back to the Pellston Market for a local foods lunch. The Petoskey Culinary Market Tours will "wend its way on food safari," as Dougherty puts it, through the Petoskey area, shopping for fish, turkey, beef, pork, vegetables, fruits, preserves, pies, flowers, maple syrup, honeys, and flowers, arriving at Petoskey's Crooked Tree Arts Center afterwards to prepare a feast with local ingredients. There's also a Mystery Petoskey Culinary Farm Tour on August 30, which will meet at Symons General Store.
Cross Village will be the place to be on May 25 from 4 to 6 p.m., with a local foods, sustainable cooking workshop and demo at Three Pines Studio. Perhaps the most intriguing event of all also kicks off in Petoskey (May 23 and 30 and also each Friday in September) - the Jiimaan Culinary Lake Tour. What's a Jiimaan, you ask? It's a 20-person traditional Native American canoe made of wood. (There is also a separate race on Little Traverse Bay each year, the Odawa Jiimaan Challenge, which sends the canoeists from Harbor Springs to Petoskey.) All 20 guests are taken for an evening ride on this remarkably stable craft, complete with historical area commentary, paddling back to Petoskey at sunset for another gourmet dinner. Learn Great Foods ventures into the Upper Peninsula for a few events as well; their U.P. Wild Food Tours take place in Naubinway and Engadine on August 2-3, with visits to Kings Fishery and Krause Farms.
Learn Great Foods also offers several weekend events that are sure to whet your palate. Early May's 2 Busy 2 Cook (But Not Too Tired to Eat) Weekend in Petoskey is repeated in November. Boyne Falls will be the destination for the All Things Chocolate and Spa Weekend in October, and Leland is the perfect locale for the Go Fish! event on Oct. 31-Nov. 2. Every Wednesday from spring to fall, Learn Great Foods revisits the Leelanau Peninsula for Culinary Farm Tours that run from noon to 6 p.m.

REGION-WIDE
"When I started the company in 2005, I wasn't sure where the tours would work best," Dougherty remembers. "The Driftless region of Northwest Illinois reminded me of Northern Michigan, so I set up an operation there also. Both have worked. There are now 40 farms and 16 chefs that we are touring and buying products from regularly."
In the Petoskey area, Dougherty works with chefs who are well known in the region, adding even more cachet to Learn Great Foods' appeal. Blackbird Gardens' chef and market gardener Mike Everts; Pellston Market's chef and chocolatier Nancy Kelly; U of M Biological Station chef Ken Willoughby; and Julienne Tomatoes owner/chef Julie Adams are four of Northern Michigan's best. Dougherty has even drawn a couple of Leelanau chefs to the Petoskey area to help out; namely chef Nancy Krcek Allen and Provisions' Perry Harmon. Farm locales include Aspen Hill Farm in Boyne City, Cross Fisheries in Charlevoix, and the charming Pond Hill Farm in Harbor Springs. "We cook with talented, experienced chefs who enjoy sharing knowledge," Dougherty enthuses. "It's all good info for daily life, with a few great culinary techniques thrown in - it's an interactive food show."

AFFORDABLE EVENTS
If you think that all of this is a little too "gourmet" for your wallet, you'd be wrong. With over 50 events in Northern Michigan this year and a half-dozen themed weekends, there's something for every interest and every budget.
"Our events are for everybody," Doughtery says, "Tours are $95 for the day, $35 for teenagers, and include the tour, the cooking class, and dinner. Weekend prices are $325, including two nights lodging, double occupancy, which includes a Friday night reception, five meals, two cooking classes, and fantastic touring; some of the weekend events can also be participated in without accom-modations. The weekend packages are also full of gifts; recipes, a Friday night book gift, and other surprises throughout."
Learn Great Foods appeals to many different age groups.
"Our guests have included everyone from toll booth operators and tourists from New York and Colorado. Many guests have been celebrating an anniversary or birthday, or traveling on a family vacation. It can be an unusually fun intergenerational day; from teens to 30 or 40-somethings accompanying their parents."
New projects include a FoodBooks series, which are 16-page, full-color booklets that contain "tour-tested" recipes as well as health info, how to preserve each ingredient, farmer interviews, and food facts. The first five books will be available on June 1 and will feature tomatoes, fish, bison, herbs, and asparagus, with the second set arriving in August.
Then there's the "conversation-starting" Learn Great Foods truck - a 1979 Ford F-350 box truck painted light blue - which gets parked at food festivals and events in season, whether it's a farmers market or out in a field, complete with a grill, sink, and prep station loaded into the back for cooking on-site. "All of our events are a chance for people to think and talk about how they are eating, cooking, and buying food," Doughtery says. "That's what we hope they'll leave their Learn Great Foods experience with."

For information and to register for Learn Great Foods events (reservations are required), visit their website at
www.learngreatfoods.com or phone
231-758-3407.



Trending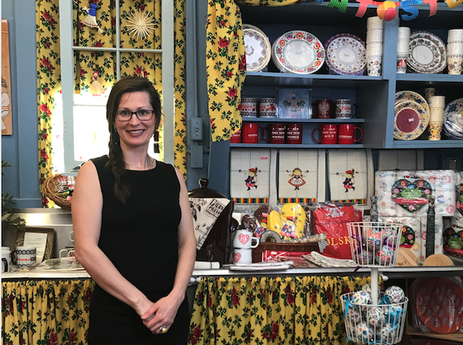 Straight Outta Hamtramck
There it stands, in downtown Cedar: The Polish Art Center. Some paintings of the Old Country probably, maybe some Polish p...
Read More >>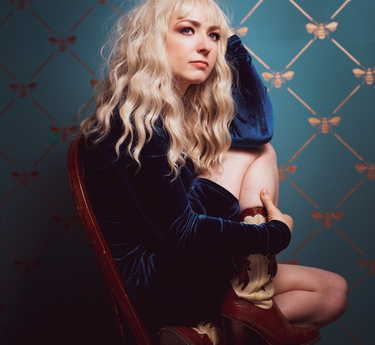 The Queen of Underground Country Returns
The last time Rachel Brooke released a full-length solo album, things looked very different — both in the northern M...
Read More >>
Patience Required
It's going to be a very long election night. Voter fraud will have nothing to do with it. Every state has some form of ea...
Read More >>
The Long Goodbye
Last week, President Trump sowed confusion within his government — and amongst our allies — by tweeting t...
Read More >>
↑