A Northern Michigan Treasure: Legs Inn
There's one restaurant in Emmet County that definitely has legs.
July 6, 2014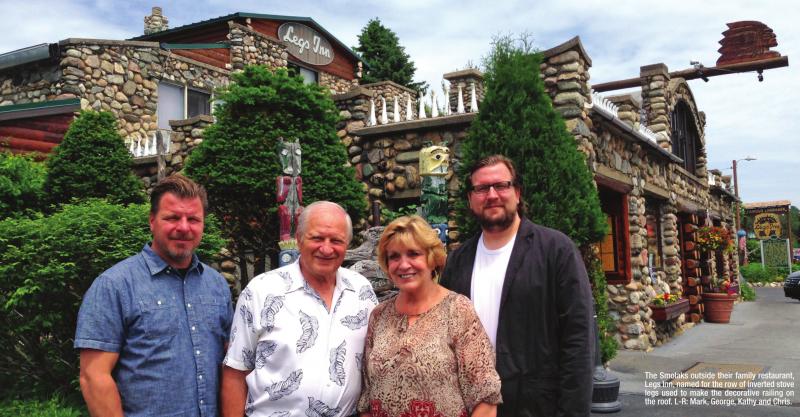 For more than 90 years, the Smolak family has run Legs Inn at Cross Village, a visually unique spot in its own right that lays claim to the regionally beloved dining destination.
The owners credit its long run to generations of carefully tending the driftwood, lake stone, and totem pole building "¦ as well as its authentic Polish menu.
The dream of immigrant Stanley Smolak, Legs Inn – named for the cast iron stove legs that adorn the roof 's rail – is part restaurant and part art gallery.
Now, descendants George and Kathy Smolak and their sons Mark and Chris carry on that dream.
"We've been running it day to day for 28 years; altogether [I've been part of it] for 51 years," said George.
THE SCENE

One of the remarkable things about Legs Inn is its success in spite of its remote location. It is located in tiny Cross Village, nearly 20 miles north of Harbor Springs, at the end of the Tunnel of Trees.
Yet people still manage to find it, and tell their friends and neighbors, said Chris Smolak.
"I'm amazed at how many first time visitors we have," he said.
The building and much of the contents were created by Stanley Smolak, a Polish immigrant who settled in Cross Village in 1921.
He began building Legs Inn in the late 20s, including driftwood and roots from the forest, crafting them into tables and chairs.
When his son and heir apparent Joe was killed in an auto accident, Stanley reconnected with his family in Europe. Soon his brother John and nephew George arrived, followed by George's siblings Alex and Anna.
John took over the business after his brother Stanley died in 1968, followed in turn by his son Alex when John passed away in 1972. In 1987, George and his wife Kathy assumed control of Legs Inn, and soon engaged the skills of Mark and Chris.
The establishment is a sprawling stone and log building with a large lobby, gift shop, bar, dining room, porch, outdoor patio and garden area.
THE MENU

As befits a restaurant with a Polish heritage, specialties from that country's cuisine take center stage. Appetizers include pierogi stuffed with beef and pork, potato and cheese, or sauerkraut and mushrooms. Kielbasa (Polish smoked sausage) with sauerkraut and potato pancakes is also a popular choice.
Golabki (cabbage rolls stuffed with beef, pork, rice and/or vegetables), nalesniki (crepes with apples or farmer's cheese), and the Old World Hunter's Feast are among the Polish entrées. The lattermost combines the restaurant's signature goulash and Bigo's Hunter's Stew, a blend of sauerkraut, mushrooms, cabbage, pork, beef and kielbasa.
If your appetite doesn't lean in the direction of Polish fare, not to worry. Northern Michigan's ubiquitous whitefish puts in an appearance: broiled, blackened, smoked, on a ciabatta roll, even served as a spread.
Grilled chicken, burgers, and buffalo wings are also staples. Featured sandwiches are the Grilled Chicken Bliss, with Swiss cheese, avocado and bacon; Sliced Sirloin BBQ; and the Almost Chicago-Style Dog, a hot dog served open face with tomatoes, cucumbers, onions, sport peppers, and neon green relish.
Salads include Gray's Reef, with boiled and sliced red beets alongside mixed greens and goat cheese with almonds and dried cranberries. There is also the Waugoshance, with greens, cranberries and almonds, mixed with whitefish, and set off with a zippy lemon vinaigrette.
THE BEST

Adventuresome eaters might start with zurek, a soup with a hearty blend of Polish sausage, hard-boiled eggs, and red potatoes in a meat and rye stock.
"There are several different recipes for the same soup throughout Poland," said George Smolak.
Next, belly up to the Taste of Poland: kielbasa, golabki, and pierogi, with mixed vegetables.
Among the signature specialties, the vegetable nalesniki is somehow both light and hearty. The crepes enfold a delicious mix of grilled, seasoned vegetables, and are topped with a homemade dilled white sauce.
For dessert, fruit pierogi topped with lemon and sour cream drizzle may be just the thing. The Berry Szarlotka certainly is - a Polish crumble cake with apples, raspberries, strawberries, blackberries and blueberries. Make it really special with ice cream and whipped cream. The Smolaks even guarantee it is calorie-free.
And you can always opt for a Polish beer like Okocim, Tyskie or Zywiec, or a Polish vodka such as Belvedere, Luksusowa or Zubrowka.
THE REST OF THE STORY

George and Kathy were living and working in Chicago when they took over Legs Inn, and still return there each winter, as do Mark and Chris.
George studied engineering, while Kathy worked in medicine and later developed some of the recipes at the restaurant. Mark's background is in advertising and business, while Chris boasts a degree and experience in hospitality. The four now collaborate to run Legs Inn.
"We were always a part of it. Our roles changed through the years," said Mark Smolak. "I'm grateful to play a part in it nearly 90 years later."
His brother Chris says the foursome work well together.
"We have complementary skills," he said. "I can't cook but I sure know how it's supposed to taste."
Kathy says their two sons are the future of the restaurant.
"They're the ones bringing new ideas, new salads, new names," she said.
Kathy and George remain the center of the restaurant's success, including expanding the outdoor setting, where it's difficult to find a seat during good weather.
"This may be the only spot where you can see four lighthouses," says George.
THE SKINNY

The appetizers run from $4.99 for the kabanosy (hunter's sausage with red beet relish), up to $10.99 for the sampler. Sandwiches start at $6.49; lunch entrées start at $7.49. Dinner entrées begin at $15.99.
Legs Inn is open daily from noon to 8pm. It keeps those hours through October 19, when it closes for the winter.
Legs Inn is located at 6425 Lake Shore Drive in Cross Village. Call (231) 526-2281, visit legsinn.com, or find them on Facebook.
Trending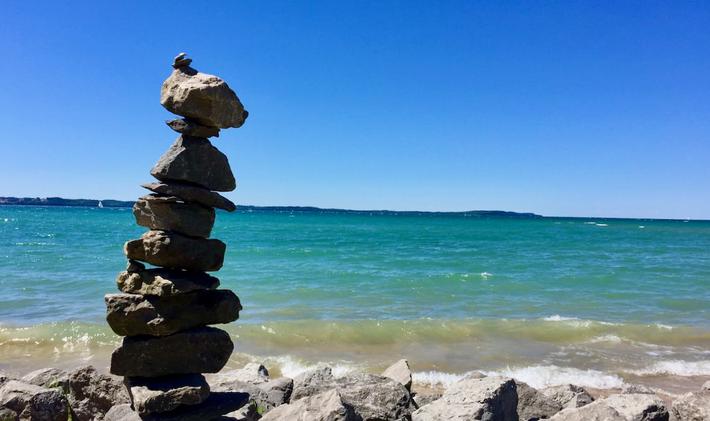 How Healthy Are Our Waters? Experts Weigh in on the Well-being of NoMi Waterways
We're all about to be waist deep in the busy summer season, and for many of us, it's also time to get waist de...
Read More >>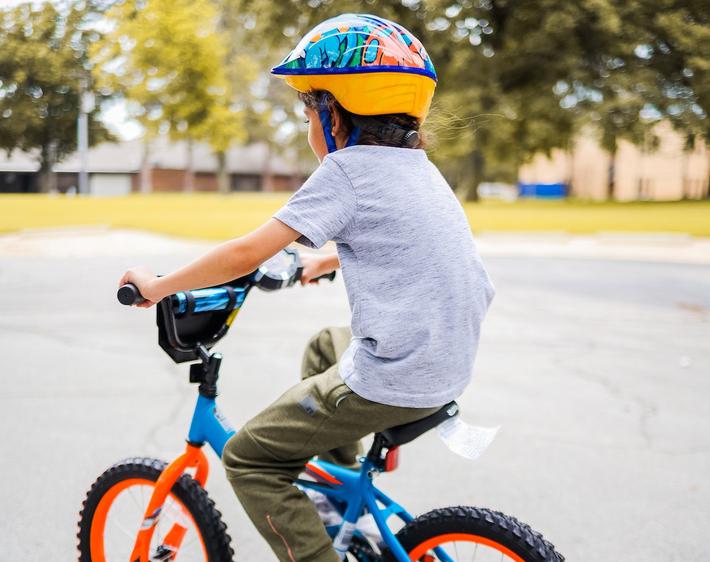 A Bike Extravaganza for the Kiddos
This event is brand new to northern Michigan: The Lynn Duse Memorial Kids' Bike Fest. Duse, the longtime Petoskey bu...
Read More >>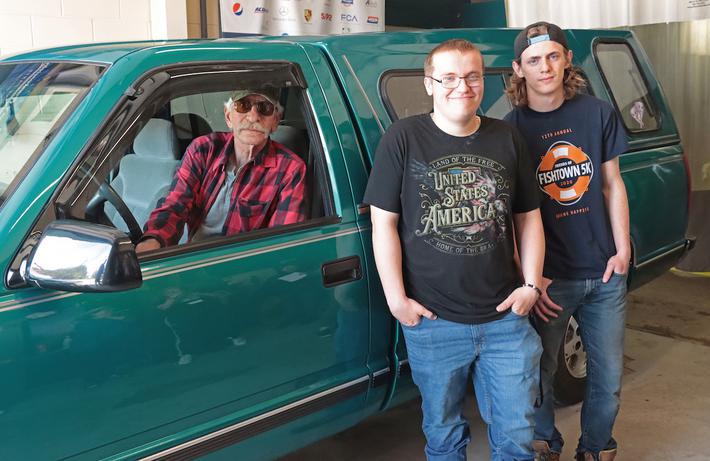 A Year-Long Restoration Complete
When a deadly tornado hit Gaylord last May, it left a trail of destruction to people's homes, businesses, and proper...
Read More >>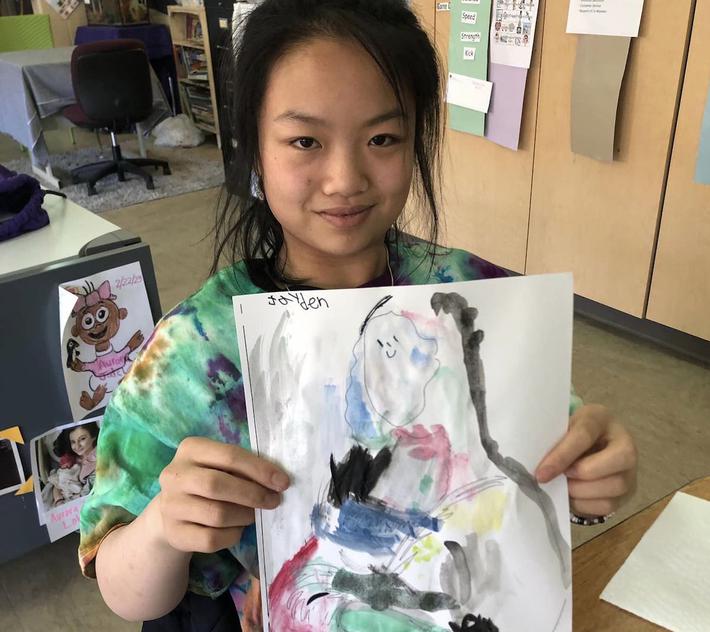 Investing in Local DEI Efforts
The Grand Traverse Regional Community Foundation announced it has awarded $11,000 from its Diversity Equity Inclusion (DEI...
Read More >>