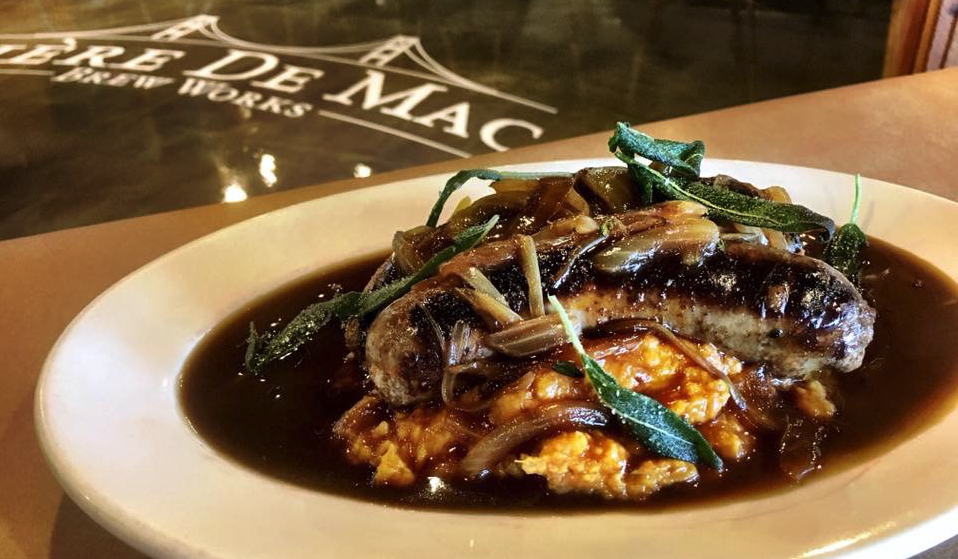 Biére De Mac
Craft beer and exceptional food on the Straits
The Ranville family has deep roots in the Mackinaw Straits region. They can trace their history in the area back to the 18thcentury, during the era of the voyageurs, when their French-Canadian ancestor Alexander Ranville arrived on Mackinac Island from Quebec. Eventually, some family members moved from the island to the mainland and over the years became fishermen, lighthouse keepers, railroad employees, and ferry boat workers. And today, a Ranville is the owner of the first-ever craft brewery in Mackinaw City.

"My dad was the first Ranville to leave the Mackinaw area, moving to Grand Rapids after World War II," said George Ranville, owner of Bière de Mac Brew Works in Mackinaw City. "That's where I grew up." But after marrying his wife, Gail, raising a family, and many years of running businesses downstate, it would be on Mackinac Island that Ranville would unexpectedly find his way back to his roots.

WHERE IT ALL STARTED
Ranville's son, Danny, graduated from college in 2008, in the depths of Michigan's economic crisis, and moved to Colorado to get a job. While he was there, he became interested in the craft beer business. "When he was back in Grand Rapids for a visit about five years ago, he and I and Gail went up to Mackinac Island for a little vacation. Gail and I are both runners, and one day I had just finished a couple of loops around the island and stopped at Marquette Park, where I met Danny. I was tired and thirsty, and I said, 'Wouldn't it be great if there were a craft brewery here where we could get a nice fresh beer right now?' And he said, 'Dad, I've been thinking about just that.' So he and I started throwing around ideas, and we both agreed then and there that the Straits area needed a craft brewery."

Neither George nor Danny had any prior experience in brewing beer, although one of the elder Ranville's businesses years ago had been a high-end retail wine shop in Grand Rapids that sold some European beers. "And some longtime family friends had opened breweries in the city in recent years," said Ranville, "so we had seen them get started, and we had watched how the whole craft brewery scene grew there. Danny and I did a lot of research, put together a plan and — after a lot of hard work and a sharp learning curve — here we are doing the same in Mackinaw City today!"

The Ranvilles opened Bière de Mac (the name is a nod to their French descendants) in January 2017, with Danny overseeing daily operations and serving as general manager. It's a known fact that winter is not the best time to open a new business in northern Michigan — especially in the food and beverage industry — but as it turned out, it was the right time for this venture.
"We couldn't have handled it if we had opened in the high season," said George Ranville. "We needed those first few months to get into our rhythm, because it was an almost instant success. By July, we were incredibly busy, and it has only gotten busier. Now, on Fridays and Saturdays, or on any day in July, we open the doors, and there's a line outside."

UPSCALE COMFORT FOOD
From the start, Ranville knew that Bière de Mac couldn't only have what the critics call 'good beer.' "The freeway is kind of our off-season lifeline, but we had to give people a reason to get off that freeway right at that exit and come here year-round," he said. "Our beer had to be really good, and not just the same thing people can get somewhere else. But we also had to have exceptional food."
They were excited to find that Edgar Jacobs, an experienced professional chef who is originally from the area, was available and interested in working with them. "We had heard good things about him, so we got together to see if he might be able to bring us what we wanted — upscale comfort food that would complement our beers and make people want to stop here. It turned out to be a perfect fit. He's not only a great chef, he's a great instructor, teaching the staff with a system that makes everything run smoothly. And he's the creative force behind the food menu. It's one we are really proud to offer and one that appeals to both people who love craft beer and people who are foodies."

The menu is certainly diverse. BBQ Chicken Sweet Potato Poutine (sweet potato fries, shredded chicken, smoked Gouda cheese curds, red onion, cilantro, BBQ gravy) shares the spotlight with Dirty Chips (house-made potato chips, warm chopped bacon, shredded roast chicken, melted blue cheese, green onion, green chile crème fraîche) and the Baba Ganoush Platter (char-grilled eggplant, roasted garlic tahini spread, warm pita bread, veggies for dipping).

Then there's the Ale & Cheddar Chowder (made, of course, with Bière de Mac's own ale, and garnished with white cheddar-cheese popcorn), the Crunchy Whitefish Goujons (the fish is delivered fresh daily from Big Stone Bay Fishery, lightly breaded and fried, served with Belgian fries, Carolina-style slaw, remoulade, and fresh lemon), and the Mackinaw Platter (cured meats, smoked whitefish dip, tavern cheese spread, ripe fig spread, beer mustard, crackers, warm flatbread, seasonal fruit garnish).

BREW-WORTHY TASTES
Moving down the line, it's hard to resist the burgers, especially if you see one coming out to another table, speared with a steak knife — which you will probably need. They all come with lettuce, tomato, sweet onion, and sweet hottie pickles, with a side of freshly made and seasoned potato chips. Each burger starts with a half-pound of the proprietary chuck and brisket house blend and is kicked up a notch from there. Try the Jalapeño Popper Burger (crispy jalapeños and onion rings, spicy jalapeño cream cheese) or the Mushroom Lover's Burger (thick-cut cremini and shiitake mushrooms smothered in Gruyère and more mushrooms).

"Naanwiches" (sandwiches on naan bread) are favorites as well, including the Asian Chicken version (seared and sliced breast of chicken, ale-brined with ginger and soy, avocado, Asian cilantro slaw, and sriracha mayo).

"We got third place for our Mighty Mac & Cheese inTraverse Magazine's 2017 Red Hot Best issue, the first year we were in business," said Ranville. It's an enticing combination of corkscrew pasta, bacon lardons, smoked Polish sausage, diced butternut squash and a creamy five-cheese sauce, dusted with toasted parmesan crumbs.

"I go to a lot of breweries. I think our food is as good or better than any brewery in the state, and we think our beer is outstanding, too," said Ranville. "If you're going to cross the bridge, stop in any time, any season — we're here for you all winter. It's only a year and a half since we opened, and we're pleased with the way things are going. Customers may initially come in for the beer, but they are usually impressed by the food, too. Even people from big cities like New York have told us, 'This is such a nice surprise — I never expected to get food like this in northern Michigan!'"

Bière de Mac Brew Works is located at 14277 Mackinaw Hwy in Mackinaw City, just 800 yards south of I-75 exit 337, (231) 427-7007. Closed Mondays. For more information, visit bieredemac.com or check out their Facebook page. $$


IT'S WHAT'S INSIDE THAT COUNTS
The building that is now home to Bière de Mac has been a fixture in Mackinaw City for decades — always as a restaurant or supper club. The original exterior outside belies an interior that, while it retains its original layout and retro tables and chairs, now sports a modern twist on the Up North look — bright orange painted trim as a splash of color against a backdrop of stainless steel fixtures, wood-paneled walls, and a polished concrete floor. The brewery's logo — a stylized outline of the Mackinac Bridge — shows up in both expected and unexpected places, including hand-carved wooden taps behind the bar and wooden sampler boards with cutouts for serving beer flights. Both were made by the shop teacher at the local high school.

TAKE (A) FLIGHT
Some interesting brews to consider for your sampler board:
· Horse Latitudes: light bodied American IPA; floral/citrus on the forefront is followed by caramel maltiness and a tickle of pine
· Yugo: named for the only car to ever blow off the Mackinac Bridge; light and crisp; a good "gateway" beer for domestic beer lovers dipping their toes in the craft beer world
· Gailforce Tiramisu Oatmeal Stout (Nitro): medium-bodied with slightly roasted overtones and a smooth and sweet finish of tiramisu and cappuccino
· Nous l'aimons: a French-style bière de garde with a complex malt bill that showcases dried fruits such as apricot, raisin and fig; a long, dry finish with hints of black peppercorn


Trending
Libertarian Solutions to Reforming Police State
Americans are finally seeing the need to reform the way our society enforces laws, as the issue of police force has been p...
Read More >>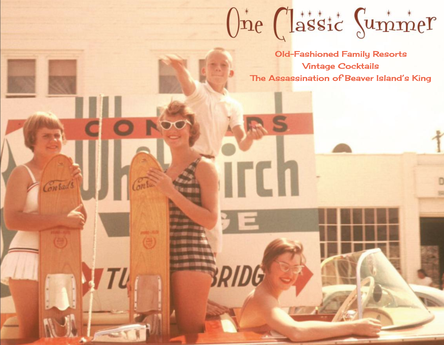 Cruise On In: The Best Resorts of Summers Gone By
As a prime vacation spot, northwestern lower Michigan is home to a number of different lodging facilities, from rustic cam...
Read More >>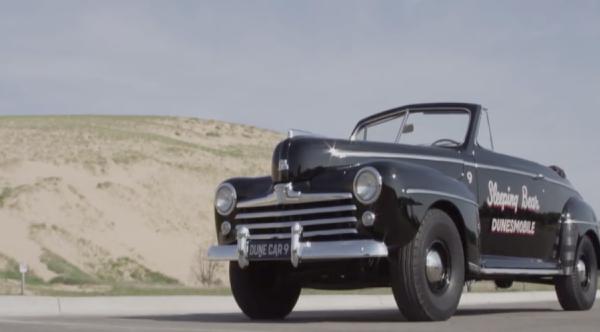 Days of the Dunesmobile
The sand dunes at the Sleeping Bear Dunes National Lakeshore are monuments of nature, 2,000 years old and towering 100 fee...
Read More >>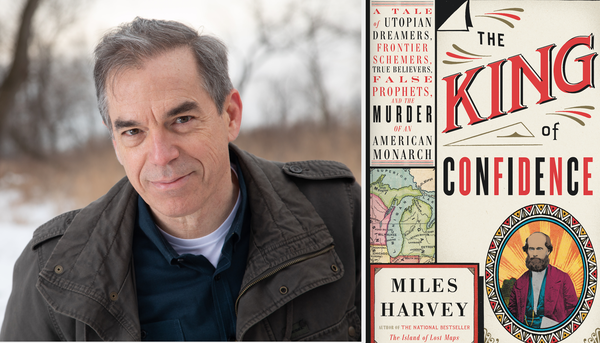 King of Beaver Island
It is possible to make the argument that James Strang is the most interesting person who ever lived in northern Lower Mich...
Read More >>
↑