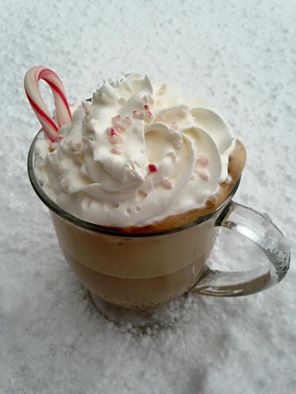 Bottoms Up: Pedaling Beans candy cane mocha
In Lake Leelanau just east of the Narrows, you'll find Pedaling Beans Coffeehouse, a favorite stop for cyclists traveling through the Leelanau Peninsula and a great cafe in its own right. Once the orchards and vineyards of summer make way for the holiday season, Pedaling Beans' own candy cane mocha comes out of hiding.
It begins with espresso extracted from Crimson Cup Coffee & Tea's Armando's Blend — beans from Central America, Africa and Indonesia that took a year of refinement before it was released by the Ohio coffee company, which roasts small batches at its facility in Columbus.
The espresso is slightly sweet with hints of nut, the perfect base for this festive beverage. "We add in both peppermint and cinnamon syrups from DaVinci so it's really got that candy cane flavor," explained barista Brittany Cardenas. For the finishing touch, the candy cane mocha is dressed up with whipped creme and a real candy cane; for even more indulgence, order up a slice of Pedaling Beans' decadent sour creme coffee cake alongside.
Pedaling Beans is located at 116 E. Philip St. in Lake Leelanau. Winter hours are 7 a.m. to 4 p.m. Monday through Saturday, and 8 a.m. to 1 p.m. Sunday. For more information, call 231-256-2933.
Trending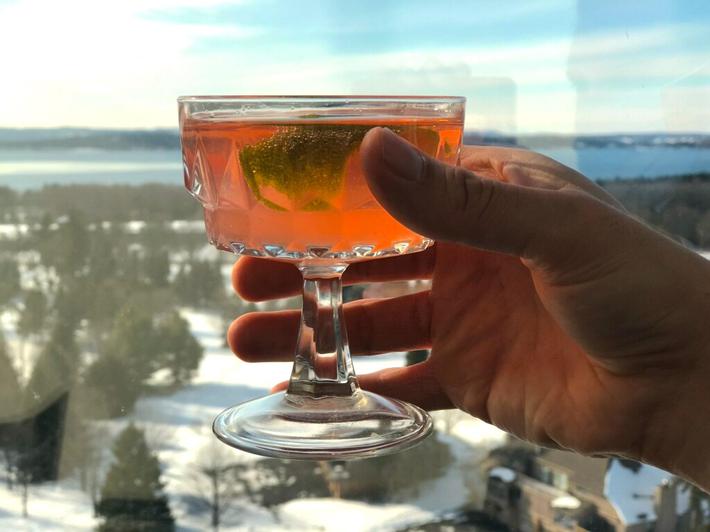 Tiny Pink Bubbles
Hey, ladies, do we have the pink drink for you: Aerie's Tiny Pink Bubbles. With a taste and body as delicious as its...
Read More >>
The Power of Our Example
Every new president faces a daunting array of problems, but 2021 will go down in the history books: Our country is under s...
Read More >>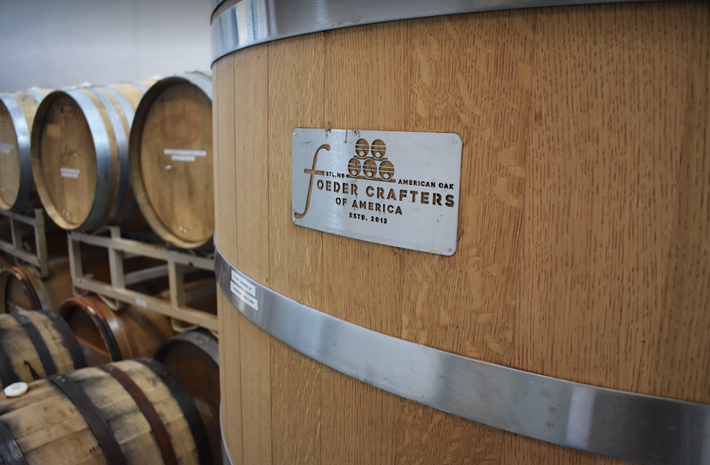 Getting Wild with the Foeder
Drinkers with a discerning eye may have noticed a couple interesting-looking wooden containers in the back of Traverse Cit...
Read More >>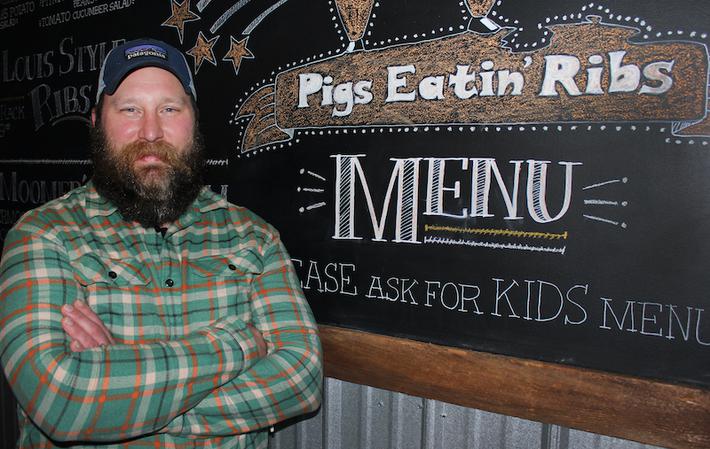 Charlevoix's Pigs Eatin' Ribs
By 2008, Charlevoix Chef Adam Kline had seen and tasted enough. The Northern Michigan food scene had stagnated, he said, i...
Read More >>
↑