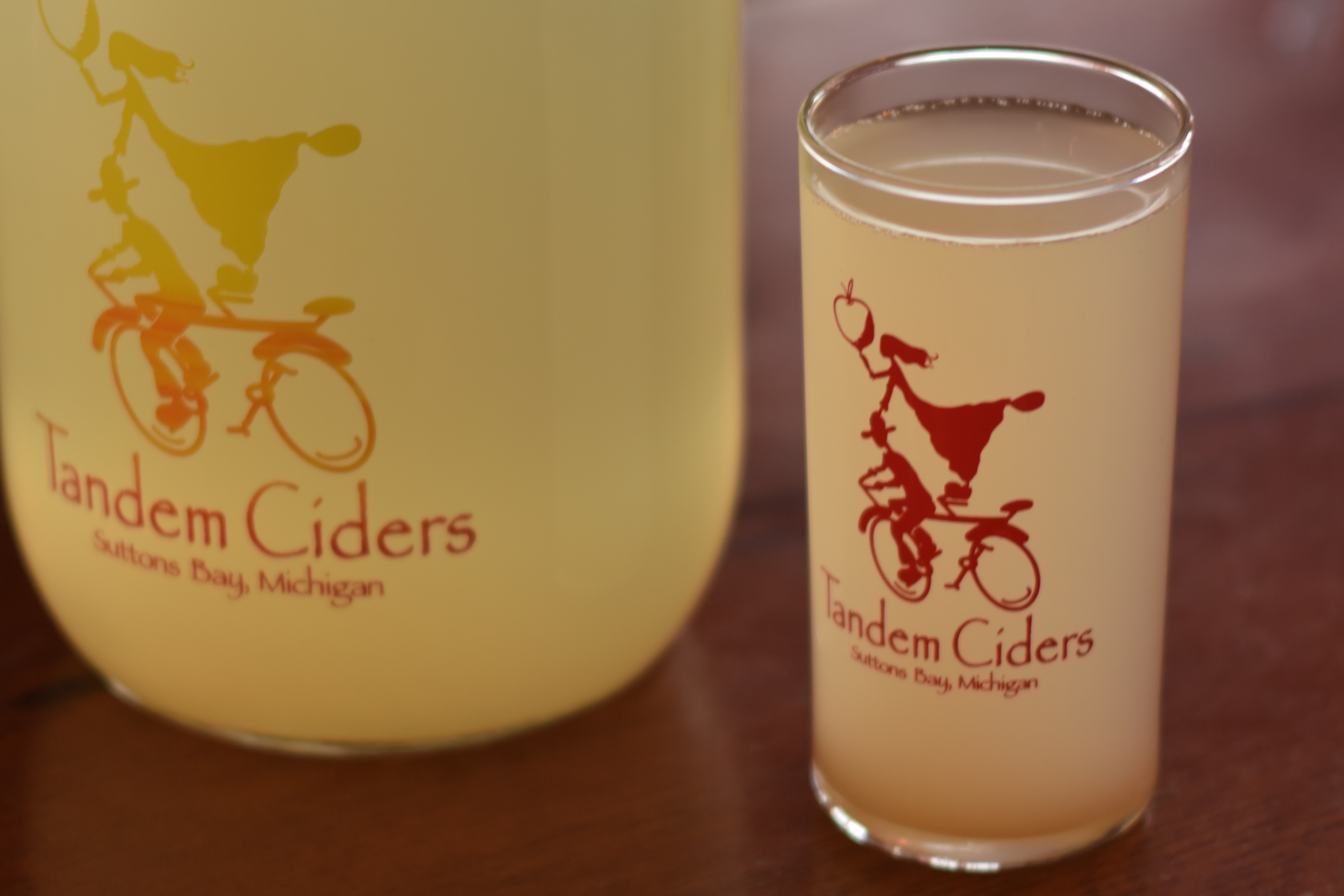 Bottoms Up: Tandem Cider's switchel
While switchel is now being called a "hipster's drink," the original beverage — made of water mixed with vinegar and seasoned with ginger and sweetener — actually has roots far deeper than your local barista's beard.
Although it may have originated in the Caribbean, New England takes credit for it today. Switchel has long been a popular summer drink out East, especially for farmers, as the drink offers hydration without the stomachache that can sometimes occur when one combines hard work, hot weather and plain cold water.
In northern Michigan, Tandem Ciders is offering up its own version of switchel. It's one of two nonalcoholic soft drinks the cidery makes in addition to hard ciders.
"Our switchel is made with our own house-made apple cider vinegar, plus lemon juice, honey and soda water," said Sarah Arnebeck, Tandem Ciders' tasting room manager. "The fact that it's lightly carbonated makes it a little different than the traditional switchel."
Tandem's switchel does carry a vinegar flavor, as you might expect, but the citrus and sweet honey push it toward an aftertaste that settles more like an exotic iced tea.
"It's delicious and different," Arnebeck said.
If switchel is a little too unusual for you, there's always Tandem's ginger ale, crafted from a recipe brought in by co-owner Dan Young, who developed it when he owned a brewery in Massachusetts.
Both sodas are available in carry-out glass jugs: a "howler" size (32 ounces) for $6, or a "growler" (half gallon) for $12, each with a $3 deposit on the jug.
Available now at Tandem Ciders, 2055 Setterbo Road, Suttons Bay; tandemciders.com or 231-271-0050.
Trending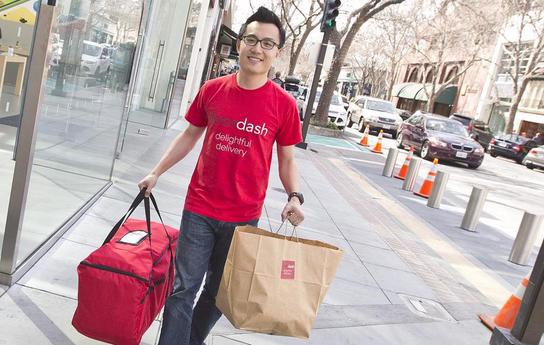 Could Delivery Save NoMi Eateries?
What was once the exclusive province of pizza and sandwich joints has become a means for some restaurants to thrive. But e...
Read More >>
What You Are Voting For?
After voting straight Republican for 36 years, from 1971 through 2007, I have been an Independent since 2008, studying and...
Read More >>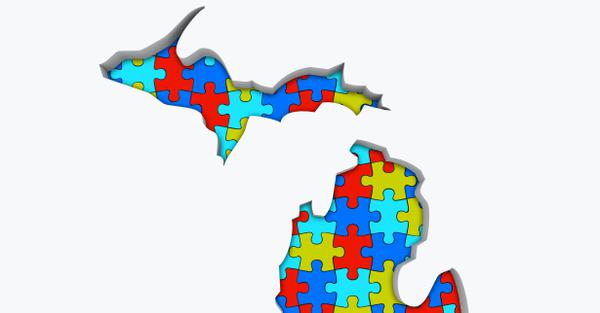 The Democracy Lottery
Mary Burget, a retired Northwest Michigan College math instructor, thought her math skills might be useful in redrawing Mi...
Read More >>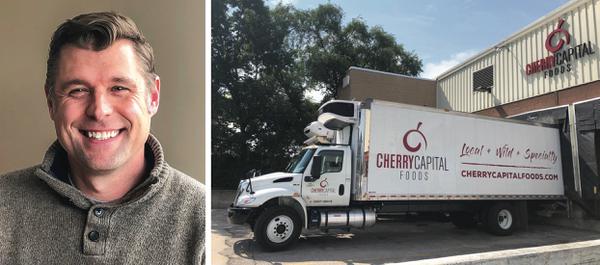 Forged In Fire
As the new managing director for Traverse City's Tamarack Holdings, Michael Lahti is helping to lead a company that ...
Read More >>
↑