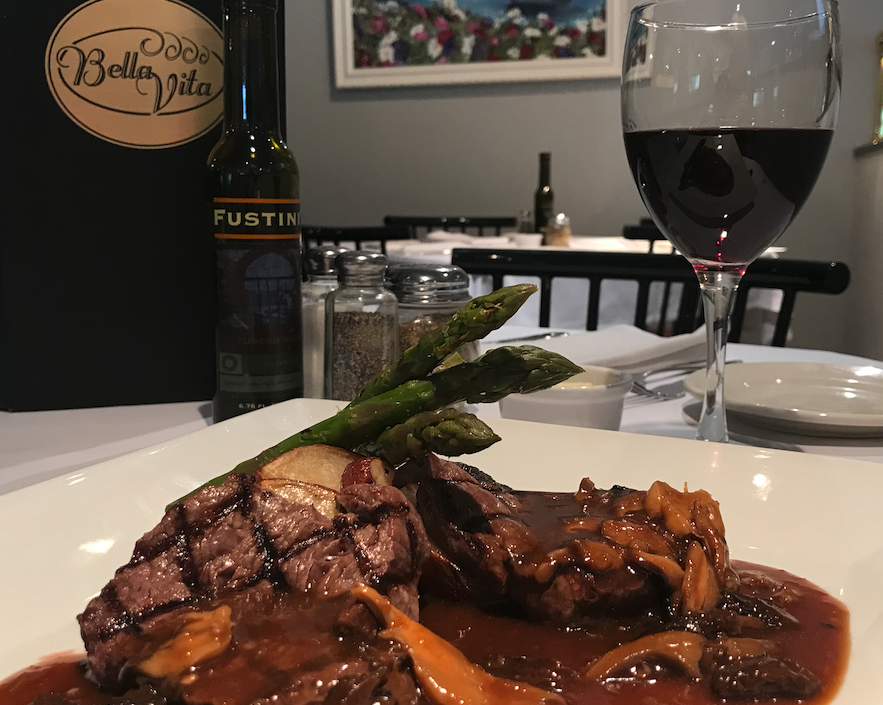 Boyne City's Bella Vita Restaurant & Bar
The word is out.
"We're off the beaten path, and we don't advertise," said Kelly Woodard, who co-owns with her husband, Matt, Boyne City's popular Italian dining destination Bella Vita.

While it's not a traditional recipe for restauranteurs, the Woodards' low-key approach works; Kelly Woodard said that the majority of their regular guests dine with them more than once a week during the summer season.

"We rely on word of mouth," she said. "If you love us, you will be back, and most likely tell a friend or two along the way — or, as we have discovered, you'll bring them with you the next time you visit.

Bella Vita occupies a tidy, plain structure that spent many, many decades as a roadhouse, under different names and different ownership, but its current iteration is by far the best: Bella Vita combines carefully prepared fine foods with the conviviality of a friendly tavern in a setting that is comfortable, accommodating, and without pretention or gimmick. Bright white linens play off a neutral grey and black palette with bronze accents, and the walls are alive with vivid artwork, produced locally, and available for purchase. (With a few exceptions Kelly refuses to part with.)

Bella Vita's focus is primarily on northern Italian cuisine and some dishes reflect a northern Michigan influence. But like any successful restaurateur, Kelly Woodard is pragmatic:"If we find something that makes us smile and not want to put down the fork, we are not afraid to put it on our feature menu." Bella Vita sources ingredients from local farm markets and vendors whenever possible, but every ingredient, regardless of its provenance, is sourced with great care: "Our breads areartisan made. Some of our pastas are fresh, some are flown in, and some are dried, depending on what is going to provide the best outcome."

BEGINNINGS
A favorite appetizer is the Pizzetta con Aglio Cambozola, a warm platter bearing fresh slices of rosemary pizza bread, heads of caramelized roasted garlic, and a wedge of Cambozola, a ripened cheese with the creaminess of a Camembert and the sharp flavor of Gorgonzola.

Carpaccio, the northern Italian version of steak tartare, is another popular dish. Paper-thin slices of raw tenderloin are served with lemon, olive oil, mustard, basil, capers, and Parmesan-Reggiano. Great carpaccio, some say, is the sign of a truly excellent Italian restaurant.

WHAT'S FOR DINNER?
Diners will find the Italian standards: classic Minestrone, Caesar salad, fettuccine Alfredo, and four-meat and cheese lasagna. "Our lasagna, tortellini, and gnocchi are amazing, and definite people pleasers," said Woodard, "but my favorite is the linguini frutto di mare, pasta with shrimp, scallops, mussels, and roasted garlic in either a house-made marinara sauce or tossed in oil and garlic … I get both!"
Beef, chicken, and seafood dishes are well-represented, too: There's filet with gorgonzola and ribeye with morels and red wine sauce; traditional veal parmesan; and the house dish, veal sautéed with butter, garlic, parsley, and a mushroom blend. Diners can also choose between lemony chicken piccata or chicken toscano, a parmesan-encrusted chicken breast with pink peppercorn béchamel sauce. Fresh fish, jumbo sea scallops, and shrimp scampi round out the entrées.

"Our most popular dish, hands down, is our walleye, which is surprising for an Italian restaurant, I know," Woodard explains. For the uninitiated, walleye is a sweet, mild cold-water fish found in numerous lakes in the northern United States and Canada. And, in the northern Michigan region, where most restaurants feature the popular whitefish, walleye is a formidable alternative. Bella Vita's is prepared pan-fried in a mozzarella crust, served with an alternating chef's sauce. "People call in to make sure that we have it, even before they make a reservation," Woodard adds. "But we will never run out, so there's nothing to fear."

THE BACKBONE
The Woodards are confirmed "restaurant people," with years of combined experience. Kelly Woodard said she dreamed of owning her own place since she was a teenager. "My parents thought I was crazy," she says, but they nevertheless helped her with start-up funds and continue to be loyal supporters. And the Bella Vita staff gets high marks, too. "The staff here is absolutely unbeatable," said Woodard. "We're a seasonal restaurant, and it's difficult to keep your team around during the off season, but here it's much more like a family … I can't say enough about our level of appreciation for the people who sacrifice their family and free time to help us achieve our mission."

THE DETAILS
Appetizers are priced from $13-$16, soups are $5–$6, and salads start at $8. Pasta entrées range from $16 to $28, with other entrees up to $34. Dishes can be prepared gluten-free upon request. And, Bella Vita sometimes takes its show on the road, catering for small dinners and parties as large as 300. Bella Vita is located at 02911 Boyne City Road in Boyne City. Find them online at bellavitaboyne.com or call 231-582-3341. Reservations are preferred.

Many Regions, Many Flavors
Bella Vita excels in producing all the nuanced flavors of Italian cuisine, but especially the northern regions. Understanding the culinary differences lends another level of enjoyment for diners. Italy is a small county, about the size of Arizona, with 20 different regions, each one having its own distinct foods and flavors, mainly based on geography. Northern Italy shares its border with Switzerland, France, and Austria, and the cooler northern climate means a shorter growing season. As a result, it's a land dominated by pasture not field. Grazing sheep, goats, and cows produce the milk that goes into the famous Parmesan Reggiano, pecorino, asiago, and gorgonzola cheeses. The pastures also produce prime meats, including veal, and highly flavored, salted preserved meats such as salami and prosciutto. Soups are rich and hearty, and sauces typically use butter and cream as their base. Pastas are egg-based, and a variety of herbs and garlic are used to create non-tomato based sauces such as pesto.



Trending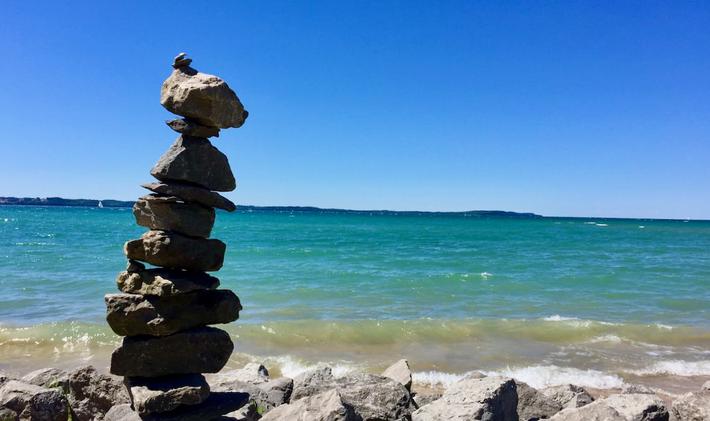 How Healthy Are Our Waters? Experts Weigh in on the Well-being of NoMi Waterways
We're all about to be waist deep in the busy summer season, and for many of us, it's also time to get waist de...
Read More >>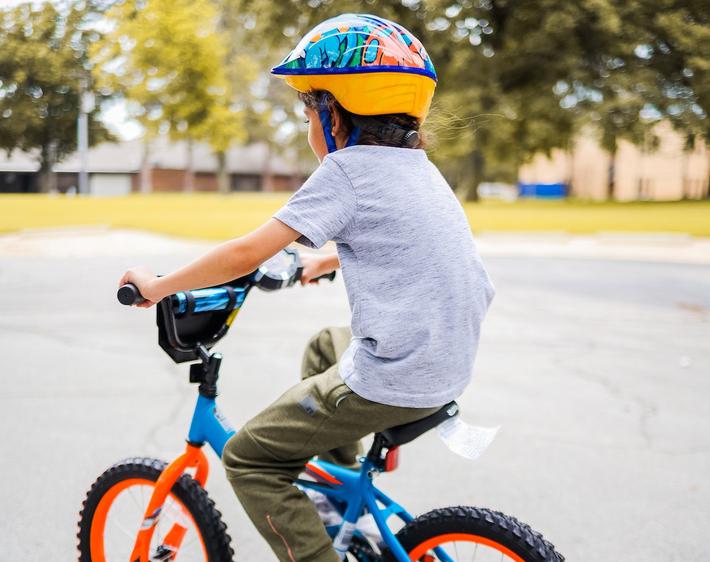 A Bike Extravaganza for the Kiddos
This event is brand new to northern Michigan: The Lynn Duse Memorial Kids' Bike Fest. Duse, the longtime Petoskey bu...
Read More >>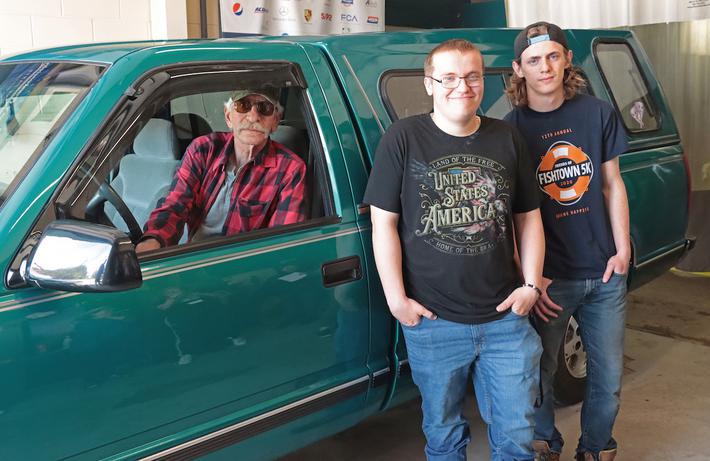 A Year-Long Restoration Complete
When a deadly tornado hit Gaylord last May, it left a trail of destruction to people's homes, businesses, and proper...
Read More >>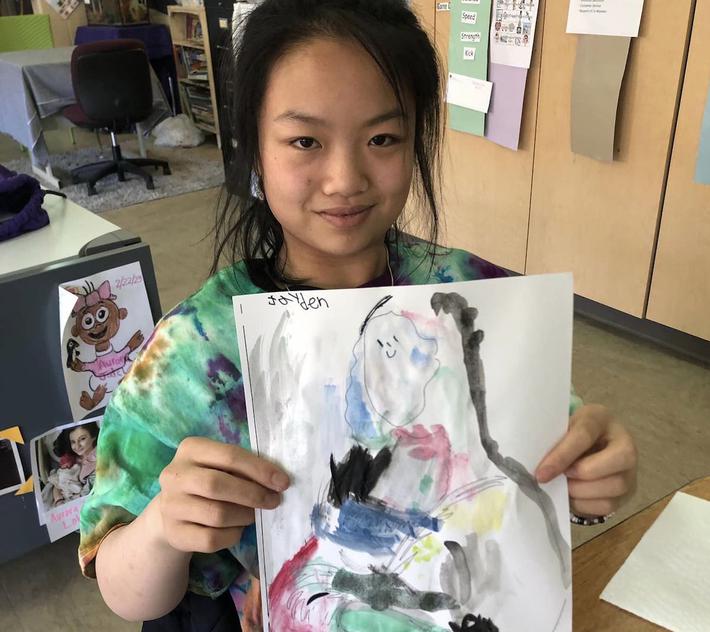 Investing in Local DEI Efforts
The Grand Traverse Regional Community Foundation announced it has awarded $11,000 from its Diversity Equity Inclusion (DEI...
Read More >>