Boyne City's Lake Street Pub
Uptown hometown food, sports, billiards, and beer. Oh, and kid friendly too.
Boyne City is a restaurant town, and breaking into an established market might seem daunting, but after eight short months, Lake Street Pub already has a feeling of permanence. Opening in late May 2018, LSP began operations with everything in place: contemporary ambiance, professional wait staff, crave-inducing menu, a convivial bar, and entertainments for every age.
"The word is starting to spread, and our patronage is only growing," says general manager Jessica Mulvaney.
A Look Inside
In a freshly renovated building, part of a larger project that replaced a block of tired, underused storefronts, Lake Street Pub pays homage to industrial style: clean lines, natural brick and wood, generous windows, and an open ceiling with exposed trusses and ductwork. Tables are large and long with ample space for groups to spread out. LSP is cozy enough for a date but big enough for groups of 40. The rear seating area offers comfortable, curved banquettes, a softening counterpoint to the massive garage-style glass door that dominates the opposite wall. The door is raised in the summer, opening out to the patio, creating dramatic and comfortable al fresco dining. Umbrella tables protect against sun and the occasional pop-up shower, and overhead, an industrial-style pergola defines the space. "Our patio offers an amazing fireplace and views of sunsets over beautiful Lake Charlevoix," Mulvaney says.

Let's Eat!
Overheard during lunch: "This is the best Cobb salad I've ever had."
Such praise is the norm at Lake Street Pub. Pub food is casual, yes, but the best pub fare is made to exacting standards with thoughtfully sourced ingredients. "I'm proud to say that we let the dishes and the quality of the products speak for themselves," says chef Dylan Percy.The LSP philosophy says it all: Simple food, made with care, using local ingredients when it makes sense. "We use local honey and vinegars to dress our local organic green salads. We use Michigan-made caraway sauerkraut for our famous Reuben sandwiches. We feature a rotation of locally made mustards only found here at the Pub."
Percy stresses rigorous quality as a guideline for the menu. "You can come in any day of the week and get a 10-ounce hand-cut prime sirloin steak. Not select, not choice, but prime," he says. "The same piece of meat is also butchered into a beautiful roast with only fresh garlic, salt, and pepper to create our amazing Cheese Steak Sandwich."

"Our whitefish is delivered fresh from John Cross Fisheries in Charlevoix, and our bacon comes from Plath's [Meats, in Rogers City and Petoskey]," he adds. "I guess the overall message is, if you're going to make amazing food, you absolutely need to start with the best product."

The workhorse of the kitchen is a small portable smoker which turns out a rich, hickory-smoked pork shoulder and whole brined-smoked-and-braised corned beef brisket. In fact, LSP was named Boyne Business Expo & Taste of Boyne's People's Choice Winner of 2018 based on its Pulled Pork Sandwich with Sweet Mustard Iceberg Slaw. The Pub's Reuben is tender, flavorful, and big enough to share.

Picking a customer favorite is difficult, but beyond the award-winning Pulled Pork and the famous Reuben, popular items include the Fried Cheese Curds; Wings; Fried Brussels sprouts with balsamic, bacon, and almonds; the Club Sandwich; pub salad, and the aforementioned turkey Cobb salad. For kiddos: Hot picks are the mac and cheese, the chicken strips, and a giant pancake served with syrup.

The Pub burgers are an example of the Build Your Own restaurant trend."Our basic burger starts with two 2-ounce ground-chuck patties, two slices of American cheese, and house seasoning on a soft toasted Kaiser bun sourced from an amazing New York deli," Percy explains. "But beyond that, it's a starting vessel for a flavor bomb." Actually, if there's an ingredient in Chef Dylan's, chances are good you can put it on your burger: cheeses, smoked meats, bacon jam, egg, grilled peppers, a hot dog (you read that right), and even a pancake can go on top of a Pub burger.
"We have a lot fun with this, and trust me, we've seen some ridiculous combinations!" Chef Dylan says. "The biggest burger I've sold had 22 patties on it, and the customer has a spot in our kitchen on the wall of fame." Another BYO item is the ultra creamy and delicious mac n cheese, a perfect vehicle for chicken, Plath's bacon, smoked pork, grilled steak, or shrimp.

What's on Tap?
Lake Street Pub has a long, comfortable bar with 26 craft and domestic beers. Says manager Jessica Mulvaney. "We have the tried and true domestics including PBR, Bud Light, and Miller Lite, and we also have a great rotating selection of specialty craft beers. Currently, we are proud to be one of the few places in northern Michigan to have Founder's CBS, (Canadian Breakfast Stout), on tap." Wines, spirits and soft drinks are offered to the non-beer crowd.

Games People Play
In true pub fashion, LSP aims to appeal to everyone: Three large-screen televisions are always tuned to sporting events. The game room has a pool table, pinball machine, and a Centipede/Millipede/Let's Go Bowling/Missile Command arcade game. There are puzzles for the toddlers and board games for all ages. Coming soon: a pub-appropriate dart board.

Jessica Mulvaney explains the simple premise behind LSP. "Our intent is to create an Up North culture that is warm and welcoming — where we have something for everyone to enjoy, from our locals, to our seasonal residents, to our tourist guests. We want all age groups to feel comfortable and hang out at Lake Street Pub."



Trending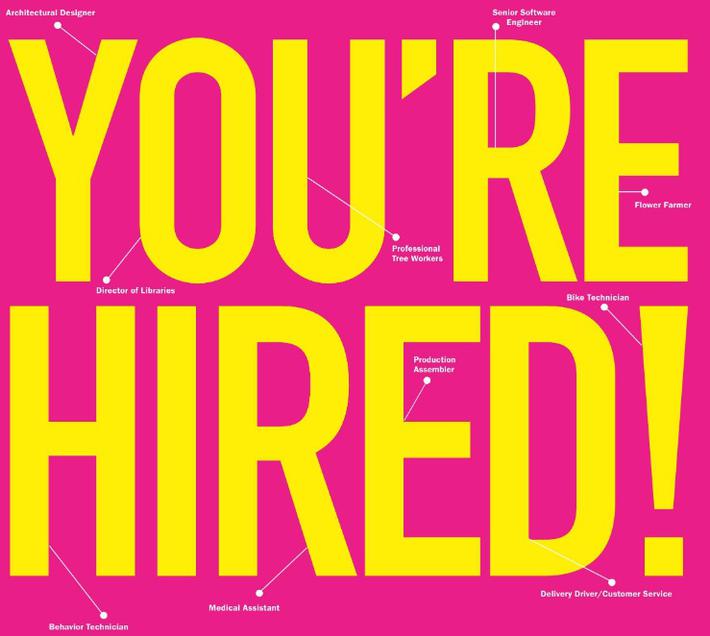 Now Hiring! Up North Jobs
Welcome to our Spring 2022 "Now Hiring" section sponsored by Hagerty! Here you'll find mo...
Read More >>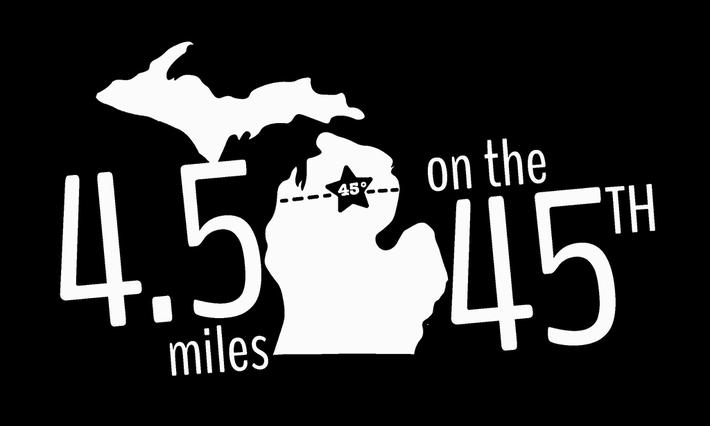 Gear Up for Running Season in Gaylord
Coming soon, Northern Express will be sharing the 2022 race calendar full of running, biking, and paddling races across no...
Read More >>
Hope Springs
After weeks of wet, gray, and chilly "pseudo-spring," we are finally starting to see the real thing. May sunli...
Read More >>
Should Have Seen It Coming
Pro-choice advocates should have seen it coming; Roe v. Wade has been a goner since Donald Trump nominated three Supreme C...
Read More >>
↑