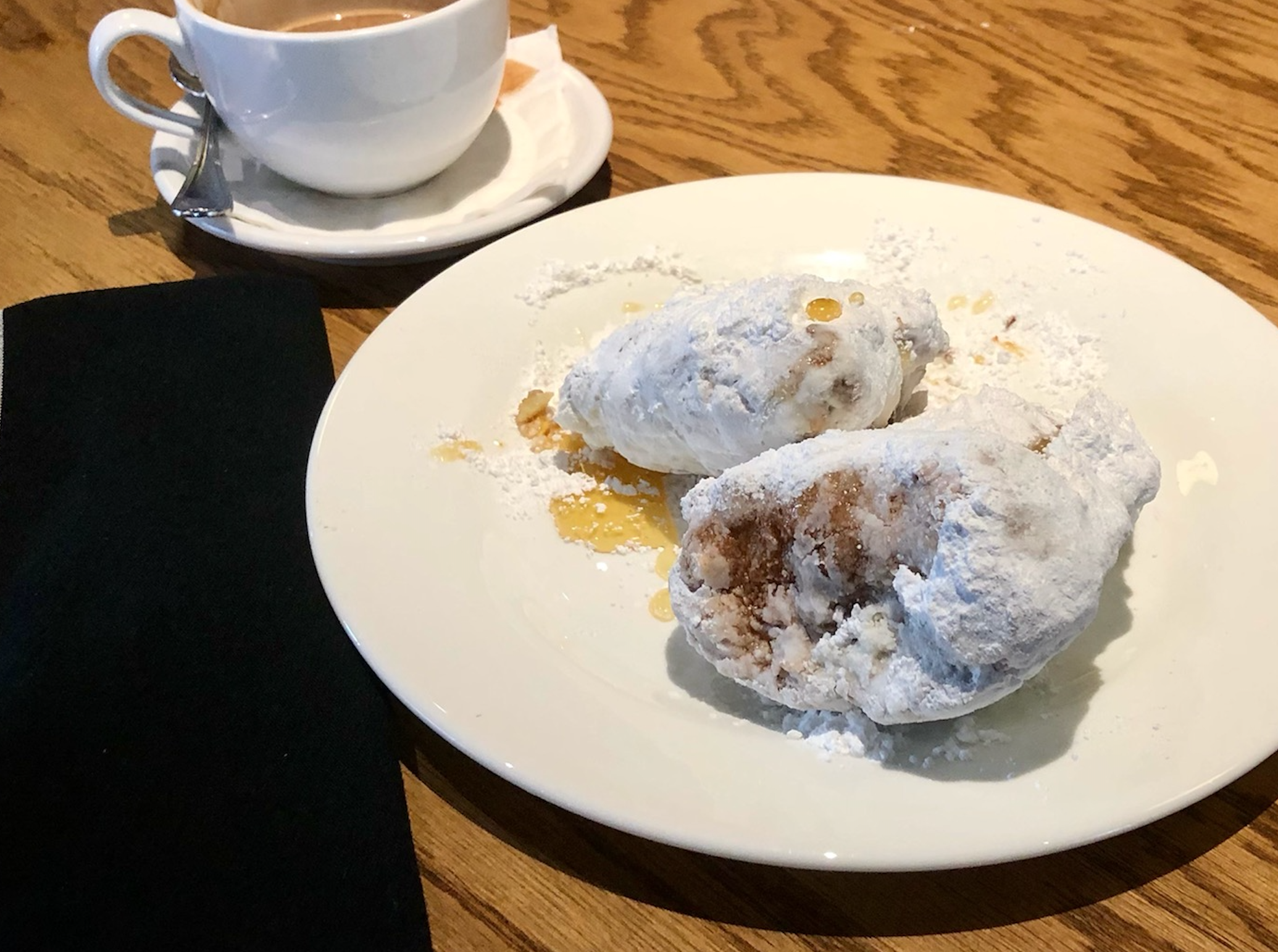 Brasserie Amie's French Cruellers
Tastemaker
It is said that French girls (and guys) don't get fat — or at least not as fat as Americans — despite the fact (or perhaps because) they typically take le goûter. The tilted-beret version of the Brits' high tea, le goûter is the French's afternoon tradition, a languorous and fortifying pause between lunch and the traditionally light, traditionally late French dinner, which usually happens around 8pm.
Le goûter fare is always sweet — think bakery-made cream cakes, a pain au chocolat (chocolate croissants), or fruit-filled crepes — but never just a snack. It is, in fact, considered a meal. And Brasserie Amie makes certain nothing is lost in translation with its French Cruellers ($6). Deep-fried croissant pastries that are in no way petite seem to have rolled around in a bathtub of powdered sugar before dancing under a stream of honey. We ordered some on a whim while waiting for brunch (a Crabe Benedict of soft-shell crab, Canadian bacon, choron; and a Choucroute omelette, filled with house sauerkraut, country ham, and raclette — both outstanding), and nearly fell off our barstools at the first warm, buttery, sweet, crunchy yet pillow-soft bite. We had the good sense to stop, albeit regretfully, after six bites to save room for our main courses. But we need not have regretted a thing.
That afternoon, with nary an American tool of microwave or air fryer in sight, we bit into them again, and sacré bleu! Their refrigerated hours had degraded neither taste nor texture. Seems some of their compatriots — looking at you "French" fries — could learn a thing or two. Find Brasserie Amie, currently open for brunch and dinner Thursday through Monday, at 160 E. Front St., (231) 753-3161, brasserieamie.com
Trending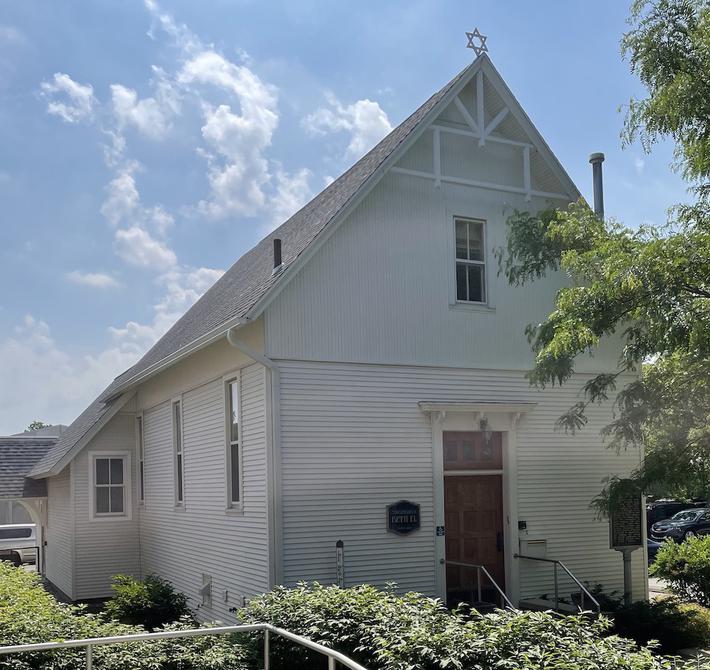 Traverse City's Jewish Community Holds a Sacred Gem
It might be small in numbers, but Traverse City's Jewish congregation is rich in history. One needs to look no furth...
Read More >>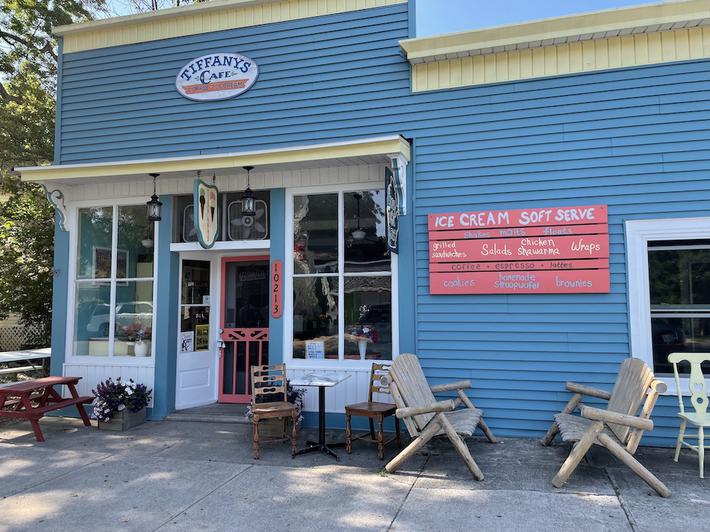 Tiffany's Ice Cream & Little Finger Sandwiches Café
Tina and Mark Dunphey know better than to mess with a good thing. "This has been Tiffany's for over 40 years...
Read More >>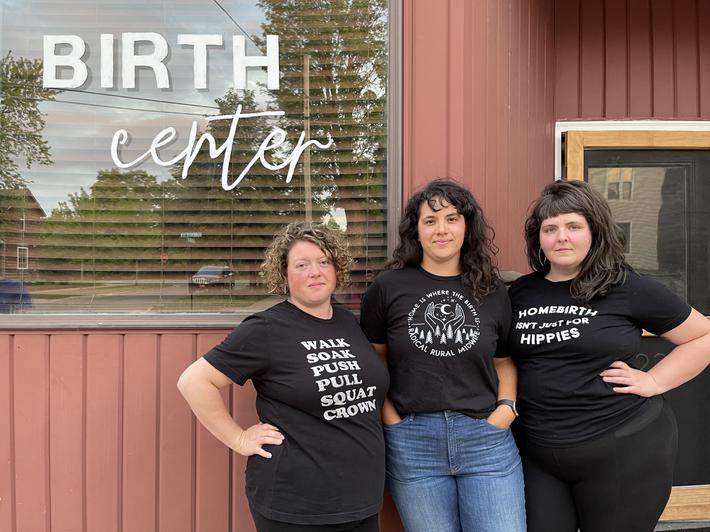 Labor of Love
It takes a lot of confidence to launch a new service-oriented business during a pandemic when the national mantra urges fo...
Read More >>
Shoring Up the Public Trust, Not Seawalls, During High Waters on the Great Lakes
"And it never failed that during the dry years, the people forgot about the rich years, and when the wet years retur...
Read More >>
↑