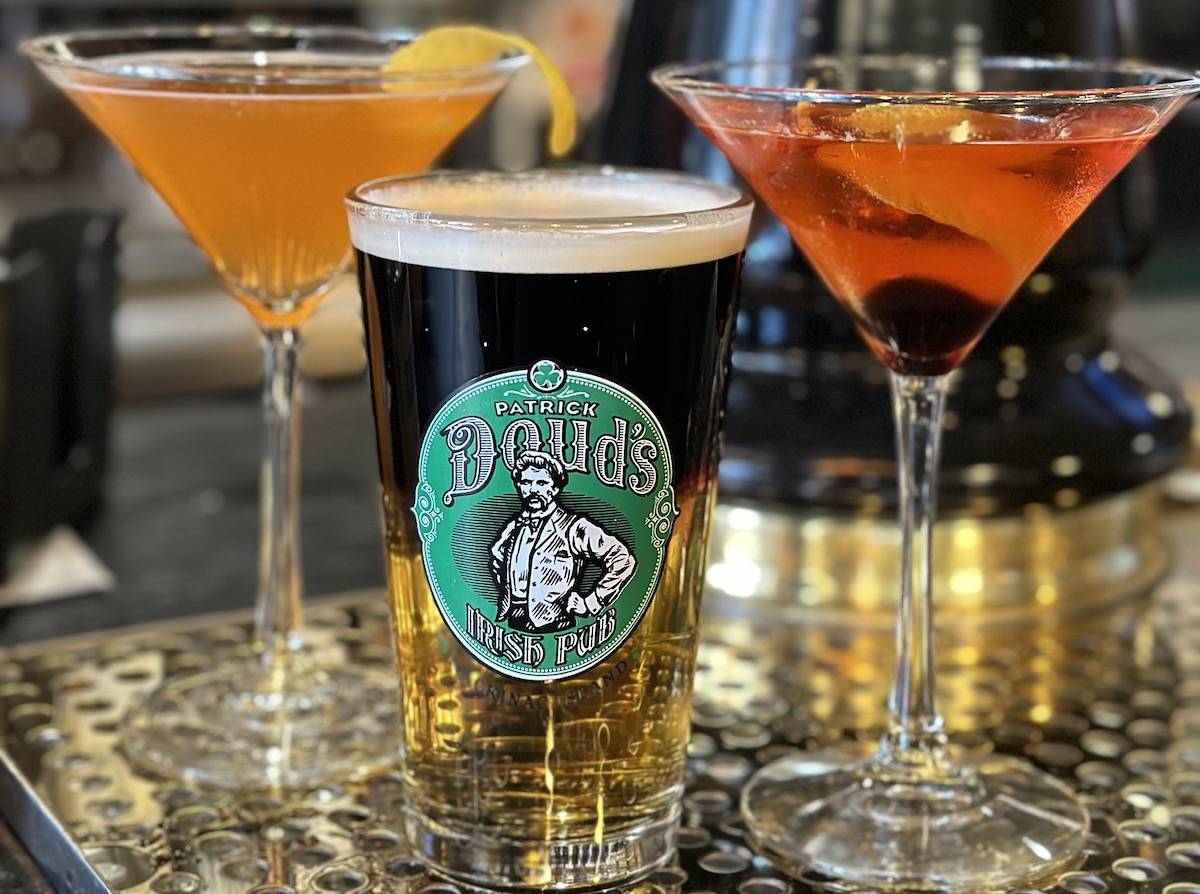 Building a Legacy with Patrick Doud's Irish Pub
Mackinac Island's newest restaurant (with deep historical roots) debuts this spring
Fourth-generation Mackinac native Andrew Doud and his wife, Nicole, have always embraced their island heritage. Together, they operate the historic Doud's Market—aka "America's Oldest Grocery Store"—which they took over in 2007. They're also the brains behind The Doghouse (an al fresco hotdog stand) and the Little Luxuries gift shop, which has just entered its fourteenth season.
So, when the two were presented with the opportunity to purchase a restaurant, they decided to add another name to their Mackinac portfolio. Scheduled to open this May, their latest venture—Patrick Doud's Irish Pub—will offer tasty bar-style eats served up with a side of the history that makes Mackinac Island a destination. "There's so much identity [here]," Andrew says. "That's what we're trying to focus on."
Authentically Irish
The eatery, which the pair have undertaken with operations partner Dave Pantano, is named after local icon and Edwardian architect Patrick Doud, whose carpentry chops left a permanent mark on the modern landscape of Mackinac Island.
He's also a great-grand uncle of Andrew's, so when the time came to name the business, an homage to Patrick felt like a no-brainer. "He was a real man who did some pretty neat things," Andrew explains. "[It] was a name we thought people might recognize."
The pub occupies a two-story space that Patrick himself flipped in the 1920s; the first floor will house the kitchen and bar, while the upstairs space will comprise three apartments reserved for seasonal employee housing. In the 80-seat dining room, guests can choose from one of five booths or a selection of free-standing tables. There's also a community high top, as well as limited bar rail seating for easy access to the pub's eight taps.
Since renovations began last fall, the Douds have taken the building "down to the studs," with an all-new kitchen and flooring. "It was pretty old, so we did it all," Andrew notes. Design-wise, they've gone for a brooding Euro-pub feel, with dark wood accents and cloistered crannies, offset by snippets of Mackinac's history.
Highlights include a wall emblazoned with original Governor's Mansion blueprints (circa 1904), as well as an "authentically Irish" corner, where insignia and sections of text give diners a taste of the island's past. "I think it's really easy to put Guinness or Redbreast [merchandise] on a pub wall. We're trying to stay away from that, because we want to portray our history," Andrew notes.
An Amazing Legacy
That history all goes back to the mid-1800s, when waves of Irish immigrants arrived on the island while fleeing the Great Potato Famine. One of those migrants was Stephen O'Doud (later shortened to Doud, according to records), whose caravan landed on Mackinac while en route from Galway to Wisconsin. That group never left. "That's how my family got here," says Andrew. "They stayed because [the island] reminded them of home."
Like many other settlers on Mackinac, the Doud family first made their living by training as coopers (barrel-makers) to support the island's fishing trade. In fact, the Doud clan still on the island are all descended from Stephen's 11 grandchildren. (Stephen's great-great-granddaughter, Margaret, has served as mayor for nearly five decades!)
Stephen's sons, Patrick and James, co-founded the historic Doud's Market, originally Douds Bros. Grocery Store, which dates to 1884 and is the oldest grocery store in the country. Patrick later branched into other fields, working both as a contractor and a realtor, and even serving a mayoral term.
Patrick's carpentry skills were instrumental to the construction of some of the island's most important buildings, including The Grand Hotel (1887), which he actually helped fund for a few seasons; the Michigan Governor's Summer Residence (1902); and The Inn at Stonecliffe (1904), as well as countless cottages and private properties.
"He created an amazing legacy. [Now it's up to] each of us to make our own course," Andrew says.
Wonderful Simplicity
For the Douds, that legacy means approaching business through a preservative lens.
"Generations that were around 100 years ago were very involved in the processes that made Mackinac so unique," Andrew explains. In order to maintain those processes, Andrew emphasizes the need for past generations to intersect ours. "It's all about good Mackinac history," he says…and some excellent whiskey to wash it down.
Though the final menu was still in the works when we spoke, Andrew tells Northern Express that the space will offer pub-style fare with a homemade twist. "There's a wonderful simplicity to [that kind of cuisine]," he explains. "That's what we're going for."
Helmed by executive chef John Armstrong, the kitchen will crank out tavern favorites (think hearty hand-helds and ale-infused stews), alongside several signature dishes that touch on traditional Irish flavors.
Of these, the Oysters Galway is a clear standout. "Not many pubs have oysters," says Andrew, "so that's a twist we're excited about." The recipe is inspired by one from his family's ancestral Irish city and involves oven-baking a half-dozen oysters until they bubble with butter and garlic.
Other menu highlights include a Celtic seafood chowder, which they've packed with mussels, salmon, and clams, as well as a fish and chips preparation that features crunchy beer-battered cod. Andrew also hints at a series of scratch-made sauces as menu staples.
Behind the bar, Guinness will reign supreme, along with four other Irish beers and a selection of popular Michigan brews, including the pub's signature Patrick Doud's Ale, which will be crafted by Les Cheneaux Distillers of Cedarville. By itself, the beer is malty with subtle hops, but drinkers can also layer it with Guinness for a Michigan-style Black and Tan. For those with a taste for something stronger, 21 whiskies are on the docket, as well as the classic Irish Coffee.
Find Patrick Doud's Irish Pub at 7304 Main St. on Mackinac Island. (906) 847-4012, patrickdoudspub.com
Trending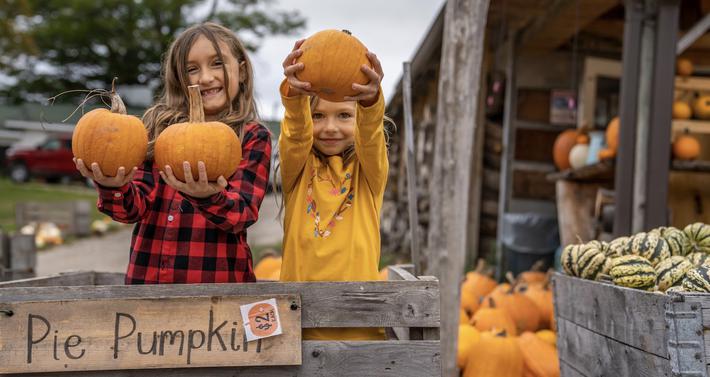 Seven Fall Festivals and Celebrations Around the North
If you ask us, it's impossible to beat the beauty of fall in northern Michigan. Vibrant-hued trees, glowing sunsets,...
Read More >>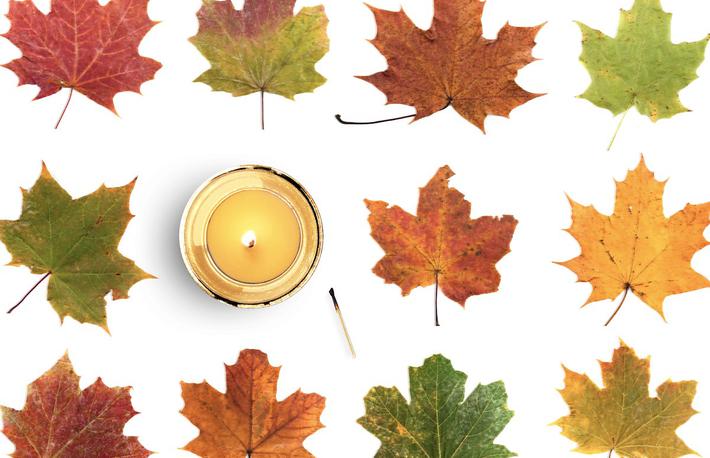 All the Scents of Fall
With the equinox behind us, it's time to go all in on autumn. Traverse City Candle Co. has done just that with their...
Read More >>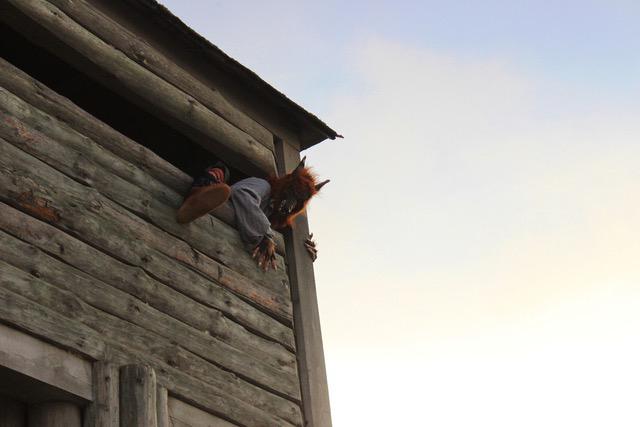 A Night at Fort Fright
This is not your typical haunted house or trail! Make your way through Fort Fright, an 18th-century fort and fur trading v...
Read More >>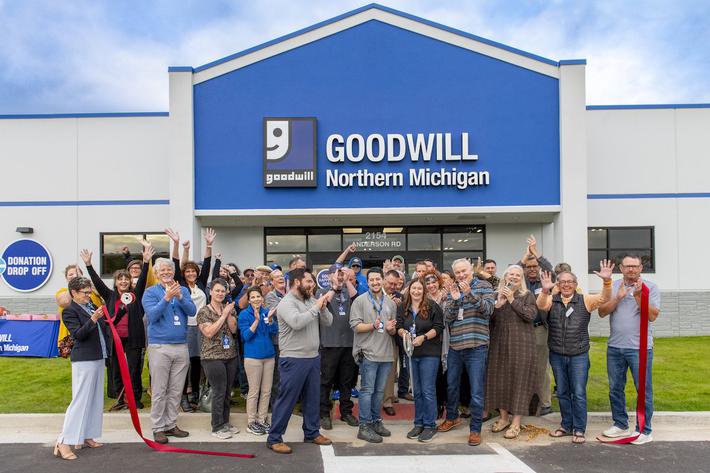 Goodwill Gets New Digs in Petoskey
This past week, Goodwill Northern Michigan opened a new Goodwill store in Petoskey at 2154 Anderson Rd., which replaces th...
Read More >>