Amical's cookbook series going strong after 20 years
Back in the late '90s, downtown Traverse City's Amical had been open for a couple of years when owner/operator Dave Denison decided the restaurant should do something different in the evenings to drum up business during the slower times of the year.
"I'd worked as a chef at Hattie's (now closed) in Suttons Bay with Jim Milliman, and there was a special we'd done there where we'd create a menu around a cookbook," Denison said.
Denison said the concept was popular, but not profitable. Still, it stuck in his head. So, when he was trying to conjure up some new ideas for Amical, the cookbook menus made a comeback.
"I called Jim and said, 'Hey, are you guys going to do that cookbook menu thing again?' Jim said, 'Nope, that's crazy,'" Denison recalled. "I said, 'Well, I think I'm going to try it,' and he said, 'Good luck!'"
Denison began working the cookbook menus into Amical's schedule at the end of 1996 as its Cookbook Dinner Series.
"The first couple of times we did it, it was a financial disaster, really," he said. "The products and the labor were both very expensive. But when we turned to the people who attended those dinners — turns out they really liked it. So, we approached it as more of a marketing problem, figuring out how to do the menus more economically and how to get the word out."
One of the difficult components at the start of Amical's venture into the cookbook menus was ingredient availability, but those times have changed.
"Back then, for instance, we had to have Swiss chard flown in," Denison said. "But now, because of all the attention to the farm-to-table movement where people eat and shop more locally, we have more cookbooks to choose from that adhere to that culture, and both people and cookbook authors are also more forgiving when you substitute ingredients, which can make the dish even fresher."
Each cookbook menu pulls all of the recipes for that particular menu from one singular cookbook: five appetizers, one soup, one salad, 10 entrees and one dessert.
"It's an entire dinner menu with options, usually from an ethnically defined cookbook," Denison said.
Amical picks one cookbook a month from November through May, choosing the ethnic origin first, and then going through each cookbook to figure out which dishes guests would enjoy most.
"It takes time, though — it's a process, and we kind of have a theme that we follow," Denison said. "We start in November, then December is always a French cookbook. January is Asian, so lighter fare for after the holidays. February is Italian. March and April are 'free' months, so we just kind of pick whatever catches our eye. And then as the series wraps up in May, we usually choose something Latin American or Spanish."
Next up, for example, is Amical's Korean dinner (available Jan. 9-15), with the recipes sourced from the cookbook "Koreatown" by Deuki Hong and Matt Rodbard.
"I'm really looking forward to working with these recipes, especially the kimchi," Denison said. "Korean food can be classified as Asian cuisine, but it's actually very different; they eat a lot of meat, whereas Japanese food tends to be cleaner and more high-end, and Chinese food focuses a lot on street-style food."
In February, the featured recipes will be Italian-based from "The Mozza Cookbook" by Nancy Silverton (Feb. 6-12), and March will be a culinary trip to the Middle East with the cookbook "Persiana" by Sabrina Ghayour (March 6-12.)
April's menu will be from Donald Link's "Down South," a look into the cuisine of New Orleans (April 3-9), and finally, in May, the menu will be sourced from "Dos Caminos Mexican Street Food" by Ivy Stark (May 1-7).
Not only are all of these different cookbooks and cuisines a fun challenge for Amical's chefs, the Cookbook Dinner Series has also become a dependable way for Traverse City locals to sample new and exotic cuisines in a favorite locale.
"The Amical Cookbook Dinner Series has been going on for so long now that people think we just kind of came up with it," Denison said. "It actually took more work than people might realize, but it's morphed into something really incredible over the last 20 years."

Amical is located at 229 E. Front St. in downtown Traverse City. For more information on the Cookbook Dinner Series, visit amical.com; call 231-941-8888 for reservations.
Kristi Kates is a contributing editor and freelance writer.
Trending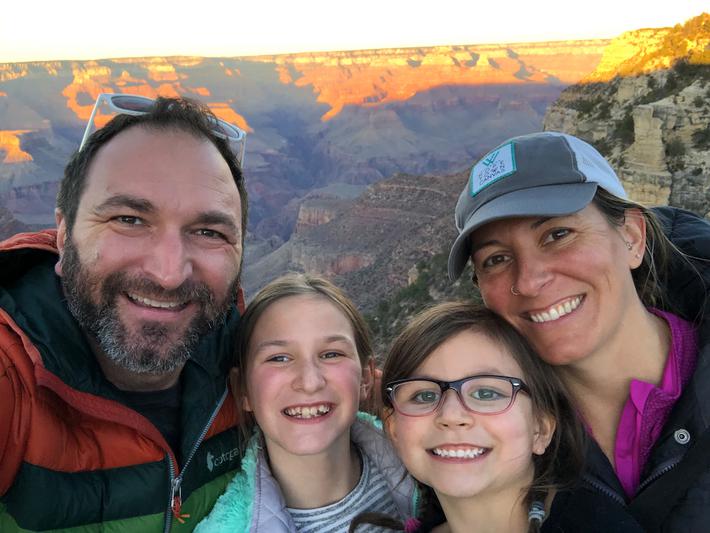 A Nine-month Family Vacation
Long before the pandemic, Joe and Christina Sanok had a plan. A dream, really: They wanted to take off with their kids and...
Read More >>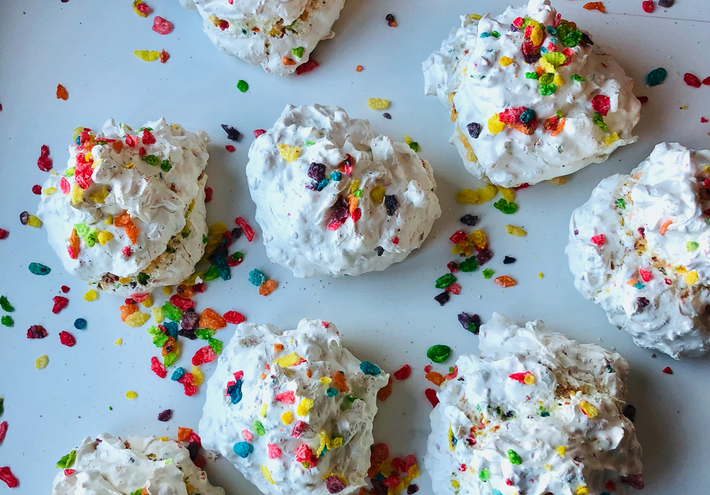 7 Batches Made in Heaven
Let's be honest: Picking the best cookies in northern Michigan is an impossible task. There are so many "right...
Read More >>
Respecting the River
Forever, the Grand Traverse Band of Ottawa and Chippewa Indians (GTB) has regarded the water — and the Boardman/Otta...
Read More >>
Not a Clue
Surely politicians wouldn't be so clueless that they'd lie about COVID-19 deaths or take a vacation during a statewide eme...
Read More >>
↑