Cherry Picking
The crème de la crème of cherry cuisine in Glen Arbor
In 1989, Bob Sutherland founded Cherry Republic as a T-shirt brand from the trunk of his car. Fast-forward nearly 30 years, and that one-man business has since evolved into six retail stores throughout the state, not to mention a huge online presence. But, the cherry on top (pun totally intended) is Glen Arbor's Cherry Public House.
Here, we'll get to the core—or should we say pit?—of this cherry emporium's fruit-themed fare, from craft-made drinks and menu staples to the cherry best in pies and ice cream. Cherry overload: commence.
Cherry Playground
Nestled at the center of Cherry Republic's sprawling campus, the Cherry Public House's menu is a regular stone-fruit celebration. "The idea of operating a unique restaurant was a natural fit for us," says Director of Marketing Andrew Moore. "The cherry is so versatile. We wanted a place to showcase that, along with our cherry products in use."
Opened in May 2018 in the former Grand Café location, the restaurant joins two other buildings, the Great Hall (that's the retail store) and the Winery, all of which are accessible via the flagstone path and English-style gardens. At the back of the property, guests can purchase from-scratch cherry pies and sweets via the seasonal ice-cream stand. There's also a stage and live-music seating as well as a tree-covered family "fun zone," complete with yard games and a pit-spitting arena. "We want our guests to feel as welcome as they are at home," says Front of House Manager Richard Rosendall.
Cherry Public House's menu is also available throughout the complex. "We're one linked property," Rosendall says, "so we have no problem bringing food across [it]." Guests can opt for traditional dining, framed by the restaurant's rustic décor and lofty, cathedral-style ceilings or enjoy a meal from one of the campus's 31 outdoor tables.
Ruby Red Morsels of Joy
Helmed by Culinary Manger Chris Henry, the Cherry Public House kitchen combines signature dishes with seasonal tweaks and a healthy sprinkle of staff inspiration. The core of the menu is—you guessed it—cherries, specifically those that the company shelves. "We've really started focusing on taking our retail products and putting them into the menu," says Henry.
Easy accouterments include the company's litany of sauces and condiments—cherry-based jams, barbecue sauces, and artisan mustards all make an appearance—as well as recent product releases that are just too good for the staff to keep quiet. Of these, the tongue-in-cheek "Cherryaki" sauce (that's a fruity twist on traditional Teriyaki) is a dominant summer menu flavor, as well as the addictive Cherry BBQ Spice Rub, which the kitchen staff sprinkles on pretty much everything, from racks of ribs to seasoned fries.
For Henry and his team, these products also spark innovation. "We like to keep guests guessing," he says, while still being mindful of the kitchen's capacity. His solution? Making minor changes to already-established menu items. "We do everything we can from scratch, so every year there's the process of [asking] what can we handle at that volume?"
As such, Henry's always in the market for simple, but effective, swaps. This year, the winter coleslaw script was one of the first on the chopping block—literally. An accessory to the pub's pulled-pork sandwiches, Cherry Public House's Super Slaw features a crunchy kale and cabbage base, peppered with house-pickled cherries. Other mini-modifications include Great Northern Beans Hummus and cherry demi-bread as Cherry Sampler Platter additions. "There are just little tweaks we [make] each year to keep things fresh," he says.
It Takes a Village
With such a hard-hitting summer season, much of Cherry Public House's menu comes together in the winter. Unlike other eateries, whose "features" run for a few days, Cherry Public House uses theirs as test-runs for menu additions. "We love to give our kitchen staff the flexibility to come up with new ideas," Rosendall says.
In fact, it was this very process that led them to their new taco selection. "We've done a few tacos in the past with our barbecue," says Henry, "but this year we're doing smoked-chicken tacos with an in-house pico de gallo. It's phenomenal. We really want to be behind whatever we're featuring."
Of course, the pub also highlights a handful of dishes that are just too popular to remove. Among these summer menu staples is the Parmesan-Crusted Grilled Cheese sandwich. Built on locally-baked cherry bread, the sandwich is slathered with rosemary butter, cherry-fig jam, and plenty of cheese (both Muenster and gouda), before it's crusted in parmesan and grilled to crispy-golden perfection. "If that's not a grilled cheese that makes you happy, I don't know what will," Henry says.
Another signature item is the Beer Cheese Pretzel Plate—that's house-made beer cheese sauce spiked with Hoppy Bobby Pale Ale (more on that below) and served alongside warmed pretzel sticks with a side of artisan mustard. There's also the infamous Cherry-Bacon Marmalade, which, in addition to dressing its very own burger, doubles as a valuable marketing tool. "Early in the morning, we'll crack the windows a little bit," says Henry, treating early-morning dog-walkers to a few stolen sniffs of crispy bacon. "Hopefully, they're coming back for lunch!"
Cherry Chug
Cherries aren't the only treat on the menu. Featuring two full bars on site—one at the forefront of the pub and another for easy patio access—the Cherry Republic complex doesn't skimp on refills. Equipped with a microbrewer's license for wine and beer production, Cherry Republic offers in-house soda, wine, and suds, all focused on the Michigan cherry.
Production, however, posed a challenge: There wasn't any room on campus. As such, the company sources its specialty products, including beverages and other bulk-items, by partnering with local businesses. For Cherry Republic Brewing Co.'s beer production, that partner is Short's Brewing Company (Bellaire). "We give them ideas, and they do the brewing," Rosendall says.
This partnered arrangement also applies to the rest of the public house's libations. Northwoods Soda and Syrup (Williamsburg) spearheads the company's old-fashioned sodas, headlined by the infamous Boom Chugga Lugga Cherry, while Bel Lago Winery (Cedar) and Aurora Cellars (Lake Leelanau) take care of their cherry-spiked wine and cider.
Featuring 10 beers on draft accompanied by two rotating ciders, the Public House's selection includes the popular Hoppy Bobby—that's a cherry pale ale named for Bob Sutherland—and the easy-drinking Golden Bear blonde.
Eat, drink, and be cherry at Cherry Public House, 6026 South Lake Street Glen Arbor. (231) 226-3033, cherryrepublic.com/cherry-public-house.
Trending
Pronouns 101
My first assignment in an online graduate-level class was to provide information about my background, including my pronoun...
Read More >>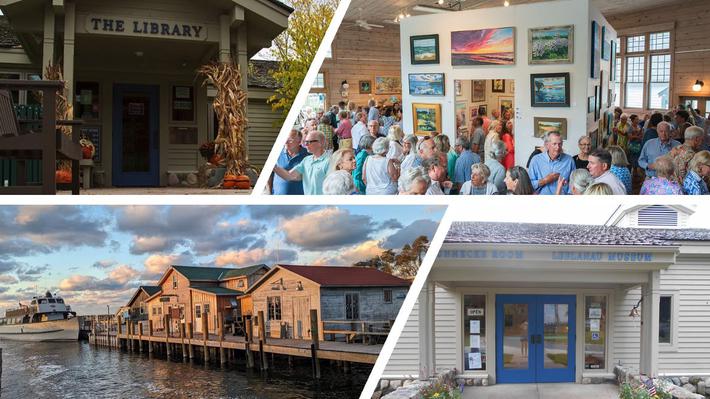 Collaboration Is the Name of the Game
How long does it take to create a cultural center? As few as three years, or as many as 170. Sometimes both. The organiza...
Read More >>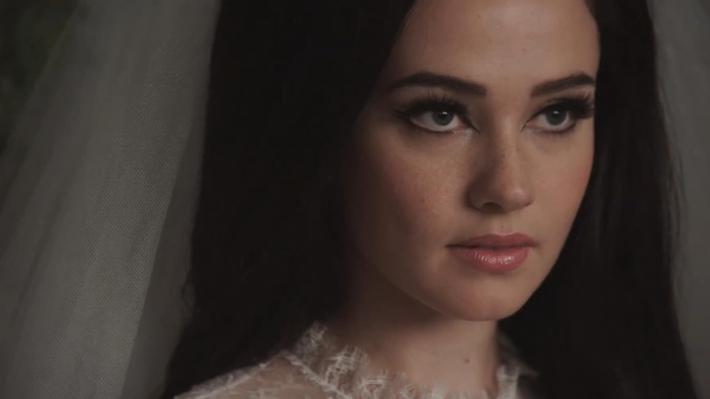 Film Review: Priscilla
While you will certainly be mesmerized by the haunting lead performance from newcomer Cailee Spaeny—and be impressed...
Read More >>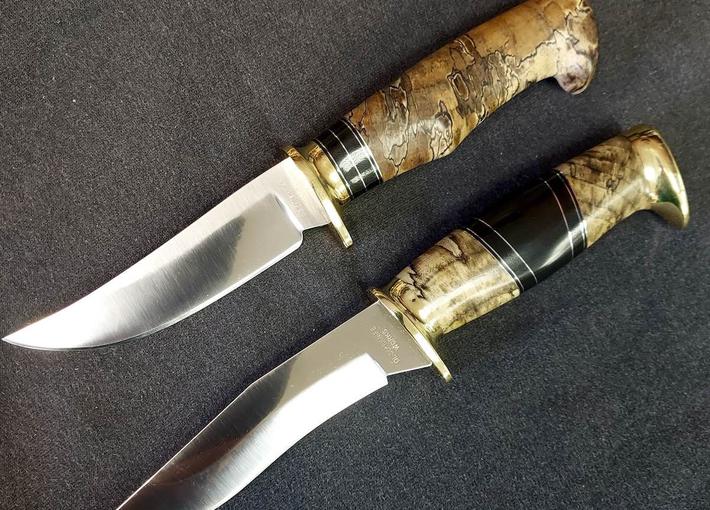 Bespoke Blades
What do you do with a battered ice skate, an old rubber puck, a cracked hockey stick, and a gob of tape? Pitch 'em, ...
Read More >>