COOLHAUS' Enjoymint for All
Tastemaker
We admit it: For a long time, we thought COOLHAUS ice cream was a kind of hipster trend. It's made in Los Angeles, with cage-free eggs and BGH-free milk, and real-ingredients that are usually organic, often dairy-free or gluten-free, and occasionally over the top — things like cold-pressed vanilla beans, of both Madagascar and Tahitian origins. The real kick in any non-pretentious pants: Depending on where you buy it, COOLHAUS costs anywhere from $8 to $12 a pint. Yes, pint.

But while fishing around for the right summer treat for this, our annual Pride issue, we came across COOLHAUS' Enjoymint for All, a dairy-free peppermint "frozen dessert" with wee bits of chocolate cookie crumbs and a bold purple marshmallow swirl, made — under the watchful eye of COOLHAUS' queer female owner, by the way — "to celebrate equality, love, empowerment, and pride." We couldn't resist. And, oh, the lactose-intolerant among us are so glad.

Enjoyment for All is, as far as dairy-free desserts go (they don't call it ice cream), among the best we've tasted. The "cream" is dense but, incredibly, airy at the same time. It wasn't icy either, as we usually find with imitation ice creams made from almond milk or other common dairy substitutes; Enjoymint's melt-on-your-tongue factor was especially ice-cream-like. It was rich. Decadent. Minty and filling and chock full of crunchy cookie bits that contrasted perfectly with its delight gooey marshmallow streak.

But the best part is this: Until June 30 at the new Oryana West (3587 Marketplace Circle, site of the former Lucky's Market), you can try not one, but two pints of the stuff (or other flavors) for only $8.
Trending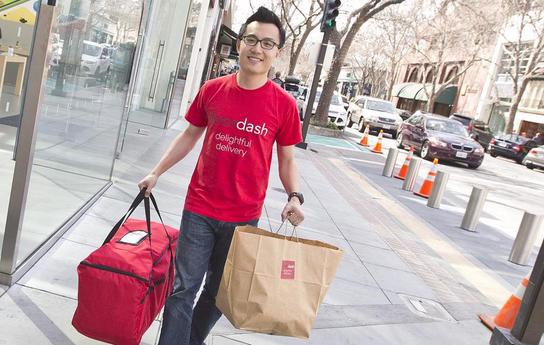 Could Delivery Save NoMi Eateries?
What was once the exclusive province of pizza and sandwich joints has become a means for some restaurants to thrive. But e...
Read More >>
What You Are Voting For?
After voting straight Republican for 36 years, from 1971 through 2007, I have been an Independent since 2008, studying and...
Read More >>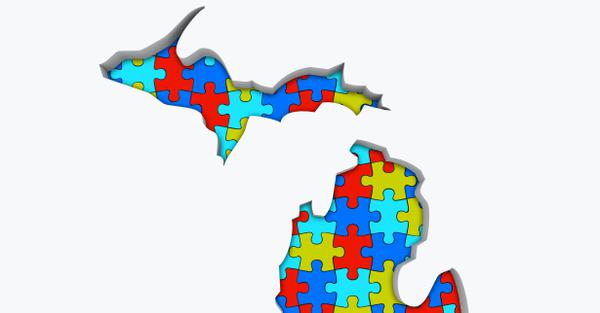 The Democracy Lottery
Mary Burget, a retired Northwest Michigan College math instructor, thought her math skills might be useful in redrawing Mi...
Read More >>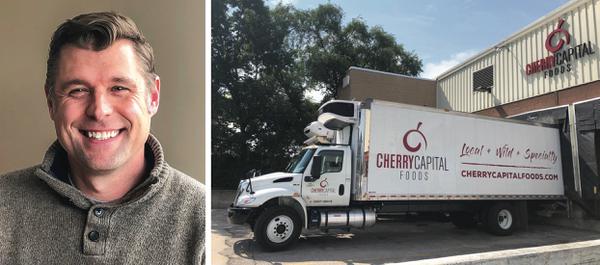 Forged In Fire
As the new managing director for Traverse City's Tamarack Holdings, Michael Lahti is helping to lead a company that ...
Read More >>
↑