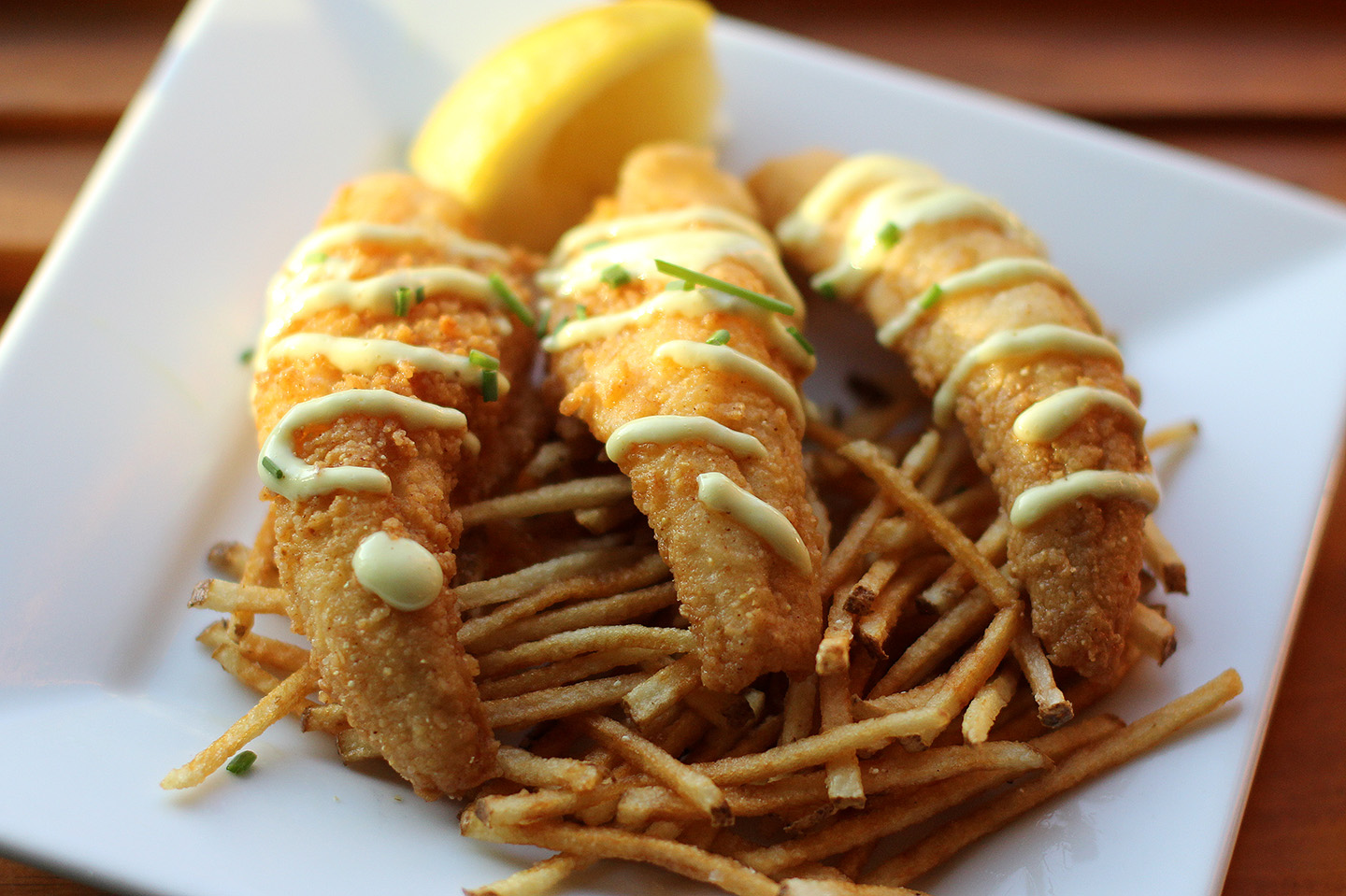 Crow's Nest
The hidden Harbor Springs hideaway locals flock to — for the perfect perch and more.
By Eric Cox | Aug. 22, 2020
State Road stabs northward from Harbor Springs, winding and rolling through thick forests, eventually terminating at Cross Village, near the tip of the Mitt. But, a few miles south, before that well-known stop, is an out-of-the-way little restaurant that serves pan-fried yellow lake perch with a rather large reputation.
The Crow's Nest Restaurant & Catering in Harbor Springs is a 60-year-old Northern Michigan mainstay that eschews the tourist-driven approach and embraces the wants and needs of its regulars, most of whom are area residents.
The result is an eclectic menu of high-quality food that belies its rather humble surroundings. Though its food is more akin to haute cuisine, the restaurant itself has a traditional Northern Michigan lodge feel.
Lacquered knotty pine warms the Crow's Nest's interior, which is illuminated by large windows that provide views of the verdant grounds. Outside, a small, adjoining patio dining space overlooks a large vegetable and herb garden where owners Bob and Ann Vala cull some of their fare.
Embracing the farm-to-table philosophy, the Valas get a thrill from sourcing local produce and other goods in their authentic, complex, and thoughtful menu. That includes the yellow lake perch for which they're so well known.
THE FISH THAT STARTED IT ALL
But how did they net this popularity? According to Bob Vala, his involvement with nonprofit fundraising led to his restaurant's most popular dish. A Detroit native and Culinary Institute of America graduate, Vala has worked in northwestern Michigan for decades. Not only did he help launch Harbor Springs' upscale Depot Club — a members-only private dining club located in a historic Harbor Springs train depot — Vala also served as executive chef at Stafford's Pier Restaurant and later as food and beverage director for all of the restaurants within the Stafford's Hospitality family.
His connections within those establishments led to his being asked to helm a charitable event's meal: a yellow lake perch dinner on the front porch of someone's home in Petoskey's historic Roaring Brook neighborhood. The meal was a hit. Everyone so loved Vala's decadent, flash pan-fried perch, cooked right before their very eyes, that it not only earned its own catchy name — "Perch on the Porch," naturally — but also made Vala a highly in-demand commodity; his custom-made, to-your-door, made-in-person dinners are frequently auctioned off in local charity fundraisers and have garnered bids as high as $6,000 for a 12-person meal.
Until the pandemic struck, Vala made his Perch on the Porch readily available even to the average diners among us, thanks to Crow's Nest's own Friday night Perch on the Porch buffets, with Vala cooking in person and chatting with the 150–200 guests the weekly event usually attracted.
"I always enjoy talking with the guests," Vala said, noting that the event's true star is the fish itself, and for more reason than just its flavor: "Perch is a modest fish, but one that's hard to get. Plus, perch sparks great memories in people about the time they've spent up here."
BEFORE FISH, CHICKEN
Memories are built into the Crow's Nest, established in 1953 when a couple converted their home into what was then called the Crow Bar. "The Crow Bar had free-range chickens roaming around the place," Vala said. "Every Friday night they'd have a fried chicken special."
The Valas took over in 1997 as the restaurant's fourth owners. "I put my own spin on things when we started," the 58-year-old Vala said. "We had been doing about 1,200 meals a day at Stafford's Pier, so the pace here was very different. But, I brought some ideas that I had there and we took [The Crow's Nest] menu to the next level."
The restaurant still serves fried chicken, of course. But, it, like every other menu item, is prepared with real care — care that can be discerned from other, more touristy eateries.
For example, the Mediterranean-style Pasta Putanesca ($22) offers great value with a colorful, hearty portion that is alive with fresh flavors. Tart artichoke hearts, tomatoes, capers, garlic, and Nicoise olives embrace tender linguine and succulent shrimp in a delightful quagmire.
Another hefty plate bears the Northern Fried Chicken ($17), half a chicken's parts expertly deep-fried, juicy and packed with flavor. Loaded mashed potatoes and corn pudding — both tops in their field — offer sweet and savory bookends to the tastily-breaded yard bird.
The Yellow Lake Perch entree ($32) is, of course, this eatery's signature dish. However, the menu contains some other classic entrees like Liver & Onions ($16), Steak Ann ($35), and Great Lakes Whitefish ($23) — and some not so traditional, like Bangkok Stir Fry ($23) and Walleye Morel ($28).
Because Crow's Nest sources food locally as much as possible, Michigan's prized and hunted fungi also appear on the eatery's most sought-after appetizer, its Morel Bruschetta ($14).
This satisfying hors d'oeuvre starts with a perfectly toasted bruschetta slice blanketed by a lighter-than-air morel-and-garlic gravy. The subtle mushroom and boisterous garlic battle for dominance, but ultimately, the diner's palette wins this delicious duel.
Other appetizers include Truffle Fries ($7.95), Calamari ($11), Fried Pickle Chips ($8), Escargot ($14), and BBQ Ribs ($14).
The Crow's Nest also sells a few sandwiches, as well as a variety of pizzas featuring homemade dough. The restaurant has an ample bar with regular beer, wine, and liquor offerings.
FOOD, LIKE LIFE
Another facet of the Crow's Nest is its growing catering enterprise, which Vala said makes up about 70 percent of the restaurant's business. Between a busy restaurant, a growing catering operation, and two sons, Bob and Ann Vala stay very busy, to say the least. But, according to Bob, the family does its best to maintain some semblance of work/life balance.
"We keep our hours limited, and we're closed Monday and Sunday," Bob said. "People get burned out. We don't want to kill ourselves in this business. We're not looking for the big dollars. We're looking for quality of life and not getting burnt out."
Perhaps it's that plain practicality that comes through in Vala's food as well. To some, the dishes might seem fancy. They are, however, simply the product of Vala's exceptional preparation and thoughtful combinations of some basic, unfussy ingredients. The difference in the food — as in Vala's approach to life — lies in its balance of flavors.
The Crow's Nest Restaurant & Catering is open 5pm–9pm Tuesdays through Saturdays. Because indoor seating is limited (about 50 people in a restaurant that normally seats 110), reservations are encouraged though not necessary; takeout and curbside pickup is also available. Find it at 4601 N. State Rd. (231) 526-6011, www.crowsnest-harborsprings.com
Trending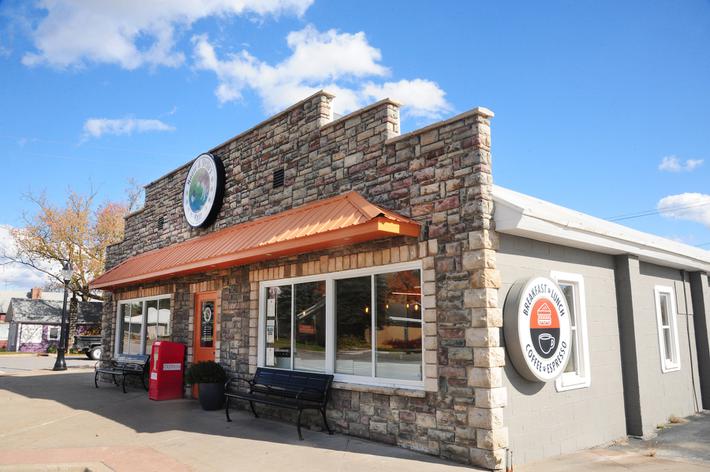 Kalkaska's Moose & Stella's
Dan Bloomquist and his wife, Evamarie, bought Breakfast & Burger Express in downtown Kalkaska at a great time: Decembe...
Read More >>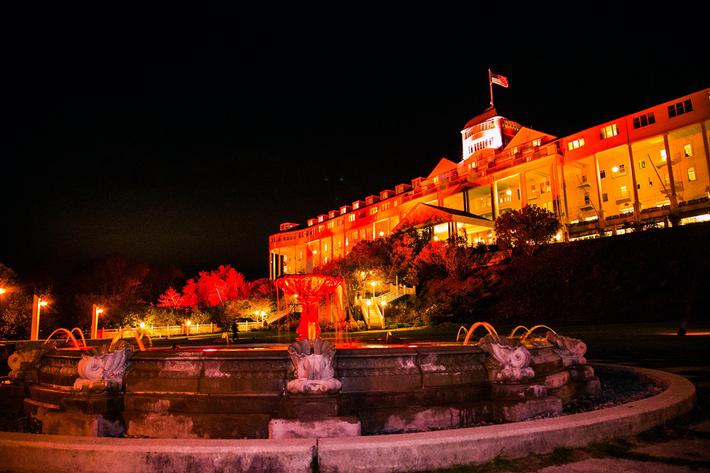 Halloween Rising
While the pandemic continues to impact lives and prevent mass gatherings, some Halloween events Up North, much like your a...
Read More >>
Hope and Vote
With mail-in voting well underway for many, and a trip to the polls just days away for many more, the gravity of the outco...
Read More >>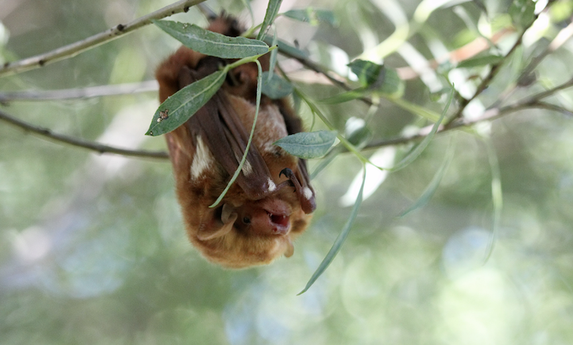 A Nightmare for Michigan Bats?
If you're seeing more decorative bats this Halloween than you saw of their live counterparts this summer, there&rsqu...
Read More >>
↑