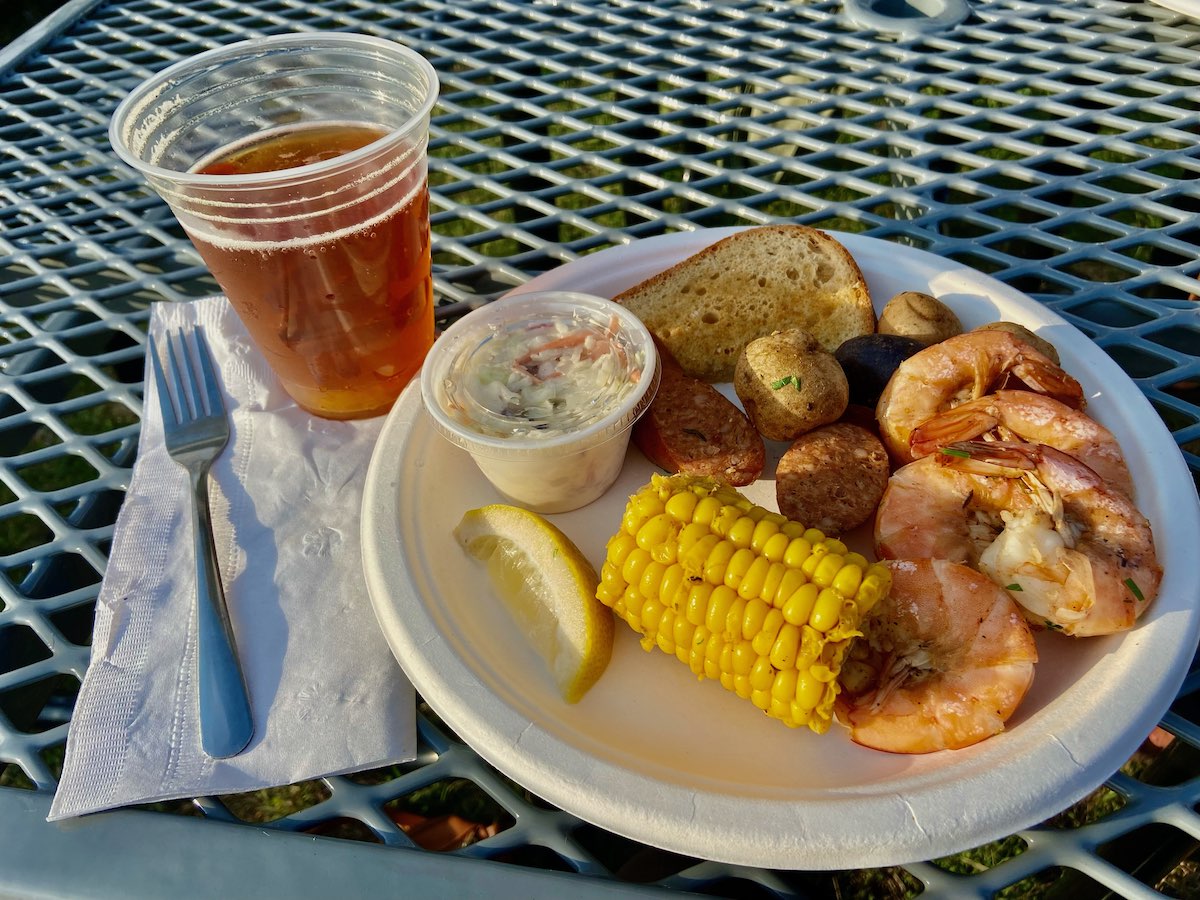 Dalwhinnie Bakery & Deli's Shrimp Boil
Tastemaker
While the seasonal, Cajun-inspired All You Can Eat Shrimp Boil at the Dalwhinnie Bakery & Deli is a terrific deal at just $30 per person, you'll need to add some adventuring to take in all the savory shrimp, smoked Andouille sausage, fingerling potatoes, corn on the cob, toasted garlic bread, slaw, and dessert. This family-style feast is only available on Beaver Island, and a lovely two-hour ferry trip across Lake Michigan or a shorter plane ride from Charlevoix will be required before you tuck in your bib. Once you hit island time, you can easily walk or bike to Dalwhinnie's and enjoy your lazy picnic on the patio overlooking the harbor at Paradise Bay. What started as a creative solution to a staffing shortage has now become a weekend tradition; the boil runs on Saturday afternoons with reservations requested for planning. Dalwhinnie Bakery & Deli can be found at 38240 Michigan Ave and posts updates on their weekly shrimp boil to Facebook. Call (231) 448-2736 for more information.
Trending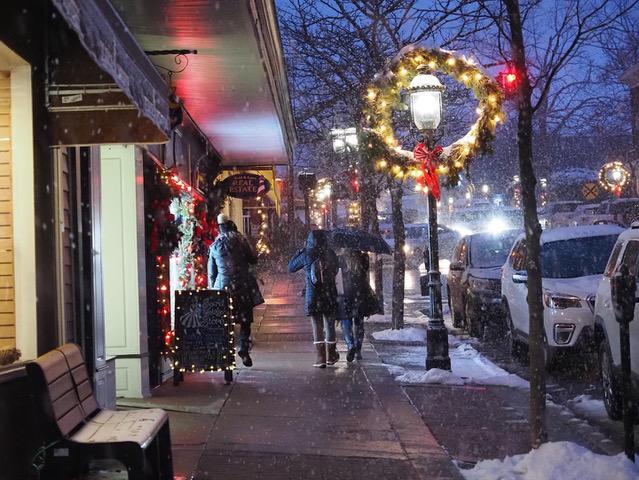 Jump Start Holiday Shopping
Downtown Petoskey hosts their Holiday Open House on Friday, Dec. 2, from 6-9pm as Santa flies into town to light the giant...
Read More >>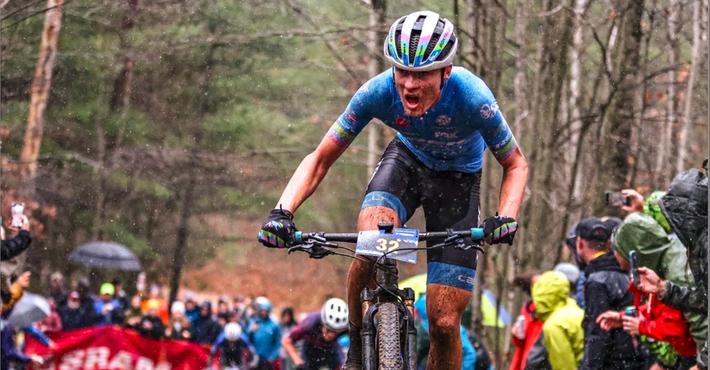 A New Gear
If last week's snow made you think the two-wheeling season is over, think again. Tuesday, Nov. 29, is the official l...
Read More >>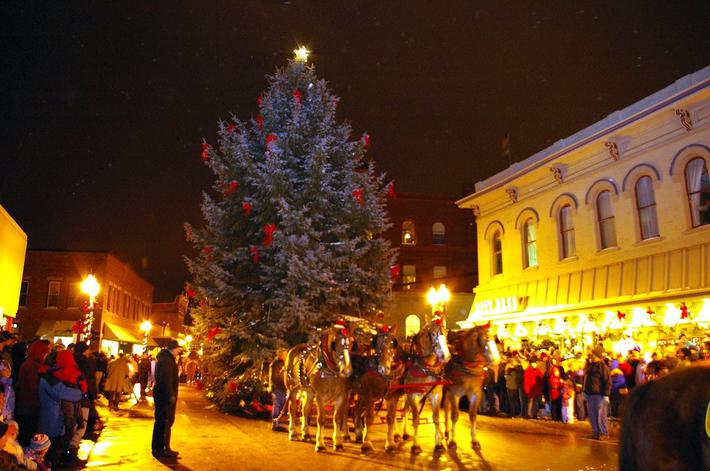 Jingle All the Way to Manistee
The town of Manistee is going into full holiday mode—and going back in time—this weekend. Friday, Dec. 2, the ...
Read More >>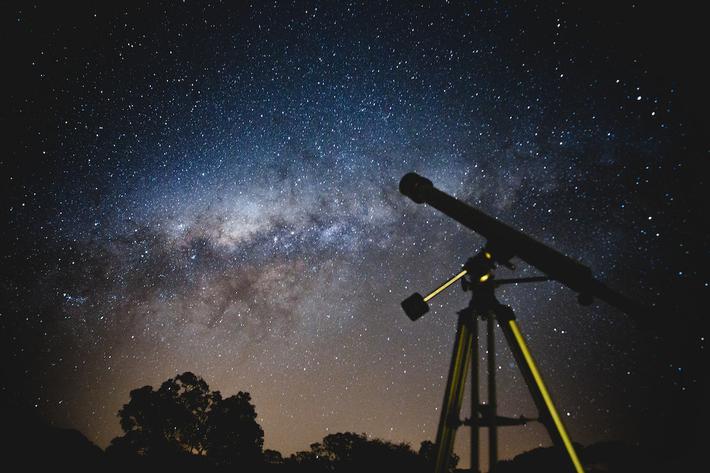 Aim for the Stars
Aliens may walk among us, but this weekend it's our turn to wander through the galaxy. On Saturday, Dec. 3, the Denn...
Read More >>