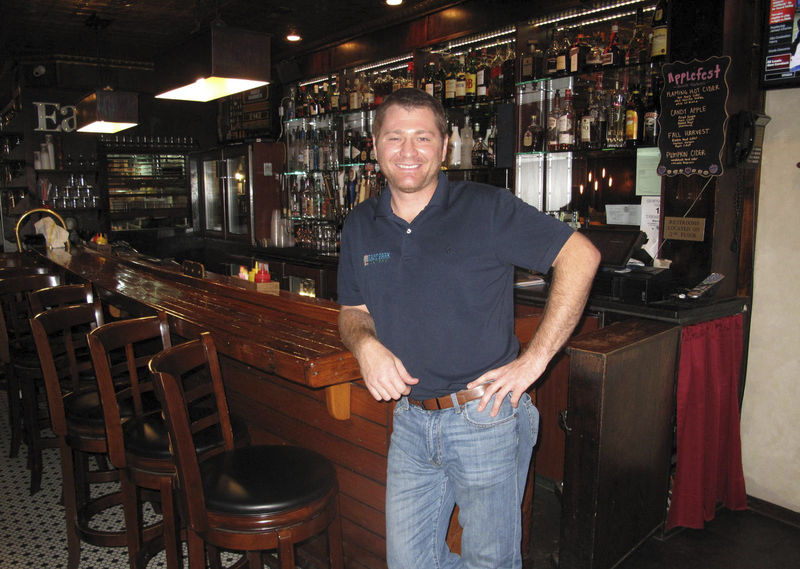 East Park Tavern
Elevated Basics and Friendly Faces
Charlevoix's East Park Tavern has been through many incarnations of its former self. Back in the day, it was the Silver Birches Bar, which eventually became the Topside Lounge. Much later, it morphed into Whitney's Oyster Bar and became a mainstay for both locals and summer visitors. After Whitney's closed, an upscale restaurant tried to take hold but didn't quite make it. Today, East Park Tavern seems to have found the balance between old and new, casual and quality, with its nautical pub feel and aim to claim the title of best burgers.
Evan Chappuies is East Park Tavern's managing partner and co-owner. Born in Charlevoix and raised in East Jordan, he's lived in northern Michigan his entire life. The other co-owner is Eric Hodgson, who also owns several restaurants on Beaver Island. When the two men met several years ago, Hodgson was the one trying to make that upscale restaurant (Quay) succeed, but as soon as September hit, he found out that what worked in the summer during tourist season wasn't as appealing to the local clientele when fall and winter arrived.

"We talked and decided to redo the restaurant to make it more casual and fun, with more approachable food that would work year round," Chappuies explained.
With a new plan established, Hodgson left Chappuies in charge ("Eric is kept incredibly busy on Beaver Island," Chappuies explained), Quay folded and the restaurant re-opened as East Park Tavern in May of 2015.

The new eatery lives up to its name. Reminiscent of a European pub, it has an abundance of dark wood, tin-stamped ceilings and large, glossy picture windows overlooking Round Lake. It's also bigger than you might expect, offering three floors of dining service: the main floor, of which one wall opens to the sidewalk in the warmer months; the second floor, which has additional dining and event space; and the third floor, an open-air terrace bar.

"The bar itself is pretty special," Chappuies said. "It's around 18 feet long and made from the hull of an old boat. Back when this place was Whitney's Oyster Bar, the previous owner saw an old Spanish schooner at Irish Boat Shop that was going to be destroyed, so he bought it and brought the hull here."

While Whitney's is long gone, the new East Park Tavern has a new American menu and a warm and welcoming feel, "kind of like that Cheers bar, where people know your name," Chappuies said. "I think everybody might have hoped we'd bring the place back to what it was back when it was Whitney's, but we had a different vision. And I think it's turned out pretty well."
The popularity of their burgers is a good indication that Chappuies' and Hodgson's idea is succeeding. Crafted of a half pound of certified Angus grade A prime ground chuck, the two burgers – the East Park with veggies and cheese or the Tavern Burger with bacon, caramelized onion and mushrooms – are one of their clientele's favorite menu items and best sellers. "Every tavern has to have a great burger, and I think ours might just be the best in town," Chappuies said.

The burgers are just one part of East Park Tavern's philosophy to do "special twists on simple items." The Bavarian pretzel sticks appetizer is accompanied by craft beer cheese and locally made Mike's Mustard. The French fries are elevated with truffle oil, truffle salt, Parmesan cheese and roasted garlic aioli for dipping. The beer-battered cod fish fry is accompanied by house-made coleslaw that includes kale and Brussels sprouts in a poppy seed vinaigrette. And the mussels are tossed with fire-roasted tomatoes, smoked bacon and sambuca and served up with grilled focaccia bread.
The restaurant keeps things fresh by making its own sauces in-house, baking its own breads and smoking its own turkey for its turkey club sandwich. And it keeps its clientele happy by changing things up regularly. In addition to sending a nod back to Whitney's by serving oysters in the summer as well as a New England clam chowder that's very similar to Whitney's original recipe, East Park Tavern offers weekly dining events like Monday night lasagna (with a Caesar house salad and garlic bread for $12) and Two Dollar Tuesdays, which include $2 burger sliders and Coney dogs from 4pm to close.
"The people, our clientele, are what I really like best about running this place," Chappuies said. "I've gotten to know a lot of them and have made some great friendships. Charlevoix is just such a great community."
East Park Tavern is located at 307 Bridge Street in downtown Charlevoix. Visit online at eastparktavern.net or call (231) 547-7450.

Trending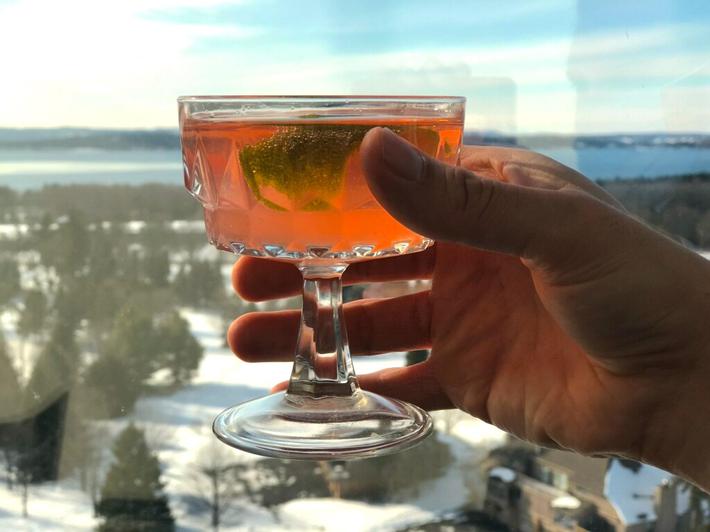 Tiny Pink Bubbles
Hey, ladies, do we have the pink drink for you: Aerie's Tiny Pink Bubbles. With a taste and body as delicious as its...
Read More >>
The Power of Our Example
Every new president faces a daunting array of problems, but 2021 will go down in the history books: Our country is under s...
Read More >>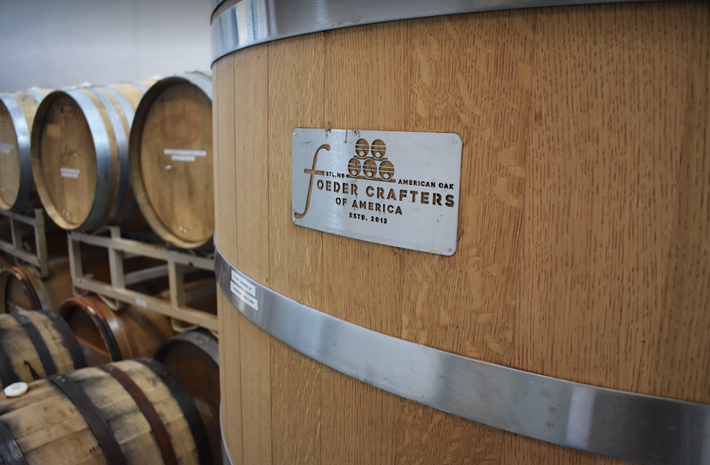 Getting Wild with the Foeder
Drinkers with a discerning eye may have noticed a couple interesting-looking wooden containers in the back of Traverse Cit...
Read More >>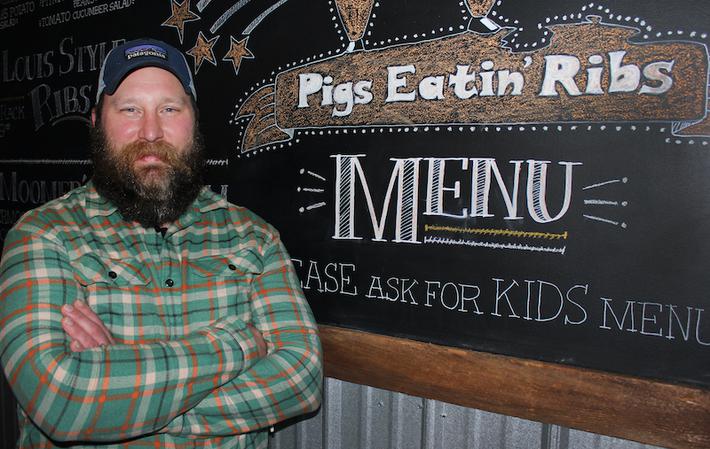 Charlevoix's Pigs Eatin' Ribs
By 2008, Charlevoix Chef Adam Kline had seen and tasted enough. The Northern Michigan food scene had stagnated, he said, i...
Read More >>
↑